Tour eclectic art museums, holiday displays and cheese manufacturers in southeastern Wisconsin.
Duration: 2 day, 1 night
Available: Year-round
This Itinerary Is Ideal For: Everyone
DAY 1
Sheboygan, Greenbush, Kiel, Manitowoc
Head north to Sheboygan to open your eyes at an innovative cultural oasis recognized as a visionary leader in the international art world and a lively place for gathering: the John Michael Kohler Art Center. Offering participatory tour experiences, hands-on workshops and engaging curriculum, the Kohler Art Center can customize your group's experience and offers changing exhibits. What was once a dream grows closer to reality as the Kohler Arts Center nears completion of the Art Preserve – a 6,000 square-foot space designed to elevate the presentation and preservation of the center's well-known collection of artist-based environments. The public will have access to view the collection year-round. The main level is a facsimile of Eugene Von Bruenchenhein's pastel-colored frame home in Milwaukee where he created and stores thousands of photographs, paintings, sculptures and other works of art.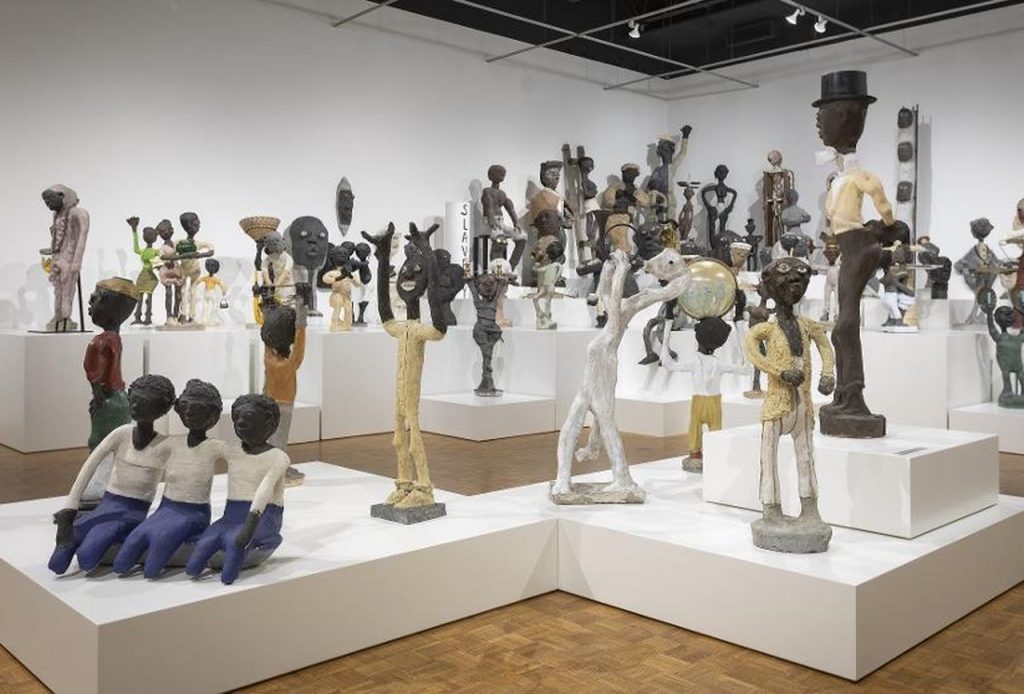 If you are visiting in autumn, be sure to mark your calendar for Making Spirits Bright – a drive-through festival of lights choreographed to music from the Friday after Thanksgiving to the last day in December in Sheboygan's Evergreen Park. Make a stop at Quarryville Center across from the park for entertainment, photos with Santa and a wreath raffle.
On to Greenbush to tour the Wade House – a stagecoach hotel, blacksmith shop and carriage museum.  Tour an era when Yankee refinement met Wisconsin wilderness. Experience the thrill of a horse-drawn wagon ride through the woods. The Wesley W. Jun Carriage Museum offers a view of the past when horse-drawn transportation was the only means of getting around, with over 100 carriages and wagons spanning the period between 1870 and 1915.
Set your sights north through rural countryside to Henning's Wisconsin Cheese in Kiel. Watch the cheese being made, sample fresh cheese curds and stock-up on award-winning family-made cheese including aged peppercorn, pico de queso and mild cheddar. Ask about their Mammoth Wheels.
After your cheese appreciation tour head to the Farm Wisconsin Discovery Center in Manitowoc to learn more about where your food comes from, how it's produced and who is producing it. From interactive displays to a cow birthing barn and a café, the center offers your group insight into the world of today's farmer.
DAY 2
Two Rivers, Appleton, Oshkosh, Fond du Lac
Head to Two Rivers (known as "Trivers" locally) to the Hamilton Wood Type & Printing Museum to see the world's largest collection of wood type. Tour the type-making equipment, view the gallery's current exhibit and learn about the rich beauty of American printing. Shop for cards, posters, wearables and books.
Nestled along the Fox River and Lake Winnebago are 19 communities that make up greater Appleton, known as Fox Cities. Known for Wisconsin's best shopping, cultural arts and entertainment and a wide variety of dining experience, the Fox Cities will keep your group engaged and having fun.
Oshkosh, known as Wisconsin's Event City, offers groups a variety of experiences that include theater waterways, super clubs, waterfront dining, breweries and chocolate shops. Itineraries for groups include "Beer, Wine & Cheese," "Fun in the Sun" and "Museums & Ar." An insight into aviation history awaits with a tour of the EAA AirVenture Museum. Featuring more than 200 historic aircraft and a real working aerodrome, the museum is recognized as one of the most extensive aviation attractions in the world. The Paine Art Center and Gardens is a preserved historic estate featuring art, gardens and inspiration. Known as an "American Castle," the breathtaking 1920s mansion offers changing exhibits and amazing holiday displays.
Head south and "c'mon in" to Fond du Lac and the Lake Winnebago Region—an ideal hub and spoke for over 80 attractions. From iconic supper clubs to farm-to-table restaurant offerings, from the country's best ice cream shop to breathtaking views from the Niagara Escarpment, your group will find a variety of itineraries and hand-on experiences. Get a glimpse of life on the Horicon Marsh thousands of years before European settlement and witness the current wetland at the Horicon Marsh Education & Visitor Center. Check out the interactive exhibits at the Explorium narrated from the viewpoint of an arrowhead that will keep your group company through the journey as they view, listen, touch and even smell exhibits that document the changes in the marsh over time.