A special exhibition at the Field Museum bursts with intriguing archaeological finds
It seems fitting that the Field Museum's current exhibition is housed in a monumental, landmark building that resembles a temple from ancient Greece.
The venerable Chicago treasure house, part of the lakefront Museum Campus, showcases rare artifacts culled from 21 Greek museums in The Greeks – Agamemnon to Alexander the Great, an exhibition running through April 10, 2016. Many of the 500-plus priceless objects have never been displayed outside of Greece. It is the largest exhibition of its kind to tour North America in 25 years.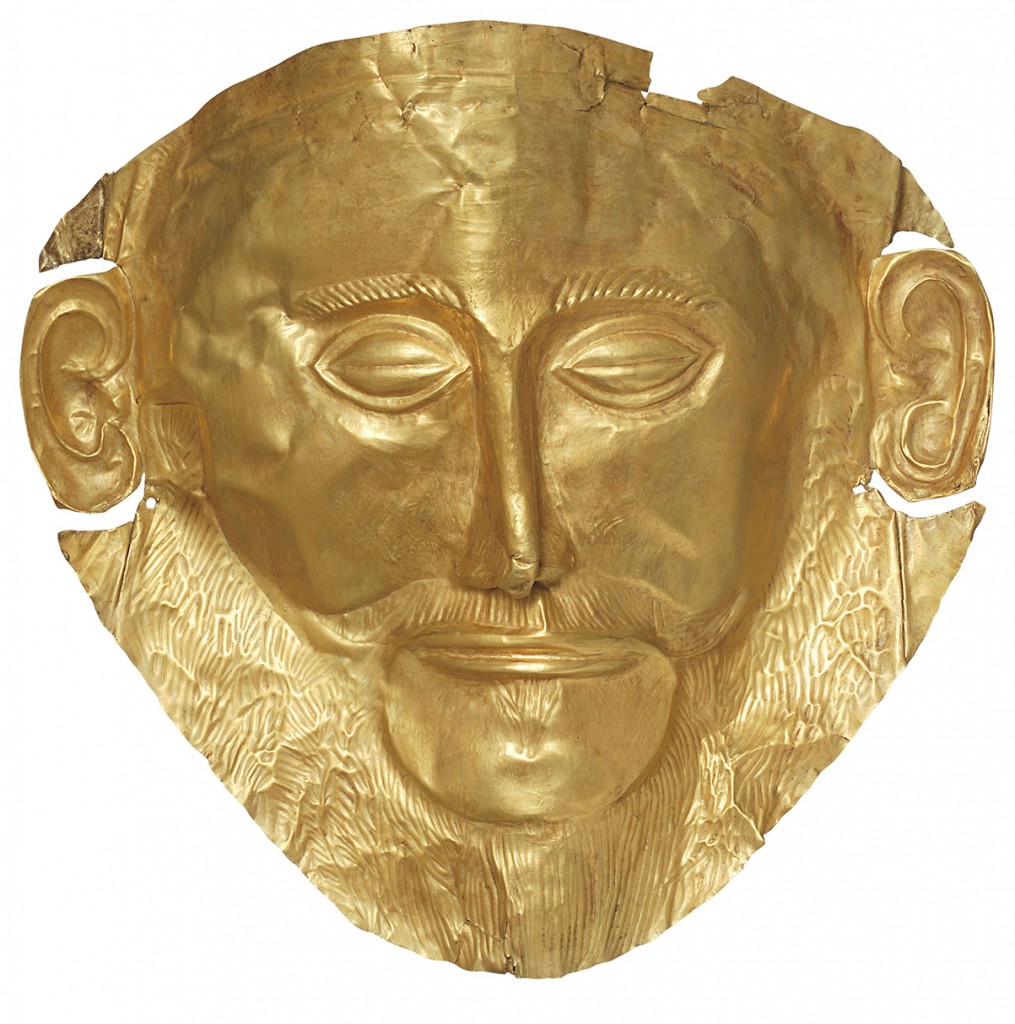 Many of us encountered ancient Greece in a Western Civilization classes, or perhaps we read Homer's epic poems, Iliad and Odyssey, in English class. Those long-ago lessons in the foundations of democracy and Western thought spring back to life as you take a chronological trip that spans 5,000 years, starting with Greece's origins in Neolithic villages and Minoan/Bronze Age culture on the island of Crete, then moving on to the Mycenaean, Iron Age and Classical periods, and ending up with the far-reaching Greek empire ruled by Alexander the Great in the fourth century.
Objects on display, many of them from royal graves, include clay or bronze jugs, a gold cup, bronze helmets with gold decoration, swords, gold medallions and ceremonial vessels used in drinking and pouring rituals. A clay vase shows a painted Trojan War scene from Homer's Iliad, while a marble head of Homer – part of a Roman copy from a Greek original – depicts the poet in old age. Also of note are clay figurines representing priests, priestesses and dieties.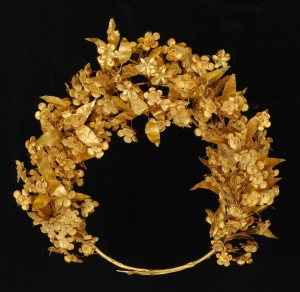 One crowd-pleaser is a 19th century replica of a gold funerary mask that has become a symbol of the Mycenaean world (in its heyday from 1600-1100 BCE). The mask was excavated at Mycenae (southern Greece) in 1876 by German archaeologist Heinrich Schliemann. Believing it was the mask of Agamemnon, the mythical king of Mycenae, Schliemann wrote, "I have gazed upon the eyes of Agamemnon." But the grave could not have been that of the man who mounted the Trojan War—assuming he had ever existed—because it dates three centuries before that time.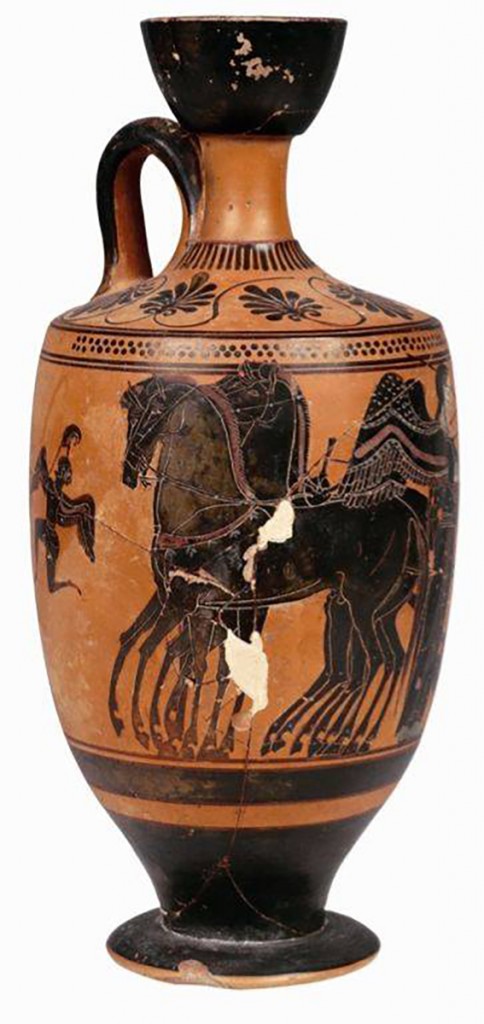 Another golden treasure is the delicate, flowery crown worn by Queen Meda, the seventh wife of King Philip II of Macedon, the father of Alexander the Great. A graceful wreath of myrtle leaves, buds and blossoms, it is one of the most remarkable gold objects of the ancient world.
In the statue Alexander as Pan, Alexander the Great is portrayed with the horns and tail of Pan, god of the wilderness. A bust sculpted shortly after Alexander's death depicts him in the flower of youth.
The roots of organized sports competition, specifically the Olympic Games, also go back to early Greek civilizations. In the Classical period gallery (450-300 BCE) are a bronze discus and strigils (bronze body scrapers), which were used to remove sweat, sand and oil from athletes' skin. They rubbed oil on their bodies before the games to emphasize their muscular physiques.
Archaeology-minded visitors to the Field Museum can take another trip into antiquity at the permanent exhibit Inside Ancient Egypt, an ever-popular permanent exhibit with mummies, sarcophagi, a tomb and a replicated marketplace.
Coming to the museum March 4 is the exhibition China's First Emperor and His Terra-Cotta Warriors, a collection of terra-cotta figures that stood guard in a tomb to protect Emperor Qin Shihuang in the afterlife. It runs through Jan. 8, 2017.
The Field Museum offers special rates for tour operators and groups of 10 or more. Docent-guided tours, themed meals, performance opportunities, and after-hours receptions can be arranged. Call the Group Sales Office at 312-665-7300 for information.