Tucked away in the heart of Illinois, Champaign County has been quickly making strides as the craft beer capital of the Midwest

Why do the Brew?
For decades now, spending an afternoon sipping wine in the gentle, earthy sunshine of a local vineyard has been a relaxing vacation activity that's attracted tourists of all kinds. Recently though, a new trend has been sweeping through the world of adult beverages and transforming the mundane activity of visiting bars into a delicious new experience with two enchanting words: craft beer. Made to be savored, not swilled, these designer brews are painstakingly created in microbreweries all across America. Craft beers are as unique as their makers and have become remarkably complex over the years, pulling on seemingly outlandish flavors like blueberries, pine, chocolate and more to turn the process of making beer into a form of art.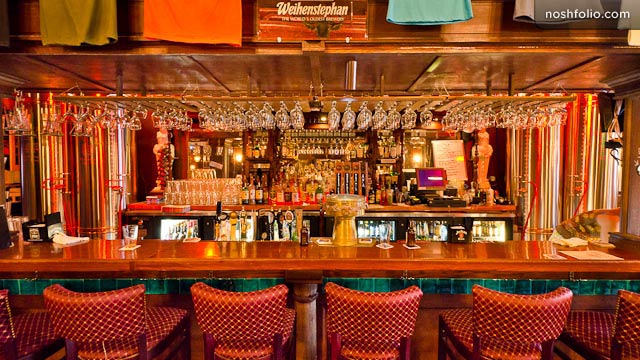 If sampling the very best craft beers sounds like the perfect activity for you and your group, look no further than Illinois' Champaign County. Nestled deep in central Illinois, this charming county includes the friendly cities of Champaign, Urbana, Savoy and Mahomet, along with a few other towns and the University of Illinois. In addition to a bevy of churning rivers and lush forests, Champaign County is teeming with award-winning restaurants, spectacular performing arts and most importantly, some of America's premier microbreweries.
Best in the Midwest
Since we can't mention every single incredible bar and brewery that calls Champaign County home, we've narrowed it down to the best-of-the-best. In no particular order, here are the four microbreweries that topped our list.
The Blind Pig Brewery | 120 N. Neil St., Champaign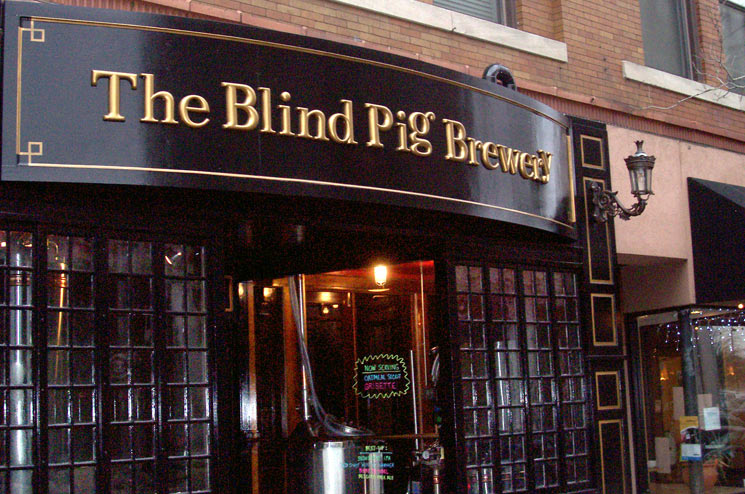 Lovingly known as "The Piglet," the Blind Pig Brewery is the first microbrewery that set up shop in Champaign after Prohibition. The Piglet serves four of its own brews on tap but also offers 10 commercial craft beers and a wide variety of bottled ciders and spirits. Spend a lazy Sunday afternoon lounging outside in the Piglet's patio-garden with a few good friends and a $12 pitcher of your favorite beer, or snag a date and swing by on a Monday night to get $2 off a bottled brew that's made its way onto the Piglet's Beer Club List. The brewery's recent delicious concoctions include combining American and Belgian-style beers to produce their Brett Session IPA, and a lovingly crafted Summer Barleywine that's the perfect way to cool off on a hot July night.
Triptych Brewing | 1703 Woodfield Dr., Savoy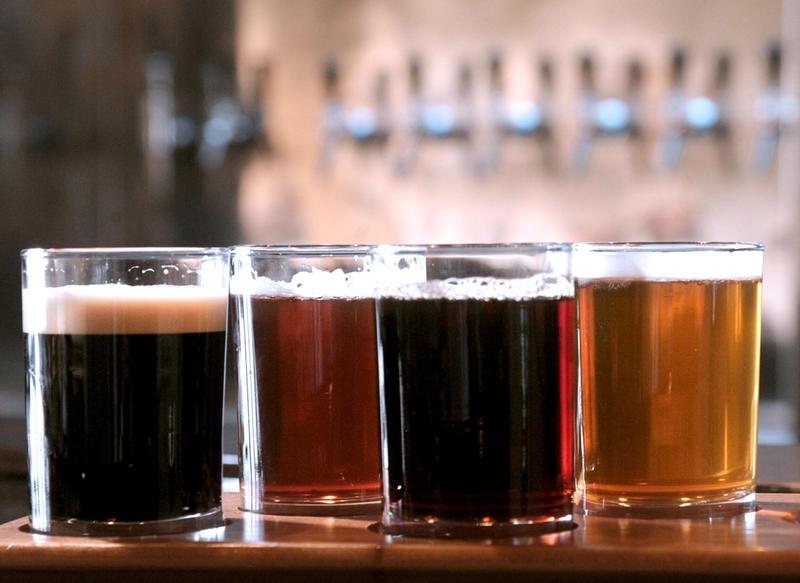 Hops. Barley. Water. Triptych Brewing is humbly built upon traditional beer ingredients, but there's nothing simple about the craft beers this brewery produces. Triptych Brewery has a loyal fan base and is dedicated to producing top-tier beverages for beer aficionados both in and outside of Champaign County. Head to the Triptych Tap Room and try the brewery's award-winning beverages in samplers or full servings before buying a growler of your favorite brew to bring home for your friends. A few standouts include the citrus notes and lingering earthiness of Here Be Dragons and the feather-light sweetness of Blueberry Blonde.
DESTIHL Restaurant & Brew Works | 301 N. Neil, Champaign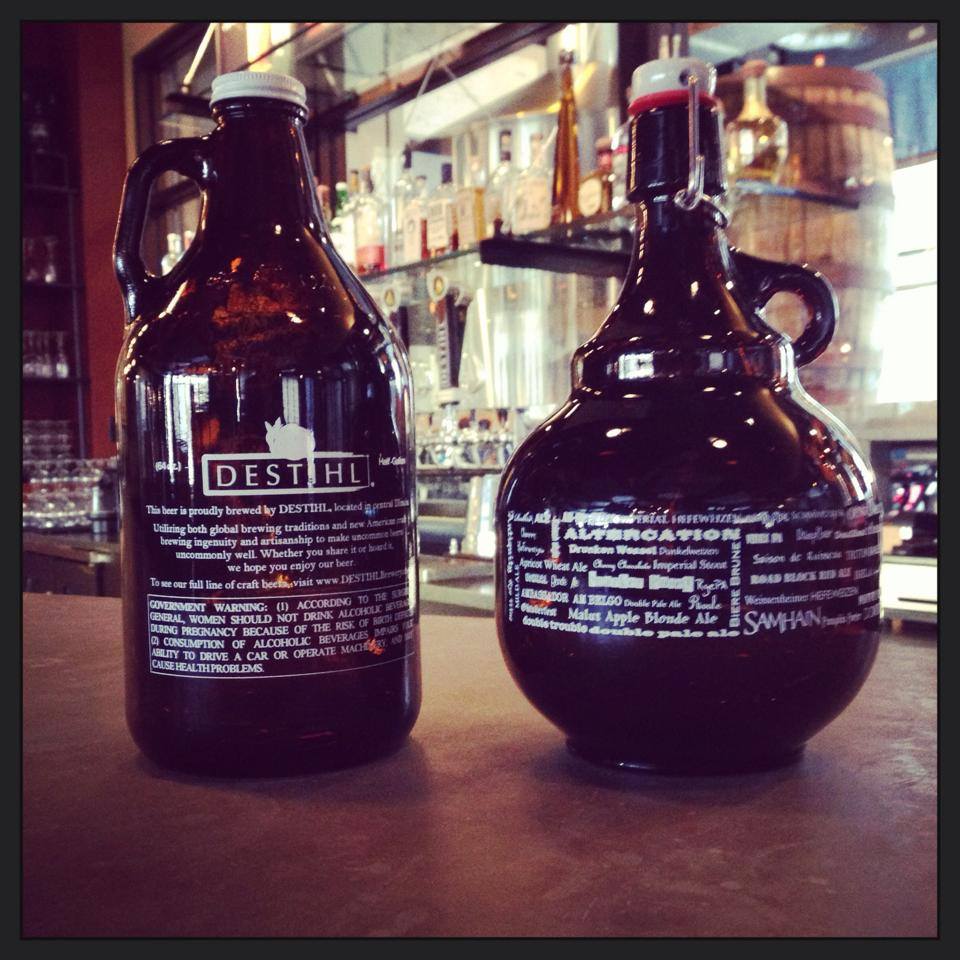 Producing 50 different homemade brews a year is a feat in itself, but pairing all those unique craft beers with elegant artisan foods is what has crowned DESTIHL king of the microbrewery game. Nestled in the very center of downtown Champaign, DESTIHL offers as many as 17 of its own beers on draft at a time, and constantly rotates the selections. Spend a night test driving a wide variety of brews with DESTIHL's 4-ounce samplers, or settle down with a 16-ounce beer and order a few small plates from an appetizer menu that includes shrimp ceviche, skillet nachos and spicy chipotle chicken wings. The brewery offers a private tasting room that's perfect for groups and available by reservation.
JT Walker's Brewery | 402 E. Main St., Mahomet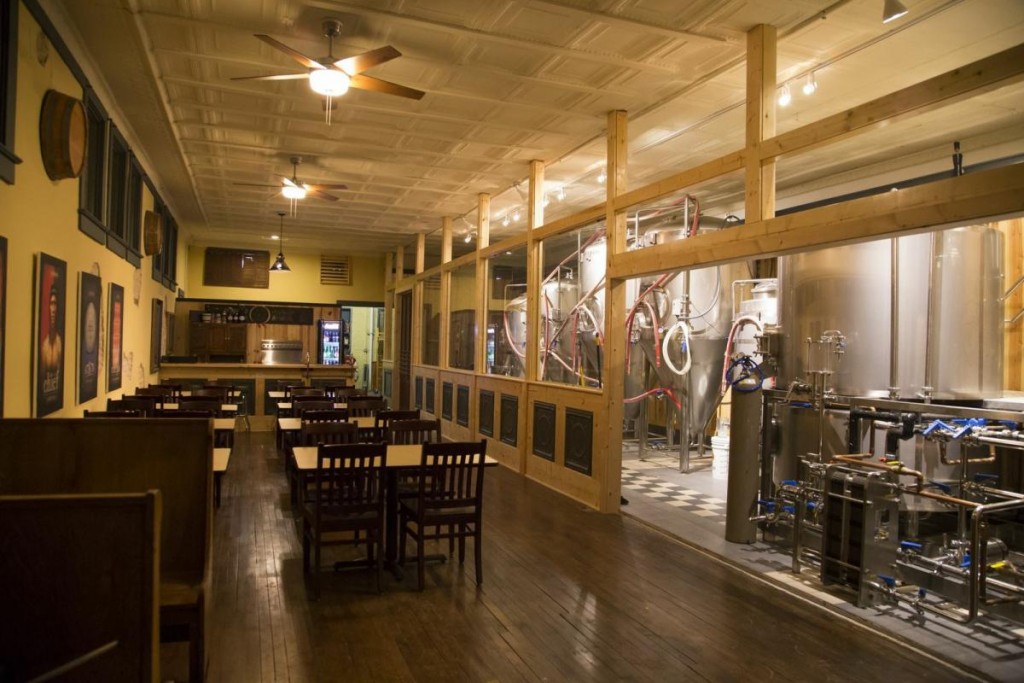 After grabbing a bite to eat at JT Walker's Restaurant, head up the stairs to the Dog Pound Sports Bar and Rooftop Patio to enjoy a brew or two with your head in the clouds. Take in the views of downtown Mahomet while sampling the best of the brewery with a beer flight. Sip at a classic 12-ounce pint as you play bags with your friends. No matter which way you choose to enjoy them, JT Walker's original craft beers are always refreshing and unique. Local favorites include the smooth, caramel-infused Bulldog and the bursting flavors of Hail to the Chief.
It's easy to walk into any old bar and order your go-to beer, but playing it safe isn't always the way to go. Champaign County's microbreweries offer a tantalizing opportunity to elevate grabbing a beer with a few friends to a delicious new experience that you and your group won't quickly forget.
By Christina Oddo