Vintage trains lend a fun twist to group tours
California abounds with magnificent scenery, and what better way to appreciate it than a train ride in vintage rail cars pulled by an old-fashioned locomotive.
It doesn't get much more scenic than Roaring Camp Railroads' two routes in the forested coastal mountains north of Santa Cruz. On the narrated, one-hour roundtrip from the recreated 1880s logging town of Roaring Camp to the summit of Bear Mountain, a steam-powered train follows a winding path over a narrow gauge line through towering redwoods. The open-air coaches are perfect for viewing the big trees.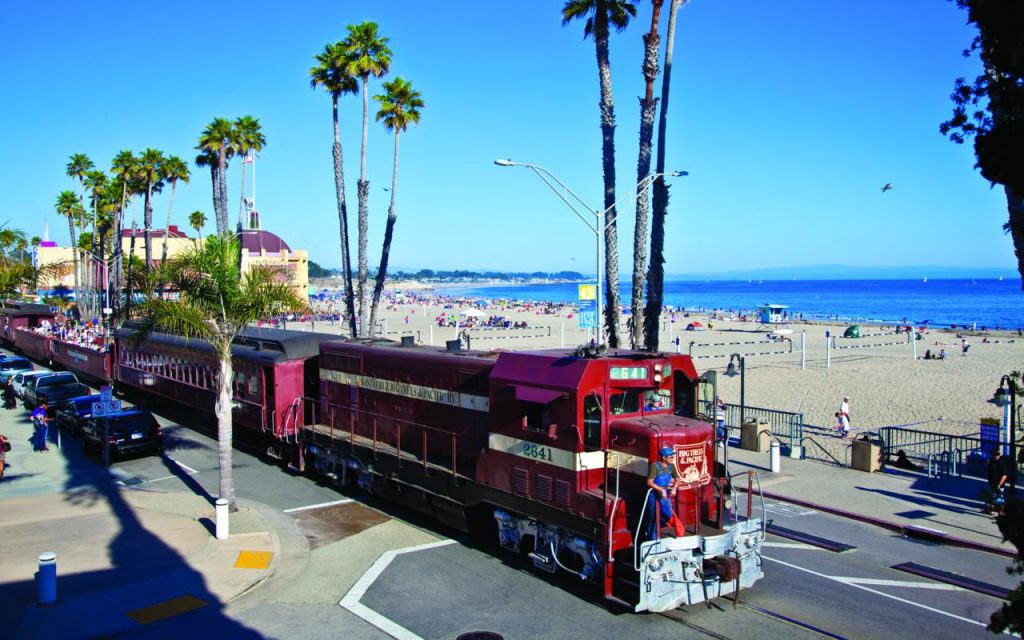 The three-hour roundtrip from Roaring Camp to the seaside boardwalk in Santa Cruz (or reverse) runs through Henry Cowell Redwoods State Park, down the San Lorenzo River Gorge and through an 1875 tunnel. In Roaring Camp, with its steam-powered sawmill and other period buildings, groups can arrange gold panning, candle making or a chuckwagon barbecue. (roaringcamp.com)
---
---
The Mendocino Coast's Skunk Train also spotlights California's giant redwoods. One-hour trips leave from the coastal town of Fort Bragg, while longer trips that cover more mountainous terrain depart from Willits. Both routes feature the redwood-thick Noyo River Canyon. The train, once used in the logging industry, got its name from the bad-smelling fuel used in the 1920s.  (skunktrain.com)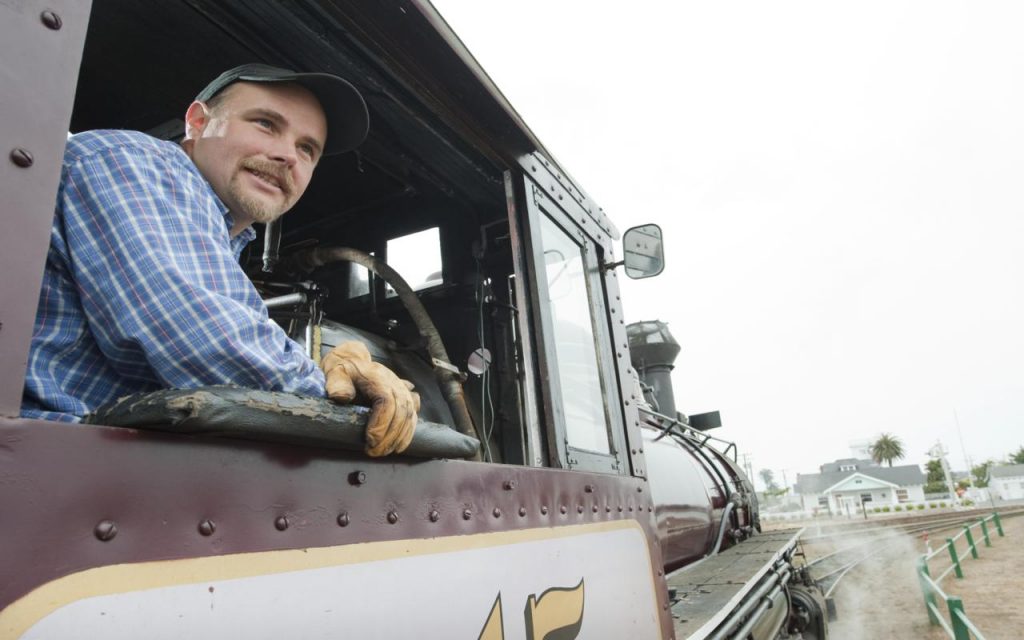 Outside the south entrance of Yosemite National Park is Yosemite Mountain Sugar Pine Railroad, a restored segment of yet another lumber company train that hauled massive logs. The narrated, one-hour ride through the Sierra National Forest covers four miles and includes a brief stop at Lewis Creek Canyon. Moonlight specials include an al fresco chicken or steak barbecue dinner with live music at the station followed by a train ride and Lewis Canyon stop for a musical performance, melodrama or campfire sing-along. The two steam locomotives date from 1913 and 1928. (ymsprr.com)
In the suburbs north of Los Angeles, Fillmore & Western Railway offers three-hour Saturday excursions through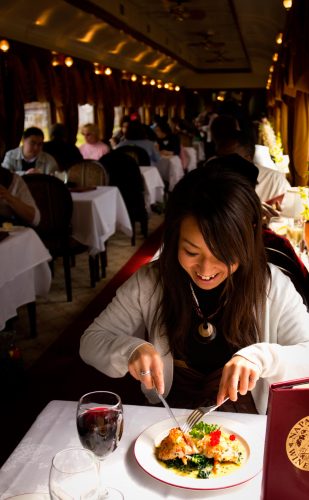 the citrus and avocado groves of the Heritage Valley, with a shopping stop at Loose Caboose Garden Center & Gift Emporium near Santa Paula. Sunday trains go to Bennett's Honey Farm and the quaint town of Piru, where many movies, TV shows and commercials have been filmed. The picturesque train itself, including the 1928 Powhatan Cafe parlor car, has appeared in more than 500 film productions. The diner is the setting for lunch and murder mystery lunch and dinner specials. The train is based in Fillmore, which is about 60 miles northwest of downtown LA and 25 miles east of Ventura. (fwry.com)
For dining in style while riding the rails, there's the Napa Valley Wine Train. The three-hour, 36-mile roundtrip between Napa and St. Helena is a scenic journey past vine-yards and wineries. Chefs working in three kitchens prepare gourmet meals, and the wine list is extensive. Guests dine in vintage Pullman rail cars restored with Honduran mahogany, brass accents, etched-glass partitions and comfy armchairs that evoke the spirit of luxury rail travel at the beginning of the 20th century. (winetrain.com)