Broadway.com is the number one spot for all things Broadway. Offering premium tickets, the latest Broadway news and information, and group tickets through Group Sales Box Office, Broadway.com has it all.
According to the Broadway League's "Demographics of the Broadway Audience" report, Broadway.com is the No. 1 source for all Broadway information six-years-running. With 140 million page views per year, it is no wonder that Broadway.com holds its title as the best.
Stephanie Lee, President and Co-Owner, gives an inside look into upcoming shows and tips for groups interested in Broadway:

What are the advantages of using Group Sales Box Office/Broadway.com?
We're a one-stop-shop where group leaders can book their group's entire itinerary. We offer group rates for more than 150 Broadway musicals and plays, operas, ballets, and various events in and around New York City. As an added bonus, we also can help you book your attractions and dining accommodations. To cap off your group's theatrical experience, we recommend including one of our renowned Broadway Classroom® interactive workshops. Let the most experienced sales team assist you with planning your group trip to Broadway and beyond.
How far in advance should groups book?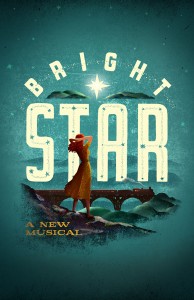 Group tickets are generally booked three to six months in advance for the best discounts and availability. However, groups often have exclusive advance access for new musicals and plays, prior to the public sale period; savvy group buyers take advantage of deeper discounts during this period. Additionally, there are almost always deeper discounts for performances in the fall months of September and October and winter months of January and February. If your group makes plans at the last minute, though, it's not a problem; we'll still be able to find a perfect show at a great discount.
What discounts and incentives does Broadway.com offer for groups?
Standard group rates are fixed by the show and group buyers can often save as much as 35% off the full ticket price and even more if your group books further in advance of the performance date. Often times, we are able to extend complimentary tickets for specific shows, depending on the purchased amount of tickets. Additionally, we offer the most flexible payment options on Broadway. Not to be missed is our premium Broadway Classroom® discount for tour operators who book their group theatre tickets and workshop with us. Our group sales representatives will always inform you of such offers and incentives.
Do you have show recommendations for different types of groups? (Religious, Family Reunions, Student, Girls Night Out, etc.)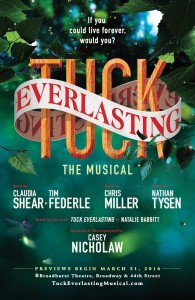 Absolutely. It's our promise to our clients to make the best recommendation of shows as well as seating options. If a group leader isn't sure which show to consider, our sales representative will ask specific questions about the makeup of the group in order to make the most informed and appropriate recommendations. Patron information that helps us find the perfect show for your group may include, age, budget, gender, specific interests and/or special occasion. We understand that a group leader has a tremendous responsibility to each group member and it's our goal to suggest a show that your entire group will enjoy.
Group Sales Box Office/Broadway.com offers tickets for a diverse range of shows—there's a show for every group's interest. Broadway.com allows you to easily search for shows by category: Broadway, Off-Broadway, Musicals, Plays, Tony Winners, Student-Friendly, Classics, and Celebs on Stage. No matter what you are looking for, we guarantee there's a perfect show for your group at the best rate.
What tips do you have for new patrons attending a Broadway show?
Please turn off your cell phone! You don't want it to be your phone that interrupts Al Pacino's monologue, causing him to stop mid-scene and yell at you! Another crucial tip – be sure to check the performance time on your tickets, as performance schedules are constantly changing. Speaking of tickets, if you lose your ticket(s) be sure to contact us immediately and we'll simply make arrangements with the box office to seat you in your exact same seat locations – don't panic! Beyond those important tips, just have a great time, check your worries at the door and let the experience of live theatre take you on an unforgettable journey.
Are you especially excited about any currently running or upcoming shows this season?

This season is jam packed with exciting shows that are perfect for your group. Assembling one of the starriest casts in recent history, including Audra McDonald, Brian Stokes Mitchell, Billy Porter, Brandon Victor Dixon, and Joshua Henry dancing to original choreography from the legendary Savion Glover, Shuffle Along is sure to impress. Making her return to Broadway after her Tony-winning portrayal of Carole King in Beautiful, Jessie Mueller will lead Waitress, featuring music by five-time Grammy nominee Sara Bareilles in her Broadway debut. If you are looking for the perfect show for a wide range of audience members, look no further than Tuck Everlasting, based on the beloved bestseller and directed by Casey Nicholaw (Aladdin, The Book of Mormon.) This spring, Broadway will also welcome the collaborative musical stylings of Grammy and Emmy winner Steve Martin and Grammy-winning singer-songwriter Edie Brickell with their hopeful and heart-swelling new musical Bright Star.
Group Sales Box Office/Broadway.com Fast Facts
Broadway.com sells more than 550,000 group tickets annually and has sold to visitors from 61 countries
Broadway Classroom® adds an educational arm to your experience. "Students" of all ages, from little kids to seniors, are welcome to customizable classes. In "Musical Theatre Song and Movement" and "Step by Step" workshops, work with a show's cast member to learn the music, staging and choreography affiliated with that show. This is a great pre- or post-show activity for your group
We offer 16,000 pre- or post-show meals annually
What now?
Visit Broadway.com/groups (link above in instant info) or call 800-BROADWAY, ext. 2 to speak to Broadway.com's group sales team. Remember, you can build out a full itinerary with Broadway.com's assistance, from attractions and group workshops to meals and the best-priced tickets to your choice of a Broadway production.