In Hungary's capital city, girlfriend groups find plenty of ways to spend their days
For sightseeing, shopping, dining and pampering, Budapest lends itself to girlfriend getaways better than any other city in Eastern Europe. Fun, fashionable and a bit off the beaten path, it makes for a great two- or three-day escape for women traveling together. Much of the tourist action takes place in the city center, just steps from the fabled Danube River.
Your group will want to spend time exploring on foot and visiting individual attractions, but a city bus tour will provide a good overview of Budapest's top offerings before you go poking around on your own. One stop will be Castle Hill, located on the Buda bank of the Danube, where skyline landmarks include the Royal Palace and Matthias Church. With its charming squares and narrow streets, this neighborhood is the medieval heart of Budapest. Fishermen's Bastion, a lookout terrace on the old castle ramparts, provides panoramas of the river and busy Pest side of the city. Dominating Pest's embankment are the spires, turrets and central dome of the grandiose Hungarian Parliament building, a neo-Gothic masterpiece.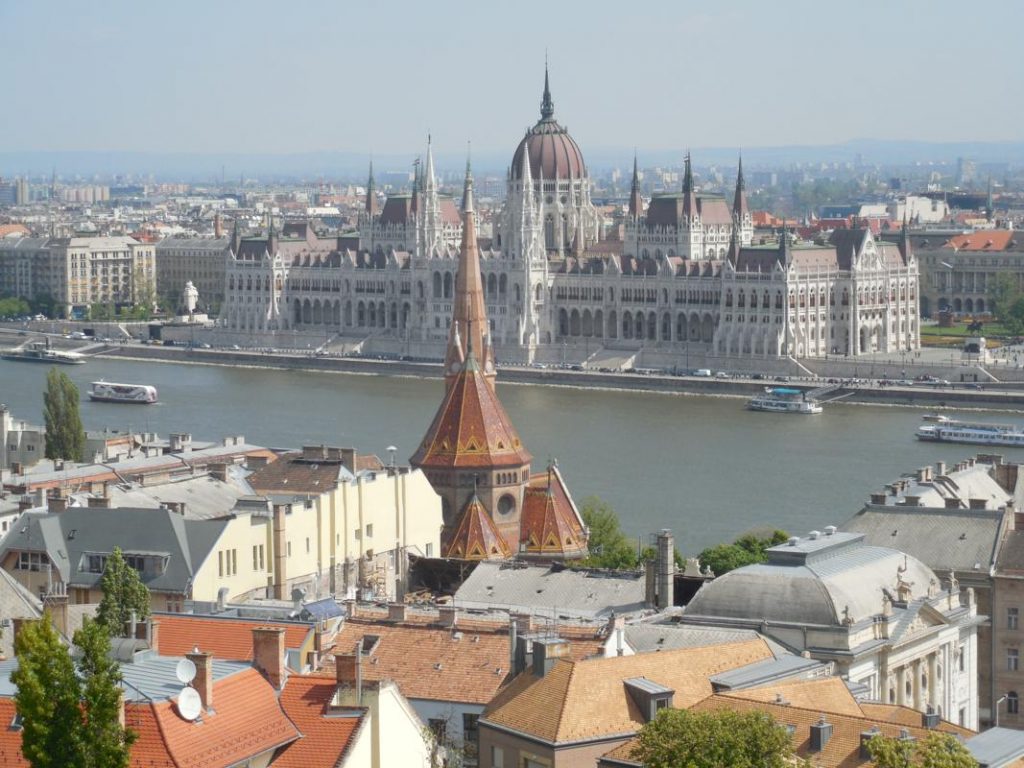 Another stop on your city tour will be Heroes' Square, a broad plaza with statues and monuments honoring Hungarian kings and statesmen going back a thousand years. Facing the square are the Museum of Fine Arts and Palace of Arts, which you may want to come back and visit independently. (Several companies have hop-on, hop-off sightseeing buses that allow unlimited rides over a
48-hour period, a good option for first-time visitors.)
Other museums include the House of Terror, which chronicles the Hungarian government's persecution and torture of ordinary citizens when the country was under Communist rule from 1947-1989. Most fascinating are the eyewitness interviews (English subtitles) of those whose relatives were interrogated or brutalized in this very building. The National Jewish Museum, covering the history of Hungarian Jewry (including the Holocaust), is housed in the ornately decorated Great Synagogue, the largest synagogue in Europe. A memorial garden behind the synagogue honors the hundreds of thousands killed and those who saved persecuted Jews during the Nazi era.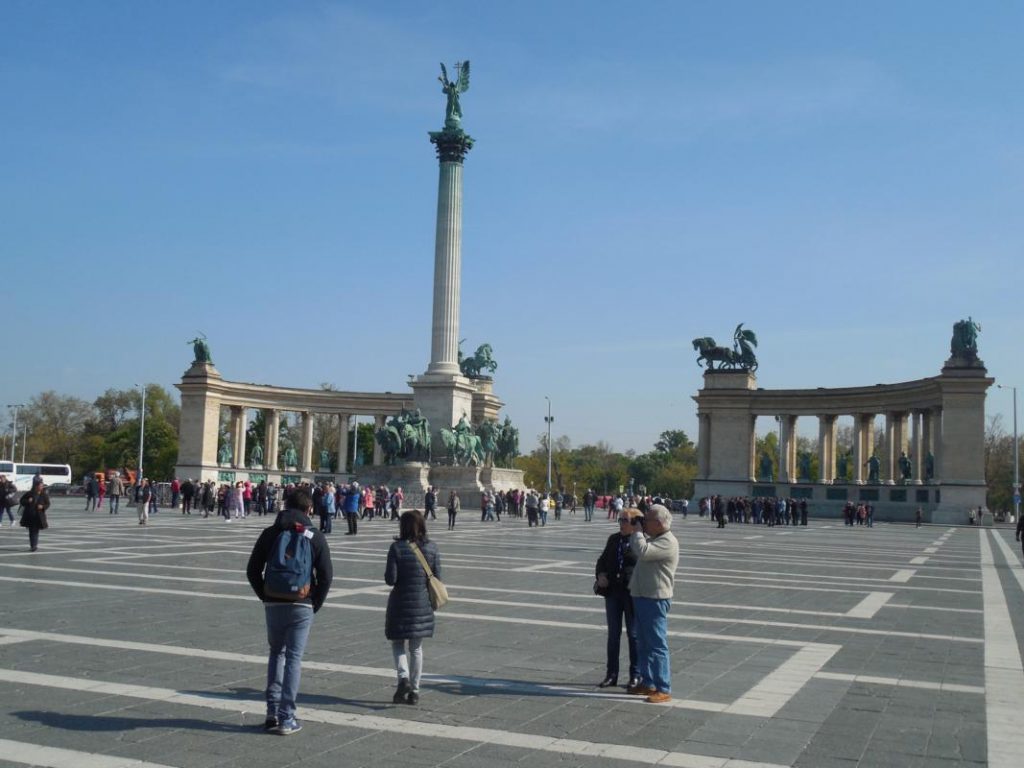 And for a look at Hungary through the ages, put the Hungarian National Museum on your checklist.
Take a break from sightseeing and soak in hundred-degree water at one of the city's famed thermal baths, a must-do experience. Budapest has 118 hydrothermal and mineral springs, more than any other capital city in the world. Bathing in or drinking the water is said to cure a range of disorders, from gastric to gynecological. Take the waters in style at the Gellert Hotel and Baths, with its colorful mosaics, marble columns, stained-glass windows and original Art Nouveau fittings. Szechenyi Baths in City Park, popular with locals, has a big outdoor pool surrounded by a palatial yellow building with a copper dome.
The city's longest pedestrian street, Vaci utca, is the obvious place to go for shopping, dining and people-watching. A favorite place for the well-to-do to promenade in the 18th century, the street brims with quality shops housed in hundred-year-old buildings. Anchoring one end of the car-free street is the Great Market Hall, a cavernous bazaar bursting with local color. Produce and meat stands, some festooned with strands of garlic, fill the ground floor, while the second level abounds with souvenir stalls selling every-thing from T-shirts to hand-embroidered tablecloths. Bags of paprika, the signature Hungarian spice, and bottles of wine (like the golden Tokaj Aszu) also make good trip mementoes. Souvenir flags and other items bear the national colors of Hungary—red, green and white.
At the other end of the bustling pedestrian way is Vorosmarty Square, where it's fun to grab a grilled sausage or goose thigh from one of the vendors and mingle with locals at the picnic tables. Or try goulash soup in a bread bowl, stuffed cabbage with duck meat or boiled, smoked pigs' knuckles. A ubiquitous snack is langos, a fried bread typically served with sour cream, garlic sauce and grated cheese—watch the cooks roll out the dough and fry it in oil.
Dominating one side of Vorosmarty Square is Gerbaud Cafe, a traditional Hungarian restaurant and coffee house dating to 1858. Have a coffee or perhaps cherry lemonade at an outdoor table and watch the world go by.
Or dine inside under the vaulted ceilings and crystal chandeliers. A popular meeting place, Gerbaud is best known for its exquisite pastries, like the classic apple strudel in vanilla sauce, butter custard cream cake and palatschinke, a crepe rolled with walnut cream filling and garnished with homemade chocolate ice cream, apricot ragout and chocolate sauce.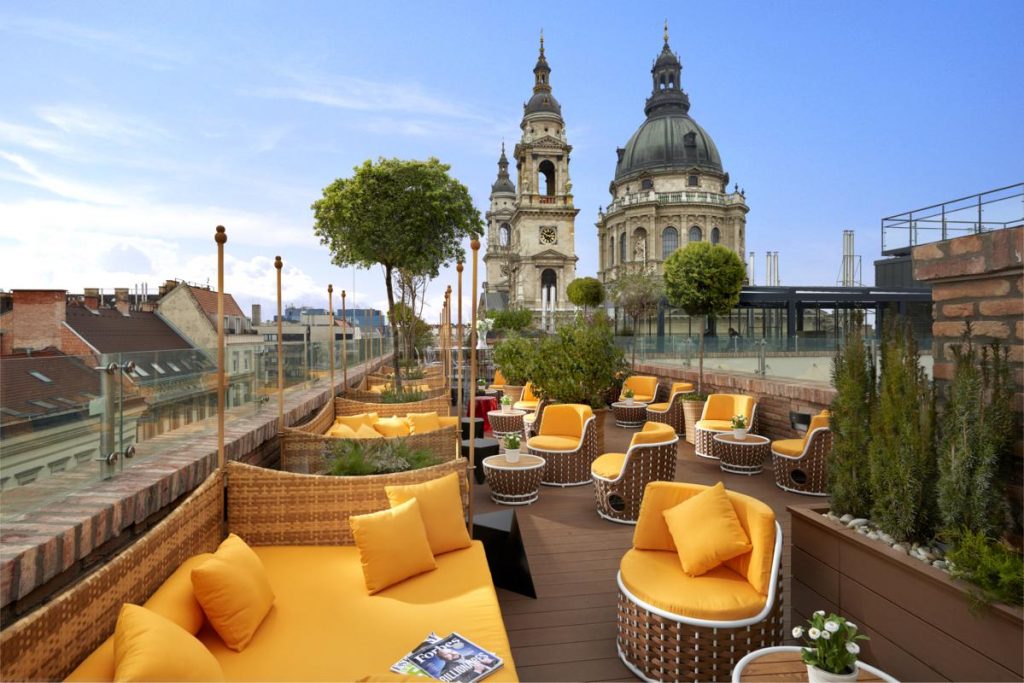 The High Note SkyBar, a rooftop lounge and dining spot in the Aria Hotel Budapest, is another smart hangout for girls out on the town. It offers 360-degree views of the city and overlooks the domes and towers of St. Stephen's Basilica, Budapest's biggest church.
Striking a chord with discriminating guests, the music-themed Aria is divided into four wings, each celebrating a major genre—Classical, Opera, Jazz and Contemporary—through decor, art and music. Guest rooms, each with a music giant's caricature portrait, are named after people like Frank Sinatra, Michael Jackson, Maria Callas, Tchaikovsky, Rachmaninoff, Elvis Presley and The Beatles. A tiled piano-key floor, decorative gold harp fixtures and a grand piano set the tone for the glass-covered Music Courtyard, the hotel's lobby/social center; adjacent is Stradivari, a bistro-style dining room festooned with violins. Satchmo's Bar and Lounge, with a colorful painting of Louis Armstrong, lies right inside the hotel entrance. The Harmony Spa offers musically enhanced massage and body treatments featuring the vocals of operatic tenors like Andrea Bocelli and jazz greats such as Billie Holiday. Rooftop yoga sessions can be arranged to let your group reset and restore.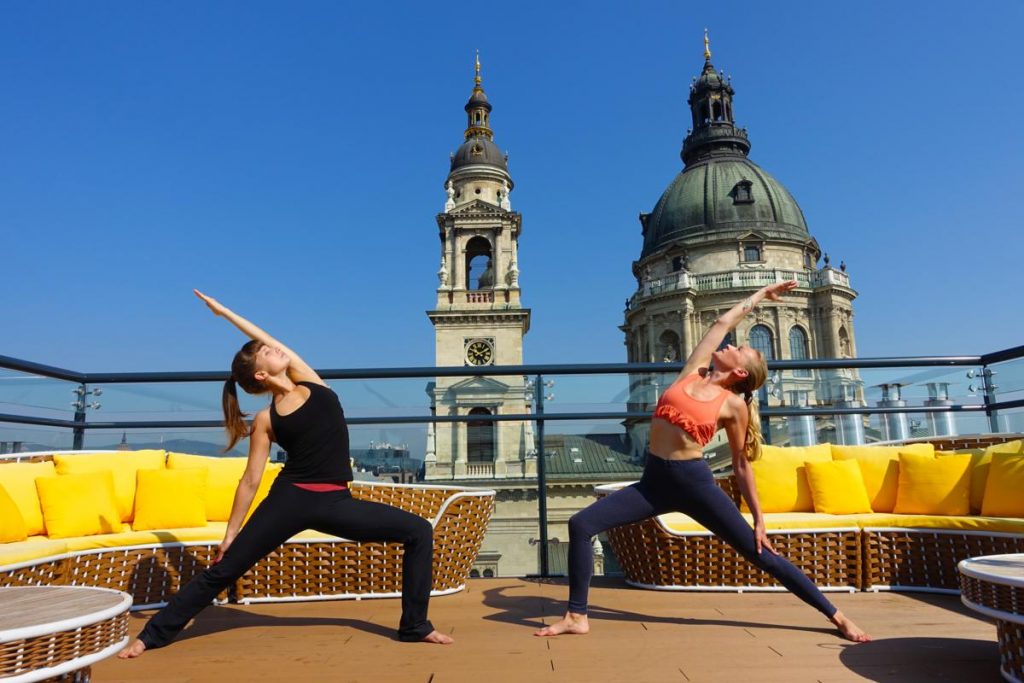 The Aria is a harmonious fit for a country rich in musical traditions and that has been home to Franz Liszt, Bela Bartok and other renowned composers. For evening entertain-ment, the choices are many. Not far from the Aria is the lavishly appointed Hungarian State Opera House, which offers world-class performances at reasonable prices. Other Budapest theaters present classical music concerts and folk music and dance shows popular with tourists. Another after-dark option is relaxing over drinks or dinner on a Danube riverboat as it glides past the floodlit domes and spires of churches, the Royal Palace and Hungarian Parliament. Budapest has all the right elements for an urban girls getaway filled with memorable sights and sounds.
---