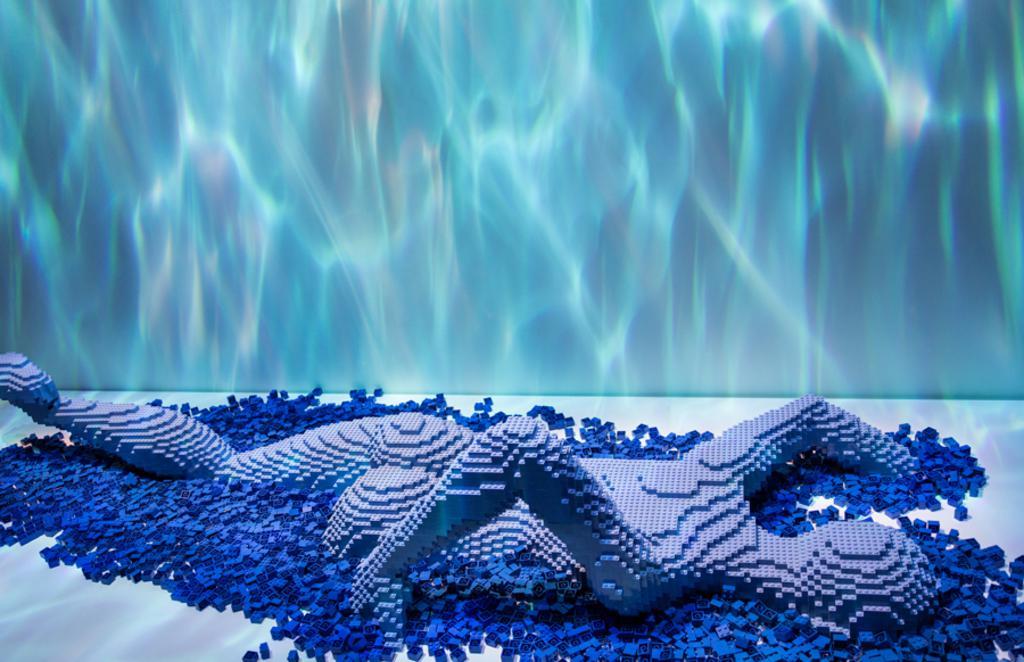 Its exhibitions have been recognized by CNN as global must-sees, and they've earned rave reviews from the New York Times.
What is it? Discovery Times Square, the first and biggest exhibition center for large-scale, interactive exhibits.
Tour groups from all over the U.S. are already familiar with the Discovery Channel. Home to shows as diverse as the popular MythBusters ("It's scientific!" host Adam Savage gleefully shouts) to Bering Sea Gold and Stormchasers, Discovery Channel has long been about making science understandable and appealing to everyone. And where better to host an exhibit space than in Times Square, right in the heart of New York City?
Why Your Tour Group Should Visit Discovery Times Square
According to the website, Discovery Times Square's mission is to go boldly where other museums cannot – it hosts exhibitions that are too large, too expensive or too far out of the box for other venues.
And while looking is a big part of any museum experience, at Discovery Times Square you're invited to interact with the exhibits. It's not just limited to science, although that's the primary scope of much of the space. Also on display are items from cultures around the world. To get a better idea of Discovery Times Square, let's talk about exhibits past and current.
What's It All About?
The exhibits featured in Discovery Times Square aren't permanent and not all of them are strictly scientific. However, all of them offer some kind of insight into today's culture, art or science. Former exhibits have included everything from King Tut's tomb to the fictional world of Harry Potter. Interested in DaVinci, the history of the Titanic, the last days of Pompeii or the Dead Sea Scrolls? All were past exhibits at Discovery.
Current exhibits are no less intriguing. There is the slightly unnerving but fascinating take on functional anatomy in Body Worlds: Pulse, which features realistically preserved human bodies. Created with the idea of learning about the body, the show is organized so the various systems stand out. This spectacle had the New York Times raving, "How can you be less than amazed?…The forces of life on display are extraordinary!"
Families and anyone interested in seafaring lore will enjoy SHIPWRECK! Pirates & Treasure. Not only does the exhibit promise to walk you through 1,000 years of oceanic history, there are over 500 artifacts on display – and a total of $1.5 million in gold and silver treasure to gawk at. And don't assume that the focus is strictly in the past:  your group will also get a chance to see the cutting-edge science and technology employed by today's ocean researchers.
Perhaps the most unexpected display is not related to science or history, but art.  And toys. Legos as a sculpture medium? That's the idea for Nathan Sawaya, the artist behind Art of the Brick. At Discovery, you can see not only Sawaya's largest and most complex works, you can see the biggest collection of Lego art anywhere. And it just may change your mind about the familiar plastic building blocks. Regarding this show, the New York Times says "[It] is difficult to walk through this exhibition and not smile in amazement… The playfulness is contagious".
Practical Visiting Info
Getting groups to Discovery Times Square is easy, at least in terms of options. It is located on 226 West 44th Street (in the former New York Times building) between Broadway and 8th Avenue. There is parking a block away; there is also subway, bus and train service to the area.
At the time of this writing, summer 2013, hours were from 10 a.m. to 9 p.m. Monday to Sunday, with the last entry 1 hour before close. (Check the website for holiday hours.) Discounts for groups, including school tours, are available.
Visitors to Discovery Times Square who have a sweet tooth won't want to miss the newly-opened DC Cupcakes Cafe, owned by the same folks who do Washington DC's Georgetown Cupcakes. So if your group wants, say, chocolate cupcakes made with Valrhona and Callebaut chocolates, this would be the place to get them.
Science, the Discovery Channel tells us, doesn't have to be boring. And at its flagship exhibition center, visitors can second that notion by viewing real buried treasure, admiring Lego sculptures, and gaining a new appreciation for the inner workings of the human body. Add in gourmet cupcakes and you can see why this has been hailed as one of the world's greatest museum experiences!