From touring Broadway shows to visiting world-class museums and galleries, Minnesota has so much to offer
As soon as you land at the Minneapolis-Saint Paul International Airport, an excitement consumes you. Standing outside the airport with a bag slung over your shoulder, you are ready to thoroughly explore the Twin Cities and immerse yourself in its culture.
You can begin your itinerary with a stop at the Mill City Museum in Minneapolis. Its location looks over the picturesque Mississippi River in downtown Minneapolis. As you admire the Stone Arch Bridge and the slow flow of the St. Anthony Falls from afar, you can then enter the museum where there are numerous fascinating exhibits to observe. The art gallery doesn't just contain art that hangs from walls, but also art you can feel with your hands and even watch in motion.
Upon leaving the museum, there are an assortment of theaters nearby where you can enjoy a show. Groups can savor great live performances at Guthrie Theater in Minneapolis, which features fine dining options and exceptional theater that explores both classic and contemporary plays. The theater opened in 1963 and was designed with roots deep in the Twin Cities community. Another great option is the Pantages Theatre in Minneapolis, a historic theater that innovated the mezzanine and was also the first air-conditioned theater in Minnesota. The Orpheum Theatre opened in 1921 and seats 2,579. Its first performers were the Marx Brothers with more than 70,000 guests attending the opening week run.
Extraordinary museums and art in Minneapolis
The Minneapolis Institute of Art, or Mia, has an exceptional collection of art and exhibits. With more than 90,000 artworks, Mia's collection includes art from six continents, spanning about 5,000 years.
The Museum of Russian Art in Minneapolis promotes the understanding of the art, people and history of Russia and adjacent territories through outstanding exhibitions, cultural presentations and educational programs. While at this gallery, you'll immerse yourself in a culture you'd never expect to come face to face with. With each exhibition, groups will learn about more than the art, but the backstory and history.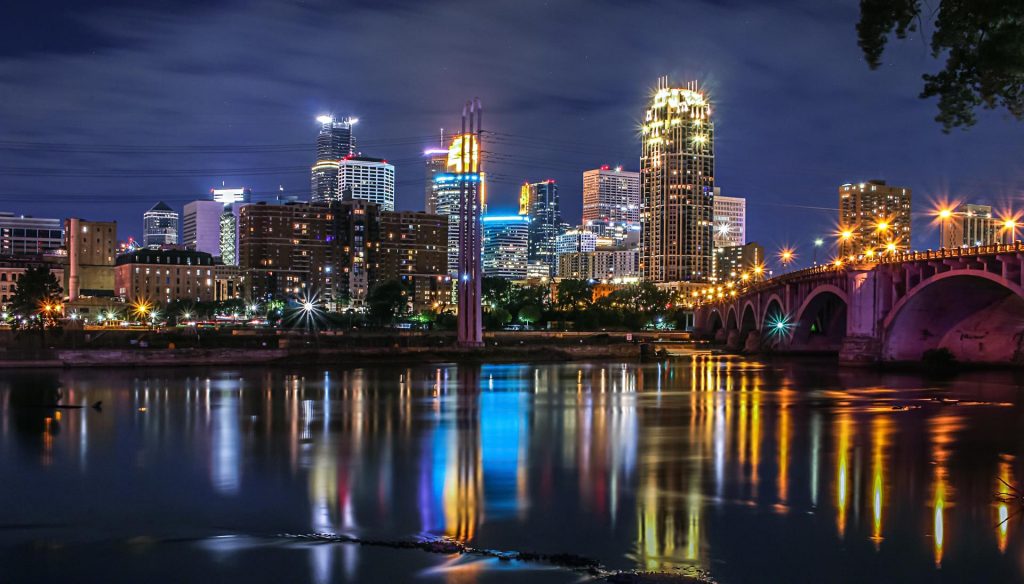 A trip to Minneapolis should absolutely include a visit to the Minneapolis Sculpture Garden. Since opening in 1988, the Garden has welcome millions of visitors as it has showcased works from the Walker Art Center's renowned collections of modern and contemporary art in the setting of an urban park. One of its most famous sculptures include the Spoonbridge and Cherry, which is exactly what it sounds like: A giant spoon holding a beautiful red cherry that dazzles against the clear Minneapolis sky.
Known for its many collections hanging on the walls of many well-known venues around the Twin Cities, the Walker Art Center is a world-class contemporary art center in Minneapolis. Since founding in 1940, the center has collected the visual, performing and media arts of our time. It features a permanent collection of almost 12,000 works by more than 2,300 artists including paintings, sculptures, films, books and more. Another great stop is the
Ordway Center for the Performing Arts in Saint Paul, which is recognized as one of the country's leading not-for-profit performing arts centers. Home to a wide variety of performances that encompass the finest in Broadway musical theater, music, dance and vocal artists, the center's performers help create transformative, shared experiences for audiences and artists through live performance.
Savor some music and more things to do in the Twin Cities
After a successful day of roaming the streets and visiting galleries, it's time for a relaxing evening with music. Whether you love jazz or pop music, it can all be heard at Orchestra Hall, which is one of Minnesota's cultural and architectural touchstones. Opened in 1974 as the home of the Minnesota Orchestra, Orchestra Hall has drawn upwards of 10 million people to its concerts. The Hall is renowned for its acoustics as each feature of the hall was planned to enhance the warmth and richness of sound in the space.
First Avenue provides a unique and innovative cultural environment and is celebrated as one of the longest-running, independently owned and operated venues in the United States. First Avenue is dedicated to promoting artistic expression in diverse voices old and new, to provide a community by offering artists a stage and a mic, and fans a place to gather. First Avenue has served as the launching pad for countless artists and bands including Husker Du, the Replacements, Semisonic, Soul Asylum, Lizzo, Prince and more.
One of the establishments owned by First Avenue is The Fine Line, which is located at the heart of the Warehouse District in Minneapolis. Originally opened in 1987, the Fine Line has hosted thousands of influential acts over its 30-plus year history. Performers' styles range from hip-hop to jazz and pop.
For activity ideas on your next trip Subscribe for FREE to our newsletter.
---
By Brandie Lorenzen