Traipsing across summer meadows carpeted with wildflowers and backed by snow-crested peaks, you might get the urge to belt out a good strong yodel into the crystal-clear mountain air. If only you knew how.
The village of Andermatt and surrounding region, a year-round vacation paradise, offer all the charm and beauty you expect to find in the glorious Swiss Alps. Tucked away at the foot of the Gotthard Pass in the Ursern Valley, halfway between Zurich and Milan and only 18 miles from Lake Lucerne, Andermatt (at an altitude of 4,737 feet) lies in the very heart of Switzerland. Certainly an off-the-beaten track destination, the town of about 1,500 people can be reached by car only via winding pass roads. Trains run there several times a day.
A total of eight nearby Alpine passes provide a bounty of scenic tour options. In the mountains around Andermatt, for example, your group can take a guided half-day trek with friendly pack goats, complete with picnic lunch. Just two miles from town is Devil's Bridge, which spans the wild river running through the steep-walled Schöllenen Gorge; an easy 30-minute hiking loop provides a hair-raising glimpse into the depths of the chasm. Another excursion goes to Sasso San Gottardo, a tunnel-riddled, top-secret fortress built during World War II.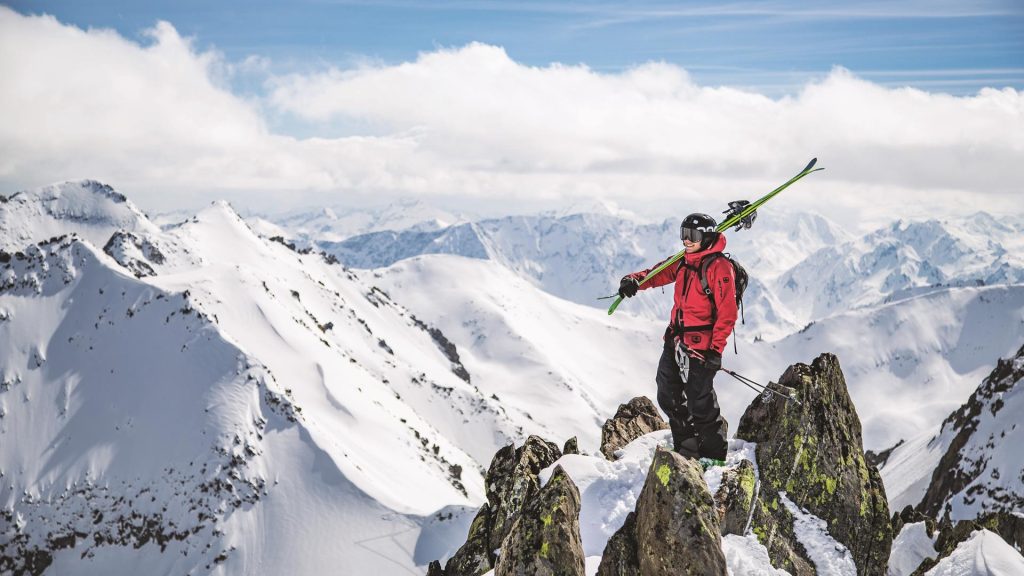 For a top-of-the-world sensation, consider a cable car ride (in two stages) to the summit of the 9,714-foot Gemsstock. The rugged mountain is part of recently upgraded Ski Arena Andermatt-Sedrun, the largest ski destination in central Switzerland, with 75 miles of pistes and 22 lifts.
Besides downhill skiing and snowboarding, winter visitors to the Andermatt area find trails for cross-country skiing, snowshoeing and winter hiking, plus opportunities for ice skating, tobogganing and sledging. Summer action in the valley revolves around cycling, hiking and climbing. The 18-hole, par-72 championship Andermatt Swiss Alps Golf Course, immediately adjacent to the village, was designed to complement its spectacular natural setting.
Andermatt, one of Switzerland's prettiest resort villages, is quiet, compact and steeped in tradition. Centuries-old houses line the main street, which runs from the central river bridge to the Gemsstock cable car. The new, state-of-the-art Andermatt Concert Hall, graced with a striking glass facade, is the town's hub for music and culture. Solo musicians perform in the evenings in the Living Room at The Chedi Andermatt hotel as well as in many other bars and restaurants. The 5-star Chedi, a member of Leading Hotels of the World, is noted for its Asian-inspired decor, spa and cuisine. At the sushi/sashimi bar and tempura counter of The Japanese Restaurant, guests can watch the culinary artistry of The Chedi's Japanese chefs.
Alongside the established village center, the new Andermatt Reuss development shines with stylish hotels, shops and eateries. A cobblestone square called Piazza Gottardo is the centerpiece of this car-free area, which includes the Radisson Blu Hotel Reussen (see sidebar) and the fully equipped, home-like units offered by Andermatt Alpine Apartments.
Blending international flair with traditional Alpine character, Andermatt mirrors the best of Switzerland.
For more information, visit MySwitzerland.com/Andermatt.
---
PERFECT BASE CAMP
For groups spending overnights in Andermatt, the new Radisson Blu Hotel Reussen is the ideal place to rest up and relax after busy days of skiing or sightseeing. Situated in the emerging Andermatt Reuss district, the four-star superior hotel lies within easy walking distance of the ski lifts and traditional town center. The Andermatt Concert Hall is right next door.
Designed in a modern interpretation of a Swiss chalet with elements of Scandinavian design, the 244-room Radisson Blu exudes a warm, inviting atmosphere created by local fabrics, natural wood floors and soft-hued furnishings. Guests awake to stunning views of Alpine peaks and enjoy drinking in the scenic splendor while sipping freshly brewed coffee from the hotel's terrace.
Accommodations at the Radisson Blu include standard rooms, superior rooms and two- and three-bedroom suites with separate living area and sleeper couch. Also available are one-, two- and three-bedroom apartments featuring a fully equipped kitchen as well as a living room. Amenities include free Wi-Fi, 24-hour room service, in-room coffee and tea facilities, and LED TVs.
The hotel's Spa and Wellness Center features two saunas, a steam bath, treatment rooms and an extensive gym, plus an indoor pool with floor-to-ceiling windows facing the mountains. Restaurant Spun (the word for "spoon" in the Romansch language spoken in southeastern Swiss cantons) serves up a modern take on regional specialties with local and seasonal produce as its compass. Barbar, an elegant lounge set around a roaring fireplace, evokes the coziness of an Alpine lodge. A perfect apres-ski hideout, it serves signature cocktails made with local berries and herbs.
Radisson Blu, one of the eight distinctive brands of Radisson Hotels, is internationally renowned for its sense of style, sophisticated gastronomy and attention to details. In Andermatt, the Radisson Blu Hotel Reussen makes an excellent base for discriminating travelers exploring this delightful holiday region.
---
By Randy Mink