After an Arduous 2020, Adventure Travel is Rebounding
Undeniably, 2020 was a difficult year for virtually everyone in the tourism market.
Worldwide travel came to a virtual halt as estimates say the global tourism sector lost nearly $4.5 trillion and 62 million jobs last year. Domestically, things were no better as the U.S. Travel Association reports domestic travel spending totaled $679 billion in 2020, an unprecedented 42 percent annual decline from 2019.
Statistics estimate since the beginning of March and through the end of 2020,the pandemic resulted in $492 billion in cumulative losses for the U.S. travel economy,the equivalent of a daily loss of approximately $1.6 billion.
Those are bloodcurdling numbers.
Fast forward to the present day and while the COVID-19 pandemic is still a major concern, optimism has returned to the travel market, particularly the adventure travel sector. According to the 2021 Global Adventure Tourism Market Report, the global adventure travel market is expecting an elevation of $2.02 billion (in U.S. dollars) by 2030 and is witnessing a compound annual growth rate of 10.7 percent from 2020-30.
"The signs are super encouraging," said Shannon Stowell, CEO of the Adventure Travel Trade Association, a global network of adventure travel leaders. "The U.S. domestic adventure market is crushing it right now. International travel is still hampered by all the problems with vaccination rollouts and we are still behind the starting line, so to speak, but we can see the pent-up demand is massive."
The ATTA defines adventure travel as a type of tourism involving exploration or travel with perceived (and possibly actual) risk. This type of travel potentially requires specialized skills and physical exertion and may be any tourist activity including two of the following three components: a physical activity, a cultural exchange or interaction and engagement with nature. In layman's terms, adventure tourism includes various air,water and land activities like mountaineering,hiking, biking, scuba diving, canyoneering,sandboarding, paragliding and river rafting.
"One reason adventure travel will come back quicker and stronger is the passion of adventure travelers," Stowell said. "A casual traveler who looks to make the decision between going to Hawaii and remodeling the bathroom is very different than a passionate cycler. People who define themselves as hikers and bikers, they have to get back out there. They are not making a decision whether to hike or remodel the bathroom. Passion-driven verticals will recover more quickly."
AVOIDING CROWDS
With various surveys showing the majority of American travelers planning to avoid crowded destinations when they fully return to travel, adventure travel is particularly suited to appeal to that mindset. With a focus on small group outings, less-frequented destinations and vast, open spaces, adventure tourism has proven to be a popular go-to for travelers in the COVID era.
"COVID has had a lasting effect on people's psyche," Stowell said. "The thought of crowding into a location with hundreds of people is something people want to avoid. The thought of wide-open spaces with open air is much more appealing."
As a result of this COVID mentality,adventure travel is rising in popularity.Intrepid Travel, the largest small group adventure travel company in the world, claimed a 33 percent increase in bookings from North Americans since March with its most popular trips including outings to see wild animals, glaciers and active volcanoes.
CYCLING IS SURGING
Society's renewed appreciation for the great outdoors has also led to an unexpected development: The world is mired in a bicycle shortage as the industry hasn't been able to keep up with bike demand.
In the early stages of COVID-19, bicycle sales ramped up more than 120 percent over the previous year and that demand has not waned in 2021. While many of these sales stem from day-to-day riders and commuters,tour operators have also found bike tourism to be a popular travel niche. Bike tourism resides in the health and wellness market, an international market predicted to grow by $315 billion in the next four years alone.
POPULAR DESTINATIONS
Not surprisingly, national parks and states renowned for outdoor travel are preferred adventure travel destinations. Visitation numbers are expected to surge in 2021 with Grand Teton National Park in Northwestern Wyoming having reported a 48 percent increase in April from its popular 2019 season.
"National parks are getting slammed," Stowell said. "Colorado and Oregon seem to be on a lot of people's lists. Travel Oregon has done a really good job of being innovative in their marketing and is trying to push people out to different parts of the state. The Rockies are also popular in general."
Overseas adventure travel, while facing challenges stemming from COVID-19, is also showing positive signs.
"Japan is truly emerging," Stowell said. "Croatia has also been really hot to the point that some of the cities in Croatia were trying to tone down tourism before the pandemic. Latin America and Iceland are also popular adventure travel destinations."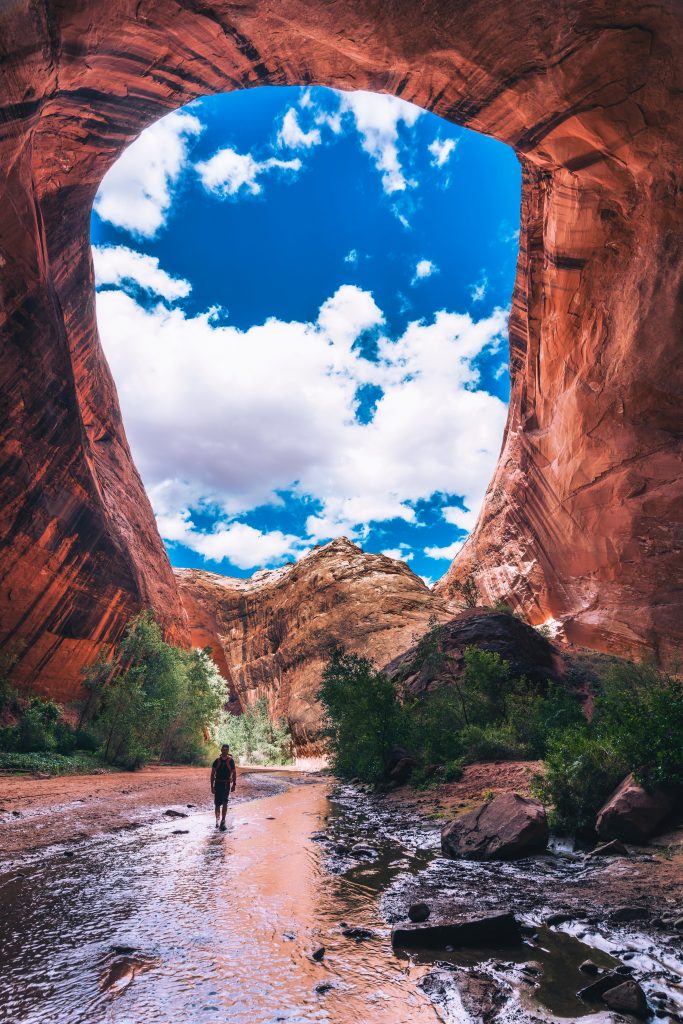 MISSING LOVED ONES
The pandemic inflicted an inordinate amount of damage on society including keeping many separated from their loved ones. With airports shut down and much of the world forced into quarantine, people emerged from 2020 with a fresh perspective on traveling with family and friends. Not only do more travelers want to savor trips with those they cherish, they want to get outside and stretch their legs while doing so.
"People have missed each other," Stowell said. "They've been cooped up for so long, they want to get outdoors and they want to do so with family and friends. People like to spend time with people they know and trust and have the same mindset. Multigenerational travel was already trending up (before the pandemic) and will be a strong trend going forward."
---
By Jason Paha