The American Southwest is home to a variety of cultural attractions
Ya'at'eeh! Hola! Howdy, pardner! Welcome to the land of the Southwestern United States and Northern Mexico. Experience the cultures beyond the myths and distorted images, observe open feast days, tour museums, try traditional food, enjoy arts and crafts and share in the natural wonders. But most of all, talk to the people and listen to their stories.
Native American, Mexican American and Western Cowboy cultural tourism opportunities are intertwined on both sides of the U.S.-Mexico border, forming a region like none other. Though the diversity can be vast, many similarities and common threads exist, such as beautiful sunrises, the love of adventure, culinary delights, authentic festivals and celebrations, and Western heroes. United by friendship, the different cultures of the region come together to provide awesome tour itineraries.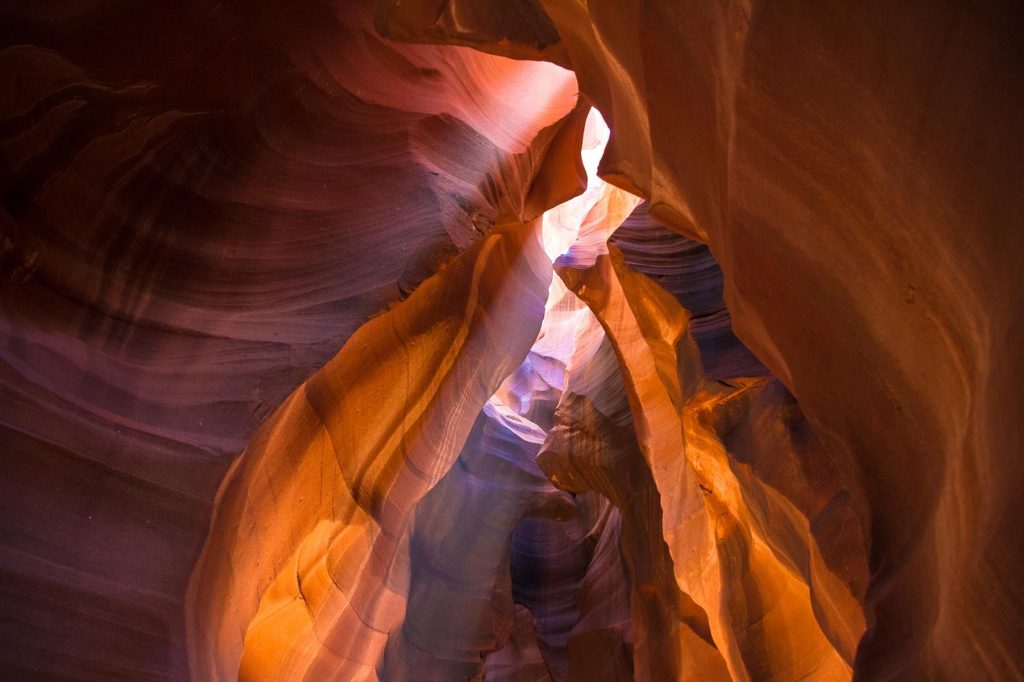 Native American Within Arizona's 21 reservations and New Mexico's 19, groups can discover the story of the Native American people which has shaped American history. This honorable and spirited story is woven into tapestries and baskets, sculptured in jewelry, pottery and beadwork and brought alive through Native American attractions, ceremonies and festivals.
The history, culture and art of the 19 Pueblos of New Mexico are portrayed at the Indian Pueblo and Cultural Center in Albuquerque, New Mexico. A permanent collection displays rare artifacts and works of art, including historic and contemporary Pueblo pottery, baskets, weavings, paintings, murals, jewelry and photographs. A schedule of rotating exhibits showcases additional works from the 19 Pueblos and other Southwest tribes.
Acoma Pueblo, New Mexico is the oldest continuously inhabited settlement in North America and the 28th Historic Site designated by the National Trust for Historic Preservation.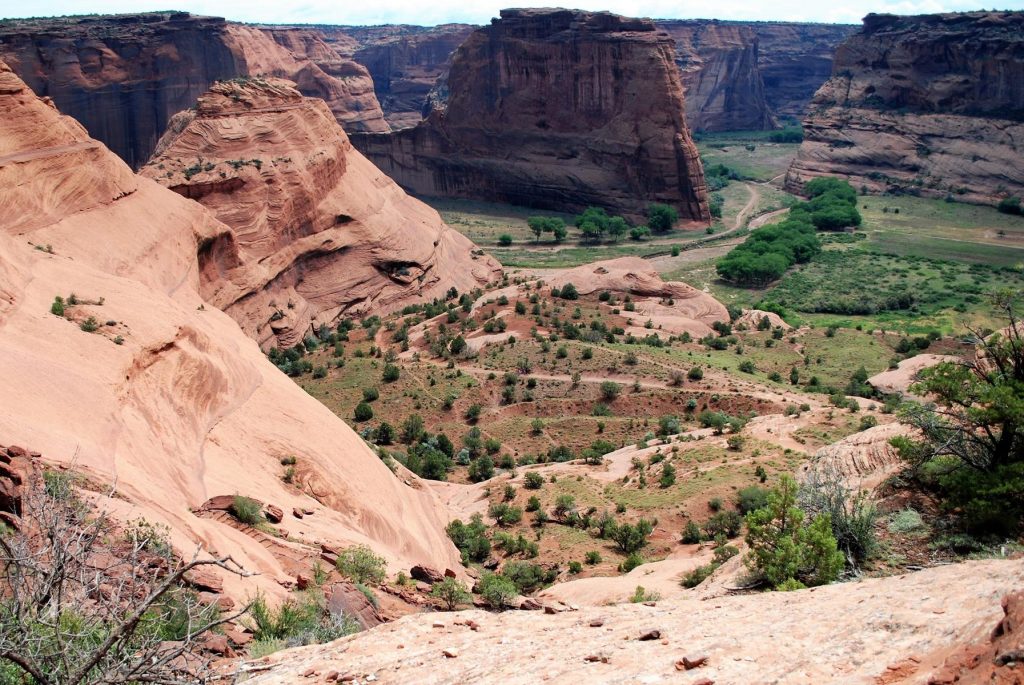 The Navajo Nation is home to several natural wonders, including Antelope Canyon, Canyon de Chelly National Monument and Monument Valley Tribal Park. The awe-inspiring Antelope Canyon is located near Page, Arizona. This magnificent slot canyon with tall winding walls and sandstone sculptures is known for its wave-like formations and the light beams that shine directly down into the openings of the canyon, creating a supernatural appearance. Walking tours of the upper or lower canyon are available.
Fine examples of Indian cliff dwellings and ruins can be found in Canyon de Chelly National Monument. The canyons have sheltered Anasazi culture for centuries and served as an ancestral stronghold for the Navajos. Groups can opt to drive along the rim of the canyon or tour along the canyon floor in four-wheel drive vehicles with Navajo guides.
Mammoth monoliths and immense rock spires stretch heavenward from the Monument Valley desert floor. A 17-mile tourism loop on a dirt road begins and ends at the visitor's center.
Visiting Hopi's Three Mesas with a qualified guide is a privilege. The Hopi people and their ancestors have lived in the mesa country of the high desert of Arizona for over a thousand years. Highlights include Old Oraibi and Walpi. Walpi sits on top of First Mesa nearly 300 feet above the surrounding land. It is a living village where homes are passed down through matrilineal clan lineage. There is no electricity or running water. Tours must be arranged in advance and led by a qualified Hopi guide.
Mexican American The city of El Paso is rich in Mexican American culture and has a close working relationship with Juarez, Mexico and Las Cruces, New Mexico. "Due to our proximity, Visit El Paso often works together with the city of Juarez, Mexico and Las Cruces to promote the region, versus just El Paso as a destination. We are stronger together than we are apart, so we often partner together on different initiatives, efforts and conventions," said Maegan Hruby, tourism marketing manager for Visit El Paso.
Two El Paso missions, Ysleta and Socorro and the presidio chapel of San Elizario are located along the El Paso Mission Trail. They are enduring symbols of the long and rich history of Spain, Mexico and the United States. The Mission Trail is nine miles and is part of a larger historic trail that extended from Mexico City to Santa Fe, linking missions, agricultural communities, haciendas and presidios to trade routes. Designated as a National Historic Trail in 2000, it is the oldest and, at one time, the longest road in North America. Located near Las Cruces, New Mexico, Mesilla has a rich and diverse Indian, Spanish and Mexican heritage and culture. The traditional adobe structures, modified through time, still remain. Shopping, dining, museums and a church line the plaza which is a mustsee for groups traveling through the region.
Dual nation vacations also exist between Sonora MX and Arizona. Phoenix or Tucson are the gateways to the beach destination of Puerto Penasco. Known to gringos as Rocky Point, it is a small fishing village located on the Sea of Cortes, which has blossomed into a popular vacation destination, featuring pristine beaches, great seafood and water sports.
En route to Rocky Point, visit el Pinacate, a stunning landscape of volcanic craters. The area has been declared a World Heritage Site by UNESCO. Groups can tour the craters in four-wheel drive vehicles and visit the museum showing the history and evolution of this area.
El Paso, Phoenix and Tucson are also the gateways to Barrancas del Cobre, or the Copper Canyon. Carved from the legendary Sierra Madre mountain range in the state of Chihuahua, a network of six interweaving canyons make up the largest canyon in North America.
It is home to the least acculturated Native Americans in North America, the Tarahumara, who are semi-nomadic cliff dwellers. The "Train Ride in the Sky" is probably the most dramatic railway journey in the Western Hemisphere as it travels through 86 tunnels and 37 trestles. A Closer Look Tours offers weekly departures from October – May.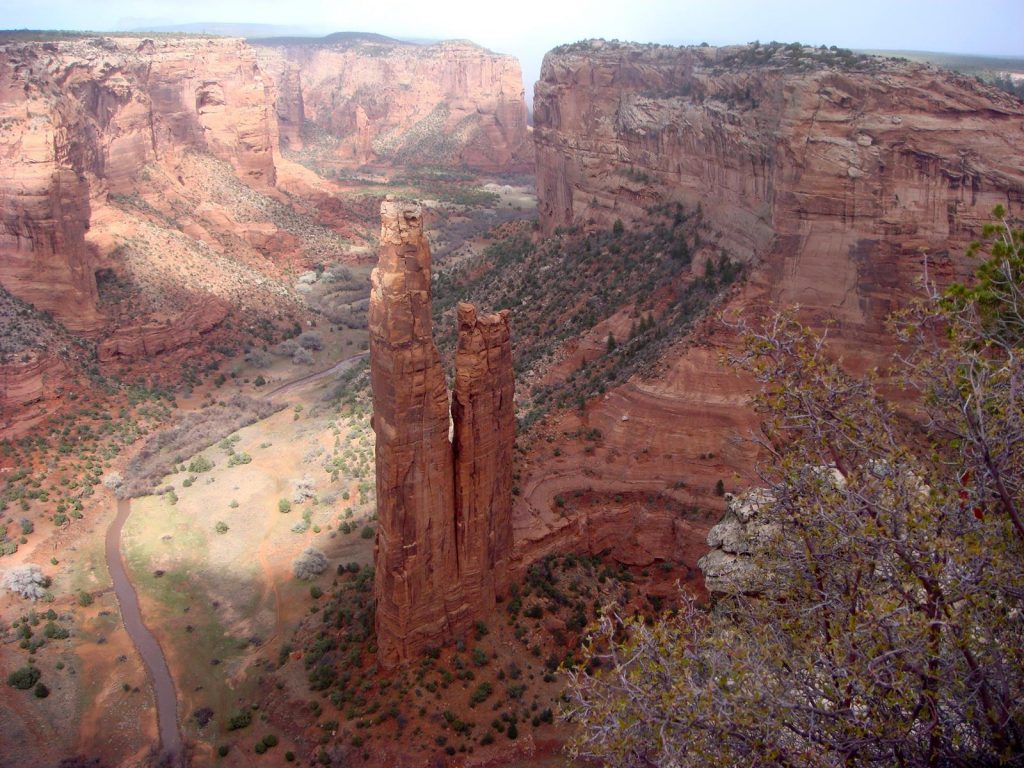 Cowboy Culture Originating in Mexico in the 1500s, cowboys played an important role during the era of U.S. westward expansion. The culture lives on through museums, ranches and entertainment. Cattleman's Steakhouse and Indian Cliff Ranch, located just outside El Paso, offer a true Southwestern dining experience and serve some of the best steaks in Texas. Situated on an actual working ranch, the property also houses the movie set from "Resurrection."
Old Tucson Studios, Southern Arizona's most popular Western-themed park, offers a day full of adventure for tour groups. It is rich in film history and features a variety of live entertainment and re-enactments which capture the spirit of the Wild West, including action-packed stunt shows, gunfights, saloon musicals and living history presentations.
The next time you are looking for an authentic cultural experience, look no further than the Southwest, where a kaleidoscope of culture is waiting to be explored.