Unveiled this past spring, a new museum in Virginia's Historic Triangle tells the story of America's fight for independence
Exhibit galleries, films and living-history experiences await groups at the American Revolution Museum at Yorktown, formerly the Yorktown Victory Center.
Utilizing hundreds of objects, from military equipment and personal effects to paintings and engravings, galleries engage visitors through specific themes. "The British Empire and America" presents the culture and economy of the original 13 colonies. Divisions between the colonies and Britain are explored in "The Changing Relationship – Britain and North America." The war from its beginning in 1775 to the Yorktown victory in 1781 is presented in "Revolution." With victory came challenges that are addressed in "The New Nation." How the struggle for independence impacted America and the world is portrayed in "The American People."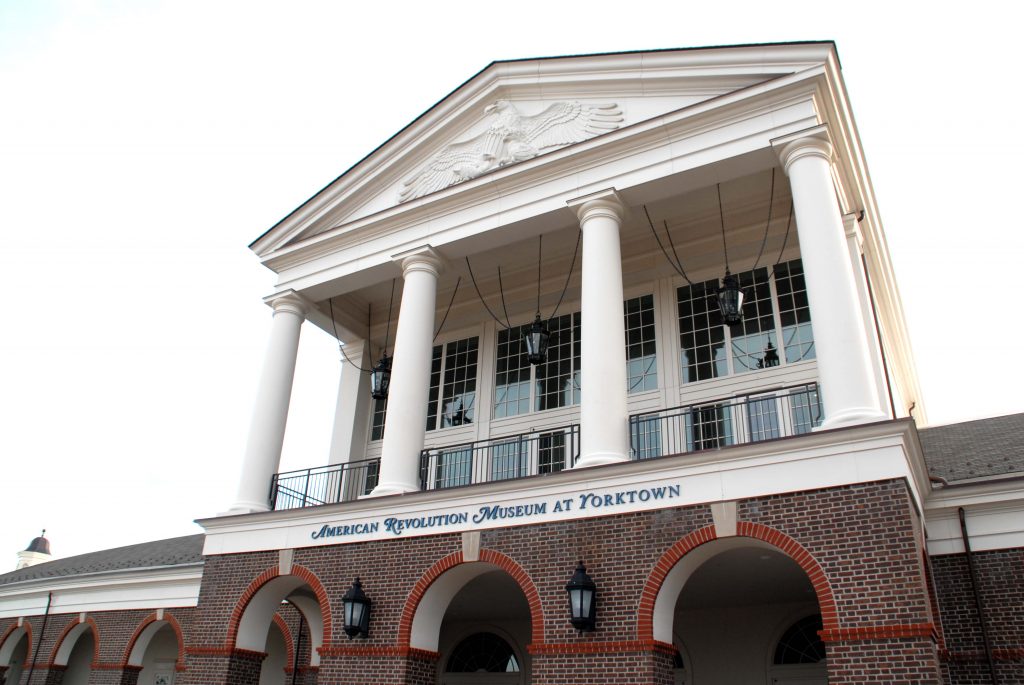 The introductory film Liberty Fever takes visitors back to the late 18th century and prepares them for the galleries and living-history experiences. A 19th-century traveler who went around the new country gathering tales of the American Revolution tells the story. An experiential involvement, "The Siege of Yorktown," transports visitors to 1781 and the Yorktown Battlefield, with wind, smoke, cannon thunder and gunfire confronting them on a 180-degree screen.
The attraction's expanded re-creations of a Continental Army encampment and Revolutionary-era farm present a living history of the turbulent times. The 1st and 7th Regiments of the Continental Army are on hand with military demonstrations and re-enactments.
Find more great articles like this in the Virginia Tour Guide.
Fife and drum sounds and other music from colonial times are featured throughout the day, including afternoon performances at the Artillery Amphitheatre.
The farm area portrays an 18th-century Virginia coastal region farm growing corn and tobacco. Vegetables and herbs are planted year-round, and there's always visitor help needed in the gardens. Throughout the outdoor complex are ongoing demonstrations by artisans displaying their craftsmanship.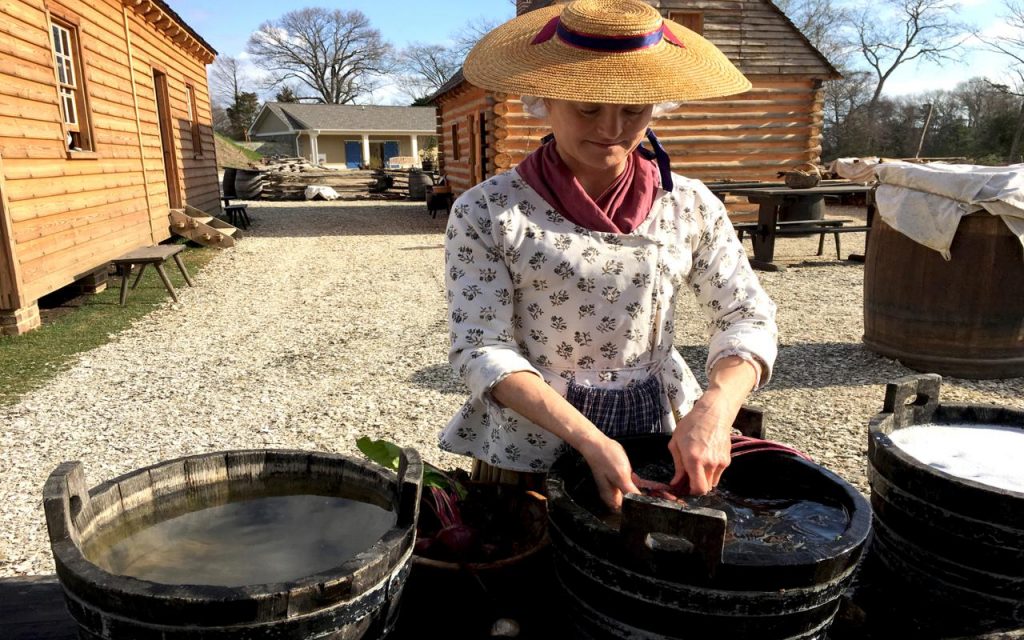 Jamestown-Yorktown Foundation Guided Tours
A Jamestown-Yorktown Foundation trained guide or educator can give your group an interactive and hands-on experience at the museum. There are programs created specifically for adult groups with experiences geared to their interests. Student programs are correlated to Virginia Standards of Learning,
National Standards for History, National Curriculum Standards for Social Studies and Common Core. STEM objectives have been incorporated where appropriate.
For groups of 15 or more, there are more than 10 tours available, each requiring advance reservations. From the basic one-hour "Sampler Tour" and 2.5-hour "Colonial Life" tour to "Dig Deeper: Yorktown under Siege" and "Dig Deeper: Crack the Code Spycraft," there's an experience for every group.
For more information on group programs at the new American Revolution Museum at Yorktown, visit online at historyisfun.org/learn/groups/yorktown-group-tours, or call 888-868-7593.