Whether your travelers seek an ethnic gastronomical experience or a laidback atmosphere with a view, Columbus eateries are sure to suit their tastes.
A trip to Columbus, Ohio wouldn't be complete without dining at some of its local restaurants and breweries. Columbus is a vibrant, emergent city whose eclectic collection of eateries proves to be an essential part of the overall visitor experience. With authentic dining options, family-owned breweries and several locations showcasing the beauty of Columbus' riverfront scenery, it will be hard to choose just one of these top eight restaurants in Columbus.
Schmidt's Sausage Haus and Restaurant
Featured on the popular television series Man v. Food, Schmidt's Sausage Haus and Restaurant offers a variety of German food, including the German Autobahn buffet, sauerkraut-bratwurst balls, signature sausage platters and jumbo cream puffs. Voted the "Official Food of Columbus" by the Columbus Dispatch, the restaurant's famous Bahama Mama sandwich is a must-have dish, where guests can choose between a grilled original or mild link served on a toasted New England split-top bun.
The Boat House at Confluence Park
Where two rivers meet, The Boat House at Confluence Park is exclusively situated on the banks of the Olentangy and Scioto, with inimitable views of the waterfront and downtown Columbus. Guests can gaze upon boaters, kayakers and even the Ohio State University crew team, all while being catered by a down-to-earth and friendly staff. With banquet rooms for large events, an extensive outdoor patio and live entertainment every weekend during the summer, the restaurant's vivacious atmosphere won't disappoint.
The Kitchen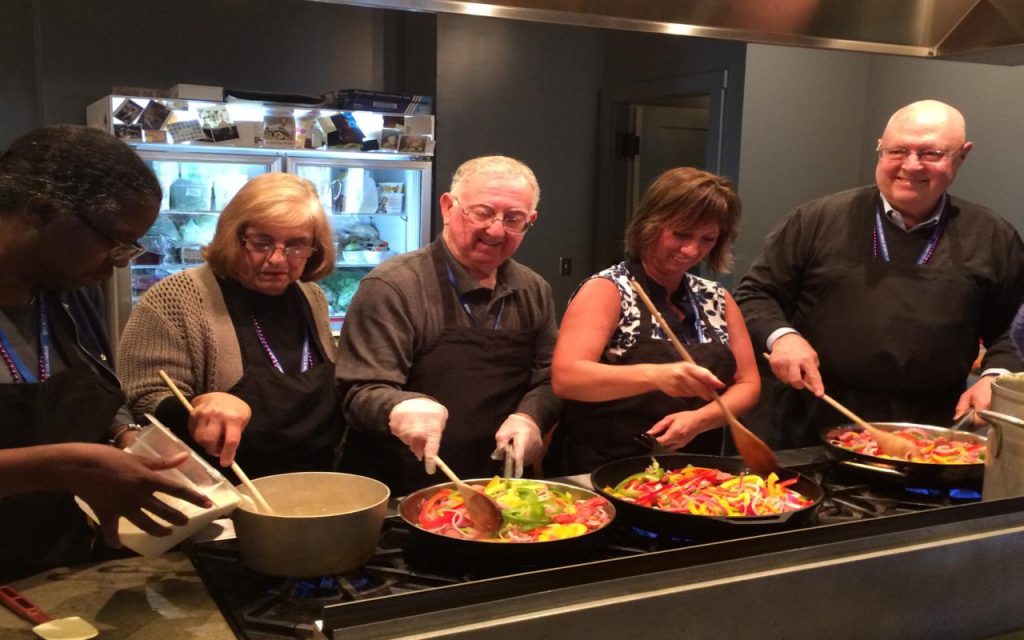 A participatory dining experience that blurs lines between patron and chef, the Kitchen focuses on dining events where chefs guide guests through every step of creating their meal. Participatory dining events can last up to three- and-a-half hours, and the restaurant encourages guests to wear comfortable shoes. Popular for weddings, rehearsal dinners and corporate functions, the Kitchen also hosts whimsical themed nights and Taco Tuesdays.
5th Avenue Fresh
Meeting the needs of busy people by providing time-saving, wholesome solutions for everyday meals, 5th Avenue Fresh is built upon a foundation of made-from-scratch methods and personalized menus to suit customers' preferences. 5th Avenue Fresh offers two distinct services: personal chef service and intimate catering. Both services focus on executing all menu planning, shopping, preparation and fresh-packed delivery. Dishes include chicken, bleu cheese-and-berry salad, halibut with mango salsa and plantain chips, and deep-dish lasagna with meat.
Hubbard Grille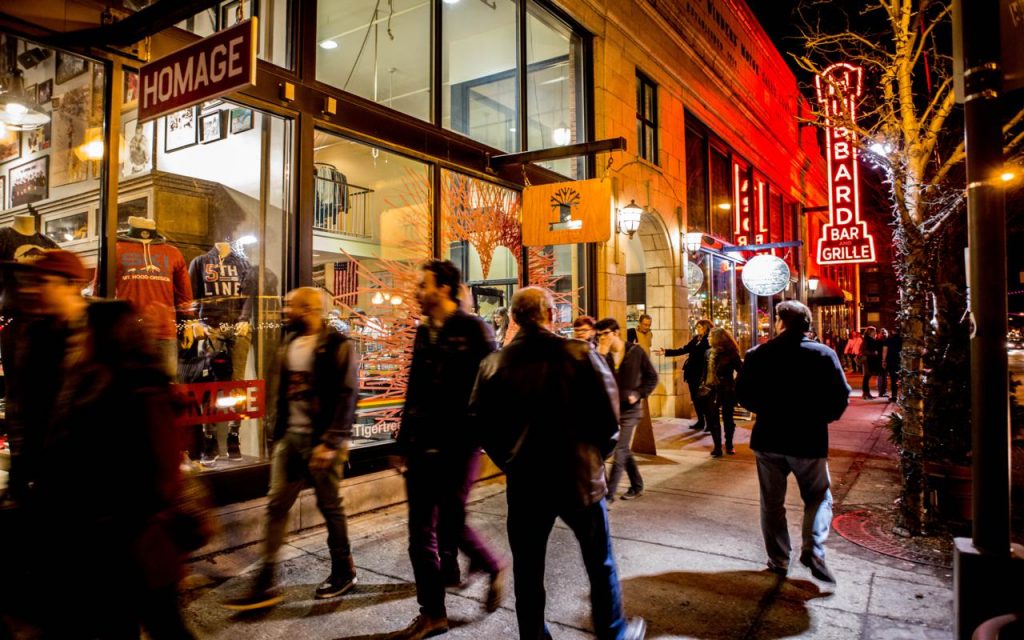 Serving modern American cuisine in the heart of the hip Short North Arts District, Hubbard Grille offers casual dining and a social environment with seasonal and chef-driven dishes. Guests can enjoy brunch from 11 a.m. to 4 p.m., vegetarian and gluten-free options, and a happy hour that lasts all night long. Signature dishes include jalapeño corn bread, Korean barbecued lamb chops and chimichurri hanger steak. Hubbard Grille has an extensive beer and cocktail menu.
---
---
Mozart's
A restaurant, bakery and piano café, Mozart's provides guests the rich flavors and ambiance of classic Austrian cafes, featuring decadent pastries, savory entrees and live classical music. European-trained chefs offer guests a full breakfast, lunch and dinner menu and afternoon tea service. Providing catering and private events, Mozart's signature dishes include beef stroganoff, chicken paprikash, wiener schnitzel and ratatouille. Catering for private events is available.
M at Miranova
With a scenic outdoor terrace overlooking the Scioto riverfront, an incandescent bar and American cuisine influenced by the flavors of Europe and the Pacific Rim, M at Miranova provides guests with a multifaceted gastronomical experience. Honored with the ACF Award of Excellence, M at Miranova offers dinner, dessert, gluten-free, happy hour, wine and cocktail menus. In addition to signature dishes like veal mignon and sea scallops, there is an extensive sushi menu.
Wolf's Ridge Brewing
A family-owned and -operated craft brewery and restaurant, Wolf's Ridge Brewing combines the passion for craft beer and fine food. With a casual, comfortable dining environment, Wolf's Ridge Brewing offers American cuisine with a promise of fresh and seasonal ingredients. Dishes include foie gras, duck breast, Faroe Islands salmon and stout-braised pork shank. With award-winning beer produced by a talented and creative brewery team, WRB allows guests to tour the brewery and taproom every Saturday at noon.