Turn groups loose at a Southern seafood festival and they'll discover a mainstay of the coastal culinary scene. Delightful food, great music and old-fashioned fun are the perfect recipe for a special experience.
From the Chesapeake Bay to the Atlantic Ocean to the Gulf of Mexico, Southern coastal states are blessed with a rich bounty of fresh seafood. Throughout the region, that abundance is celebrated at seafood festivals honoring watermen who apply their trade and the chefs who create their magic. From Virginia to Louisiana, here are eight festivals you can build an itinerary around.
1. River Street Seafood Fest
May 6-7, 2016 Savannah, Georgia
Just when you thought the good seafood festivals only came in the fall, the Savannah Waterfront Association saves the day. The spring Seafood Fest is one of River Street's longest-running events and a favorite of locals and culinary groups. The setting is distinctive with the broad Savannah River and historic buildings that were once cotton warehouses as the backdrop.
You'll find plenty of great seafood options on the menu and fun events are always on the schedule, none more interesting than the River Street Crabtuck Derby. Hermit crabs racing are something to see and yes, there is a National Crab Racing Association to keep everything on the up and up. Local and regional bands performing from afternoon to evening keep the excitement humming. Learn more at riverstreetsavannah.com/event/river-streetseafood-fest-2/
2. 81st Annual Shrimp & Petroleum Festival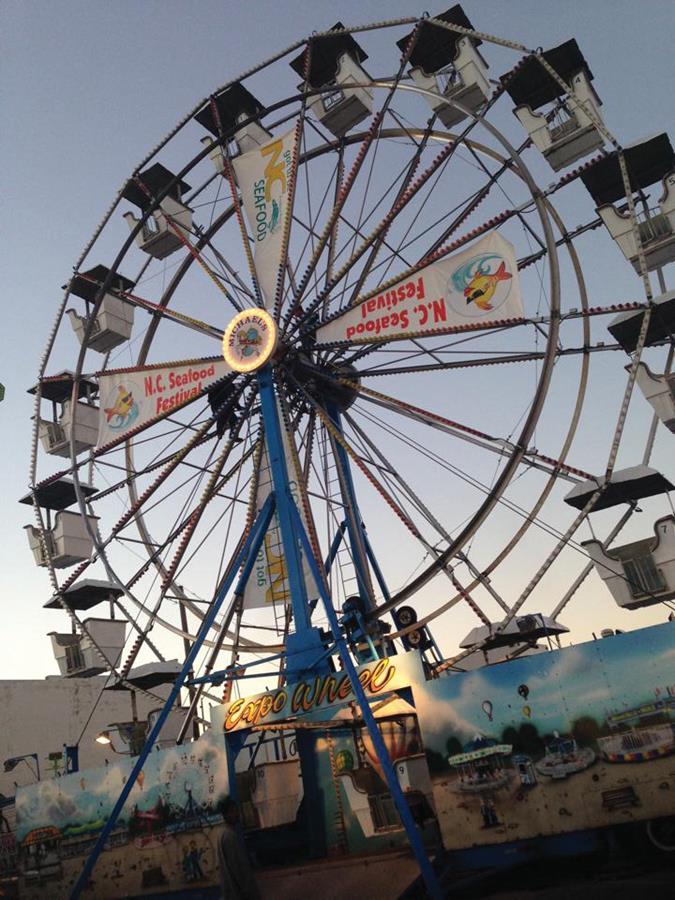 September 1-5, 2016
Morgan City, Louisiana
The granddaddy of them all, Louisiana's oldest chartered festival celebrates years of tradition for five days around every Labor Day weekend. The festival's unusual name emphasizes the importance of both the seafood and petroleum industries and how they work hand-in-hand culturally and economically. With a location less than two hours away from both New Orleans and Baton Rouge, it's easy for groups to get into the festival fun.
There's plenty to fill the days and evenings of the 100,000+ festivalgoers with more than 20 events. The Cajun Culinary Classic welcomes visitors to 25 food booths. There's music from traditional Cajun and zydeco to country and R&B. Parades on both land and water and the annual blessing of the fleet are not to be missed. A tour of an authentic offshore oil rig is possibly one of the most unique festival events in the country. For details, visit shrimpandpetroleum.org
3. 35th Annual Biloxi Seafood Festival
September 9-11, 2016
Biloxi, Mississippi
Already a popular destination, the Mississippi Gulf Coast welcomes groups with shopping, casino action, art museums, historic homes and, of course, Biloxi Shrimping tours. There probably isn't a better time to visit than the second weekend in September and the Biloxi Seafood Festival.
You know shrimp is the centerpiece when Subway creates a sub large enough that any festivalgoer that wants a piece is welcome. If you're a fan of gumbo, it might be your vote that decides the winner in the Gumbo Championship. Professional and amateur teams prepare this Southern favorite and the public votes. More than 150 vendors peddle their wares, while music is always in the background. There's a popular headliner Saturday evening. More info is online at http://biloxi.org/Events/Biloxi_Seafood_Festival.html.
4. 30th Annual North Carolina Seafood Festival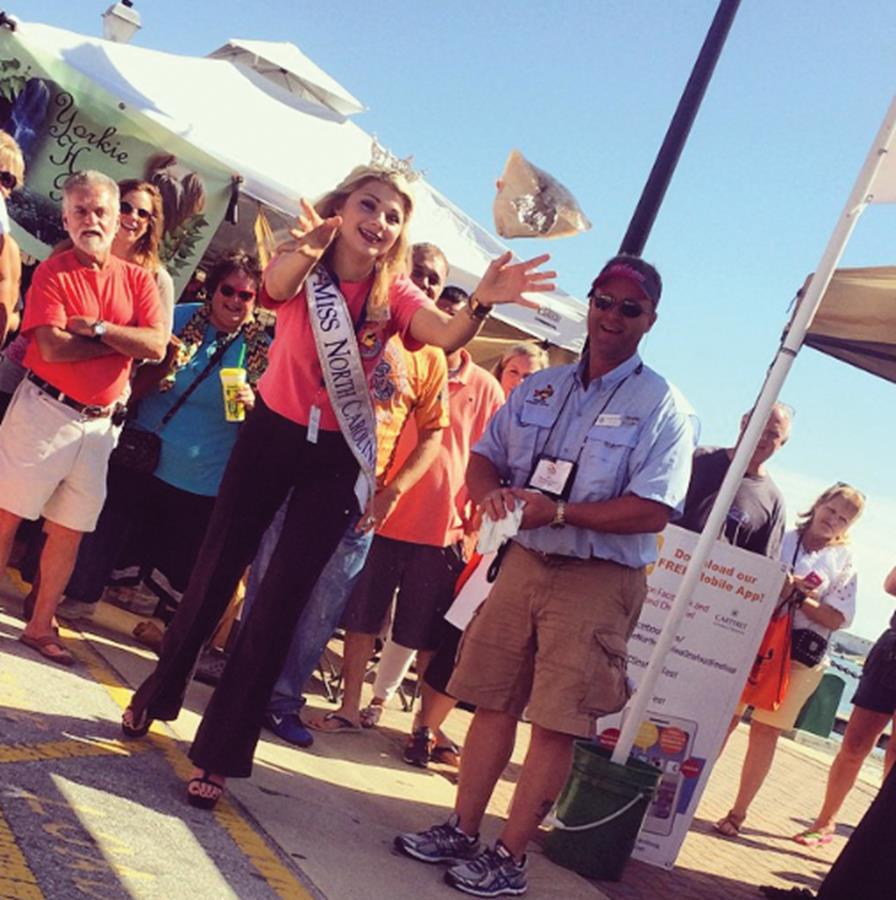 September 30-October 2, 2016
Morehead City, North Carolina
More than 200,000 festival goers cannot be wrong and neither was the American Bus Association listing the festival as a 2015 ABA Top 100 Event. Less than two hours from I-95, 90 minutes from Wilmington and convenient to North Carolina's Outer Banks, this three-day celebration of everything seafood is easy to fit into any itinerary.
There's something for everyone at the festival, but seafood is the star. More than 50 food vendors offer numerous options of fresh, local seafood. Look for the yellow NC Department of Agriculture flag of local seafood vendors. The Cooking with the Chefs tent is always a favorite event. Three stages provide an almost constant flow of live entertainment. The Sailing Regatta displays the pure beauty and grace of the sport, while the Flounder Fling is a different kind of sport. Learn more at ncseafoodfestival.org
5. 22nd Annual Beaufort Shrimp Festival
September 30 & October 1, 2016
Beaufort, South Carolina
A little more than an hour from Charleston and just 30 minutes from Hilton Head Island, Beaufort is a gem of the South Carolina coast. With its outstanding shopping opportunities, great dining and as the filming site for so many memorable movies, Beaufort is a great place to visit anytime. The Shrimp Festival offers a good way to unlock the charm of this Southern community.
The festival is free and kicks off with music on the Pavilion Stage Friday evening. There are Saturday morning arts & crafts, beverage booths, restaurants competing for the Silver Cup and shrimp-peeling contests for adults and kids. More information can be found at mainstreetbeaufort.com/beaufort-shrimp-festival.
6. 45th Annual National Shrimp Festival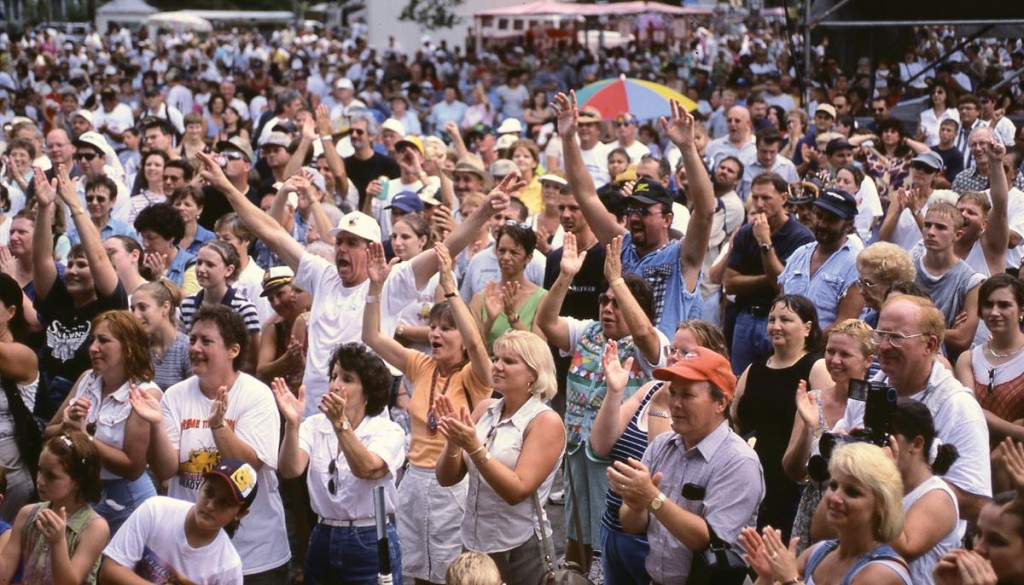 October 13-16, 2016
Gulf Shores, Alabama
More than likely just about every Southern kitchen has some Zatarain's dinners, rice mixes or spices in their cupboards. A Zatarain's festival sponsorship is no small accomplishment. Every year 250,000 visitors are drawn to Gulf Shores' wide sandy beaches the second full weekend in October. The National Shrimp Festival is a great anchor for an itinerary that explores Mobile and Gulf Shores.
Shrimp and their preparation are the stars of the festival. Months before the festival kicks off, the Annual Shrimp Festival Restaurant Challenge takes place. An official qualifying event for the World Food Championships, the event attracts the area's best chefs. A popular event unique to the Shrimp Festival is Singing for Scholarships, which features talented students from Baldwin County high schools. If your festival is at the beach, it just makes sense to have a Sand Sculpture Contest with categories for kids, adults and families. Begin planning at myshrimpfest.com.
7. 36th Annual Poquoson Seafood Festival
October 21-23, 2016
Poquoson, Virginia
With a state that has the Virginia Oyster Trail you can anticipate experiencing the seven regional oyster flavors, the waterman culture of the Chesapeake Bay and festivals that pay tribute to both. Ideally located on a beautiful coastline and just minutes from I-64, Poquoson is convenient to the entire region from Virginia Beach and Norfolk to Hampton, Newport News and the Historic Triangle of Williamsburg/Jamestown/Yorktown.
Where else would you start your visit than the Farm Fresh Seafood Pavilion? From oysters and blue crabs to shrimp and rockfish, you'll find plenty of fresh seafood to enjoy. Join more than 155 artisans for the Poquoson Art League Arts & Crafts Show, one of the largest juried shows in Virginia. Before filling your shopping bag, enjoy a variety of entertainment genres on two stages throughout the weekend. Start planning at poquosonseafoodfestival.com.
8. 53rd Annual Florida Seafood Festival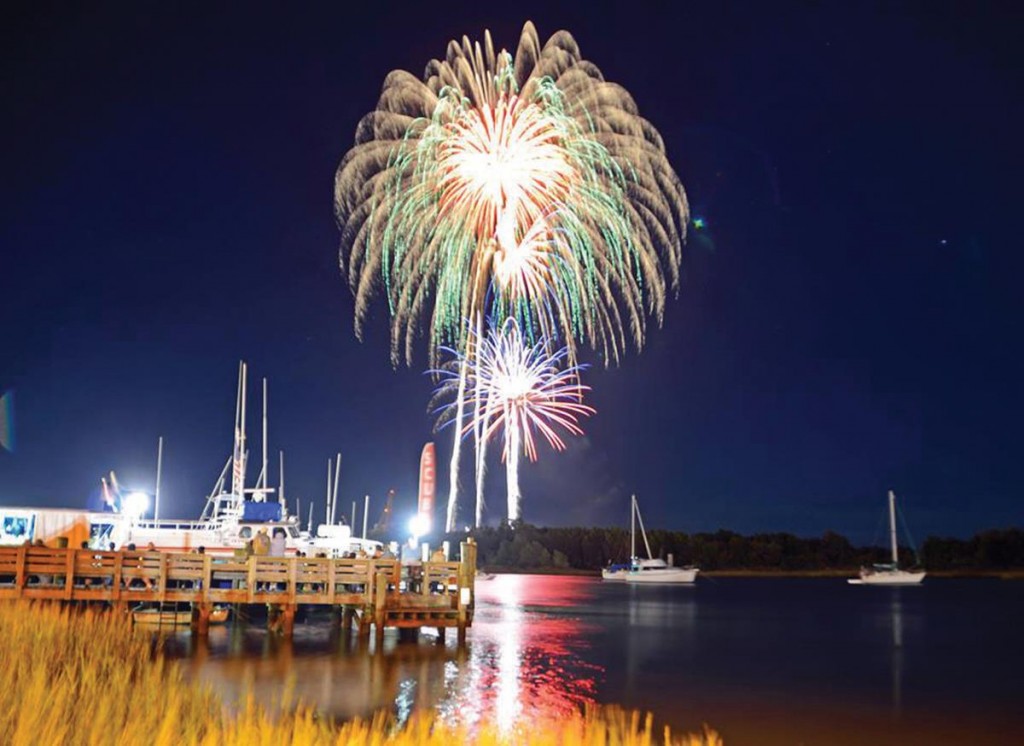 November 5-6, 2016
Apalachicola, Florida
Always the first weekend in November, this festival has some cred. In 1963 the Florida legislature deemed it the longest-running maritime event (no small accomplishment in a state surrounded by water on three sides) and from that point on to be known as the Florida Seafood Festival Florida's Oldest Maritime Event. Just as important, Fodors Travel Magazine listed it as one of "America's 15 Best Small Town Festivals." That small-town charm is what draws tens of thousands of visitors each November.
Easy to include on any Florida Panhandle itinerary, Apalachicola is convenient to Panama City and Tallahassee. Celebrating the area's seafood heritage, the festival includes hands-on maritime exhibits, an oyster eating and -shucking contest and the Front Row, a seafood lover's paradise. Add the Festival Parade complete with King Retyso and Miss Florida Seafood, a carnival and musical entertainment throughout the two days, and groups will discover that some really good things often come in small packages. Start planning at floridaseafoodfestival.com.