Tap into your taste-testing skills and learn about interesting history and brewing techniques at these Milwaukee breweries.
With a nickname like Brew City, there's no doubt that Milwaukee, Wisconsin is a must-do for any beer connoisseur. Apart from its brewing traditions, Milwaukee attracts millions of visitors a year with its endless outdoor activities and beautiful setting on Lake Michigan. It offers more than 130 miles of bike trails, 150 state and county parks, and 15 golf courses. Milwaukee also has over 150 downtown restaurants, 17 historical museums and 25 theaters, and is home to festivals like Summerfest, one of the nation's top music events.
7 Quintessential Milwaukee Breweries
Lakefront Brewery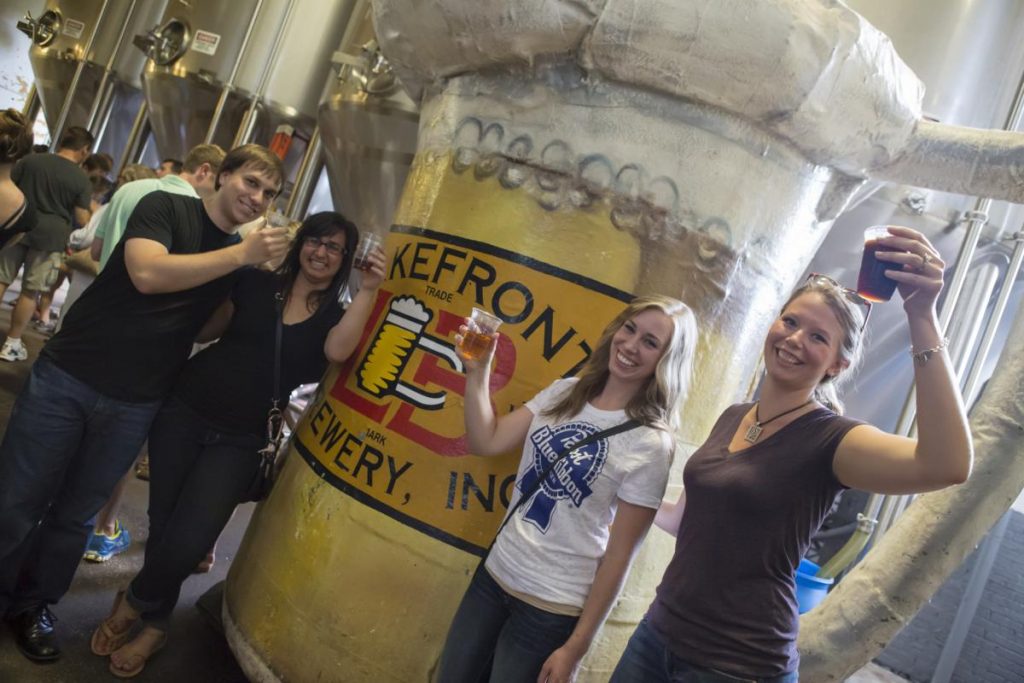 Celebrating 30 years of "blood, sweat and beers," Lakefront Brewery has a colorful history that includes partnerships with local taverns, unique tours and family-style dining options. What started out as a friendly sibling rivalry between Russ and Jim Klisch to see who could make the better beer blossomed into a mutual interest in home brewing and the resulting birth of Lakefront Brewery in 1987. As the first in the nation to become a certified organic brewery and to receive federal approval to brew a gluten-free beer, Lakefront Brewery offers daily tours for groups up to 60 people. Tour members receive a souvenir pint glass and six, four-ounce pours of beer.
MobCraft Brewery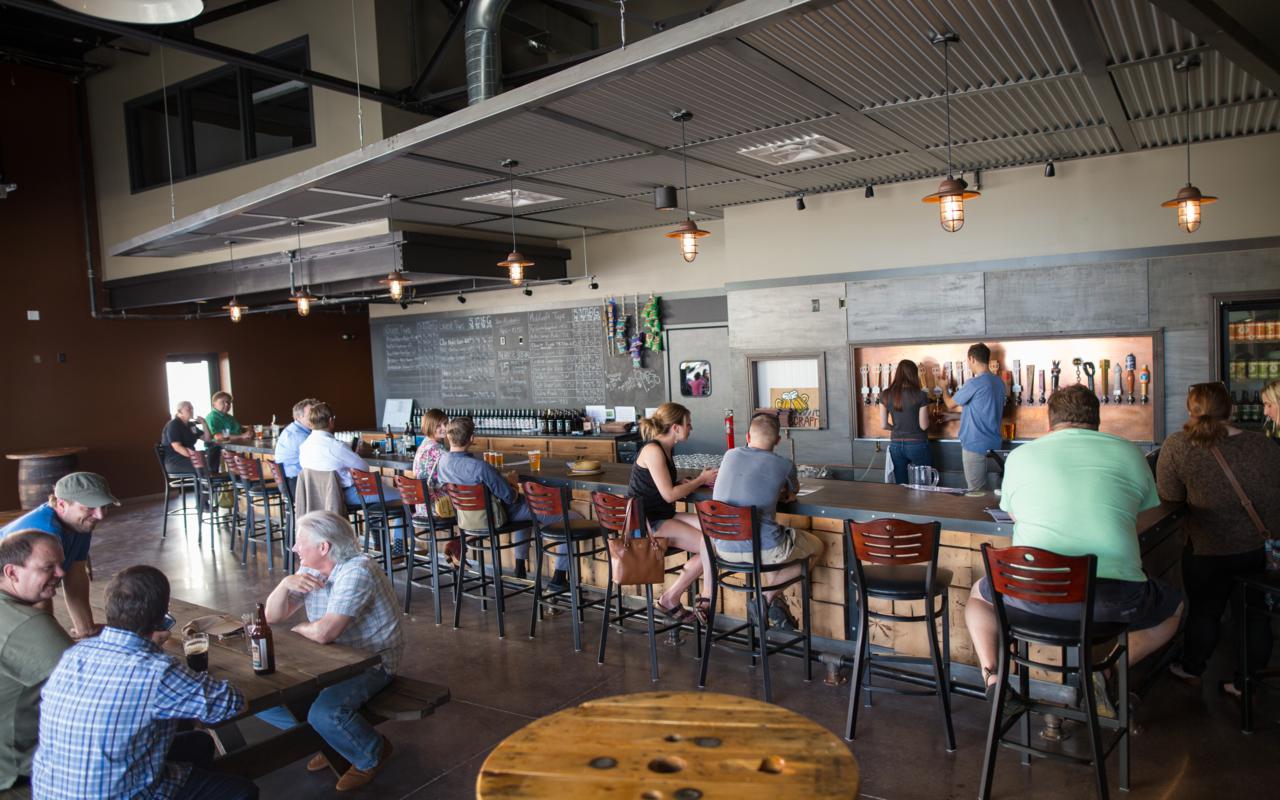 Bringing something different to the table, MobCraft Brewery has become the world's first completely crowd-sourced brewery. Established in 2012, MobCraft Brewery produces small-batch custom craft beers based on user-submitted recipes. On site, groups can enjoy indoor and outdoor seating, ping pong, foosball, Magna Tag, beer from 25 taps, tasting flights and food carts. The brewery has free beer giveaways during every Green Bay Packers game! On Fridays and Saturdays, groups have the opportunity to experience a 45-minute, MobCraft brewery tour to learn about its history, brewing techniques, unique crowd sourced model and the Wild and Sour Program, all while indulging in two complimentary pints of MobCraft beer.
---
Urban Harvest Brewing Company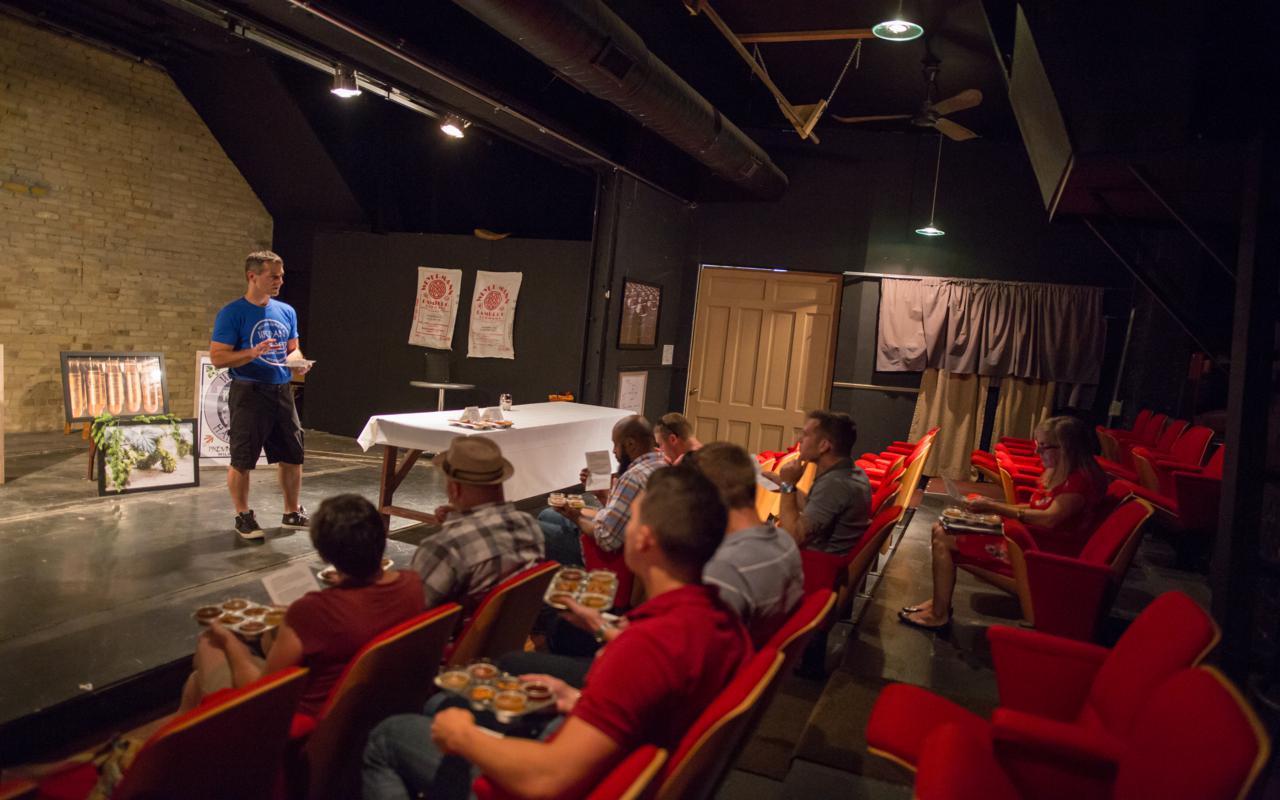 A fresh face to Brew City, Urban Harvest Brewing Company is Milwaukee's new on-site brewery and taproom. Dedicated to creating an in-house selection served at its freshest and as close to the source as possible, Urban Harvest offers a diverse selection of brews, including unique special-release and seasonal beers throughout the year. On the first and third Saturday of each month, the brewery provides tasting tours of seasonal and limited-release beers, along with a few surprises incorporated into each tasting. Private tastings can be reserved for groups up to 50 people and include five to 10 samples with brief descriptions of each, along with a short talk detailing the history of Urban Harvest Brewing.
Good City Brewing Company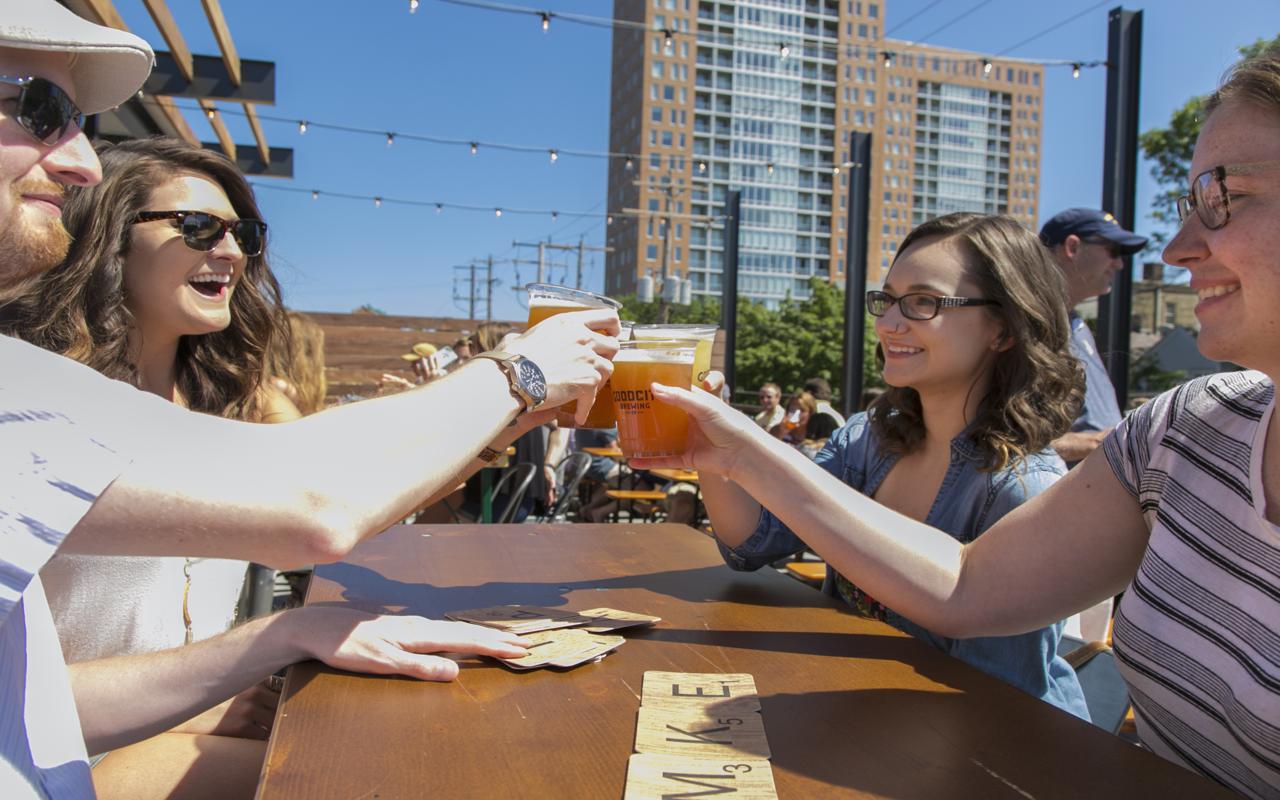 Lasting friendships, a love of great beer, taking risks and a commitment to seeking the good in Milwaukee is what caused Good City Brewing Company to be born. Dedicated to brewing beer that inspires others to appreciate and participate in Milwaukee's resurgence, Good City invites groups to embark on a one-of-a-kind brewing experience. Located in the heart of Milwaukee's vibrant East Side, the brewery's taproom features two private-event spaces. For small groups, the Good City Draft Room features a PA sound system, video projector, a view of the brew house; it seats up to 35 and standing room for 15 more. For larger groups, Good City Hall features a private bar, kitchen, executive chef, event director and seating for up to 150.
Black Husky Brewing Company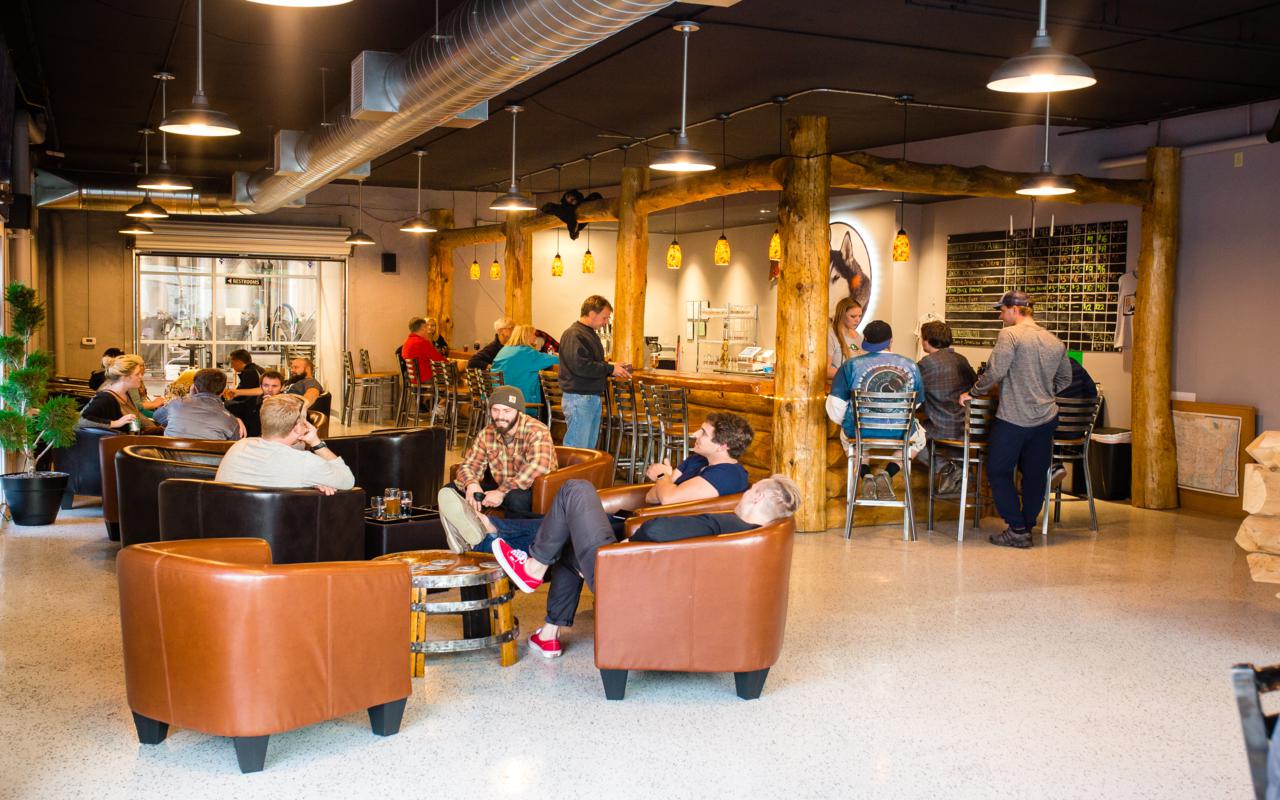 What started in a small log cabin in the woods in the rural town of Pembine in 2010 has grown to become one of Milwaukee's finest breweries. Named after their beloved husky, Black Husky Brewing Company co-founders Tim and Toni Eichinger associate each of their beers with the dogs from their son's sled dog kennel, representing the loyalty and companionship that defined each of them. A comical experience, the Black Husky Tour has jokingly been rated the "Worst Tour in Milwaukee" and is sure to provide groups with a laugh or two.
Brenner Brewing Company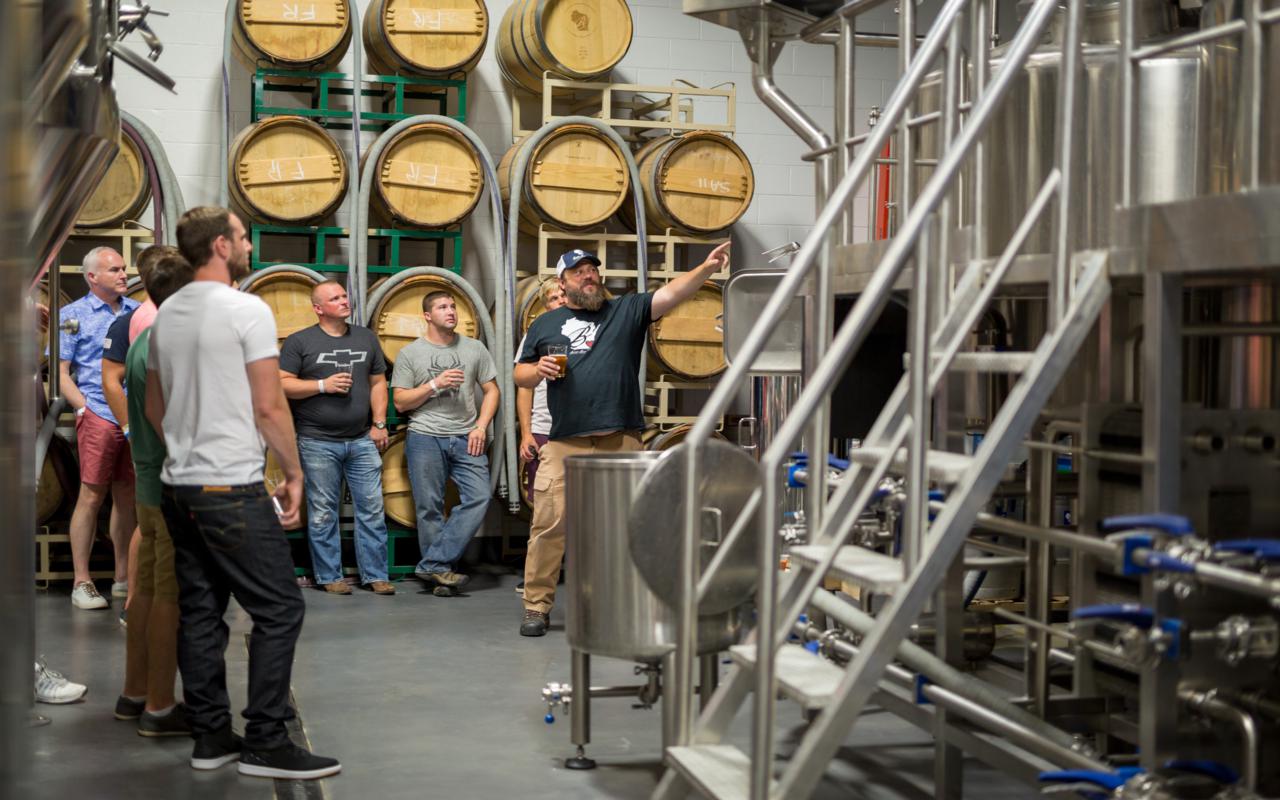 With a lifelong devotion to Milwaukee's art community, Mike Brenner combines this passion with crafting beer and invites groups to partake in a brewery tour featuring a local artist and a soundtrack with local bands. Groups are encouraged to visit Brenner Brewing Company for a behind-the-scenes tour—often given by the founder himself—to hang out in the tasting room, sample beers and have lunch delivered by a nearby restaurant.
Milwaukee Brewing Company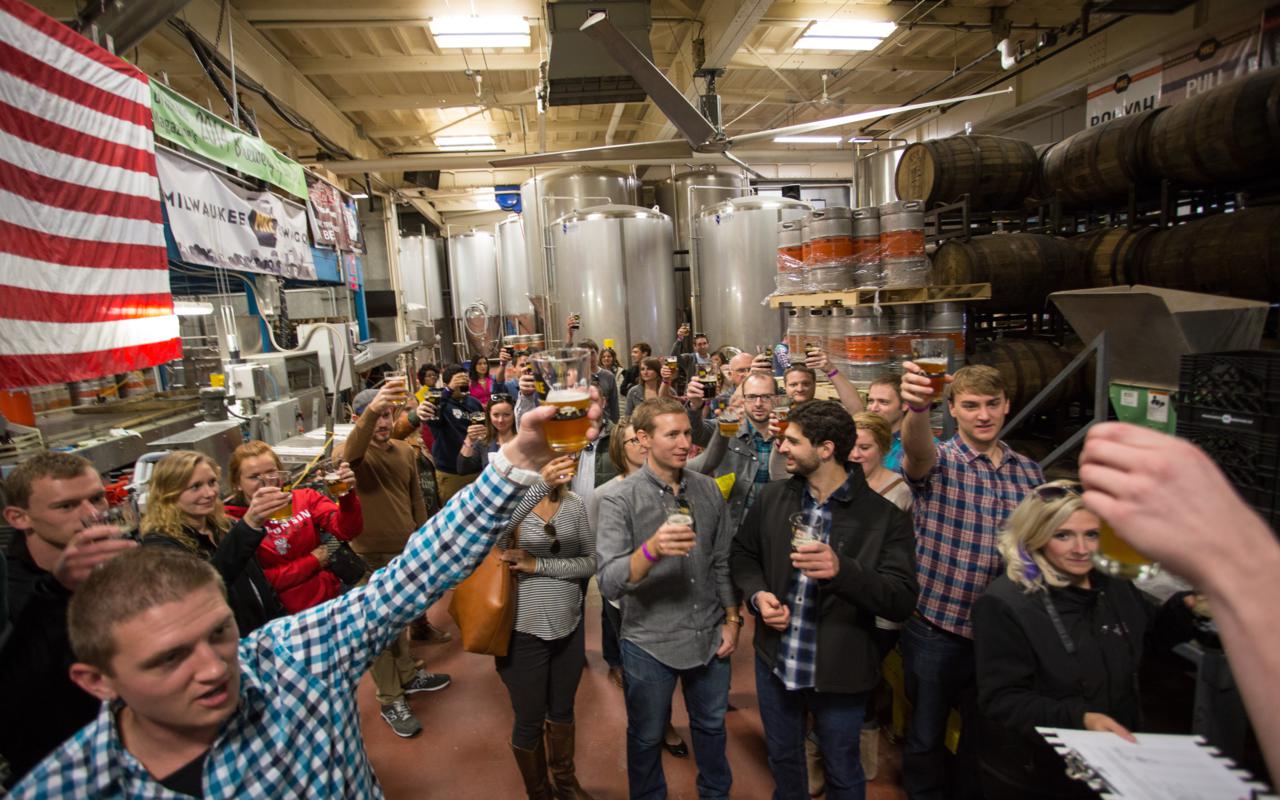 Founded on principles of crafting and creating beers using the best local ingredients and suppliers in a sustainable, creative and innovative environment, Milwaukee Brewing Company has been producing a rotation of year-round ales and over 300 unique seasonal flavors for over a decade. The 2nd Street Brewery Tour allows groups to see these principles put into action; it includes samples of year-round staple flavors, current seasonal offerings and usually a special tasting from the ABV series of the brewery scoundrel's stash. Groups will have the opportunity to taste ingredients and learn about systems that support the brewery's sustainability values. The brewery also offers a Saturday 5 p.m. Open House Tour for the chance to sample flavors, ask questions, socialize and see the brewery on "mini-tours."