Canada offers prime off-piste skiing for the adrenaline junkies with an off-the-beaten-path mentality.
Off-piste skiing can be the ultimate thrill for expert skiers and snowboarders, and Canada sets the stage for that thrill with amazing mountains with fantastic powder that's ripe for shredding. Here are some areas you should definitely consider on a ski trip to Canada.
Whistler Blackcomb – Whistler, BC
This varied mountain offers terrain for all levels, but stray away from the trail map and you'll find some astounding backcountry skiing. Some of the best off-piste terrain is worth the hike once you reach steep drops, wide open bowls and beautiful meadows that are a freestyler's dream.
With 80 percent of the world's heli-skiing being in British Columbia, it just goes to show how ideal this area is for backcountry terrain. If you want to experience this mountain and more of British Columbia, a heli-ski tour is the perfect way to do so.
Red Mountain – Rossland, BC
Red Mountain is another British Colombia resort that hasn't been spoilt by overdevelopment, leaving plenty of trails for advanced skiers and, when you step off the marked trail, even more exciting and challenging terrain.
The resort offers backcountry tours; if you want to discover the best places to go and how to do it safely, this is a great place to start. There's a lot of lift-assisted backcountry to explore, so make sure to keep an eye on the signs around the lifts, as these will give you important safety information and tips on the best places to ski.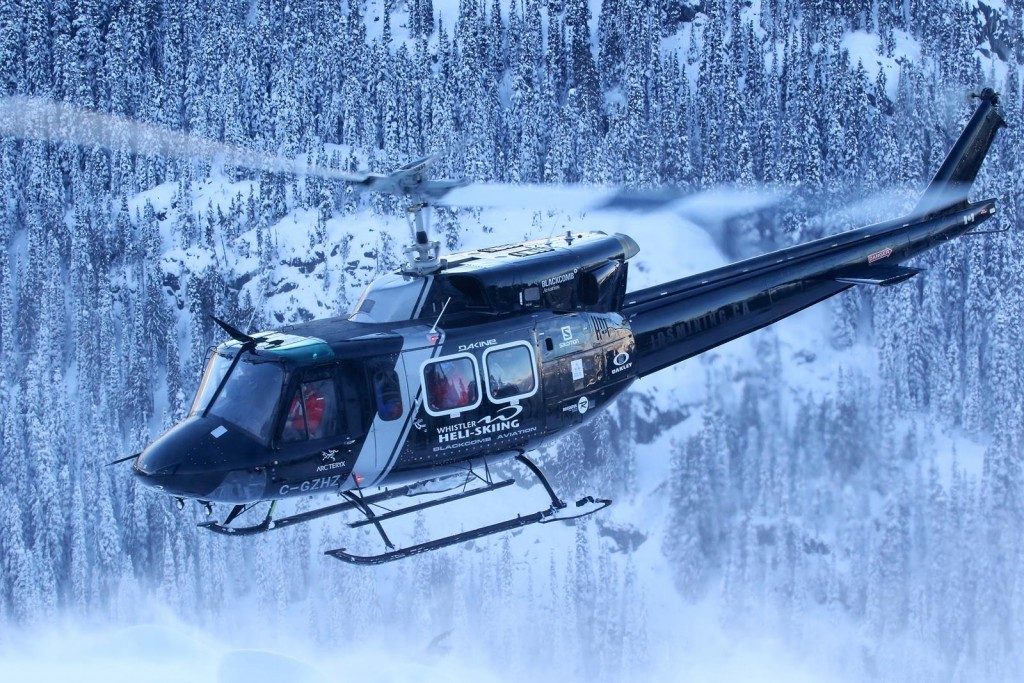 Chic Chocs – Gaspé Pennisula, QC
This once-hidden gem is slowly gaining popularity with off-piste skiers. There are 25 peaks reaching higher than 1,000 meters, and most of these boast amazing plateaus at their summits. The views are spectacular, making this mountain range one of the best places to quench your thirst for some backcountry action.
If you're looking for somewhere quiet in this area, Murdochville is a great place to go as only locals really know about this old copper mine. There's not much around here, but there's a t-bar lift that serves the area, and it's open on weekends. Get an early start if you can because the locals tend to hit the mountain around 9 a.m.
Gros Morne National Park – Gros Morne, NL
Backcountry skiing doesn't have to be limited to the West. Newfoundland's Gros Morne National Park has unbeatable terrain that's also very remote, so you're not likely to bump into many other skiers.
These peaks share similar table-top characteristics with the Chic Choc Mountains. These wide-open plateaus offer a huge amount of fun and variety when it comes to your off-piste skiing. There are a lot of challenging routes here, so make sure you are ready for the test!
White Pass – Chilkoot Pass area, YT
If untouched beauty is what you're looking for, this area between the interior continental Yukon Plateau and the Alaskan Pacific Coast checks all the boxes. Using the roads, you can access up to 1,000 meters of elevation, but most peaks reach around 2,000 meters. That might not sound like much, but the glacier comes down to a low elevation—you really do have thousands of meters to ski on.
The best place to start is Summit Creek Hill as it's a good way to ease yourself into backcountry skiing; it's really accessible, too.
If you're more daring, head to Mount Log Cabin (sometimes called Shallow Peak). The snow is best above the tree line, but you can get some good skiing in between the trees as well.
Banff National Park – Banff, AB
There are so many backcountry routes in Banff National Park that make it a great area for a greater challenge. Because this is such a popular resort, you have a plethora of choices when it comes to tours. You can easily reach the summit of a mountain before heading down through open terrain and then down into a tree-lined valley.
A final word: off-piste skiing can be dangerous, so you should always go prepared. Doing this safely requires a lot of experience and knowledge; if you don't yet have the appropriate prerequisites, then perhaps consider a tour with an experienced guide.
You are always responsible for your own safety when skiing away from a resort; it's a good idea to keep an eye on weather forecasts and avalanche reports. You should always take the necessary equipment and precautions before you head out onto the mountain. Have fun and be safe—yes, it is possible to do both!