It all began with our nation's first national park, Yellowstone. Now other popular parks, including the Grand Canyon, Great Smoky Mountains and Yosemite, have been front and center in 2016.
More than just a birthday, the National Park Service Centennial celebrates the achievements of the past 100 years and looks towards the future as the centennial kicks off a second century of stewardship. The goal is for every American to embrace, explore, learn, be inspired or simply have fun in our nation's national parks. Featured here are some of the lesser-known (and uncrowded) gems in the West that deserve to be on your radar.
Crater Lake National Park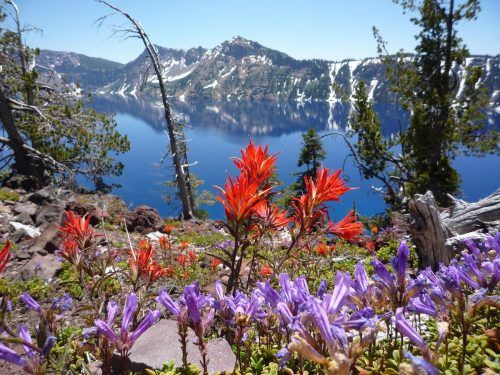 Oregon
Crater Lake is described as "Deep Water in a Sleeping Volcano." The lake was formed over 7,500 years ago when a violent eruption caused the collapse of a towering volcano Crater Lake National Park protects the deepest and one of the most pristine lakes in the country. A drive completely around the lake is suggested. While the West Rim Drive boasts outstanding views and a quicker route through the park, the East Rim Drive is just as spectacular and much more varied. The closest airport is in Medford, Oregon and Amtrak provides service to Klamath Falls, which is 60 miles away.
Big Bend National Park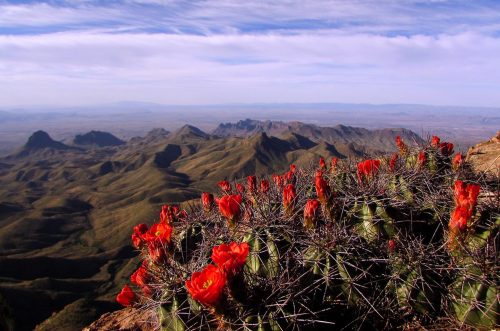 Texas
West Texas is home to Big Bend National Park, which is visited by an average of 300,000 visitors each year. Scenic vistas, diverse wildlife, historic sites and border culture draw groups to this vast, wild and isolated park. The Rio Grande River serves as the border between Texas and Mexico, cutting through the ancient limestone to carve temple-like canyons. Big Bend is a birder's paradise with April and May being peak months. A driving tour through the park can take hours, if not days. Panther Junction Visitor Center, located at the park headquarters, is the best place to begin your visit.
Lassen Volcanic National Park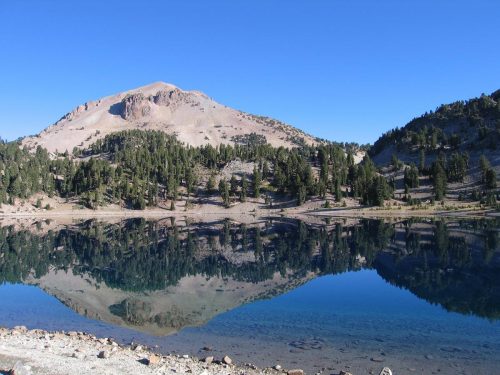 California
Located in northeastern California, Lassen Volcanic National Park is home to steaming fumaroles, thumping mud pots, boiling pools, meadows full of wildflowers, clear mountain lakes and numerous active volcanoes. Hot water continues to shape the land and further eruptions are anticipated from the Lassen volcanic center. There are five separate entrances and a main road that runs north-south through the park. Many park roads are closed to vehicles part of the year due to snow.
Great Basin National Park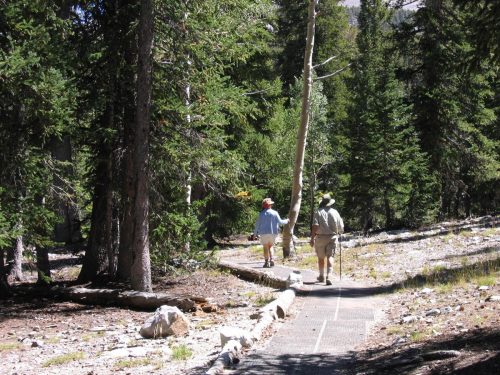 Nevada
Diverse best describes Great Basin National Park in central Nevada. Here you can explore the solitude of the desert, the beauty of the alpine peaks, the wonder of the underground caves and some of the darkest skies and best visibility of the Milky Way in the continental United States. Great Basin is probably best known for its 4,000-year-old bristlecone pine tress that grow on rocky glacial moraines or for Lehman Caves. To see the bristlecone, take the scenic drive up Wheeler Peak and hike out to the groves. Lehman Caves is a beautiful marble cave full of stalactites, stalagmites, helictites, flowstone, popcorn and over 300 rare shield formations.
Great Sand Dunes National Park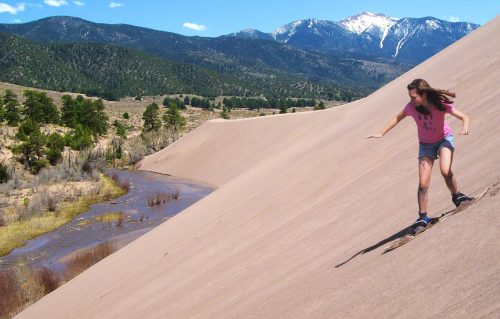 Colorado
Most groups travel to Colorado to see the Rockies and ride the trains, so Great Sand Dunes is always a fun and unexpected surprise. Located just 35 miles northeast of Alamosa, New Mexico, the tallest dunes in North America are surrounded by a diverse landscape of grasslands, wetlands, conifer and aspen forests, alpine lakes and tundra. Activities in the park include hiking, sand sledding, wading in Medano Creek and wildlife watching. Groups can schedule a special ranger program to enhance their park experience.
Capitol Reef National Park
Utah
Capitol Reef is located in south-central Utah in the heart of red rock country. Probably the least well-known of Utah's "Mighty Five," the park is a hidden treasure filled with cliffs, canyons, domes and bridges. Western Leisure, a tour company specializing in the national parks, always includes a picnic lunch in  Capitol Reef as they travel from Bryce to Moab. Vice President Shawn Horman explains, "Capitol Reef has one of the most beautiful picnic areas with the most magnificent giant cottonwood trees I have ever seen. It became apparent right away that this was a highlight along the route and our passengers absolutely love the experience."
By Sue Arko