Appealing to foodies, photographers and people-watchers, these beehives of activity dish up tasty tidbits of local life
It wasn't until my 12th trip to London a few years ago that I discovered Borough Market. Now one of my favorite to places to hang out and eat in the British capital—thanks to being alerted by raves from Jason Cochran in his Frommer's Easy Guide to London—this foodie paradise rates a visit my first or second day in town.
European street markets, serving up local color and quick bites, offer a true taste of the city while providing an appetizing alternative to regimented sightseeing. I enjoy wandering at will through the stalls, taking photos and trying the foods (always on the lookout for free samples). The market scene is people-watching at its best and could be the most-talked-about aspect of your group's visit. Note: Most markets are closed on Sunday.
1. Borough Market, London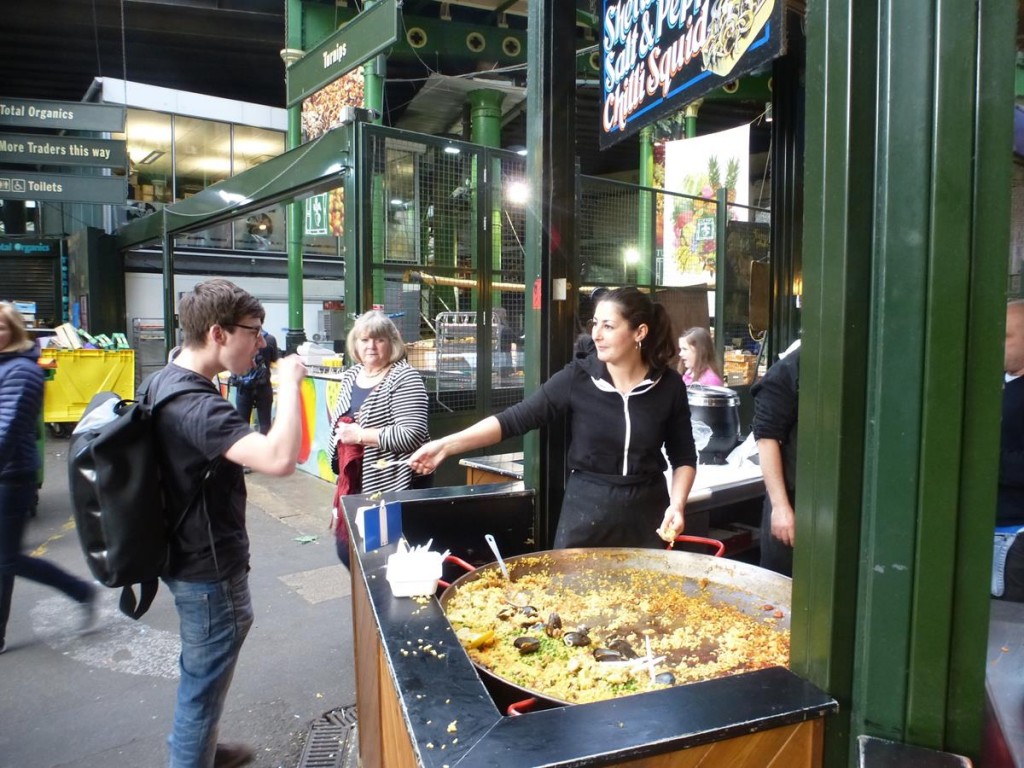 Under the viaducts and green girders of London Bridge railway station lies this showplace for the bounty from English farms. One of London's top foodie havens, it's a great place to have lunch, perhaps a pork-and-Stilton burger or salt beef sandwich at Northfield Farms Butchers. Sillfield Farm has Lancashire pork pies and more exotic meat pies like the wild boar with cranberries. Bread Ahead vendors tempt with bread pudding, gingerbread and olive-and-cheese sticks made with Red Leicester cheese and green olives. Or just graze at your leisure on free samples from purveyors of artisan cheeses, breads, honey and olive oils. One vendor gives out generous forkfuls of paella cooked up in a huge skillet. London's culinary renaissance in recent years has helped raise the profile of the city's oldest covered market, whose maze of lanes with its hodge-podge of stalls has occupied the site for more than 250 years.
Located on the South Bank of the Thames, Borough Market (busiest from Thursday to Saturday) nestles alongside Southwark Cathedral, London's oldest Gothic church, which dates to 1220. Of particular interest are a memorial to William Shakespeare and a chapel dedicated to John Harvard, founder of Harvard University. A few blocks away is the Shard, the city's most distinctive skyscraper.
boroughmarket.org.uk
2. Naschmarkt, Vienna
This collection of stalls and shops, stretching several city blocks just off Mariahilferstrasse, has a bazaar-like feel, and with its many Turkish and former Yugoslavian vendors, mirrors Vienna's melting-pot cultural mosaic. One of Europe's most colorful food and produce markets, the Naschmarkt is a Vienna institution patronized by top chefs, a spectacle for tourists who come for the sights and sounds. On the narrow main street, which has seen some sort of market since the 16th century, you can nosh and nibble on everything from strudel to sushi. There are basically three rows of stalls, one reserved for the restaurants and bars where you can sit and eat.
Small cafes on the main drag and in the side lanes offer up Turkish kebabs, Chinese food, Korean kimchi and traditional Viennese favorites like Kaiserschmarm, a dessert made of potato pancakes with stewed plum sauce. On Saturday, the busiest day, farmers come to sell their goods at the back end of the market, and there's a huge Saturday flea market full of antiques, second-hand items and pure junk. (naschmarkt-vienna.com)
3. Viktuamienmarkt, Munich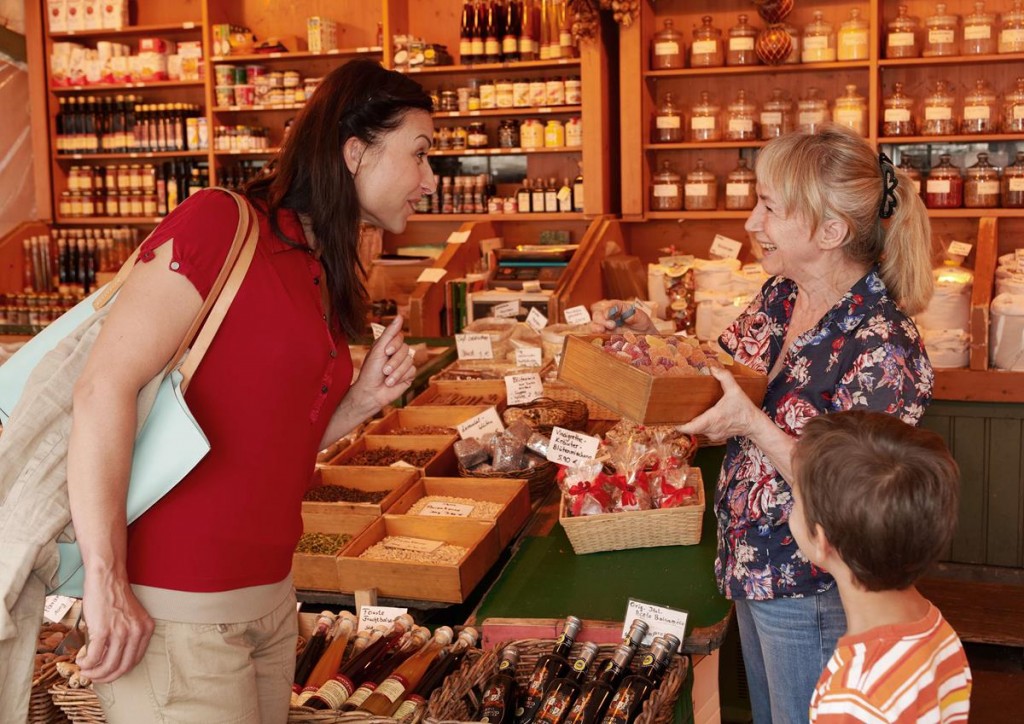 Located just south of Marienplatz, the town square famous for its Glockenspiel, the "Victuals Market" is one of Europe's great food markets and a mecca for gourmets.
Founded as a farmers' market in 1807, the Viktualienmarkt sprawls over a stone-paved pedestrian area with more than 140 tented, open-air stalls selling meats, cheeses, breads, wines, herbs, spices, flowers and fresh squeezed juices, not to mention mountains of almost every kind of fresh fruit and vegetable imaginable. Right in the middle of the market, under hundred-year-old chestnut trees, you can wash down your snacks with cold beer in the 1,000-seat beer garden; its menu lists Bavarian specialties like pork roast with sauerkraut and dumplings. Rising above the popular gathering spot is the copper-spired dome of St. Peter's Church, Munich's oldest (1180 A.D.).
4. Albert Cuyp Market, Amsterdam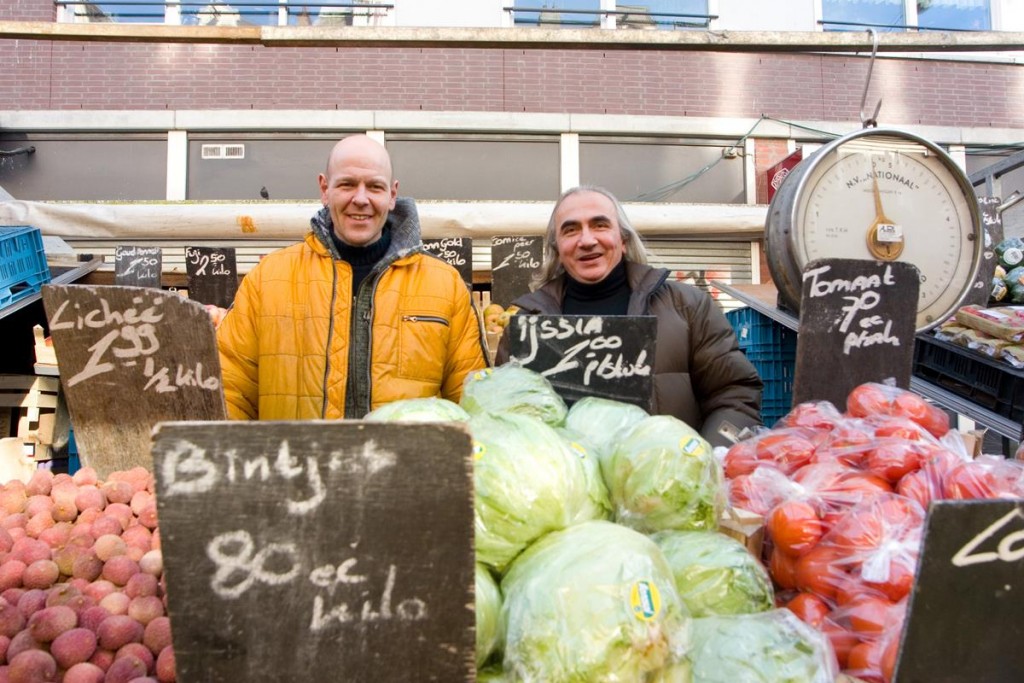 This street market, a favorite with bargain hunters, is the Netherlands' largest and busiest. Stretching along several blocks of Albert Cuypstraat, just a block south of the Heineken Experience in the lively, ethnically diverse De Pijp district, it reflects the city's multicultural character, with many of the 300 stalls operated by immigrants from Morocco, Surinam and Turkey. Tourists go to sample Dutch cheeses, enjoy raw herring with pickles and onions, get a cone of french fries (Vlaamse frites) with mayonnaise, try a Surinamese roti or indulge in a stroopwafel (caramel syrup waffle) hot off the griddle. Besides fruits and veggies, fish, crustaceans, olive oils and spices, merchants peddle cheap clothes, accessories, luggage, bike locks and smartphone covers. Holland souvenirs include clogs, Delftware and flower bulbs. Don't overlook the less-crowded shops and ethnic restaurants hidden behind the stalls.
albertcuypmarkt.amsterdam
5. Fish Market, Bergen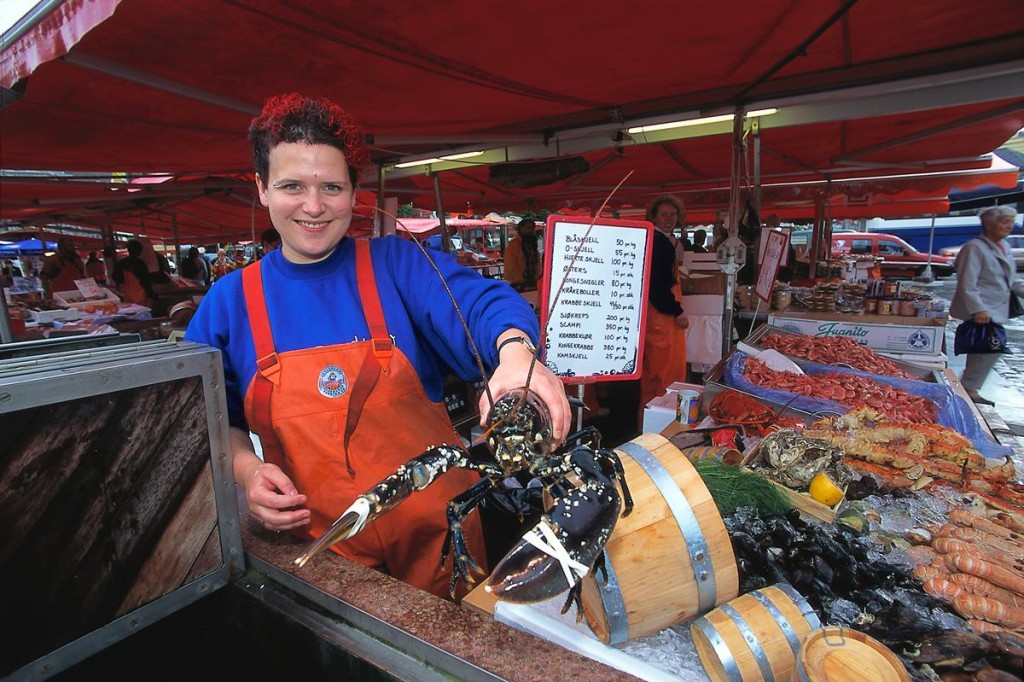 Next to the inner harbor in this beautiful Norwegian city tucked among fjords and mountains, the Fish Market makes a great place to sample the bounty of the ocean. Filled with vendors offering freshly caught food ready to eat, the market, close to the cobblestone streets of Bergen's old center, is the perfect place for lunch. You might try a smoked salmon sandwich, fish cakes, fish and chips or boiled shrimps. Other items include lobster, calamari, seafood salads and local caviar. If you like jerky, grab a bag of dried cod snacks. Keep an eye out for free samples of minke whale, smoked mackerel and moose sausage; reindeer and elk also may be available. The picturesque Fish Market also sells fruits, vegetables and souvenirs.
6. Central Market, Valencia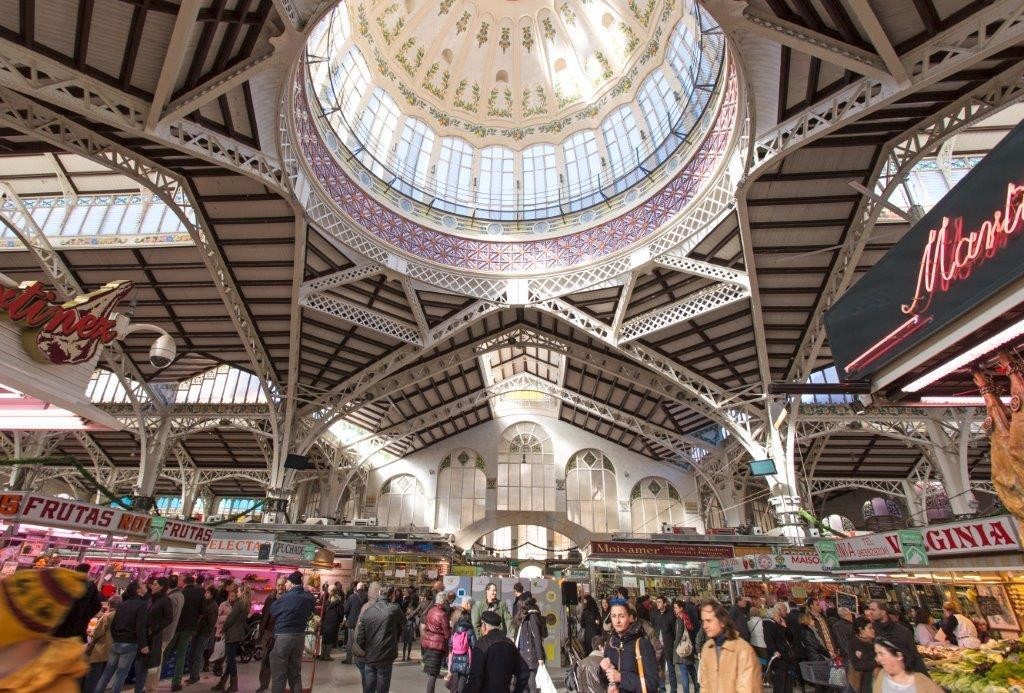 A snapshot of daily Valencian life and the perfect place to get in touch with Spanish gastronomy, Mercat Central de Valencia is an impressive building located in the Old Town, within walking distance of major attractions. With around 400 small traders in nearly 1,000 stalls, the market has sections dedicated to different types of products. Meat lovers will appreciate the cured hams and salamis that Spain is famous for; ask to sample a slice.
Find freshly squeezed juice in the fruit section, or salmon, lobster and crabs in the fish market. Outside the market are souvenir shops, plus eateries with traditional Spanish foods like tapas and paella. An outdoor market opened as the Mercado Nuevo on the site in 1839, making this one of Europe's longest-running food markets.
A spectacular piece of architecture built between 1914 and 1928, Mercat Central is noted for its ceramic-tile decoration, colorful window panels and iron-and-glass domes. Look for the green parrot weather vane perched atop one of the domes. The building blends perfectly with two other monuments on the square—La Lonja de la Seda (Silk Exchange) and Church of Los Santos Juanes. Two-hour market tours, offered in English and Spanish at 10 a.m. daily, include tastings.
mercadocentralvalencia.es