If you have decided you want to go on your own to find a motorcoach, instead of having a tour operator or bus broker find one for you, you will have to familiarize yourself with a few things. Follow these simple tips to help you on your way to chartering a great motorcoach.
1. Ask around for referrals on motorcoach companies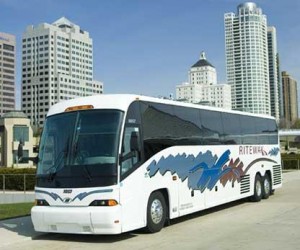 Chances are you are not alone. Talk to your contacts in the industry to sniff out which charters are better options. Nothing is more insightful than past experience, and if you don't have it, talk to those who do. Especially if the charter was either really good or really bad, those who have been there before will usually be more than happy to share their experiences.
2. Get your motorcoach quotes early
First off, you're going to want to get at least three quotes for your trip, to make sure you have a wide range to compare. This will also give you some insight into how companies work the same, and how they differ. Next, be timely with this process. Charters book quickly and may not be accessible closer to your trip's departure date.
3. Look for certification and proof of liability insurance
Just like you look for a USDA stamp of quality on your beef, you will want to look for the certified stamp from the American Bus Association (ABA). Look for a company with that logo on its webpage, to know they are following government regulations.
4. Finally, be sure to ask these questions when asking for a charter bus quote:
How long has the company been in business?
How many buses do you operate?
What's the passenger capacity of their various motorcoaches?
Are there onboard amenities (i.e. bathroom, televisions, WiFi and/or DVD player)?
Does the quote include tolls, parking, driver's tip and hotel room?
Is there a deposit and when is the final payment due?
What is their cancellation policy? If so, how far in advance do you have to cancel?
Is there a possibility of any other additional charges? If so, how is that all negotiated?
Follow these tips and you'll save a lot of headaches when chartering a motorcoach.