Alabama's contributions to space, sports and music are an important part of America's story
What makes July 20, 1969 an important date in world history? What are the origins of the certified gold record Take a Letter Maria? What happened September 14, 1969 that resulted from a casual conversation? The answers to these questions can be found in Huntsville, Muscle Shoals and Talladega, Alabama.
APOLLO 11 MOON MISSION
There's every reason to visit Huntsville and the U.S. Space & Rocket Center in 2019. The citywide celebration of the 50th anniversary of Apollo 11 moon mission takes place throughout the year. It will pay tribute to the significant role of the U.S. Army, Dr. Werner von Braun, NASA's Marshall Space Flight Center and the Huntsville workforce in America's effort to land on the moon and return safely.
With Huntsville's NASA Marshall Space Flight Center playing such a pivotal role in building the Saturn V rocket, it's natural that "Rocket City," nicknamed for its achievements in aerospace, is hosting next year's celebration. Plans for Apollo 11 anniversary and Alabama Bicentennial events are underway, with significant dates already in place.
Panoply Arts Festival, set for the last weekend in April, is one of the premier arts weekends in the Southeast. Held in downtown Huntsville's Big Spring International Park, it's a culmination of art, music, culture and dance. Panoply 2019 themes are Alabama Bicentennial and Lunar Landing. Apollo 11 mission anniversary week (July 15-20) will include the Celebration Car Show and a concert on July 20, moon-landing day. Other events are an attempt at a Guinness World Record for the most simultaneous rocket launches, the Apollo Homecoming Dinner at the U.S. Space & Rocket Center and dancing in the streets at Courthouse Square.
The majority of area attractions are planning to be part of the celebration. A calendar of events, activities, and conferences relating to the Apollo 11 50th Anniversary Celebration can be found at the Huntsville/Madison County Convention and Visitors Bureau website, huntsville.org. To make Huntsville a part of your Alabama itinerary, call Pam Williams at 866-372-2478.
---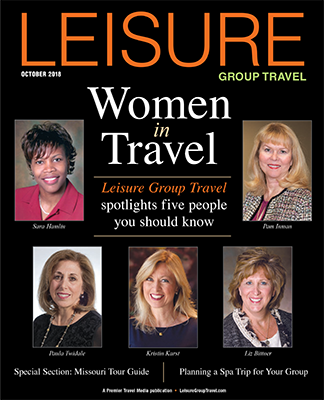 ---
TALLADEGA SUPERSPEEDWAY
In the mid-1960s a conversation between Bill Ward, a racecar driver, insurance executive and fan, and NASCAR founder Bill France touched on the possibility of building a speedway in Alabama. That dream became a reality on September 13, 1969, when Ken Rush drove his Camaro to victory in the 'Bama 400 Grand Touring race at the International Motor Speedway. The next day Richard Brickhouse won the first Talladega 500. In 1989 the track's name was changed, and September 2019 marks the 50th anniversary of Talladega Superspeedway.
After that casual conversation, the wheels began to turn. In north Talladega County, Ward found what he believed was the perfect speedway location. The land was near an airport the City of Talladega had bought from the U.S. government shortly after the conclusion of WW II. The remainder of the land was good for soybean farming. Ward took his message to Mayor James Hardwick and other city officials, and that was followed by a trip to the Firecracker 500 in Daytona to observe the potential economic impact. That's all it took, and construction began in May 1968 on the 2,000-acre site.
Today, the track hosts April's GEICO 500, a Monster Energy NASCAR Cup Series Stock Car race, and competition returns in October with the 1000BULBS.com 500. From its very first race in 1969, Talladega surpassed expectations in terms of size, speed and competition. That's earned 'dega the reputation as "NASCAR's Biggest & Baddest Track." Group events for 10 or more are perfect for churches, alumni associations, schools, family reunions and tours. Even if your group cannot make race day, the NASCAR Driving Experience and Richard Petty Driving Experience are about as real as it gets. Begin planning to be a part of the 50th anniversary at talladegasuperspeedway.com.
MUSCLE SHOALS SOUND STUDIO
On August 19, 1969, R.B. Greaves, an American soul singer, walked into Muscles Shoals Sound Studio to record the song he had written, Take a Letter Maria. It's a sad story of infidelity that Greaves recently had experienced. The separation letter is being dictated to Maria, his secretary. Further along in the letter things get better, and he asks Maria to dinner in order to "start a new life." Greaves' new life started after the song's release in September. It gained regular play and peaked at #2 on the Billboard Hot 100 list with sales totaling $2.5 million by 1970.
That song was the first recorded and released, and on August 29, 2019, Muscle Shoals Sound Studio will celebrate the 50th anniversary of the event. In 1969 a group of musicians known as the Muscle Shoals Rhythm Section started the operation in competition with FAME Studios. Kindly known as the Swampers, they played more than 500 recording sessions from soul and blues to rock & roll and country. In 1995 the four founding members—Barry Beckett, Roger Hawkins, David Hood and Jimmy Johnson—were inducted into the Alabama Music Hall of Fame. The Musicians Hall of Fame and Museum in 2008 recognized the four founders along with six other Swamper musicians.
The studio cranked out hits with the Rolling Stones, Cher, Aretha Franklin, Wilson Pickett, Percy Sledge, Rod Stewart, the Oak Ridge Boys and dozens more music legends. A virtual Who's Who in the recording industry passed through the studio's doors. Muscle Shoals Sound Studio moved from its original location at 3614 Jackson Highway to 1000 Alabama Avenue, Sheffield, in April 1979. In 1985 it closed and was sold to a friend, Tommy Couch, owner of Malaco Records in Jackson, Mississippi. After a significant restoration, the studio re-opened in 2017 thanks to a generous grant from the Sustain the Sound arm of Beats Electronics.
Discovering the history of Shoals music is best done on a one-day tour suggested by Florence/Lauderdale Convention & Visitors Bureau at visitflorenceal.com/things_to_do/music-tour-of-the-shoals. Reach out to the Muscle Shoals Sound Studio directly at 256-978-5151.
by Dave Bodle