From haunted bars to racing cars, there are plenty of things to do in Indianapolis that will give your group an unforgettable experience.
Soon after arriving in Indianapolis, Indiana, I realized it is one of those cities full of pleasant surprises. With its canals, vast green parks, tall buildings, riverside views and friendly people— the city immediately had me intrigued. Here is a glimpse of what I experienced in Indianapolis, but you'll never really know until you go.
Favorite Attractions in Indianapolis
The Indianapolis Zoo, located in downtown's White River State Park, was the first attraction to be triple-accredited as a zoo, aquarium and botanical garden. I was blown away by the Simon Skjodt International Orangutan Center, opened in May, which features high perches and ropes to simulate tall trees for the orangutans to climb, complete with a gondola lift that takes you up to the apes' eye-level. The $25-million attraction is the first of its kind, which no doubt helped bring in record-breaking attendance in July. At the Orangutan Center, you can see groundbreaking research where orangutans are taught various symbols, and you can take a "selfie" with an orangutan—he will recognize himself if you show him the picture! The zoo is also home to the largest shark touch-tank in the nation. I had a unique experience in an underwater tunnel where I saw dolphins swimming and playing all around me, and I was impressed by the fun and educational dolphin show.  Groups can benefit from the Total Adventure Package, an all-inclusive, unlimited-ride and interactive experience to enjoy everything the zoo has to offer.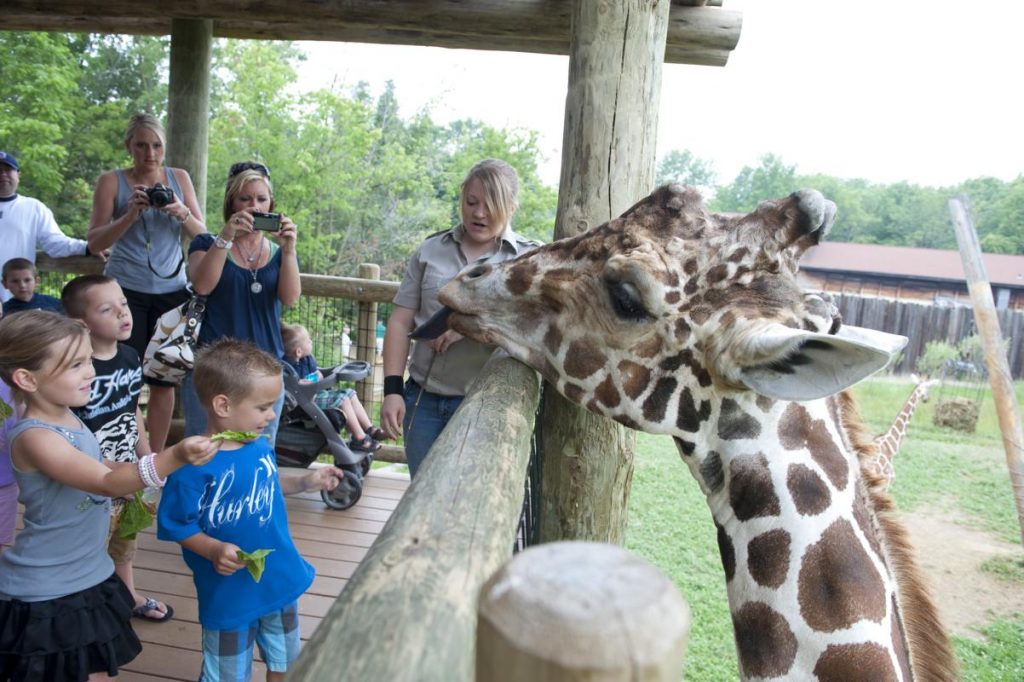 Also located in White River State Park, the Indiana State Museum provides a three-story overview of Indiana's history and is home to an IMAX movie theater. The building is made from Indiana limestone, sandstone and other indigenous materials, and the exterior includes artworks representing each of the state's 92 counties. The museum is currently exhibiting American Spirits: The Rise and Fall of Prohibition (ends Feb. 15, 2015). The museum's theater programs are great additions to group visits, and customizable scripts get the group audience involved.  Upon my arrival, I was led into the theater and greeted by a 1940s radio show performance, complete with time-specific commercials, songs and a personal shout-out to me! Characters are another entertaining option for your group to consider. Meet Raggedy Ann, Abraham Lincoln, Mary Todd Lincoln, Elizabeth Keckley, Levi Coffin or Rosa Parks. Discounted group (15+) admission is available for museum-only visits or museum/IMAX combinations, and one free admission is available for bus drivers and tour escorts.
The Fountain Square Theater Building, constructed in 1871, is the heart of the Fountain Square Cultural District. The historic building houses a rooftop restaurant and the Smokehouse on Shelby for dining. A local favorite found in the building is duckpin bowling, which began in 1900 and uses a smaller ball without holes and smaller pins, but you get three tries each turn. It took me a few turns to get the hang of it, but such is the case for most novices (at least that's what I was told). Two floors of the building host duckpin bowling—one alley is 1930s-styled and the other takes you back to the '50s. The third-floor hotel features 11 rooms ranging from small studios to suites with Jacuzzis.  The building also houses a theater used for swing dancing, dance classes and other events. Group catering is available for 20 to 100 or more.
A local favorite thing to do in Indianapolis is to experience a slice of Italy in Indy and take a gondola ride. Did you know there are only about 600 gondoliers in the world who still escort people on long boats, and only about 50 of them still serenade their riders in Italian? On the canals in Indianapolis, a handful of those serenading gondoliers keep gondola rides alive today. Our gondolier's name was Dario, a foreign exchange student from Italy studying to be an opera singer. Riding in a Venetian gondola and listening to Dario's voice echo under the tunnels was truly an unforgettable experience. If your group is too large to fit in one gondola (seats about eight), they can take turns riding in the boat and staying at Fresco Cafe where they will enjoy a feel-good meal and authentic Italian Ice.
Art, Culture and History in Indianapolis
The Indianapolis Museum of Art (IMA), encompassing 152 acres of gardens and grounds, is among the 10 largest encyclopedic art museums in the United States and features collections of African, American, Asian, European and contemporary art, as well as a newly established collection of design arts. The IMA showcases more than 54,000 pieces spanning 5,000 years of history. Founded in 1883, it is one of the 10 oldest general art museums in the country.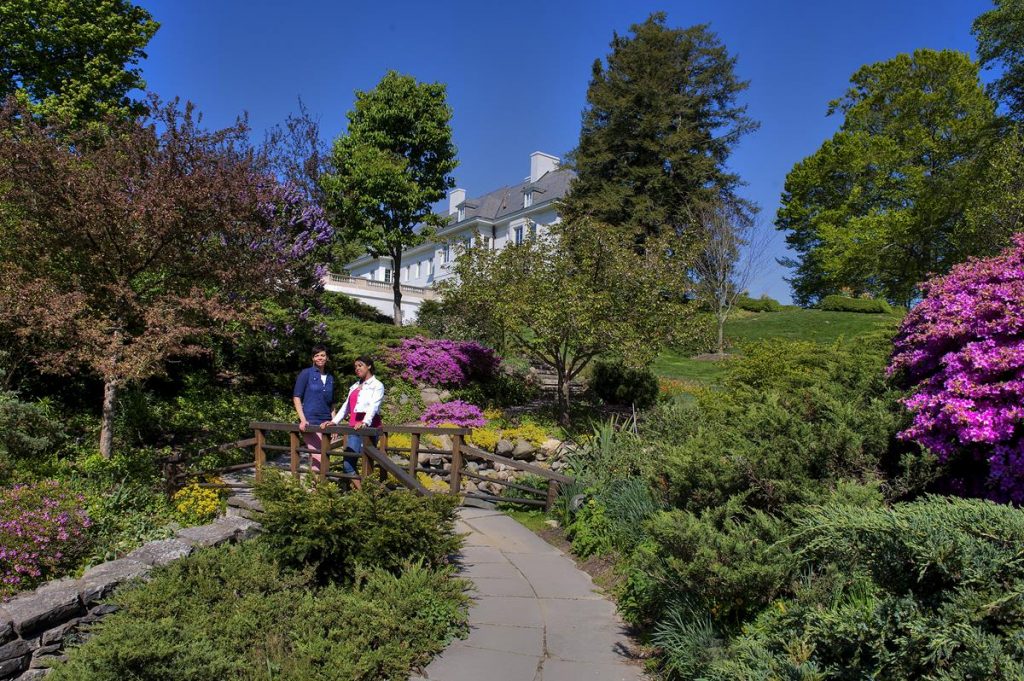 The museum utilizes a lot of interactive technology, such as audio tours, videos explaining certain pieces, and even iPads for further information and guidance. If you head outside the museum walls, you'll find gardens designed in the 1920s, historic estates, a playground made solely of wood from Indiana's state tree (the tulip tree) and a beautiful lake. All The Fault in Our Stars fans will be thrilled to see the "funky bones," made famous by the best-selling novel and blockbuster movie. The famous, original "LOVE" sculpture is also on the museum grounds. Group tours can be guided or self-guided and can encompass both the gardens and museum.
The Indianapolis Cultural Trail is an eight-mile urban bike and pedestrian path in downtown Indianapolis, connecting the city's five downtown cultural districts. I ventured via bike on many parts of this trail with ActiveIndy Tours, which offers the only daily, guided tours in Indianapolis via walking, running and cycling. My guide, Nathan Smurdon, was extremely knowledgeable and fun, asking me trick questions and keeping me on the edge of my bike seat. We rode beneath skyscrapers, through parks and alongside the canal, making frequent stops to learn about historical places and homes, monuments and memorials, and pieces of art and culture. It was a great start to my day, not to mention I got a good feel for the layout of the city and found places to go during down time. The Central Canal runs through downtown's White River State Park and is a part of the Indianapolis Cultural Trail. Your group can rent kayaks, paddleboats or take Segway tours along the canal. You can also use the canal as a guide, as it runs along the backside of museums, bordering monuments and memorials.
Indianapolis devotes more acreage to honoring veterans than any other city; it's second to D.C. in number of war memorials. The Indiana War Memorial Plaza, on the north side of downtown, showcases a breathtaking number of memorials. The Soldiers and Sailors Monument is the physical and spiritual heart of the city. The USS Indianapolis Memorial, located on the east bank of the Central Canal, recognizes those who died during the ship's sinking.
Sports in Indianapolis
The Indianapolis Motor Speedway, host to the Indy500, has been the worldwide leader in motorsports entertainment since it opened in 1909. I was taken aback at the enormous venue when I first stepped onto the asphalt.  A group favorite is a 1.5-hour grounds tour of the track, Media Center, Pagoda, Victory Podium, garage area, Gasoline Alley Suite and the famous "Yard of Bricks" at the start/finish line. The tour also covers the Indianapolis Motor Speedway Hall of Fame Museum, which showcases a wide range of historic race cars, including past winners of the Indy 500. For daring group members, the Indy Racing Experience puts you into a real IZOD Indy Car, either as a two-seat experience with a driver or as the actual driver, to experience laps around the world-famous Indianapolis Motor Speedway. Customizable group packages are available for anywhere from 15-1,000 people and offer catering, a ride or drive on a victory lap and souvenirs.
Adjacent to the track is the Brickyard Crossing Golf Course, which features four holes inside the track and pieces of original track throughout. Just a few minutes away is the Dallara IndyCar Factory, home to one of only three in the world high-tech IndyCar racing simulators. The factory also features a café, interactive engineering exhibits and IndyCar racing simulators similar to what you'd see in an arcade. I got the chance to hop into a racecar, get all buckled up and experience a bit of drag racing, which resulted in yet another unforgettable experience in Indy.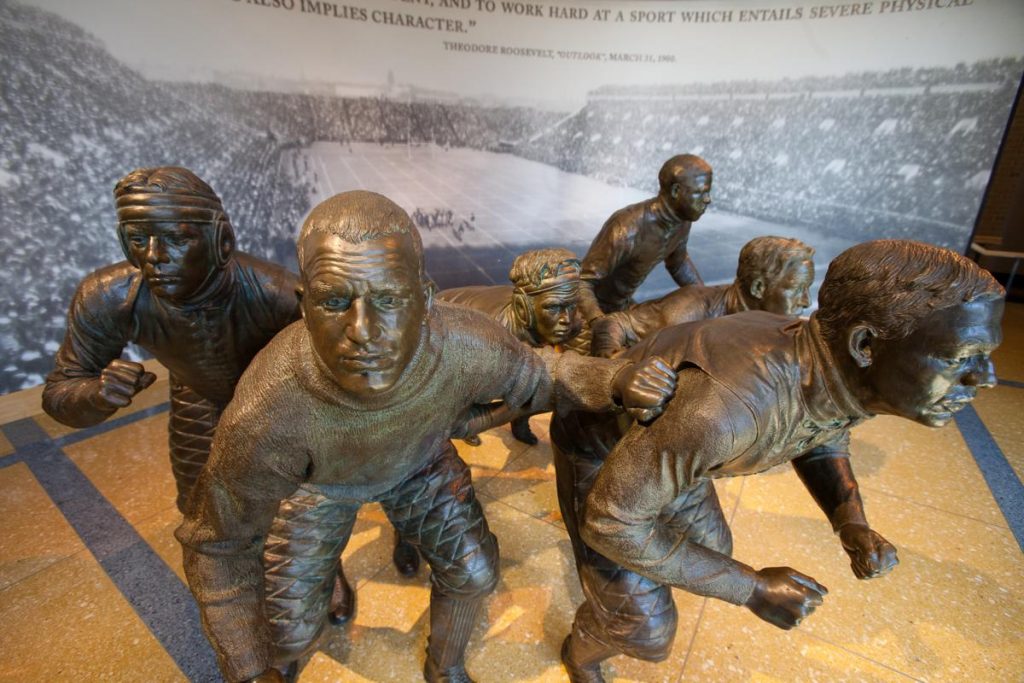 The NCAA Headquarters/Hall of Fame, located in downtown's White River State Park, is not just the official meeting space for the NCAA, but is also home to the NCAA Hall of Champions. Learn how the NCAA got started in the first place, thanks to the flying wedge and the death of more than a dozen young men in one football season. Explore each NCAA sport's touchscreen that contains history, current and past rosters, facts, trivia, rankings, multimedia (I saw a video clip of football from 1903), champions and all NCAA teams. There are also interactive exhibits throughout the hall where you can test your skills in soccer, football, golf, basketball, tennis and more. Take a guided tour of Lucas Oil Stadium, site of Super Bowl XLVI, or catch an Indianapolis Colts football game. Cheer on the minor league Indianapolis Indians at Victory Field, where groups can run the bases during the off season.
Foodie Options in Indianapolis
Slippery Noodle Inn is the oldest bar in Indiana, established in 1850, and has been noted as one of the nation's top blues bars. If you're looking for lunch or dinner, your group has a full menu to choose from. Slippery Noodle Inn isn't your average old bar—it sold whiskey during the Prohibition; it was a hangout spot for Brady and Dillinger gangs; an Underground Railroad stop; a brothel until 1954; and, in more recent history, Peyton Manning's go-to place after Sunday night football games. Not to scare you off, but Slippery Noodle Inn is haunted. Sightings of a woman in blue and a large male slave are common among locals and visitors who had no knowledge of any hauntings, and I personally felt some unease during the tour.
At Easley Winery, a top urban winery, your group can tour and learn how sweet wines are made, how to create a red-colored wine and how the fermenting process works. After the tour, taste a variety of wines, including Traminette wine, which uses the Indiana state grape. I took home a bottle of this as well as their famous Reggae and Tulip wines. Easley Winery is part of the Indy Wine Trail, where your group members can check off seven Indiana wineries on their "passports" to receive a free wine-related gift.