U.S. Tours' "Under the Boardwalk" package will highlight sounds of the 1950s, ̓60s and ̓70s.
Those of a certain generation recall the beach sound, a blend of American doo-wop and R&B/soul performed by many bands, but none more prolific than The Drifters. The group had many chart hits, including "Money Honey," "Lucille," "Ruby Baby" and "Under the Boardwalk," the latter song the name of a special 2018 package being offered by U.S. Tours.
The event also will feature the California surf sound of The Beach Boys, a group that had 36 songs on the U.S. Top 40, and the laid-back, island-style music of Mississippi-born Jimmy Buffett, who made his way to Key West and recorded hits like "Margaritaville," "Come Monday" and "It's Five O'Clock Somewhere."
For four exciting days, October 9-12, 2018, those fabulous sounds from the East Coast, West Coast and Key West come together in Virginia Beach. The partnered marketing event is being produced in cooperation with U.S. Tours, Virginia Beach CVB, Phillips DMC and participating Virginia Beach oceanfront hotels. U.S. Tours is working with ABA-member tour operators, and a portion of proceeds from the event will go to the ABA Foundation.
"This large event features music for the boomers generation," stated Bob Cline of U.S. Tours. "With a distribution network of 20-30 ABA members, the event has quickly gone viral. From the January ABA Marketplace we already have six commitments with more than three dozen proposals in play," Cline added. "This type of Signature Event is too big for an individual operator, but through the combined efforts of ABA members we're able to provide a memorable experience for our guests."
Limited to 1,200 visitors, bookings for the package are being handled by U.S. Tours with daytime excursions produced by Phillips DMC of Norfolk. The event package itself includes:
Three nights in a first-class Virginia Beach oceanfront hotel
Three big shows:

Tribute band Changes in Attitude performing at the Jimmy Buffett Island in Time Party. A healthy, plated Caribbean dinner features shrimp, chicken, vegetables and fruit. Bring your best beach shirt and dancing shoes.
The band Still Surfin' is featured at the Beach Boys Boardwalk Bash Dinner Show. Enjoy a plated dinner followed by dancing the night away.
The Drifters w/Charlie Thomas in concert. Full theatrical stages with Broadway-quality sound and lights.

Three hotel breakfasts
Two dinners
Optional Daytime Excursions
One free (double occupancy) with every 16 paid
Phillips DMC of Norfolk has two excursion options planned:
Virginia Aviation Museum tour with lunch, a flyover and musical tribute to Frank Sinatra
The Spirit of Norfolk lunch cruise in nearby Norfolk
Virginia Beach and Norfolk offer a plethora of other daytime options. The Christian Broadcasting Network invites attendees to a taping of the "700 Club." A tour of the Cape Henry Lighthouse, the first federally funded lighthouse in the U.S., is available. The famous Farmers Market has a special program for groups. Discover Virginia Beach history at the Old Coast Guard Station and numerous historic homes. The USS Wisconsin and the MacArthur Center are group favorites. The latter is sure to satisfy all your shopping needs. For all there is to see and do, visit online at visitvirginiabeach.com and visitnorfolk.com. Check out the website at phillipsdmc.com for more information.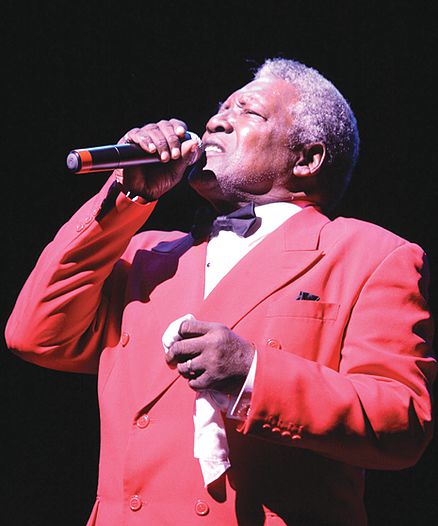 Virginia Beach is the ideal spot for such a large event. Summer crowds are gone, but warm weather and the gentle waves of the ocean continue. Jim Coggin of the Virginia Beach CVB said, "We're delighted to host this mega event and very lucky to have partners that know and understand the group market. They're always ready to help."
Bob Cline added, "We receive tremendous support from the CVB right down to their individual supplier partners. Case in point: our USO Signature Event had more than 30 volunteers stepping forward."
For a complete "Under the Boardwalk" itinerary and to request a quote, call U.S. Tours at 304-485-8687, or visit online at ustours.biz/under-the-boardwalk.