While Milwaukee is the largest urban center in the state, it becomes a patchwork of small towns when you break it down by neighborhood – Bayview, the East Side, the West Side, Historic 3rd Ward, Walker's Point and Riverwest are all unique experiences.
4 Unique Experience on This Trip
[list line="no" style="style1″]
Jewish Museum Milwaukee
Boerner Botanical Gardens
Harley-Davidson Museum
Pabst Mansion
[/list]
Duration: 4 Days
Available: Year-round
This Itinerary is Ideal For: Adults 21+
Itinerary Details
---
Day 1
Milwaukee
Start your tour with Milwaukee Food & City Tours to get a good overview of the neighborhoods and the ethnic roots that give each a distinctive feel, taste and experience. Guided tours customized for your group combine meals or tastings with a side dish of history and stories.
Head to Milwaukee's East Side to tour the Jewish Museum Milwaukee and explore themes of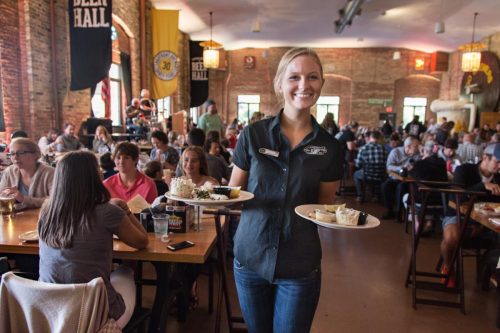 immigration, intolerance, diversity, respect and freedom. Don't miss the wallsized tapestry by Marc Chagall. Next it's on to Villa Terrace Decorative Arts Museum, an Italian Renaissance villa and garden. The house, featuring 15th to 20th century decorative arts, has stunning views of Lake Michigan.
From there, head to Lakefront Brewery, voted "Best Brewery Tour in Milwaukee," in Riverwest to learn about the brewing process. If you're lucky enough to be there on a Friday, stay for a fabulous fish fry – a Wisconsin tradition of food, music and dancing. Or enjoy dinner at one of Milwaukee's renowned supper clubs for a real Wisconsin treat.
Day 2
Milwaukee
Today begins at the jewel of the Milwaukee County Parks system: Boerner Botanical Gardens. Take a walk along the many accessible paths to enjoy annual and perennial gardens, fountains and unique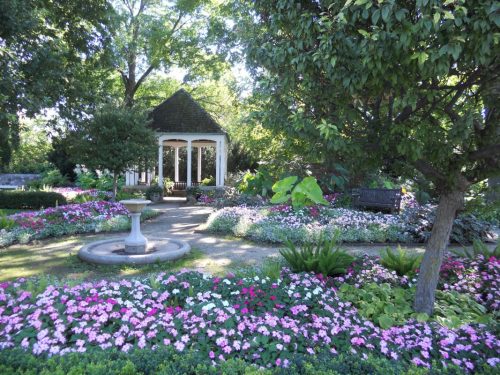 topography. If your tour is in the fall, be sure to return in the evening to be awed by the China Lights lantern festival. More than two dozen artisans from China create over 50 dazzling light displays with fabric-covered lanterns illuminated along 10 acres.
Spend time shopping at West Allis Cheese & Sausage Shoppe, which offers the largest selection of cheese, handmade sausage, brats and Bavarian-style meats. It's a great place to enjoy a late lunch.
Every August the entire state celebrates its agricultural heritage at the Wisconsin State Fair in West Allis. Enjoy the animals, crafts, food, entertainment and the celebrated Cream Puff.
Take some time for R&R by encouraging your group to stroll along Milwaukee's Riverwalk, which stretches three miles along the Milwaukee River. Ranked in the top 10 things to do in Milwaukee and recognized nationally, the Riverwalk offers a bounty of experiences from pubs to restaurants to shops.
Day 3
Milwaukee
Start today's excursion at the Milwaukee Public Museum for a stroll down the Streets of Old Milwaukee. Take a docentguided tour or let your group wander through the three floors of natural science and human history exhibits. Enjoy a bite to eat in the Café before venturing out.
Continue your exploration of Milwaukee's neighborhoods from the vantage point of the water on the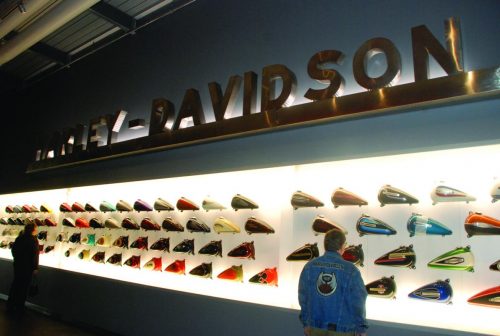 Edelweiss Milwaukee River Cruise Line. Sail past historical landmarks and get a new perspective on Milwaukee's ever-changing skyline. Narrated tours focus on Milwaukee's architectural treasures, stories about river sculptures and local businesses.
Complete your day with an exhilarating look at a piece of Americana at the Harley-Davidson Museum. Your group will learn the story of two Milwaukee families turned legend and the bikes they continue to make that represent freedom and rebellion, but also be witness to classic design and a culture of the open road. End this tour with a stop at the on-site restaurant and gift shop.
Day 4
Milwaukee and Glendale
Begin the day with a drive along Milwaukee's lakefront to the East Side neighborhood that overlooks Lake Michigan and features mansions built by the city's industrialists and beer barons. Then take time to tour the Pabst Mansion for a step back into America's Gilded Age of splendor. One of the city's most recognized landmarks, the mansion was built by Captain Frederick Pabst, who brought German culture, refinement and, of course, beer to Milwaukee.
Learn about the maritime history of Lake Michigan at the North Point Lighthouse upon the cliffs of Lake Park. There have been 15 keepers presiding over the lighthouse during its 130-year history, but the longest-serving was Ms. Georgia Stebbins, who kept watch over the lighthouse and the shores for 26 years. Enjoy the rich history and exhibits this beautiful lighthouse has to share along with a breathtaking, 360-degree view of the city and Lake Michigan from atop the 74-foot tower.
Then head north to Glendale, a premier destination on Milwaukee's north shore. It's home to the legendary Sprecher Brewing Company, a shopping center, downtown district and Winkie's, a family-owned variety store with one-of-a-kind gifts and toys.
Choose from 50 tours or customize one just for your group with Badger Bus Tours – planning motorcoach trips for almost 100 years.