Groups discover the life of the nation's 16th president through immersive exhibits and displays
"Scholarship and showmanship." Two words that describe Abraham Lincoln as well as the world-class historical center devoted to him. The Abraham Lincoln Presidential Library and Museum (ALPLM), opened in 2004, and is one of the newest presidential centers. Despite its novelty, it has already become one of the nation's most popular centers thanks to its extensive collection and interactive displays.
The ALPLM houses an unmatched collection of Lincoln-related artifacts, along with a comprehensive assembly of Illinois history. The Treasures Gallery houses a rotating assortment of items related to the Lincolns' lives, including family photographs, intricate dishware, and priceless crystal. In the Union Theater, groups are surrounded by layered digital projection screens that immerse them in the film "Lincoln's Eyes," a dramatic telling of the hope, vision, sorrow and resolve of Abraham Lincoln.
[optin-monster-shortcode id="ztp8jjmalickezsbquti"]
Children get a hands-on experience in Mrs. Lincoln's Attic. They can try on traditional clothing from Lincoln's time, including his suit, his wife Mary's dress, or the uniform of a Civil War soldier. The Ghosts of the Library presentation introduces groups to Lincoln, his life, and his family through the unique use of Holavision. This holographic technology allows "ghosts" to interact with real-life actors to tell tales from the past.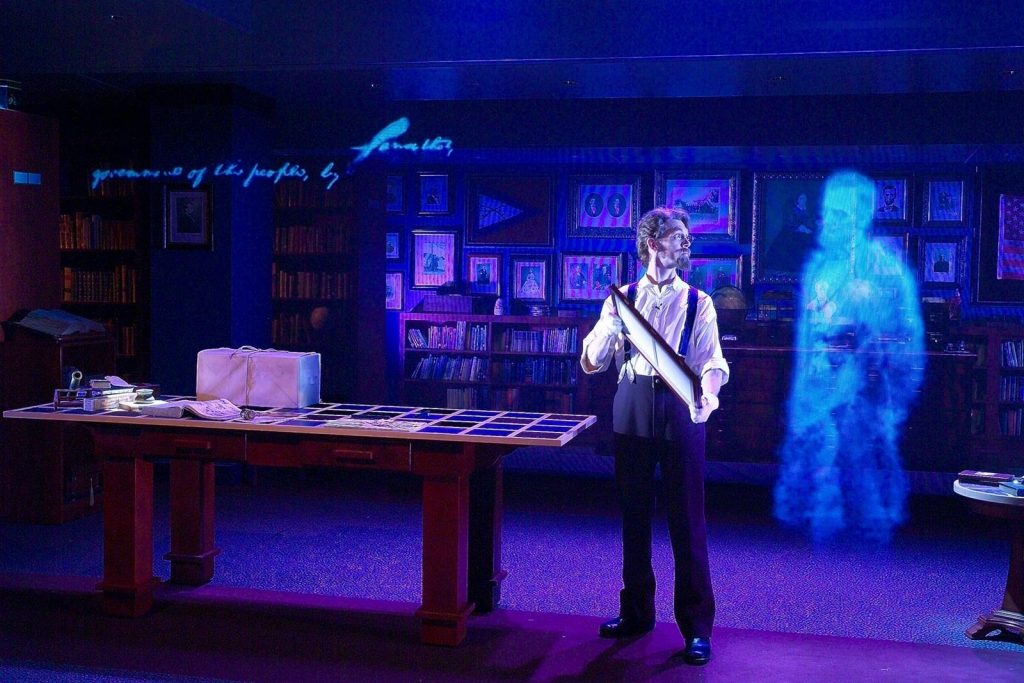 While the permanent exhibits and shows continue to draw visitors from across the country, the ALPLM also welcomes acclaimed temporary collections that encourage people to return again and again. Spies, Traitors, Saboteurs:  Fear and Freedom in America – a critically acclaimed, national touring exhibit from the International Spy Museum comes to the ALPLM. Spies, Traitors, Saboteurs reveals nine major events in history when Americans were threatened by enemies within United States borders. This exhibit depicts how the government and the public responded, highlighting the evolution of U.S. counterintelligence and homeland security efforts, as well as examining the challenge of securing our nation without compromising the civil liberties upon which it was founded. For this exhibit run only, the professional historians, researchers and storytellers at the ALPLM are also creating an exclusive new segment called "Spies in the Civil War" revealing a fascinating, largely untold history of the war between the states. The exhibit opens Friday March 27, 2020 in the Illinois Gallery at the ALPLM.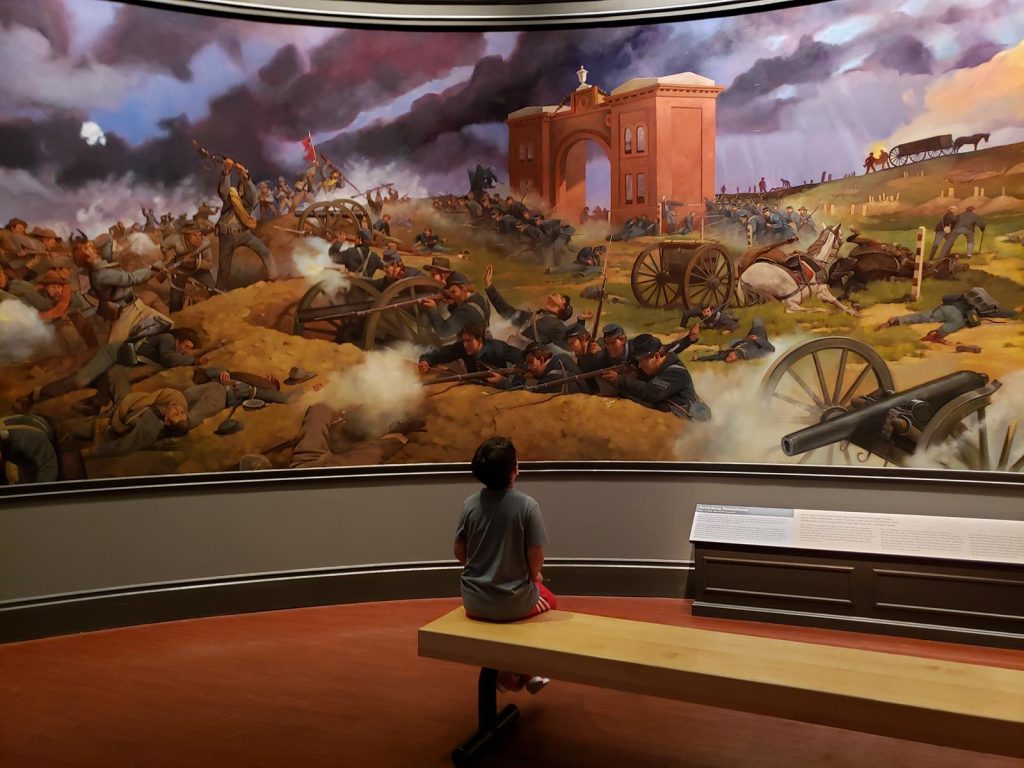 There is so much to see and do at the ALPLM, groups will have more than enough to keep them entertained. In fact, organizers may want to add another day to the agenda to allow plenty of time to explore everything the library and museum has to offer.
Groups interested in visiting the Abraham Lincoln Presidential Library and Museum can contact the Springfield Convention and Visitors' Bureau. The team will help reserve a groups' trip and provide useful information to organizers to help them make the most of their visit.