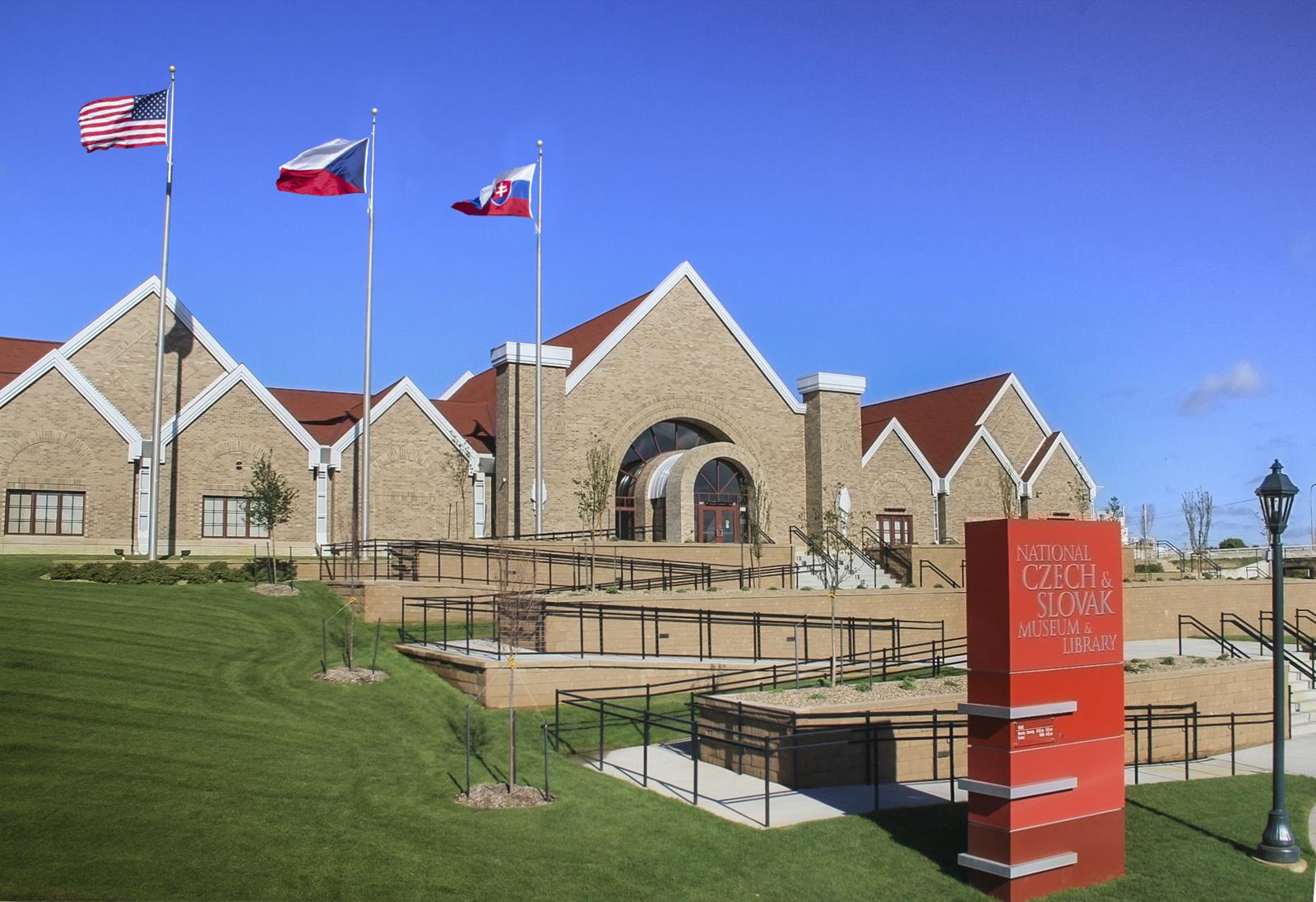 Explore vibrant exhibits and engaging programs for people of all backgrounds and ages at the National Czech & Slovak Museum & Library.
Intricately embellished Czech and Slovak textiles fill the Smith Gallery in Bobbins, Bows and Beads. Bobbin lace, colorful bows and beaded items are the focus of this exhibit. Fourteen full kroje (folk costumes) join other embroidered and leather pieces in the dazzling display.
See the 1968 Warsaw Pact invasion of Prague through the lens of a 19-year-old college student in Prague 1968: Photographs by Paul Goldsmith through June 2. Making his way back home to the United States, Paul Goldsmith woke to the sound of tanks rolling into the city. He fled the clutches of Soviet soldiers who were confiscating and destroying cameras and captured the end of the Prague Spring. Dramatic photographs show large crowds protesting in Wenceslaus Square and reactions to the invasion. After Goldsmith left the country, he sold several of these rare photographs to the Associated Press to be distributed worldwide.
Opening May 11, Read My Pins: The Madeleine Albright Collection, features more than 280 dazzling pins that became part of former Secretary of State Madeleine Albright's diplomatic signature.
The Secretary chose pins to emphasize the importance of a negotiation, signify high hopes, protest the absence of progress, and show pride in representing the United States.
Albright's compelling and often humorous anecdotes and photographs—paired with dime-store finds, intricate designer creations and family heirlooms—reveal stories about jewelry, global politics, and the life of one of America's most accomplished and beloved public servants.
Celebrate the story of how one woman's jewelry collection was used to make diplomatic history at the National Czech & Slovak Museum & Library through October 27, 2013.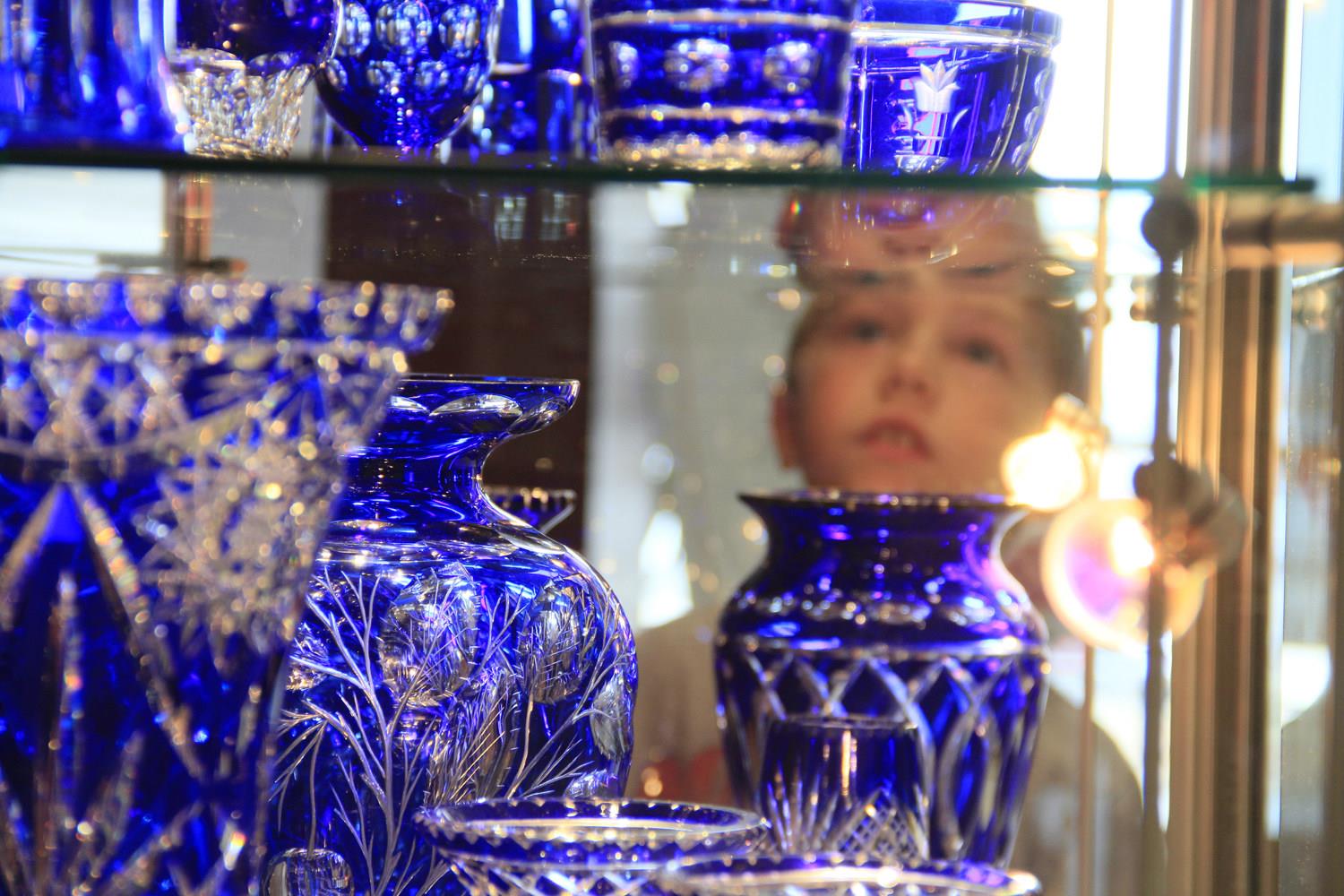 Take an extraordinary journey with the Czechs and Slovaks through the World Wars, life under Communism and the pursuit of a better life in America with Faces of Freedom: The Czech and Slovak Journey. Faces of Freedom: the Czech and Slovak Journey opens June 15, 2013. The multi-media, multi-sensory exhibit will occupy the 7,200-square-foot Jiruska Gallery.
Follow a timeline of images, maps and text chronicling a nation's tumultuous history of political change and upheaval.
Sit down in a re-created 1940s living room and listen to radio broadcasts as World War II rages. Feel the intimidation of invading Soviet Police with a watchtower looming overhead and a Tatra automobile ready to patrol neighborhoods.
Join the crowds in Wenceslaus Square as they jingle their keys and wave flags in protest of foreign invasion. Experience the determination it took for a people to find their voice and protect their nation, even if it meant a face-off with Soviet troops.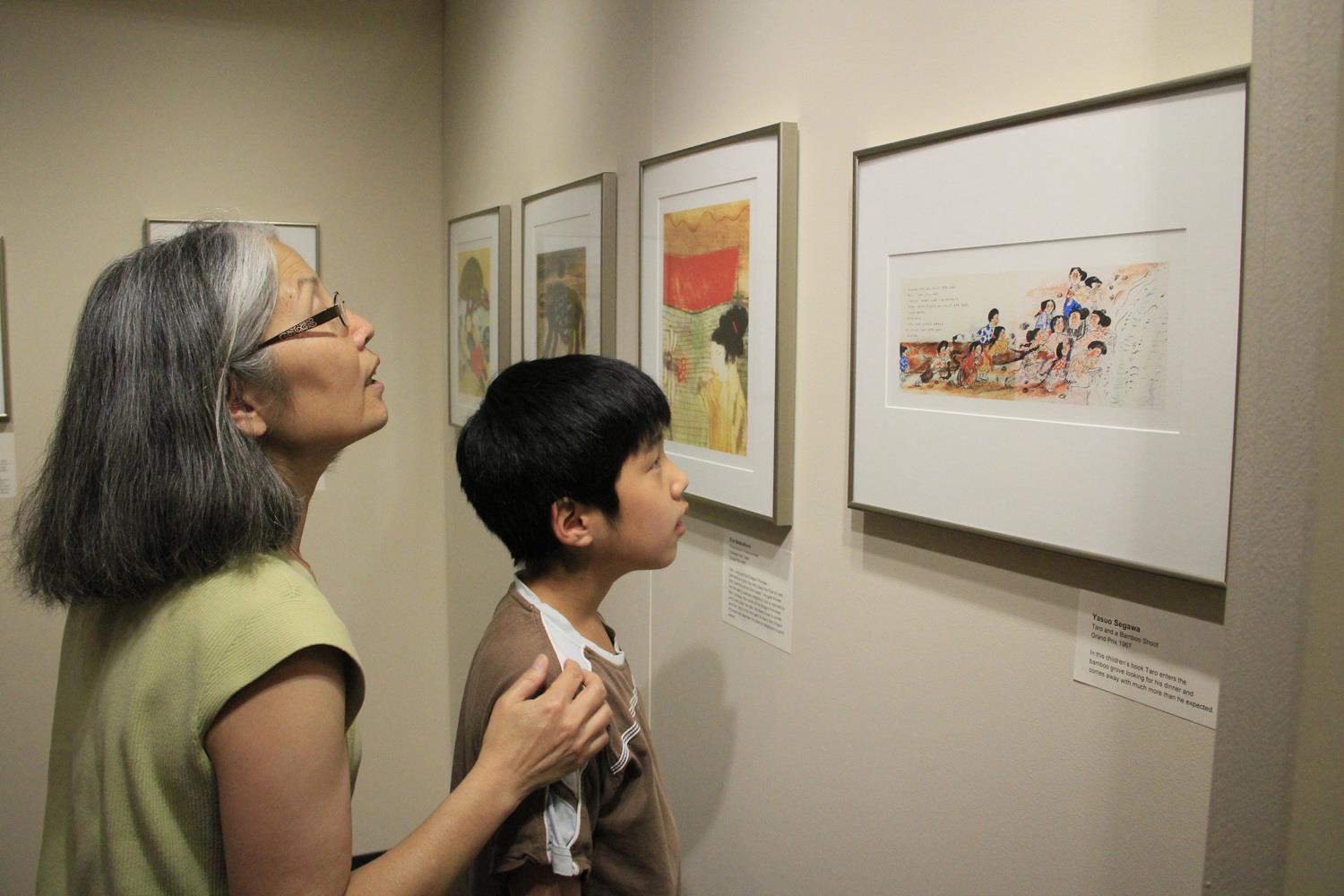 Discover how communism changed both a governing body and home life. Learn what was allowed, what was banned, and what required a license to use in daily tasks. See what people fought to hide—even if it meant burying a statue of T.G. Masaryk in the backyard or facing the consequences of harboring a Beatles poster.
Track settlement patterns of many ethnic groups across the United States on an interactive map. Get on board a steamship headed for new opportunity in the United States. Experience the tight quarters numerous immigrants traveled in as you listen to individual stories of those who left their lives behind. Hear the audacious stories of real people who focused all of their hopes and dreams in a country they'd never been to, surrounded by languages and cultures they didn't understand.
See the personal objects that meant home, comfort and family to those voyaging abroad. Try to cram your entire life and culture into a single suitcase and decide what you just can't give up.
Marvel at a rotating display of vibrant kroje (folk costumes). Celebrate other cultural expressions through film, music, food, literature and art. Unmask your inner child by creating your own puppet shows with a supply of hands-on puppets and scripts. Explore multiple dimensions of a rich cultural heritage including delicate glass, crystal and porcelain.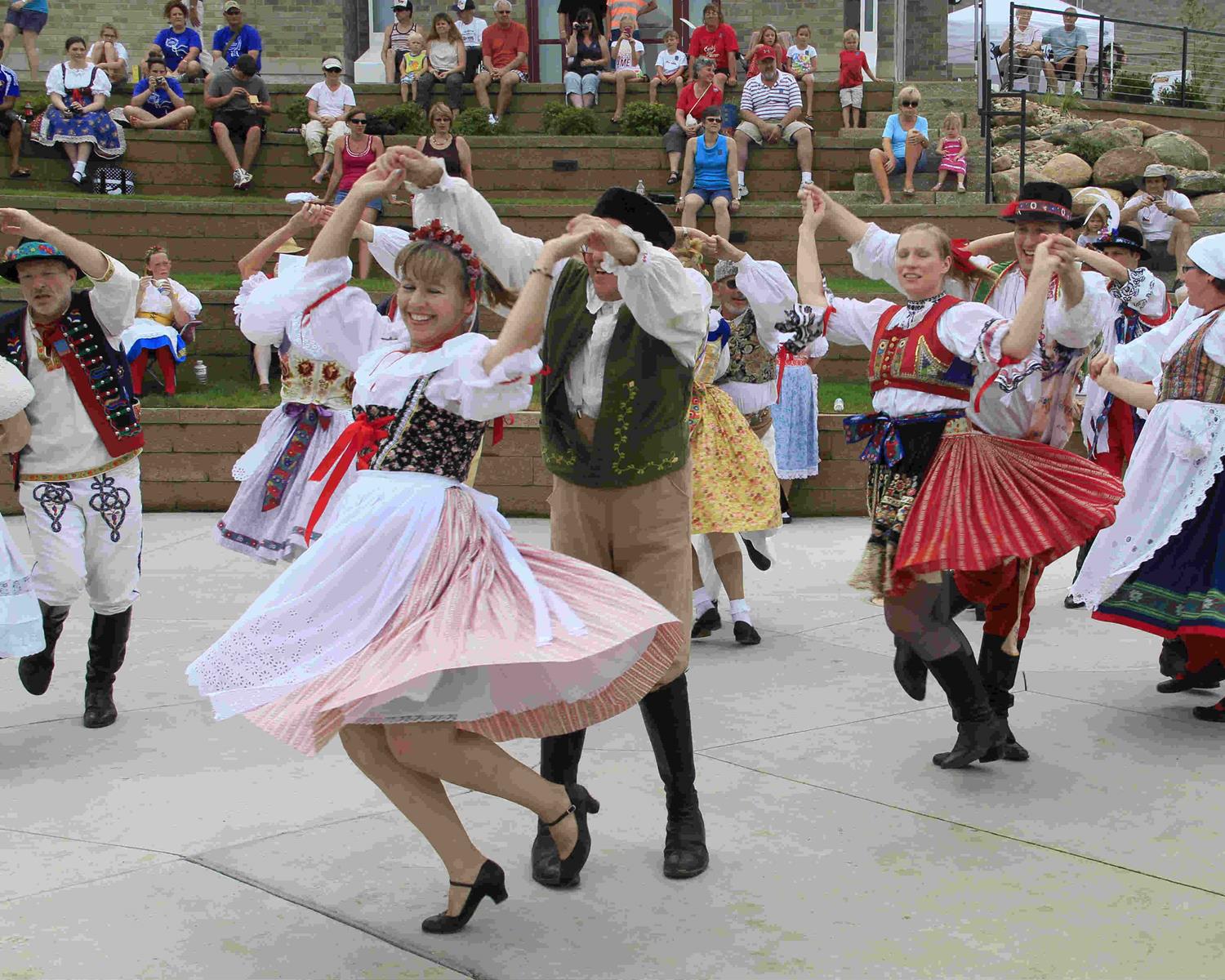 Create a collage of quotes, words and images that relate to freedom on an interactive display. Reflect upon what these stories mean to you. Czech. Slovak. American. Faces of Freedom is everyone's story. The lives of an entire country's population have been touched by immigration. Whether they're stories from centuries ago or a flight's arrival just minutes ago, these accounts will always be relevant.
Faces of Freedom is packed with nearly 200 artifacts, hundreds of images, and dozens of oral histories. It is unlike any exhibition in the nation, and will give visitors a memorable, relevant experience to share with family and friends.
See Faces of Freedom: The Czech and Slovak Journey at the National Czech & Slovak Museum & Library. For more details, please visit www.NCSML.org.
Interested in genealogy? The Skala Bartizal Library offers thousands of books, periodicals, A/V and archival materials. Complete with media and research rooms, the Library is an ideal setting for all researchers
Before you leave, stop in the Museum Store, featuring everything from hand crafted ornaments and stunning crystal to books and dazzling jewelry. The impressive inventory is imported straight from the CzechRepublic and Slovakia.
To make a group reservation, contact Sara Jacobmeyer at sjacobmeyer@NCSML.org or (319) 362-8500 x204.
For more information, visit www.NCSML.org or call (319) 362-8500.
The National Czech & Slovak Museum & Library is located at 1400 Inspiration Place SW, Cedar Rapids, Iowa52404.