Pedestrian-friendly and populated with welcoming artists, these neighborhoods are ideal for groups passionate about the arts
Galleries and art museums abound in the revitalized industrial neighborhoods and welcoming main streets of the Buckeye State. If your group aims to experience the rich cultural heritage of Ohio, these districts are filled with art and architecture to admire.
Once an underserved neighborhood between downtown Columbus and its affluent surrounding suburbs, the Short North district has flourished into one of the busiest culture districts in the Midwest. Its proximity to Ohio State University, the Arena District and the historic Victorian Village and Italian Village neighborhoods has resulted in a diverse array of cafes, stores and concert venues that lines North High Street. As your group passes under the famous arches that signify the neighborhood, admire works by local artists in 18 galleries, catch a rock concert at Skully's Music Diner or people-watch with a fresh brew at Mission Coffee.
Your group's other essential Columbus experience should be the Franklinton Arts District. Nicknamed "The Bottoms" for its low-lying location between the Scioto and Olentangy rivers, the neighborhood is both a preserved village dating back to the 18th century and home to contemporary street artists. The annual Urban Scrawl festival is Ohio's largest urban renewal project and welcomes artists to contribute to enormous murals found throughout the neighborhood.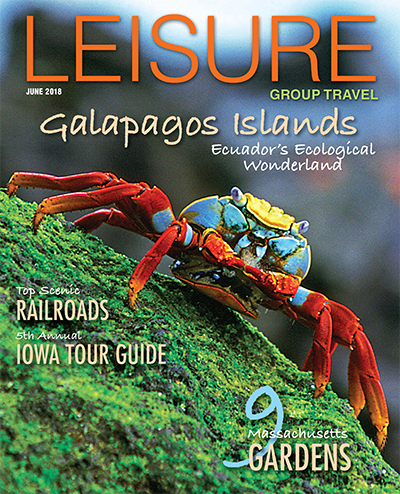 More murals await in Ohio's northwest corner, where downtown Bucyrus features two wall-sized paintings to admire. The local Bucyrus bureau can offer tours of both the
American Crossroads
and
Liberty Remembers
murals. The former depicts downtown's Sandusky Avenue at the turn of the 20th century with 80 figures that represent Midwestern fortitude, while the latter features Lady Liberty holding a wounded soldier with a background of veterans representing every American military branch.
Nearby Cleveland features several neighborhoods with clusters of galleries and world-class art collections. Located east of downtown, University Circle is the densest concentration of cultural attractions and performing arts venues in the nation. Encompassing the Case Western Reserve University campus and businesses of Euclid Avenue, the district is teeming with University Gothic architecture and welcoming cafes. Highlights of the neighborhood include the Cleveland Museum of Art (which houses works by Picasso, Monet and Caravaggio), Severance Hall (a concert venue and grand example of Neoclassical and Art Deco architecture) and the Cleveland History Center. This complex integrates historic mansions, an auto-aviation wing that includes over 150 vintage cars and the "Cleveland Starts Here exhibit," which showcases iconic items like LeBron James'  championship shoes and a DeLorean car.
The city's other exceptional arts hub is Gordon Square. Once populated by factories of Otis Elevator and Union Carbide during Cleveland's industrial heyday, the neighborhood's once-abandoned lofts and storefronts have been revived into a thriving home of boutiques and artist studios. As your group walks over painted crosswalks, stop into Océanne for hand-made jewelry, Fount for fine leather handbags and Hausfrau for rare vinyl. Nearby is the Gordon Square Arts Space, a monthly rotating pop-up art gallery that hosts exhibitions and classes near the historic Capitol Theater.
Akron, less than an hour south of Cleveland, features a culture scene anchored by the Akron Art Museum. The striking, angular structure houses temporary exhibitions by international artists and permanent galleries that spotlight modern sculpture and the nature photography of Ansel Adams. First Saturdays of the month see downtown transformed into the Akron Artwalk, a collaboration between the Summit Artspace, Zeber-Martell Studio and Northside Market. Artists welcome guests into their studios to showcase their latest pieces, while the Artspace will feature rotating exhibits of fiber arts, collages and paintings.
Continue south on I-77 to Canton, home to the Pro Football Hall of Fame and an arts district that boasts over 30 galleries, studios and specialty shops in the downtown area. Begin at the Canton Museum of Art, which houses acclaimed collections of American watercolors, prints and ceramics. The CMA hosts group workshops for drawing, painting and textiles, and docents are available to escort groups of 60 or less through American art from pre-colonial to contemporary. The rest of Canton's art attractions lie farther south, clustered around Cleveland Avenue and Market Street. The district blocks traffic the first Friday of every month for live music, drinks and self-guided gallery tours.
Surrounded by the rolling hills of Wayne National Forest in southeast Ohio, the public square in Nelsonville is lined with cafes and galleries perfect for exploration after riding the Hocking Valley Railway. The Nelsonville Emporium features the work of over 75 local artists and includes a pottery studio on-site, while the Starbrick Cooperative Gallery sells oil paintings, jewelry and sculptures. If your group is interested in quilting, the Nelsonville Quilt Company owns over 2,400 bolts of fabric and supplies and has an open classroom available for classes or group sewing opportunities.
The nearby town of Athens is home not only to Ohio University but also the Dairy Barn Arts Center. Built in 1914, the 6,500-square-foot space promotes artist who live within 30 miles of Athens with year-round exhibitions and workshops. Even the building itself is a work of art: a beautifully preserved dairy barn with three cupolas surrounded by 36 acres of rolling hills. After admiring the American Federalist architecture of the Ohio University campus, head for the Kennedy Museum of Art in Lin Hall. The collection includes Southwest Native American textiles and contemporary prints.