Mike Grueninger grew up in his family's tour business. Indianapolis-based Grueninger Tours was started by his parents in the 1950s and today with Mike at the helm, the company is a serious player in the adult and student markets. As the current president of the Student & Youth Travel Association (SYTA), Mike has an inside perspective on student market developments and trends. Learn the secrets to his success in this edition of Take 5.
What is the history behind Grueninger Tours?
My father came over as an exchange student from Germany in 1953. He saw an opportunity to share Europe with some college students, so in 1954 he organized a tour of 32 students to explore Europe for 10 weeks for $800. That was his first venture into the business. It paid for his tuition, and of the 32 students one was Libby Jones. She spent 10 weeks in Europe and two years later she married my father.
He has seen every aspect of the industry. He owned train cars in the 1960s and ran them to the World's Fair, in the ̓70s he chartered ships on the Great Lakes and in the ̓80s we owned motorcoaches. This gave me a whole different level of respect for motorcoach operators.
When did you come into the business?
I've grown up in it. I remember being seven years old on a motorcoach taking a high school marching band on a trip. After I graduated from Indiana University in ̓89 I spent two summers in Alaska, worked for Holland America Gray Line. It was a great experience to be a tour guide/bus driver. When I wasn't in Alaska driving the bus, I was doing road shows with them around the country. So that was a really good opportunity for me to leave the family business and realize that no matter what size of company you have it's about the personal touch, and it's a service industry.
What led you to specialize in student groups?
When I came back in ̓92 I really started working in the student sector, focusing on performing groups. I'm fascinated with the fine arts programs. The kids coming out of these programs, their work ethic, their intelligence level, everything about the fine arts programs. Discipline is such a huge part of travel. Their group leaders have instilled this work ethic and respect, so when you're moving a large group you have their attention. It's a team. It makes life a lot easier and a better overall experience for the group when everyone's on the same page, playing by the same rules and respecting the procedures that are put in place.
Any destinations where Grueninger tends to be stronger than others?
International is strong. For example, we currently have some groups going to Ireland.
With the strength of the dollar is, it's attractive, but the challenges we have is with airfare, trying to get group space with the airlines. That's the big challenge no matter what market. Any student group that hasn't traveled inter-nationally usually has doubts initially. Our Rose Parade history dates back to 1963 and we operate multiple bands to Pasadena each year. Hawaii has been pretty popular for us recently; we take groups to the Pearl Harbor parade and the King Kamehameha parade. The East Coast is still pretty strong, from DC to New York.
Many of these programs travel every year or every two years, so they have experienced the same destinations. What we're finding more and more is that it's the group leader, what they are interested in doing that influences the destination. They might have their own bucket list they want their students to experience.
Are trends the same in all parts of the country?
Groups from the Midwest are going to weigh the pros and cons of flying and some of the hassles with that versus taking a motorcoach. Some groups are telling us that because of the cost and ease factor they're done with the popular destinations. A director will call us and say, "We want to travel in the spring, but we've done the ABC Amusement Park, what do you recommend?" That's where we go back and forth, sometimes domestic, sometimes international, sometimes even going up into Canada and getting the inter-national experience without getting on a plane. Every director, teacher has a different expectation.
We've been pretty creative in what we've been able to do to give them an experience, provide value and not just go where the amusement parks are. What we often do is a combination, I see a lot more educational programs coupled with performing groups; they're tying in a lot of the education, more than just getting into a roller coaster ride. Whether it's the teacher or even the school board in some cases. They just want unforgettable experiences for the kids.
What mid-market destinations do you see thriving?
We took a group to the St. Patrick's Day's Parade in Savannah last year and tied it in to an Orlando trip. We did Nashville, Atlanta, Savannah and then down to Orlando, so they are able to get different experiences and march in an amusement park in Orlando. They are able to find culture, history
and fun.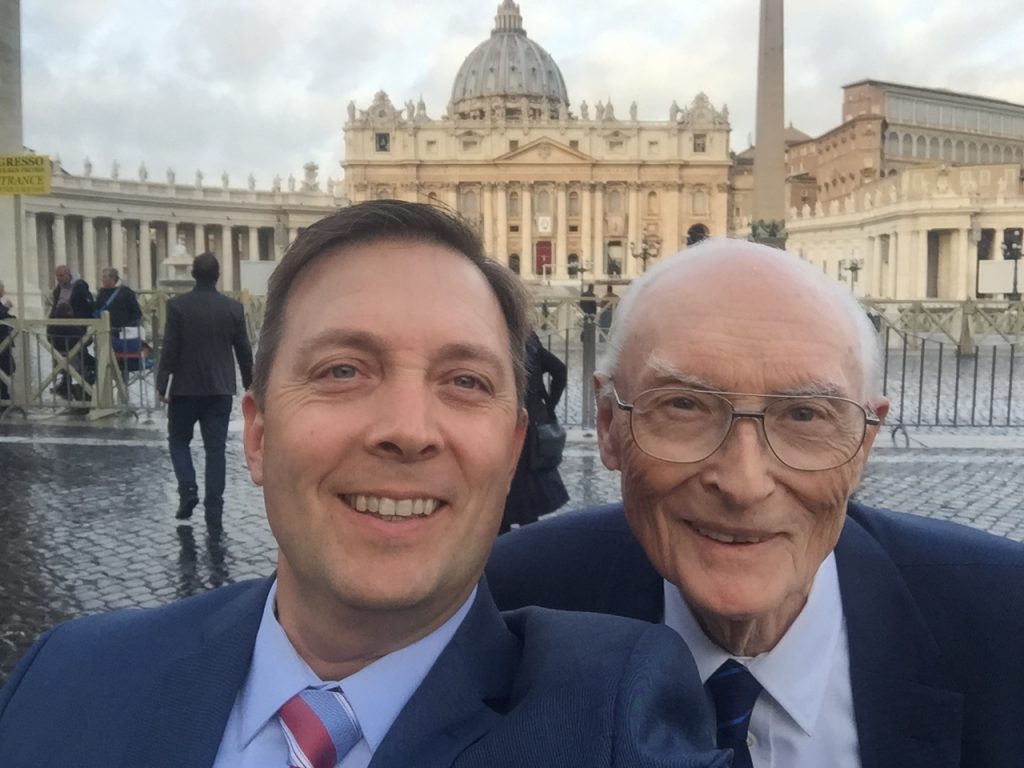 This is such a competitive market-place with 800-pound gorilla student operators competing with local travel agencies, tour operators and bus companies. Where's your advantage in the market?
Relationships and service, treating people with respect and treating them fairly. We've been very successful in what we do because as a family business, we're not trying to hit a home run every time we have a program. It's more of hitting some singles and doubles. I know if we do a good job and treat people fairly from the beginning, then they're going to come back every year, two years, four years, it's a cycle. There's a lot of word-of-mouth in this industry when they find that you do a good job; the word spreads fast. You have to make sure you partner with reputable vendors that are representing your best interests.
Contact Grueninger Tours at:
317-581-1122,  GoGMT.com
Find more interviews of travel industry stalwarts at Traveling Tribes.