Learn the stories of real-life heroes who fought for change
Louisiana's Civil Rights Trail commemorates the stories of the brave men, women and children who fought for equal rights during the 1950s and 1960s. Throughout the state, there are markers to signify historic locations where these fearless heroes organized, strategized, preached and boycotted for change. 
Culture and Commerce
In the 1950s and '60s, the Black cultural and commercial districts of Louisiana were the epicenter of the Civil Rights Movement. There are still many preserved historic districts of these Black cultural hubs throughout Louisiana including the Texas Avenue Historic District, City-Brooks Pool, Claiborne Avenue, KOKA radio station and Freeman and Harris Café.
KOKA Radio Station
KOKA radio station, located in Shreveport, was the city's first Black-owned-and-operated radio station. At a time where popular radio stations would not play music genres created by African American artists, like gospel, rhythm and blues, this radio station exposed the public to artists like James Brown, Ray Charles and Ella Fitzgerald.
Freeman and Harris Café
Freeman and Harris Café in Shreveport is the oldest, continuously operated Black business in the U.S. that both Black and White patrons could dine together at. Renamed Orlandeaux's in 2018 for its classic Creole-style cuisine, the restaurant is still in the same building that Dr. Martin Luther King, Jr. ate at every time he visited Shreveport.
Desegregation
On the Civil Rights Trail, you can follow the footsteps of the first Black Americans who stepped into historically white-only institutions and public places after sweeping desegregation court orders marked a huge victory in the fight for equality. You can pay a visit to New Orleans Public Schools and Camp Beauregard, where many Black units trained. One such unit was the 761st Tank Battalion which became legendary and acquired the nickname "Patton's Panthers."
New Orleans Public Schools
William Frantz and McDonogh 19 Elementary School were the first two schools to integrate African American children in the fall of 1960. Ruby Bridges at Frantz and the McDonogh Three were the first four girls to be fully integrated into these schools, escorted by U.S. Marshalls for months after the transition due to significant dangers. Today, these buildings are protected sites of the National Park Service. 
University of Lafayette
The University of Lafayette was the first institution of higher education that was desegregated via court orders in 1954. At the University of Lafayette, you can visit the Pillars of Progress memorial to the first four Black students to attend the university. Each pillar is marked by the words "Courage, Faith, Justice and Knowledge."
Meeting Places
During the Civil Rights Movement, activists in Louisiana turned many places of culture and commerce, like restaurants, churches, and community centers, into meeting places to organize and educate. Many of these places are still standing and you can visit them today. From planning peaceful protests at Dooky Chase's Restaurant in New Orleans to voter registration clinics at the Masonic Lodge in West Feliciana Parish, explore the many meeting places that paved the way to Making Rights Real.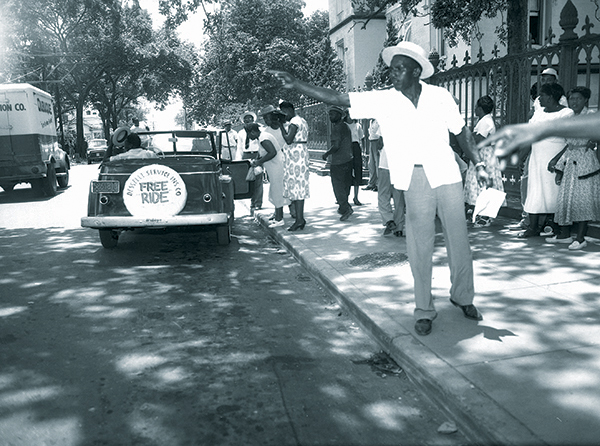 New Orleans
The city of New Orleans hosted countless amount of gathering places for civil rights organizers. One of these more famous places is Dooky Chase's Restaurant in the Tremé neighborhood. The restaurant is still running today, and you can visit to learn both about the culture and enjoy some authentic Louisiana culinary creations.
St. Michael's Hall at Xavier University is another cultural hub to visit during your trip to New Orleans. This is the lodging where the Freedom Riders stayed as they planned their next inter-state demonstration.
Shreveport
Shreveport was a hub for organization and activism during the Civil Rights Movement.
The Old Galilee Baptist Church was a location that Dr. Martin Luther King, Jr. performed sermons at multiple times in his visits to Shreveport. Today, the city owns the church and has named it a historic site, however the church has been empty and decaying for years. Activists are attempting to get the city to restore the site or salvage much of it for a museum to be built in the same location.
The Modern Beauty Shop was owned by Anne Brewster and Mamie Love Wallace, who were two associates of Martin Luther King, Jr.'s who helped to bring the civil rights movement to Louisiana. At their salon, these women hosted voter registration workshops and political forums.
Protests and Confrontations
In Louisiana, some of the largest and most brutal protests and demonstrations took place, capturing the attention of the nation's leaders and inspiring sympathy and action from the U.S. population. 
Southern University Students
Southern University students were extremely active during the Civil Rights movement. In 1960, 16 students were expelled from the university for hosting a sit-in at multiple places of commerce throughout the city, which sparked a wave of protests from the student body. In 1972, student demonstrations against the school's administration services led to two Southern University students, Denver Smith and Leonard Brown, being shot to death by local officers. A memorial stone is placed on campus where this grim event took place and the university's student union is named after these two young men.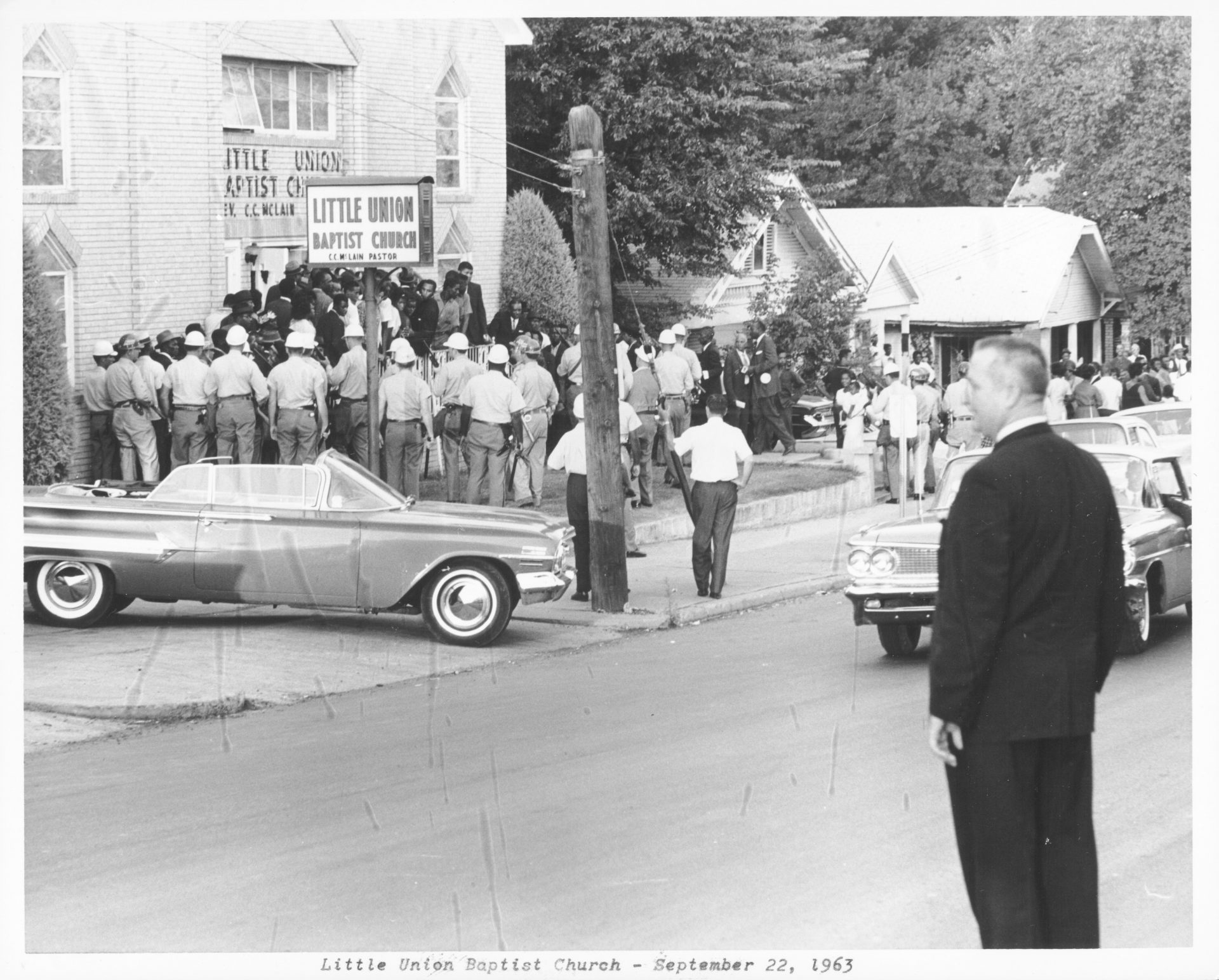 Plymouth Rock Baptist Church
Plymouth Rock Baptist Church saw its largest demonstration when James Farmer, the national director of Congress of Racial Equality (CORE) was released from jail after voting registration demonstrations. When he and other released activists went back to the church, it was surrounded by angry protestors and authorities attempting to capture Farmer. He narrowly escaped in a hearse from a local funeral home. From this event, this church got its nickname still used today: "Freedom Rock."
---
By Isabella Wilkes