Embrace the season's fall foliage with Minnesota routes enveloped by captivating color
'Tis the season. In Minnesota, that doesn't mean turkey and fruitcake. It refers to the feast for the eyes known as leaf-peeping. In autumn, get the sign-up sheet ready, for Minnesotans become avid voyeurs of the state's glorious forests as soon as it's time to stow away the bathing suits (well, almost).
The drama features flaming maples and sumac, birch and aspen garbed in gold and the deep green frame of native pines. The fall color show begins in mid-September in the north and continues glowing through late October at the state's southern border.
Tours ranging from an afternoon to several days are so memorable that one is not enough; customers return not only later in the season but year after year, eager to retrace favorite viewing routes and explore new ones.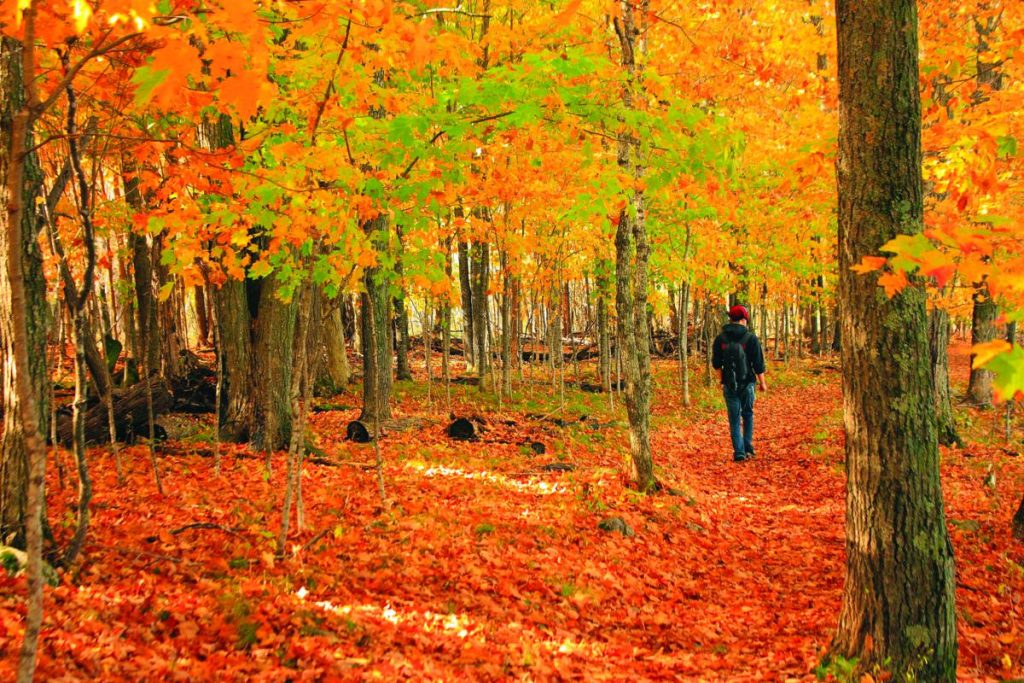 Exploring fall foliage around Lake Superior
The state's largest lake is, of course, Lake Superior, and leaf-peeping is grandest (and earliest) along its north shore. The drive begins at the robust working harbor of Duluth (watch for the replica Viking ship heralding those rumored explorers of centuries ago). Scores of well-marked scenic overlooks offer plenty of photo ops as well as walking trails that wind along the many rivers cascading into the lake, each snaking back into the Superior National Forest, pristine and undeveloped.
Split Rock Lighthouse, a photo-ready icon, commands one of these captivating outlooks, followed by the working mines of Silver Bay. Continue the drive north to the plummeting Caribou Falls, Temperance River (root beer in color, thanks to the iron-rich soil it splices), foaming Cascade River and more, all the way to Grand Portage, bordering Canada. It's easy to see why this route is designated an "All-American Drive."
Inland Minnesota fall foliage viewing
For inland viewing, trace Hwy. 1 through the Superior National Forest to Ely. Linger in Ely to visit its famed International Wolf Center and American Bear Center, or simply watch for some of the 155 species of birds making their way south. Ely's Boathouse Brewpub offers rustic dining, while Chocolate Moose is a longtime foodie landmark.
Continuing southwest, the circle drive skirting deep, blue glacial lakes is anchored by the mining town of Virginia. Its rich story, spun by immigrant workers in nearby iron mines, is celebrated at Lake Vermilion-Soudan Underground Mine State Park, aglow with the forest's flaming maples. Guided tours escort visitors, via an underground elevator, deep down to where miners once worked.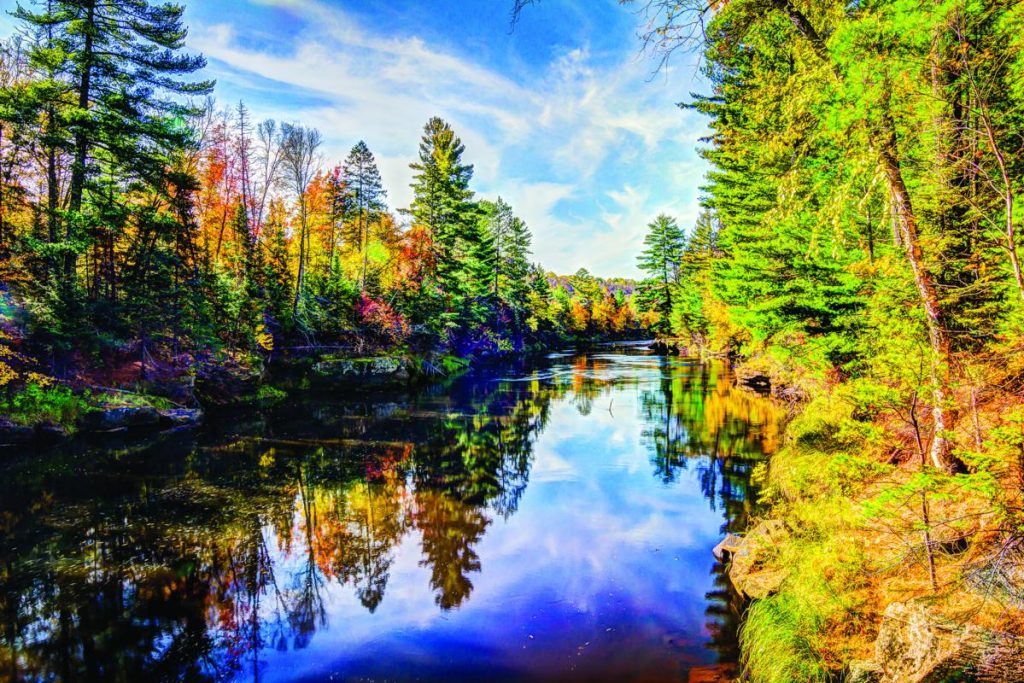 Back at the surface, Virginia's 40-acre Olcutt Park Greenhouse and Botanical Garden displays exotic palms and plants. Nearby Eveleth boasts the U.S. Hockey Hall of Fame, where fans can get an inside look at why and how this hardscrabble region scores above its weight in annual state tournaments.
Fall foliage in West-Central Minnesota
The west-central byroads of Minnesota blaze with maple, basswood and aspen, set off by rusty oaks and the old-growth pines for which the region is famous. The jewel crowning the route running north from Park Rapids to Bemidji is Itasca State Park (Minnesota's oldest and second-largest state park). It's here, at the headwaters of the Mississippi River, that visitors can step across the spot where the great river begins as a tiny stream before picking up steam and muscling its way to the Gulf of Mexico. The Headwaters Café is open through September. Bus tours often arrange for guests to jump aboard the Chester Charles II tour boat for two-hour, naturalist-guided jaunts through early October.
Lake Bemidji State Park hosts the last of the season's wildflowers and provides peeks at scampering wildlife among its scenic bogs. Before departing, peruse the town of Bemidji ("First City on the Mississippi"), where Bemidji Woolen Mills tempts shoppers with locally crafted blankets, sweaters and shirts, plus yarn for DIYers. Handicrafts from nearby Native American reservations are sold at many local shops as well. In late October, Bemidji invites tour groups to join its annual Studio Cruise, where artists open their studios and share their work.
Clad in your new red-and-black-checked lumber jacket, pose for a photo beside the larger-than-life statues of Paul Bunyan and Babe, his legendary Blue Ox. Paul's alleged baby shoes reside in the nearby visitors center. The town's historic Chief Theater is home to year-round performances, before which a pint at Bemidji Brewing may be welcome.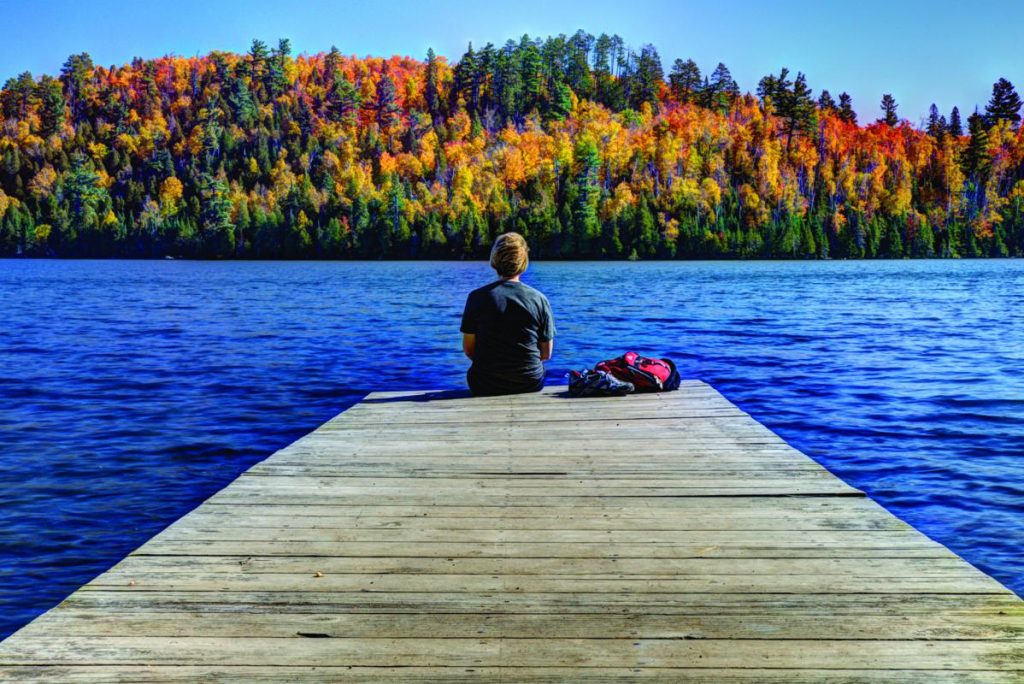 Fall colors in Minneapolis' Chain of Lakes
Catch up with the Mississippi again as it courses through Minneapolis and St. Paul and connects with Minneapolis' lovely Chain of Lakes. This urban parkland, where maples blaze and willows weep their golden leaves, is a popular 50-mile drive that connects Cedar Lake, Lake of the Isles, and lakes Calhoun, Harriet and Nokomis, home to brilliant boulevard trees and mansions rising behind them.
The drive is so full of eye candy that it's been named the Grand Rounds National Scenic Byway. Don't pass up a stop at Minnehaha Falls or at the casual seasonal eatery Sea Salt on Nokomis for tasty local fare. St. Paul's stately Summit Avenue, leading to the Minnesota Capitol and lined with the city's most beautiful homes, is an autumn must-see.
Head east 25 miles to the ultra-scenic St. Croix River Valley, which divides the state from neighboring Wisconsin. Drive Hwy. 95 from Afton north to Taylors Falls to catch the peak of color.
Stillwater, the center point of this route, is a picture-perfect, old-time river town where logging on the St. Croix once reigned and supported all those gorgeous Victorian homes and church spires that overlook downtown. Today, its charming Main Street is populated by antique shops, a winery and a brewery, stores for outdoor gear and cabin kitsch, and one-of-a-kind eateries that showcase homemade sausage and gelato and everything in between. Afton and Taylors Falls also offer more than their share of unique spending and dining opportunities.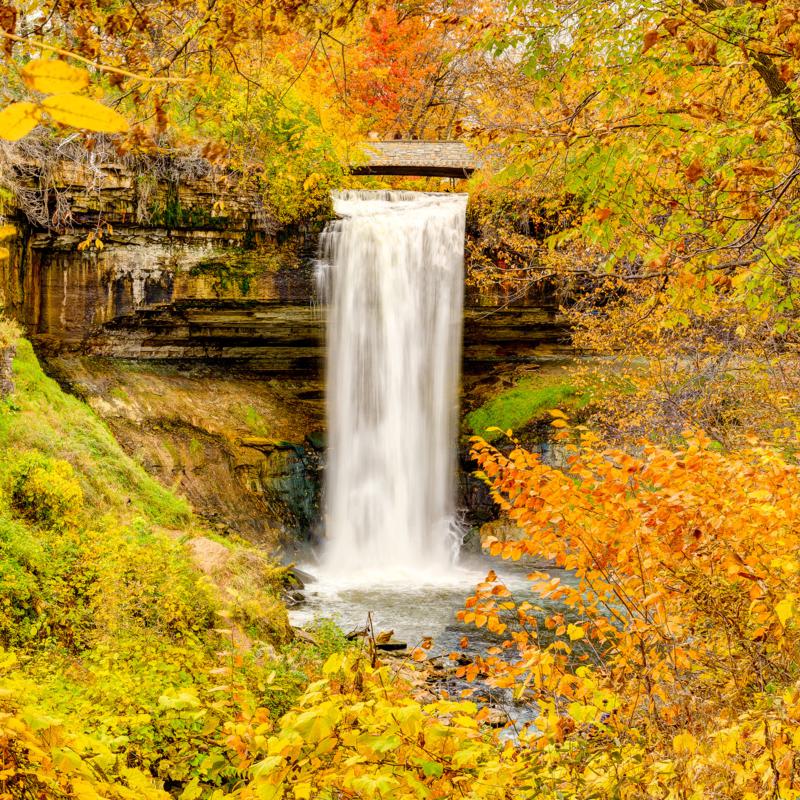 Tracing the Mississippi River from the Twin Cities south along the Great River Road provides prime leaf-peeping well into October. In historic Red Wing, a frequent stop for railroad and riverboat passengers, a bluff perched above the picturesque town makes for a challenging hike and great place to spot bald eagles. The historic St. James Hotel is adept at serving group meals aside the river, and the iconic Red Wing Pottery and Red Wing Shoes (think sturdy boots) assure a workout for the wallet.
Follow Hwy. 61 farther south along the river, past apple orchards with their tempting roadside stands, aiming at the southeastern tip of the state and the deeply wooded blu"s along the Root River. Here, little Lanesboro provides an alluring glimpse of days gone past, including antique shops and galleries and Amish buggies bringing wares to the farmers market. Amish tours lead folks deeper into the tangle of country roads dressed in their fall finest.
If you'd like more great group travel ideas in Minnesota, check out the Minnesota Group Tour Guide and be sure to Subscribe to Leisure Group Travel to stay up to date with our latest travel news.