Electrifying Las Vegas shows mesmerize audiences with spectacular aerial stunts, dazzling sets and mind-bending illusions for all ages
When the thrill of the slots and tables has run out, Las Vegas shows never fail to deliver the glitz and glamour you've come to expect in the entertainment capital of the universe. The kaleidoscope of options and line-up of big-name stars are unrivaled anywhere on the planet.
Nearly all Las Vegas shows offer group discounts and packages that enhance the megawatt experience. Much like all the action in Vegas, most performances occur late into the evening; matinees are rare. Here are some must-see Las Vegas shows for non-stop entertainment on your next group tour.
Cirque Du Soleil Las Vegas Acts
Offering six mind-blowing acrobatic performances, it's no wonder Cirque Du Soleil shows are top choices for choreographed entertainment. Hit the Vegas Strip and get lost in dream-like productions replete with spinning aerialists, underwater dancers and luminous full-scale sets.
Become hypnotized by whimsical costumed creatures tumbling around the colorful stage during Mystere at Treasure Island. Hold your breath as highflying trapeze artists soar through the air narrowly missing one another in the longest-running Cirque Du Soleil performance. Brimming with grandiose props and elaborate costumes, Mystere is one of the best Las Vegas shows for families and kids.
"O" by Cirque Du Soleil at Bellagio is still making a massive splash with audiences of all ages. Immerse in an underwater oasis featuring a ghost ship, synchronized swimmers and divers leaping from 60 feet above the crowd. This theatrical Las Vegas show is perfect for sophisticated groups appreciating fine art and lovers of all things aquatic.
A favorite music show in Las Vegas is Michael Jackson ONE at Mandalay Bay. In a lively acrobatic musical performance, Cirque Du Soleil presents the iconic tunes and props from the legendary King of Pop. Tap your feet to the beats as acrobats repel from the ceiling pulling off show-stopping maneuvers. This Las Vegas show provides non-stop music entertainment for the whole family.
Explore the psychedelic 60s in Beatles LOVE at The Mirage, a three-time Grammy-winning Las Vegas show. Step back in time with songs that evoked love and hope during the Vietnam War. Aerialists and highflying acrobats perform magnificent feats choreographed to beloved songs, including "Hey Jude" and "All You Need is Love," perfect for music lovers and family groups.
If your traveling tribe is looking for an experience that packs a punch, look no further than KA at MGM Grand. This Cirque Du Soleil performance should be number one on your list for action and Hollywood-worthy fight scenes. Follow the story of a brother and sister ripped apart by war featuring a one-of-a-kind vertical combat sequence in a Las Vegas show you won't soon forget.
Mad Apple at New York-New York is best enjoyed by adult groups in this late-night style Cirque Du Soleil show. A love letter to the Big Apple, this performance welcomes audiences into a dusky New York City bar scene complete with stunning décor, multiple bars, acrobatic performances, comedians, live singers and more.
Mind-Bending Vegas Magic Shows
Criss Angel MINDFREAK at Planet Hollywood is a high-octane Las Vegas show featuring favorite illusions and never-before-seen magic tricks. This immersive performance delivers electrifying pyrotechnics and mystifying illusions, including the MINDFREAK'S famed levitation act.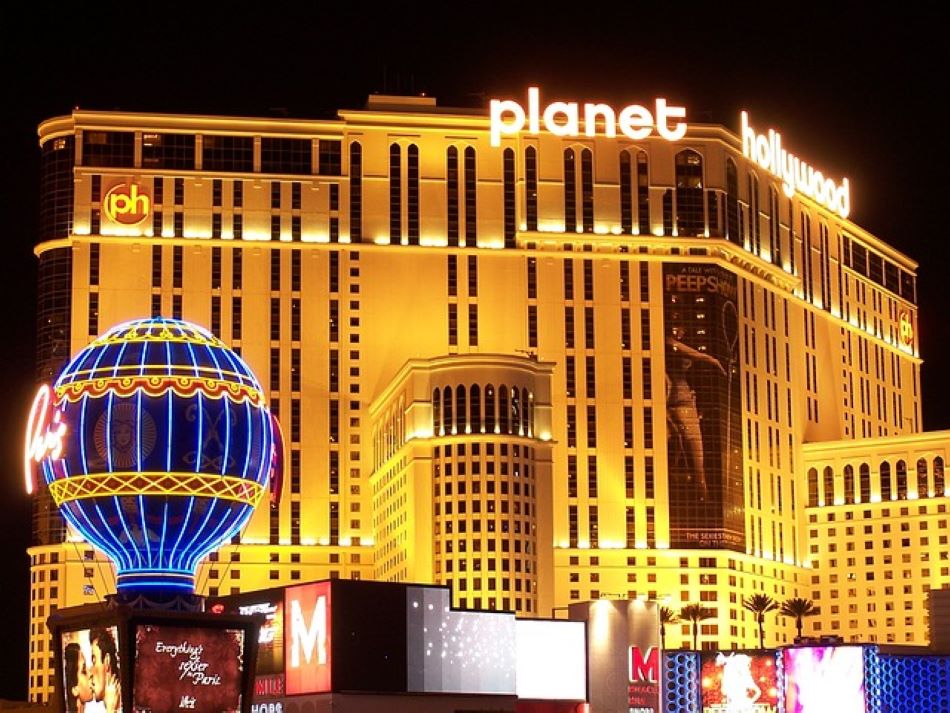 Overload your senses with a night of magic and mystery at a David Copperfield Las Vegas show. The world-renowned master illusionist captivates audiences with unbelievable magic tricks and incredible deceptions that will keep your group guessing. If you're lucky enough to be chosen, you could become part of the magic with audience participation!
Experience the magician that took America by storm, winning Season 9 of America's Got Talent. Mat Franco-Magic Reinvented Nightly stirs the curiosities of young and old spectators. An intimate setting provides up-close viewing of his sleight-of-hand tricks. Hear how Mat's love of the artform began while he transfixes audience members with nimble fingers slyly manipulating cards.
Witness the iconic duo Penn & Teller perform their comedic Las Vegas magic show that is sure to induce belly laughs and blown minds. Absorb the comedic commentary narrated by Penn as Teller fascinates audiences with innovative illusions and beloved classic magic tricks.
Popular Las Vegas Entertainment for Families
Killer dance moves executed by masked performers make the Jabbawockeez Las Vegas show a must-see for any tour group. The award-winning performance is considered the "Best All Ages Production" and is jam-packed with impressive athleticism and out-of-this-world dance moves for non-stop entertainment.
The Blue Man Group has been lighting up Sin City stages for decades with their audiovisual theatrics. The blue guys offer clean family fun through quirky musical instruments and an unconventional performance style. Music, comedy and education comprise this unique family show.
For spectacular Las Vegas acts with variety, take your group to experience WOW-The Vegas Spectacular featuring everything from acrobatics and aerial displays to 3-D multimedia projections, an epic water stage and impressive theatrical lighting.
Live shows on The Strip can turn ordinary group tours into extraordinary Las Vegas experiences. Whether you're holding your breath during high-rise stunts or clapping your hands to Michael Jackson classics, the myriad of Las Vegas shows will appease any group.
Visit the entertainment capital of the world on your next group getaway and subscribe to Leisure Group Travel and never miss exciting new adventures.