Take a step back in time at historic sites such as Alton's Confederate Prison, the Lincoln & Douglas debate site and the region's Underground Railroad sites. Get some fresh air while touring beautiful gardens, visiting countryside wineries and browsing through galleries to watch the local talent at work. When Living History meets Gardens, Grapes & Galleries, your group will experience a historic journey blossoming with scenic beauty.
3 Unique Experiences on This Trip
[list line="no" style="style1″]
Civil War Living History
Mississippi Mud Pottery
Grafton Winery The Vineyards
[/list]
Duration: 2 Days
Available: Year-round
This Itinerary is Ideal For: Adults over 21
Itinerary Details
---
Day 1
Living History Tour
We'll keep your group on the edge of their seats as we travel through time hearing the stories of Alton's Lincoln & Civil War Legacy Trail from the cast of the Alton Little Theater and visiting historic sites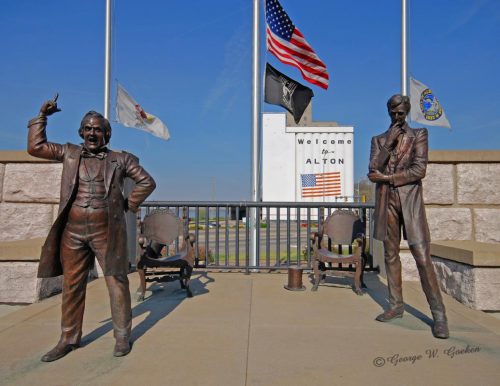 such as the Confederate Prison. At Illinois' first state penitentiary more than 11,700 Confederate prisoners passed through the gates and were held captive within its walls during a three-year period. Walk in the footsteps of Abraham Lincoln in Lincoln-Douglas Square, the site of the famous final debate between Stephen A. Douglas and Abraham Lincoln. This is also the site of Alton's former City Hall, where more than 6,000 people gathered to hear the debate. After lunch at one of the region's many group-friendly restaurants, you'll step back in time once again to hear the story of slaves as they made their way across the Mississippi River into the free state of Illinois on an Underground Railroad Tour. These sites include Rocky Fork Church, Enos Apartments and more. Next, visit the Museum of History and Art to view relics of the area's past, including exhibits on the World's Tallest Man – Alton's Gentle Giant, Robert Wadlow. Also discover winged monsters, explorers and riverboats at the museum. Cap off your day with Dinner at Lincoln's Table at My Just Desserts, another historic site visited by Abe Lincoln before his presidency.
Day 2
Gardens, Grapes & Galleries
Our gardens tour is a wonderful way to get your group out into the fresh air. The tour highlights three beautiful gardens, the Lewis & Clark Community College Missouri Botanical Signature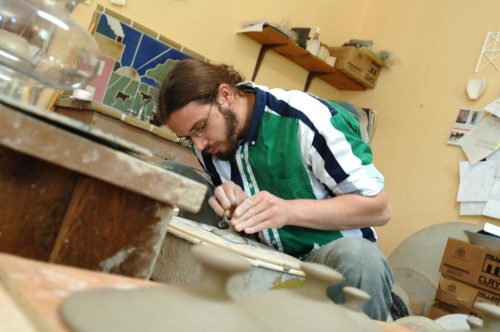 Gardens, Nan Elliott Rose Garden at Gordon Moore Park and the Missouri Botanical Signature Gardens at Southern Illinois University Edwardsville. The gardens are best experienced May-October. A stop at our "Illinois Made" designated shop, Mississippi Mud Pottery, is a must. Step into their gallery and watch the artists create new pieces right before your eyes. Finish the day sipping wine at Grafton Winery The Vineyards and picking apples at Eckert's Orchard. The Vineyards' 11,000-square-foot production facility and tasting room offers comfortable seating, a bar and fireplace, and a 5,000-square-foot pavilion with a view like no other. Right next door to the winery and a great addition to this tour is Eckert's Orchard, open August-October. Ride the wagons out to pick your own apples or visit the Country Store where homegrown apples are also available.