Gardens in Minnesota offer a variety of serene settings for travelers to enjoy. Depending on their interests, groups can learn about plants as they immerse themselves in horticultural splendor or just soak up the relaxing atmosphere. Some popular gardens and parks: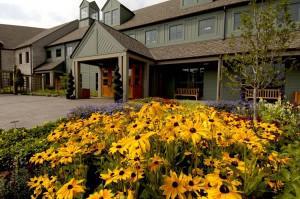 The Minnesota Landscape Arboretum in Chaska, 25 miles southwest of Minneapolis and Saint Paul, features more than 1,000 acres of gardens, model landscapes and natural areas from woodlands to wetlands, plus an area showcasing extensive collections of northern-hardy plants. Part of the University of Minnesota, the arboretum will satisfy the avid walker or runner with 12½ miles of garden paths and hiking trails. It features 28 different gardens, including six herb gardens, several rose gardens, multiple perennial gardens and a prairie garden. The arboretum also has collections of crabapple, pine, ornamental grasses, roses, maple and herbaceous perennials. Group tours are offered year-round along with a wide selection of special shows, activities and musical events. (952-443-1400, arboretum.umn.edu).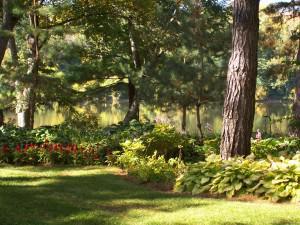 Munsinger and Clemens Gardens in St. Cloud is a volunteer-run organization that was formulated in 2000 with hopes of encouraging residents and visitors to increase their contact with the gardens and to enhance their horticultural understanding. Munsinger Gardens consists of 14 acres of flower-lined paths winding beneath tall pine trees alongside the banks of the Mississippi River. Decorated with ironwork and intricate fountains, the adjacent Clemens Gardens consists of six gardens in a classical European design, though the plant variety is dominantly American, including roses and perennials. The calendar includes outdoor summer concerts and events. (320-255-7216, munsingerclemens.com)
Enger Park Gardens and Tower overlooks the Lake Superior port city of Duluth. The gardens were created in the 1930s through a donation from a Norwegian immigrant. Visitors can climb to the top of the tower for views of Lake Superior. The park offers Japanese gardens, dwarf conifers and perennial flower gardens. Groups who visit during the spring will be greeted with 4,000 daffodils at the entrance. (218 730-4300, horticulture.cfans.umn.edu)
Lutz Railroad Garden, located in the Twin Cities suburb of Eagan, is unique because of its setting in a private garden and elaborate model railroad on display. The backyard setting includes a variety of flowerbeds, waterfalls and a fishpond. The model train travels through the terrain, picking up passengers in the miniature towns.  Free admission is offered on June 19, July 17, Aug., 21 and Sept. 18, 2011. Groups can make appointments to view the garden on other days. (651-454-3534)
Caponi Art Park, also located in Eagan, is a large community space on 60 acres of wooded hills. The park offers a variety of trails, a sculpture garden and an amphitheater in the woods. A wide range of programs is also available, including tours, family activities, and arts and cultural programming. (651-454-9412, caponiartpark.org)
Minnesota Marine Art Museum and Gardens in Winona, originally known for its nautical-themed art collection, is now complemented by a natural garden landscape along the banks of the Mississippi River. The garden has over 60,000 native plants, including prairie trees, shrubs, flowers and grasses as well as a spectacular wildflower meadow. The colors and textures of the plants were chosen to please the eye throughout all four seasons. The garden is decorated with perennial borders and walkways, inviting groups to take casual strolls in a majestic setting. Benches and tables allow visitors to relax and enjoy the beautiful views. (507-474-6626, minnesotamarineart.org)
Eloise Butler Wildflower Garden and Bird Sanctuary stretches over 13.8 acres in Minneapolis.  The sanctuary has bog, prairie and woodland habitats in which native animals and wildflowers can be seen. Featuring 500 plant species and 140 bird species, it is the oldest public wildflower garden in the United States. The garden has a variety of paths and a shelter where groups can browse through guidebooks, natural history displays and other educational materials. (612-370-4903, minneapolisparks.org)
Cowling Arboretum, at Carleton College in Northfield, occupies roughly 880 acres of land. Commonly referred to as the "Arb," it includes 10 miles of trails and displays both native and non-native trees and shrubs. Some habitats include forest, oak savanna, prairie and wetland areas. Visitors enjoy running, walking, skiing, fishing and just taking in the natural beauty. (800-995-2275, apps.carleton.edu).
Jo Ryo En Japanese Garden ("The Garden of Quiet Listening"), also located at Carleton College, was named one of the 10 best Japanese gardens outside Japan. This garden is a "kare-sansui" or dry-landscape garden, where water is supplied only through the rocks and gravel. It features mostly evergreens with flowering shrubs. Features include stone lanterns, stone paved walkways, a mountain stream with Lake Superior stone and a picturesque wooden bridge. (800-995-2275, apps.carleton.edu).
Whether your groups want to enjoy breathtaking views of Lake Superior, roam through a field of wildflowers or take a fantasy trip to Japan, they'll find plenty of opportunities to soak in the natural beauty of Minnesota. The variety of landscapes, wildlife and plant species will leave visitors with florid memories.