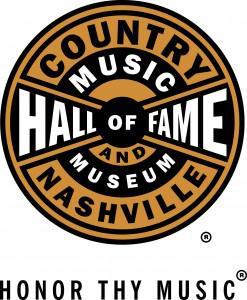 Interactive exhibits, films featuring country music's biggest stars, live performances, and incredible architecture along with our famous Southern hospitality turn a day at the museum into memories of a lifetime. With all we have to offer, the museum is the true Music City experience.
In addition to thousands of priceless artifacts, images and video, a day at the museum includes access to special limited engagement exhibits. Don't miss your last chance to experience Family Tradition: The Williams Family Legacy, Presented by SunTrust, open now through December 31, 2011. The Hank Williams family saga is one of great accomplishment and great heartache. This exhibit illustrates both aspects of their remarkable lives. Held over by popular demand, the exhibit has been expanded with the addition of new heirlooms from the family.
Also, don't miss Tammy Wynette: First Lady of Country Music, Presented by Great American Country Television Network, open now through June 2011, and Chet Atkins: Certified Guitar Player, opening August 2011 in the museum's east gallery.
Learn more about Nashville's rich musical heritage and how it has shaped today's popular music by including a visit to Historic RCA Studio B, "The Home of A Thousand Hits," nestled in the heart of famed Music Row. Add this one-of-a-kind Nashville attraction to your Country Music Hall of Fame and Museum® itinerary and experience the music industry as it was 50 years ago or just last week.
Customize Your Experience with one of our Unique Group Packages
Star for a Day*
This itinerary begins on Nashville's famed Music Row with a tour of Historic RCA Studio B. Here your group can get an up-close look at the studio once used by legends Dolly Parton, Elvis Presley and many other American music icons.  Studio B recording in 1996, and artists such as Martina McBride, Leann Rimes, Carrie Underwood and indie rock group My Morning Jacket have recorded there. Tours conclude inside the actual studio where the group will work with a professional sound engineer in a recording session that they will be able to purchase as a keepsake CD. The package also includes the option of lunch or dinner at either the world-famous Wildhorse Saloon or Hard Rock Café, where groups enjoy the special surprise of hearing their newly recorded "hit" come alive over the restaurant's state-of-the-art sound system.
The Stories Behind The Songs: Group Songwriter*
After touring the Country Music Hall of Fame® and Museum, your group can participate in a 45-minute private session with one of Nashville's accomplished songwriters. Visitors are given insight on the craft of songwriting from concept to hit. These up-close and personal sessions give guests a rare opportunity to hear recognizable hits in their original forms. Sessions conclude with a meet and greet with the writer (who has his or her recordings available for purchase) and autographs.
Sharing the Art of Songwriting*
Your group joins one of Music City's premier writers for an hour-long session of songwriting. By offering personal insight and direction, the writer guides your group in composing an original song. Guests are encouraged to offer lyric ideas in an improvisational and unpredictable style that keeps the fun rolling. And before the hour is over, our songwriter delights the group one more time by performing their finished song that they can purchase as a keepsake.
Music City Showcase
For choirs and ensembles of 20 to marching bands of up to 100, the Country Music Hall of Fame and Museum provides an excellent opportunity for performance groups of all levels to showcase their talents.
Celebrity Audio Tour*
Bring history to life with this guided museum tour. Bill Cody, WSM-AM radio personality and GAC Master Series host, takes your group on a tour through the different eras of country music. Along the way, popular country music artists, including Charlie Daniels, Vince Gill, and Dolly Parton, provide behind-the-scenes stories, insider tips, personal memories and more.
*These special packages and programs can be added to your museum itinerary for an additional fee.
Group rates available. Please inquire with your group sales specialist for more information.
Contact Info
Phone: 615.416.2001 or 1.800.852.6437
Mailing Address: 222 5th Avenue South, Nashville, TN 37203
E-mail: info@countrymusichalloffame.org
Web: www.countrymusichalloffame.org