Venerable city's comeback shows the Rust Belt is being revitalized
Like many Midwestern regions which once thrived on factories and steel production, Cleveland was seen as a declining industrial city near the end of the 20th century — part of the Rust Belt.
With a reputation as an underdog city and a whole lot to prove, Cleveland has slowly but surely revived. Its rejuvenation stems from community efforts, new businesses and green redevelopment plans (not to mention the city's restored pride thanks to the Cleveland Cavaliers winning the 2016 NBA Championship). Blossoming into an industry hub for biomedical and health start-ups and bringing a youthful flair to the lakeside city, Cleveland is now home to award-winning restaurants, a thriving nightlife and an arts and culture scene to match any other. Businesses have brought back new shopping areas, museums and attractions, drawing fresh eyes to the newly invigorated cultural hub. Full of one-of-a-kind group experiences set in the backdrop of Cleveland's unique history, here are just some of the comeback city's top spots.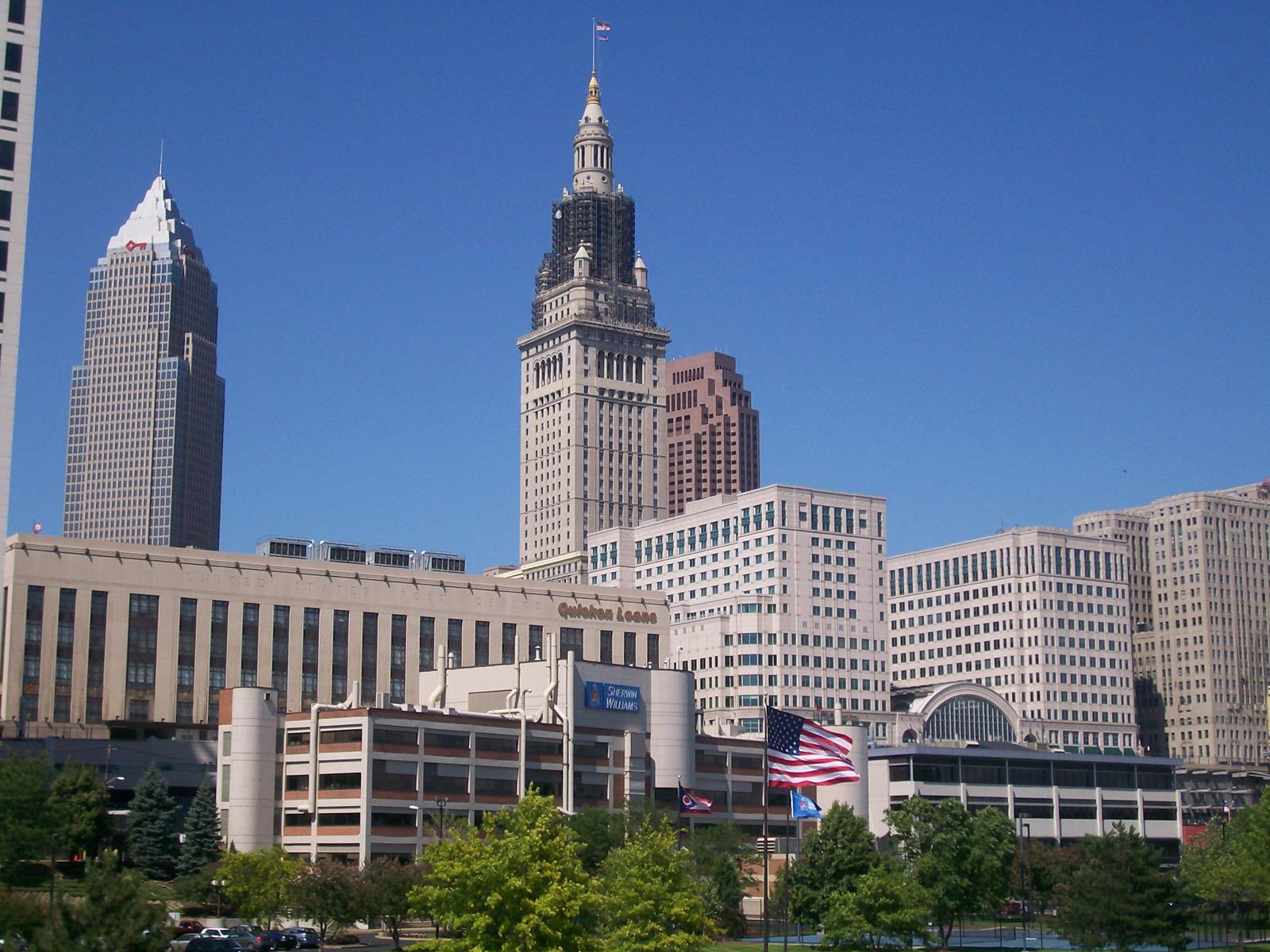 No must-see list would be complete without a stop at the Rock and Roll Hall of Fame, an inspiring tribute to the world's greatest and most influential rock legends. The building (which looks like a record player from above) offers seven levels and 55,000 square feet of guitar-smashing, foot-tapping exhibits to wander through. The Early Influencers section documents the impact of artists such as Ray Charles, while the Legends of Rock and Roll collection includes clothing and instruments from The Beatles, David Bowie, Michael Jackson and more. Groups can explore the origins of rock and roll in Cleveland, and see how the City and Sounds exhibit archives the musical style of your city.
The Hall of Fame and Museum is a testament not only to the greats of rock and roll, but also to the tenacity of the people of Cleveland. When the Rock and Roll Hall of Fame Foundation was deciding on a physical location in 1985, it passed over New York, Chicago and Memphis in favor of the impossible-to-ignore swell of public support coming from Cleveland. It's fitting that this is the city where local DJ Alan Reed first popularized the term "rock and roll," using it to describe the R&B records he played on the Cleveland radio station WJW in the 1950s.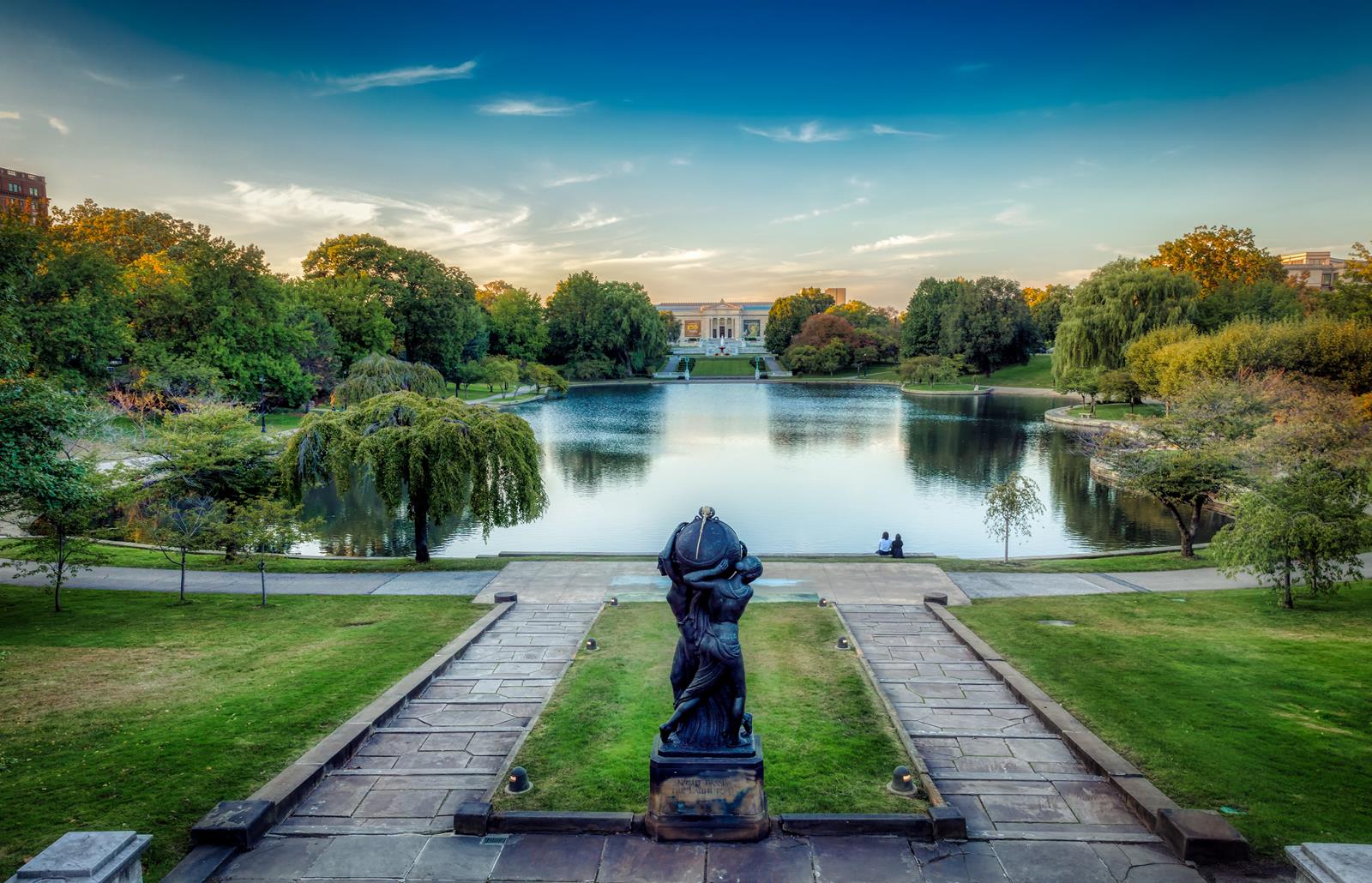 If the Hall of Fame has left your group with a taste for entertainment, there's no looking past the comedy shows, live music and water sports offered on the Cleveland riverfront. Bring your group some laughs at the Improv Comedy Club & Restaurant, which has hosted Jerry Seinfeld, Ellen DeGeneres and Cleveland's own Drew Carey. The 5,000-seat Jacob's Pavilion hosts some of the best musicians in the world, with artists like John Legend, Britney Spears and Paul Simon having performed there.
Of course, your group will have rumbling stomachs after all that exploring. The best thing for it is to hop on a lakefront and river cruise buffet with the Queen Nautica. Take a moment to relax with an unlimited buffet meal, musical entertainment and stunning waterfront views of Cleveland's skyline.
If you're curious as to where those shrimp cocktails came from, you're in luck — the Queen Nautica docks at the FirstEnergy Powerhouse, which houses the Greater Cleveland Aquarium. Built in the late 19th century, the FirstEnergy Powerhouse helped to power Cleveland's streetcar and electric railway system. The building's architecture only enhances the experience of the aquarium. Pass through the rugged brick exterior and walk beneath sand tiger sharks, peer through huge arched windows for a glimpse into the deep ocean and watch moon jellyfish float in the building's old smokestacks. With 55 exhibits of reptiles, fish, birds and aquatic wildlife, the aquarium lets visitors scuba dive with sharks, get close to a giant pacific octopus and be awed by an explosion of colors at the tropical reef exhibit, answering the age-old question, what does a rabbitfish look like, anyway?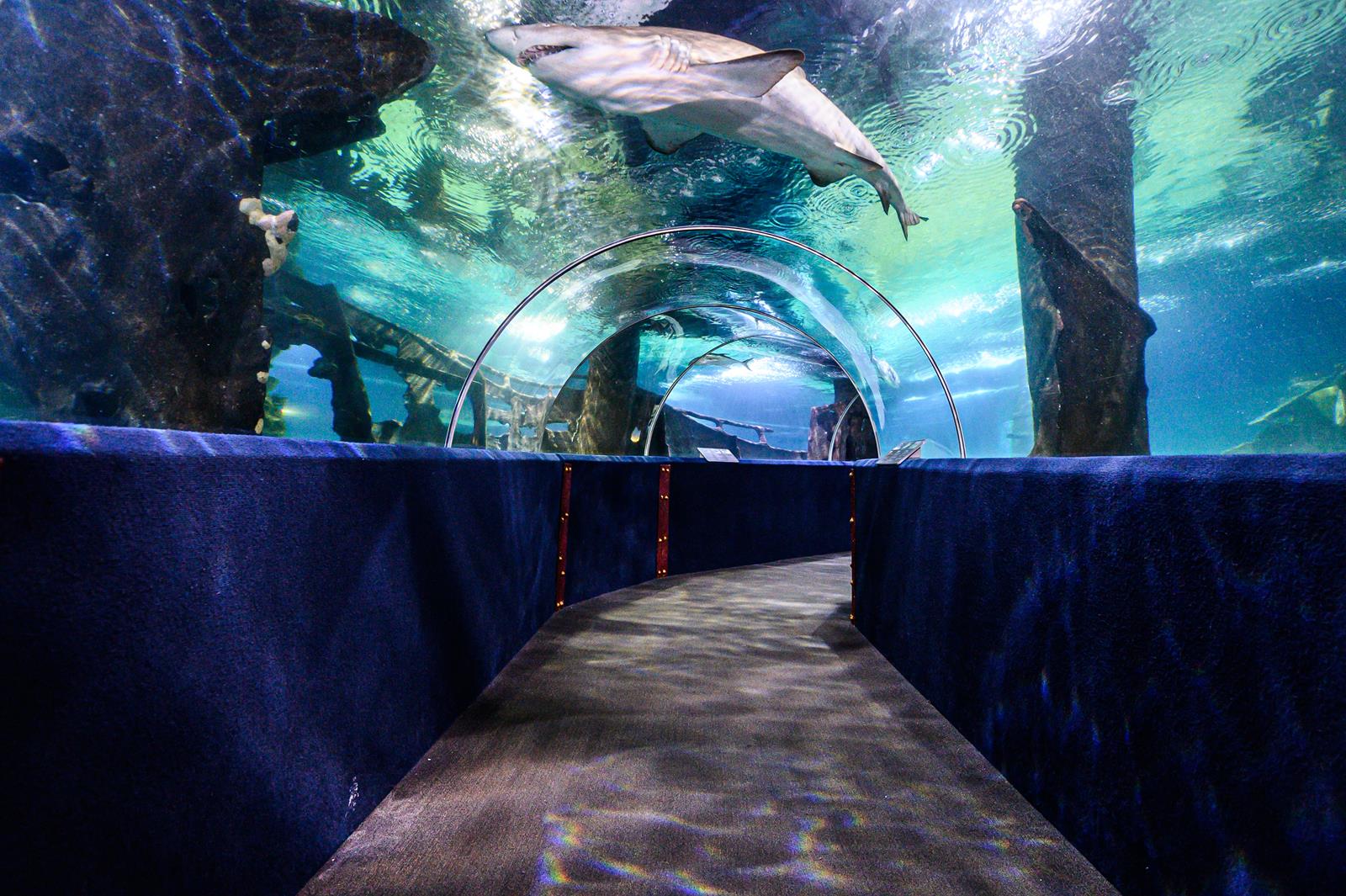 If the aquarium's stingray touchpool or Shark-Cam isn't risky enough, visitors can test their luck at the JACK Thistledown Racino, a racino with one of the state's most recognizable race tracks. Formerly the Thistledown Race Track, the facility is now home to the most prestigious race of the year — the Ohio Derby. Groups of 10 or more are eligible for free play with access to 1,300 Video Lottery Terminals and a VIP lounge. Not only can visitors win big by betting, but they can also enjoy a variety of entertainment and music and relax at one of their restaurants or bars including Cleo's, Center Bar and Slush Bar. Between the eclectic cuisine, bars, cruises and unique attractions, there's never been a better time to bring your group to this city of revival.
Itinerary: Three days in Cleveland
Day 1:
Start your trip with a visit to Cleveland's West Side Market. This is Cleveland's oldest public market and is home to vendors offering ready-to-eat foods, fruits, baked goods and more. Those seeking a pick-me-up can visit City Roast Coffee & Tea in the market, which has brought small batch organic and fair-trade coffees to Cleveland for more than 20 years.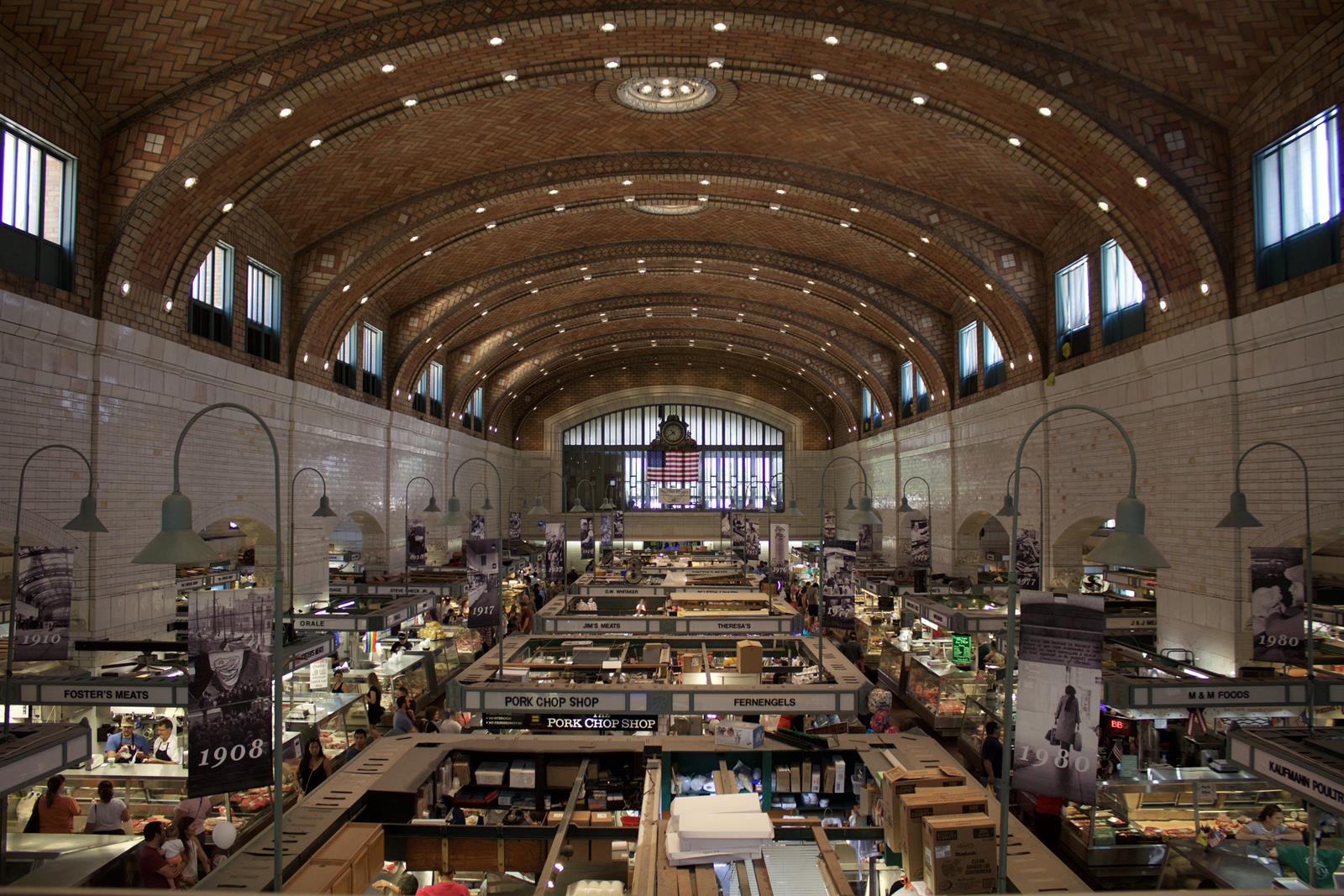 Next, pay a visit to the Rock and Roll Hall of Fame, which is located on the shores of Lake Erie. The world-famous hall of fame honors the history of the best-known and most influential artists, producers and other notable figures who have influenced the development of rock and roll. Another great option is the Greater Cleveland Aquarium, which features more than 2,700 animals representing 320 species. Groups can explore eight galleries containing exhibits as well as an 11,000-gallon touch pool inhabited by stingrays and a seatube that takes guests to the ocean floor where barracuda, angelfish and shark swim.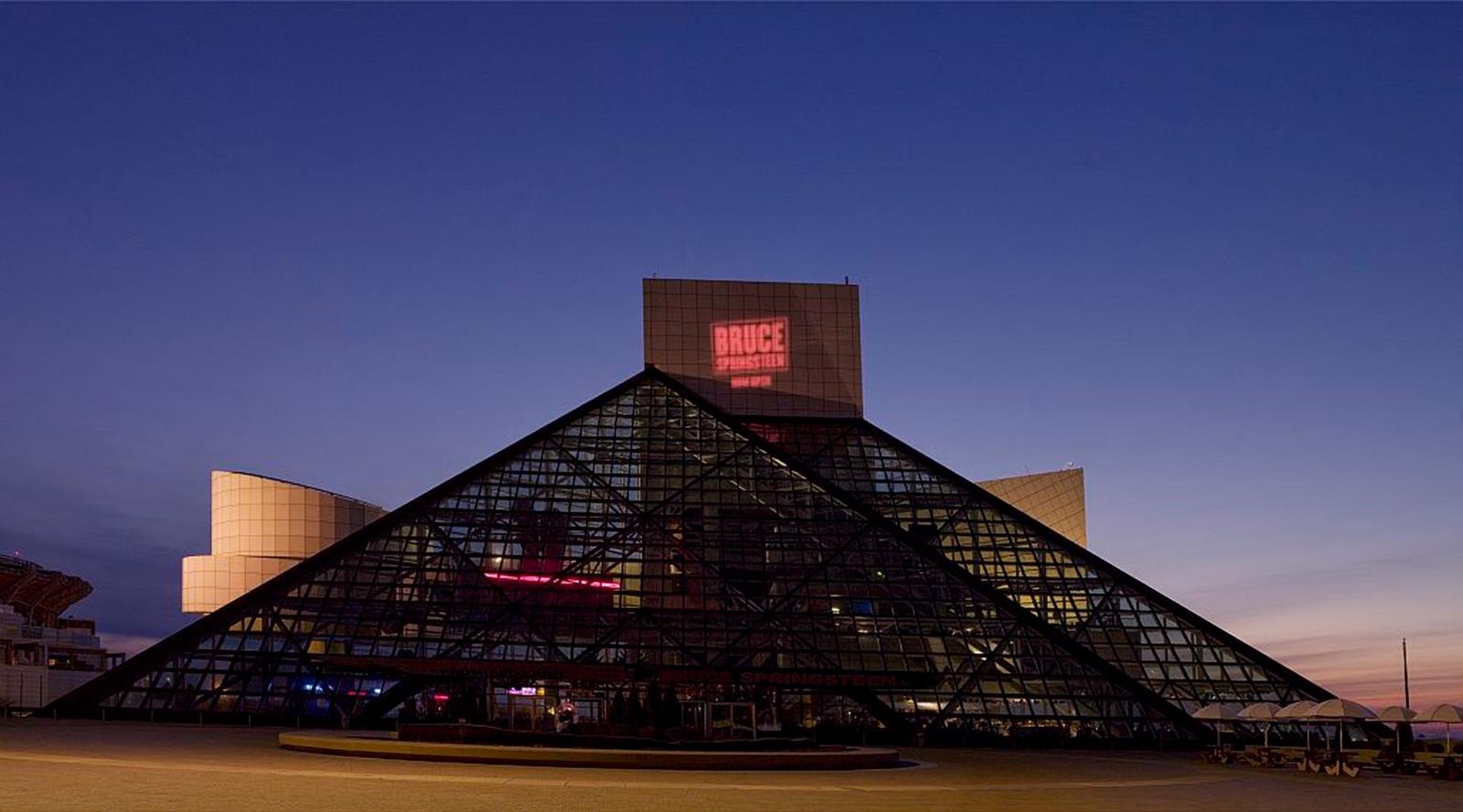 All of that walking will undoubtedly give you an appetite, so enjoy a meal at the Blue Point Grille, which was named Cleveland's Most Popular Restaurant by Zagat. Blue Point serves high-quality seafood in the heart of Downtown Cleveland's spirited Warehouse District.
Day 2:
For breakfast or brunch, visit The Burnham (located inside Hilton Cleveland downtown), which offers classics like corned beef and hash alongside eggs benedict and blueberry and chia seed pancakes.
After eating, take a trip to 78th Street Studios, the largest fine arts complex in Northeast Ohio, featuring more than 60 galleries, studios and performance spaces. 78th Street Studios contains more than 170,000 square feet of art galleries. If your trip covers a weekend, be wary that 78th Street Studios is closed on Saturdays and Sundays. On those days, visit JACK Cleveland Casino, which is open 24 hours and offers 1,300 slot machines, table games and a VIP lounge. The casino features a seven station buffet as well as two made-to-order eateries, Nonna Pazza, featuring pasta and flatbreads, and STACK'D, offering all-day breakfast and burgers.
For dinner, Adega Restaurant provides one of the best modern dining experiences in Cleveland. Adega features authentic Mediterranean cuisine that accompanies a stunning glass wine vault. Those seeking a good laugh with their meal can visit Improv Comedy Theater and Restaurant, which presents local comics and bigger names along with a basic dinner menu served pre-show.
Day 3:
Enjoy a French-inspired brunch at Gigi's on Fairmount, a neighborhood bistro that has an emphasis on wine in the heart of Cleveland Heights. Gigi's features a beautiful interior and a charming patio and offers delicious items like French toast with crème brulee, fresh berries, house vanilla whipped cream and warm maple syrup.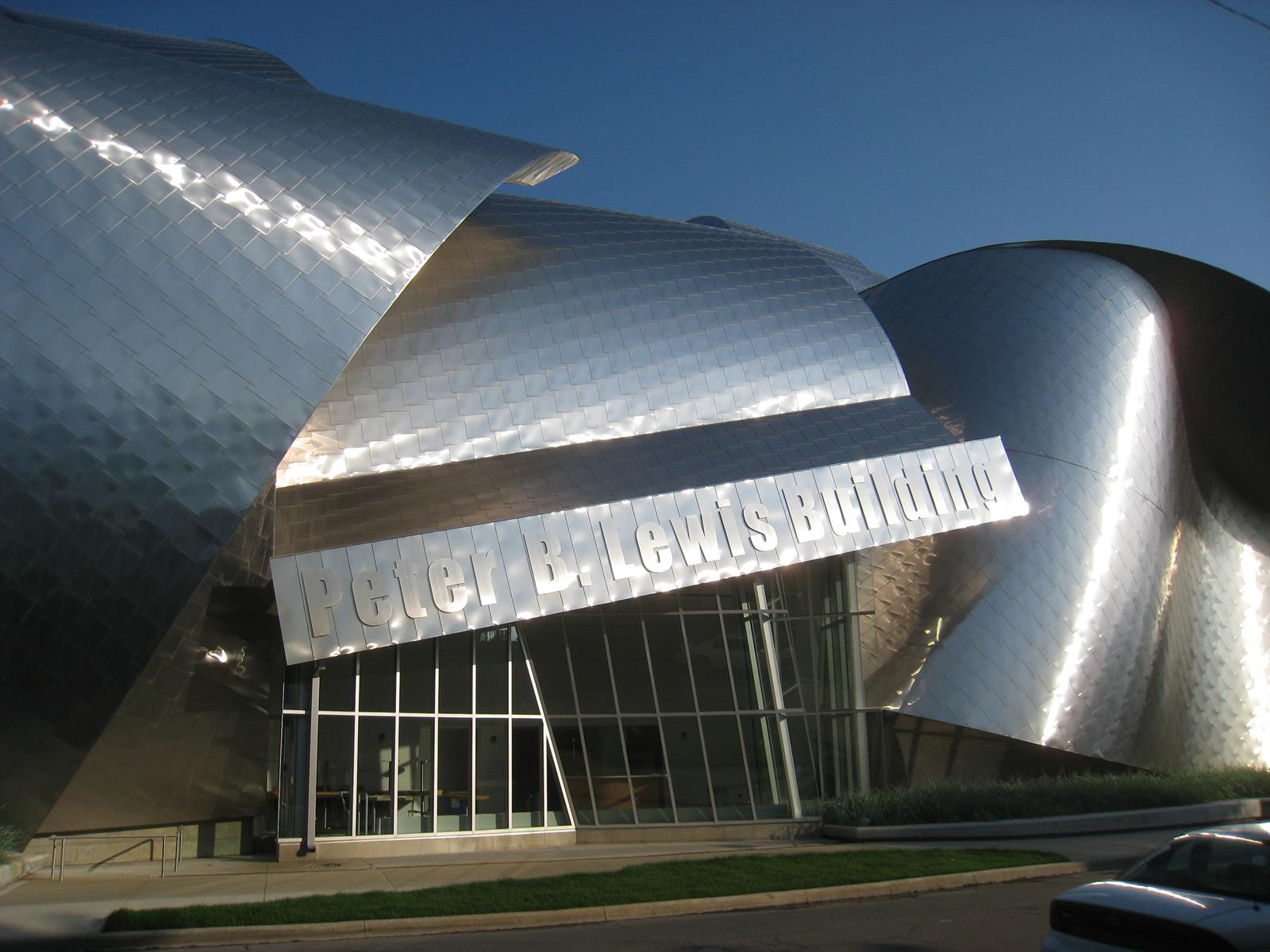 Next, take a trip to the Cleveland Museum of Art, which is internationally renowned for its substantial holdings of Asian and Egyptian art and houses a collection of more than 61,000 works of art from around the world. Another fantastic option is the Cleveland Museum of Natural History, a museum that contains collections that total more than four million specimens. Groups can delve deep into the past in its dinosaur hall, discover the outer reaches of the Universe in its planetarium and experience natural wonders in its outdoor galleries.
For dinner, Alley Cat Oyster Bar is a waterfront oyster bar in the Flats East Bank entertainment district. Alley Cat features open spaces, expansive views of the Cuyahoga River and seasonal open-air dining. Groups can enjoy mainstays like oysters, mussels, clams, lobster and fresh fish alongside chicken, steak, chowders, soups and salads.
By Lauren DeLorenzo