Party like royalty at Red River Mardi Gras Bash in Shreveport-Bossier City, Louisiana.
Located in Louisiana's gorgeous northwest, Shreveport-Bossier is famous for delivering Southern hospitality with a dash of spicy Cajun attitude. Known for its stunning riverfront vistas, 24-hour casinos, family-friendly festivals and myriad of entertainment options, the city is a hit with tourist groups of all sizes and ages. While a trip to Shreveport-Bossier is guaranteed to delight and excite no matter when you choose to visit, there's no better time to swing by on a group adventure than the last weekend in January. Why? Every Mardi Gras, the city throws a party that's louder and prouder than anything your group has ever been to in the past: Red River Mardi Gras Bash.
Take your Mardi Gras experience to the next level
Shreveport-Bossier's Red River Mardi Gras Bash is 10 years running, and for good reason. Hosted by the city's Convention and Tourist Bureau, the event combines an exclusive celebration with a one-of-a-kind, front-row experience at the Krewe of Centaur parade, one of the largest Mari Gras parades in Louisiana. The bash runs for only one day, but there's no reason to limit your adventure to 24 hours. Take a few tips from our helpful itinerary and discover that having a whirlwind weekend in Shreveport-Bossier is as easy as one, two, three.

Step #1: Getting ready for the bash
After you've checked into your hotel and taken some time to relax, gather your group and head to Tubb's Hardware and Cajun Gifts in Bossier. Browse the shop's endless array of Mardi Gras must-haves and stock up on items that will make your parade day celebration all the more enjoyable. Whether it's Cajun snacks and souvenirs or festive masks and beads, Tubb's is guaranteed to have everything you need to make your stay in Shreveport-Bossier the best it can be.
Once you've done a bit of shopping, head over to the Krewe of Centaur Den in Shreveport and check out the colorful floats that will star in the bash's famous parade. Wander through the amazing den, and take advantage of the cash bar and dinner plates. Be sure to meet the Krewe's royalty as they ready their floats for the next day.
Insider Tip: Make sure to bring or buy plenty of clothes in traditional Mardi Gras colors: green, purple and gold.
Step #2: The Big Day
Begin your celebration at Julie Anne's, a charming little bakery and café that all locals know is THE place to go if you're looking to get your hands on the best king cakes in the area. Let the staff take you on a behind-the-scenes tour, and learn about the history and traditions behind Louisiana's favorite cake.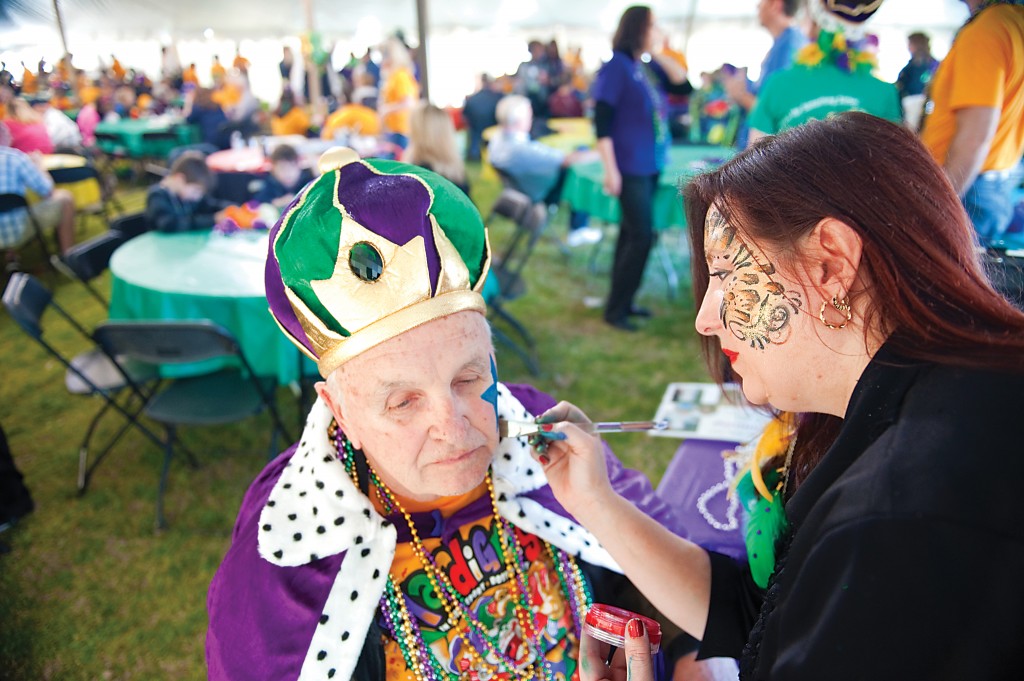 Head to the main event and celebrate Mardi Gras in a climate-controlled party tent that overlooks the Red River. Here, your group can enjoy live bands, delicious Cajun and Creole food, traditional king cake, souvenir Mardi Gras beads and T-shirts, and a variety of hands-on experiences. Later on, swing by the Krewe of Centaur Parade and catch beads along with thousands of other spectators as the brightly colored floats and marching brands make their way down the vibrant streets of Shreveport.
Insider Tip: Traveling with kids? The Krewe of Centaur Parade features alcohol-free zones that deliver all the Mardi Gras fun but make sure children stay safe.
Step #3: Keep the good times rolling
Just because the bash has ended doesn't mean the fun has to end, too. Once you've recovered from the bash, rally your group and head for breakfast at Marilynn's Place. Here, visitors can enjoy a five-star brunch along with Shreveport's best beignets: fresh, airy pastries that are covered in powdered sugar and make the perfect companion for a steaming cup of coffee.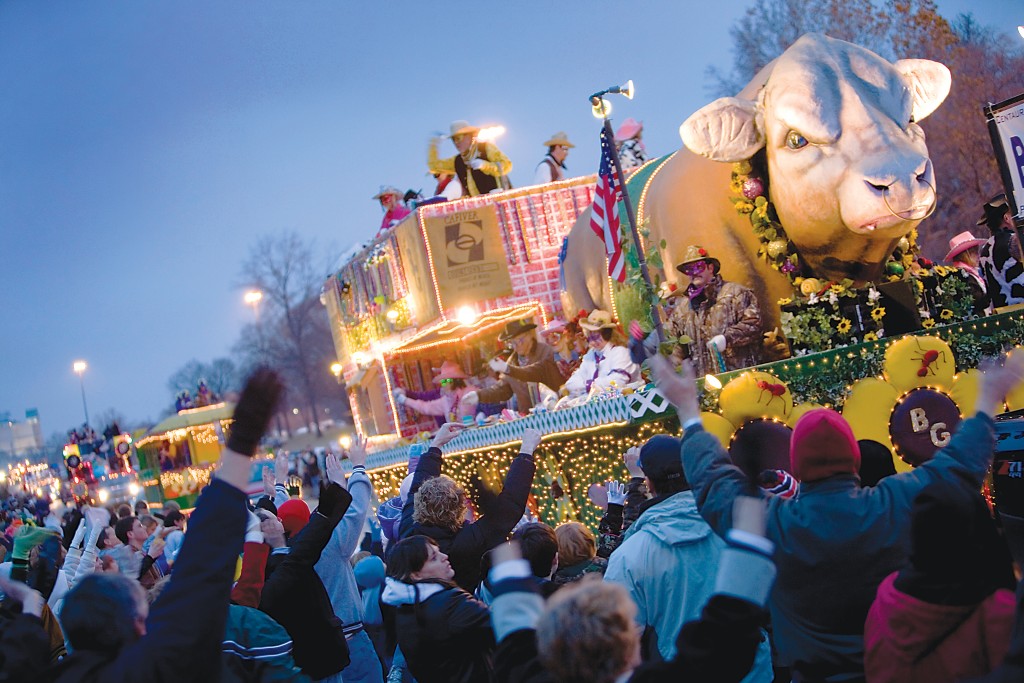 Spend your afternoon at River View Park, a Louisiana attraction that's perfect for groups of all kinds. With spray jets set to music and light shows, a magnificent waterfall, and countless areas to sit back and relax, River View Park doubles as both a fantastic picnic spot and a place where Shreveport's natural, unadulterated beauty shines through.
If your group is of age, try out one of Shreveport-Bossier's riverboat casinos and indulge in a night of gambling and drinks aboard a state-of-the-art floating palace. In addition to traditional gaming, the casinos offer fabulous entertainment and a wide variety of restaurants and buffets.
Planning your adventure
Ready to start organizing a trip? The Shreveport-Bossier Convention and Tourist Bureau offers a wide variety of services that will guarantee your adventure gets pulled off without a hitch.
Tourist Services:
Itinerary planning
Hotel discounts
Group rate information
Meet and greet program for motorcoach tours
Familiarization tours
Bus service referral
Step-on guides
Once you've finalized the details of your trip, all you have to do is count the days until your Mardi Gras adventure begins. Shreveport-Bossier will take care of everything else, and deliver a wild, vibrant and enthralling vacation that your group will be talking about for years to come.
By: Christina Oddo