Even the most astute historians are amazed at the influences ordinary Alabamians have made to both Alabama and USA history and culture
Spread throughout the state are attractions that recognize Alabamians who made a difference. Here are just a few to get you started.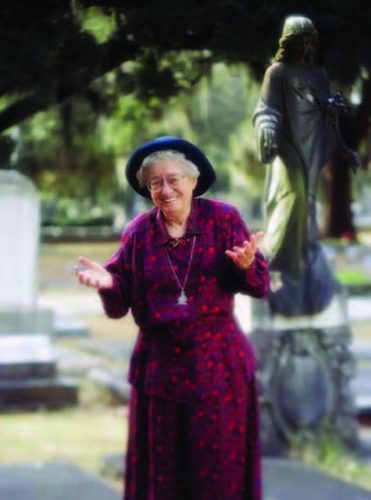 Troy University's Rosa Parks Museum spotlights the life of civil rights icon Rosa Parks and the Montgomery Bus Boycott. It is located in downtown Montgomery at the site where Mrs. Parks was arrested. That event brought about racial integration in transportation and worldwide attention to civil rights. The museum contains historically significant items along with interactive exhibits and multi-media presentations.
Highlights of the collection include the original fingerprint record of Mrs. Parks, who was arrested for breaking the bus segregation law in Montgomery. Four days later she was convicted and fined for her actions and released from her employment at a department store. There's a bus from the 1955 fleet of Montgomery city buses and a restored station wagon used to transport black workers during the bus boycott. Witness her arrest, attend a mass meeting at Holt Street Baptist Church and experience how the boycott succeeded with just 19 station wagons.
At the 1936 Berlin Olympics, Jesse Owens, the son of sharecroppers, earned a record-winning four gold medals. Thirty years later in Oakville, where he was born, the Jesse Owens Memorial Park and Museum was dedicated. The 30-acre park includes the visitor center, a bronze statue depicting Owens at the finish line, a long jump pit and replicas of the 1936 torch and his birth home.
Large panels in the museum display Owens' life from Oakville to his death in 1980, chronicling his athletic accomplishments and humanitarian efforts. The museum displays a rare collection of programs from the 1936 Olympics, replicas of track uniforms and shoes, medals and trophies. The theater plays Return to Berlin, a film in which Owens recalls his 1936 Olympic experience.
Born 1873 in Florence, William Christopher Handy is honored as the "Father of the Blues." The W. C. Handy Birthplace, Museum & Library, a simple cabin, contains personal papers, memorabilia and artifacts, including his piano and the hand-written sheets of music from many of his original tunes. Handy was best known for composing "St. Louis Blues," "Beale Street Blues" and "Memphis Blues."
Handy traced much of his music to the sounds he heard as a child in Florence. Work songs and field hollers, hymns and spirituals, and even the sounds of birds, frogs and farm animals provided a canvas for what was to become his unique sound.
Novelist and short story author F. Scott Fitzgerald and his wife Zelda resided in Montgomery from 1931 to 1932. The F. Scott and Zelda Fitzgerald Museum is located in an apartment at the home where they stayed. Zelda was a Montgomery native, and the couple returned regularly after their marriage in 1920. It's the only museum dedicated to the author and his wife and the only house that survived their seemingly endless traveling. Fitzgerald authored four novels, including The Great Gatsby and Tender is the Night, plus four collections of short stories.
Still Looking for More Options?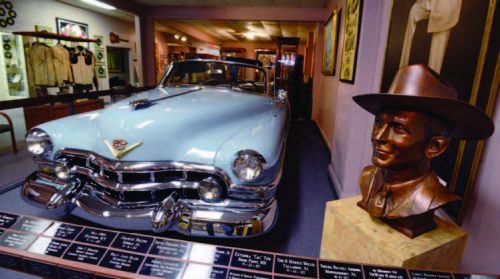 The Hank Williams Museum in Montgomery pays tribute to the man and his music legacy. The campus of Alabama Southern Community College in Thomasville is home to the Kathryn Tucker Windham Museum, which takes visitors through Windham's childhood, her career as a jour-nalist and her fame as a national storyteller. Ivy Green in Tuscumbia is the childhood home of Helen Keller. The property includes the cottage where Keller was born, her childhood house and the well where she first communicated with Anne Sullivan. Hank Aaron Childhood Home and Museum in Mobile includes memorabilia from Aaron, the National Baseball Hall of Fame in Cooperstown, Louisville Slugger Museum and Negro Leagues Museum.
---