Big or small, renovations enhance your group's stay. Here are this year's renovations to 22 lodging options in the West, including Hawaii and Alaska.
Renovations in 2015 to hotels and resorts in the West allow your group members to feel like they're movie stars during their stay; to see the vast western frontier from their guest room windows; to lend a hand in the Go Green movement; and to enjoy true Western, ranch-style lodging.
1. Lake Powell Resorts and Marinas
New windows at the Driftwood Lounge and Rainbow Room are being installed, offering clear views of the lake. Lake Powell Resorts and Marinas will also offer a new pool deck and a splash pad for kids.
2. Radisson Hotel Phoenix North
Phoenix, Arizona
After five months of extensive renovations and an $8-million investment, Radisson Hotel Phoenix North opened its doors in January. The 284-room hotel has a modern look, enhanced amenities and more than 14,000 square feet of upgraded meeting space.
3, 4. Fairfield Hotel Association
Hilton Garden Inn and the Courtyard by Marriott are undergoing complete renovations in their lobbies, meeting rooms and sleeping rooms.
5. Hollywood Hotel
Los Angeles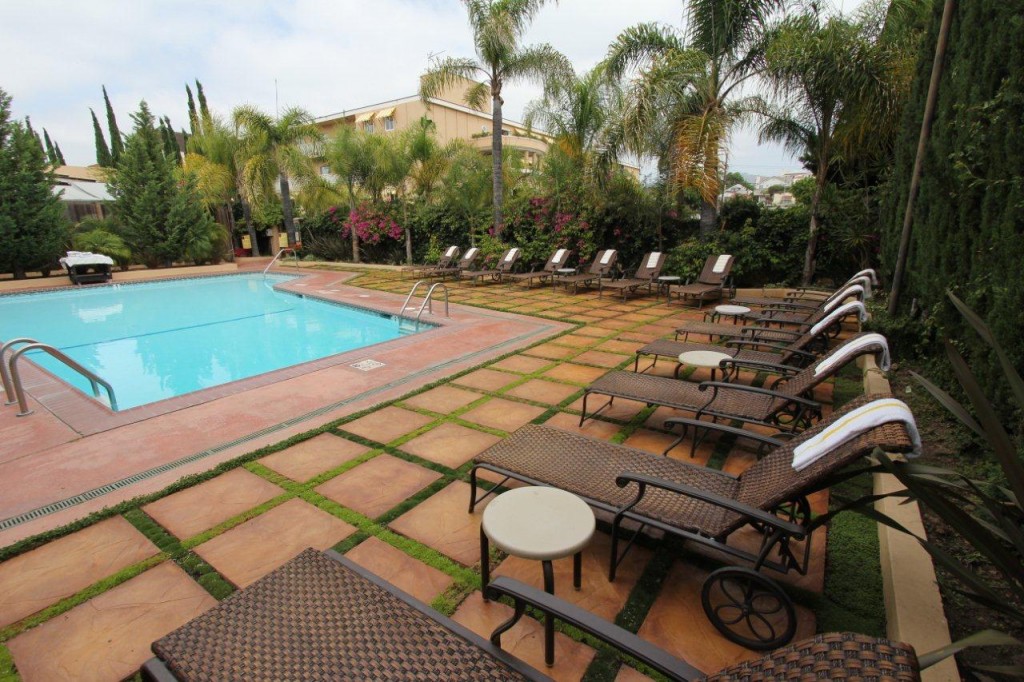 Hollywood Hotel's multi-million-dollar renovation focused on rooms, public spaces and roofing. The rooms, scheduled for completion by the summer, will showcase classic Hollywood style minus the clichés. Updated elements include light wood grain floors, down-filled duvets and pillows, interactive flat-screen TVs and modern custom-designed furnishings. A freestanding, vintage-style clothes rack and fashion-inspired artwork add a witty touch of studio wardrobe department to the overall feel. The courtyard was recently enhanced and the pool area is being renovated to include new restrooms, expanded seating and a veranda that can be used for events. Phase II of the renovation will be a Moroccan-inspired rooftop addition featuring panoramic views of the Hollywood Hills and the city. Other plans include a permanent bar, pool, lounge and seating areas, putting green, billiard/ping pong tables and outdoor movie theater.
6. The Inn at the Cove
Pismo Beach, California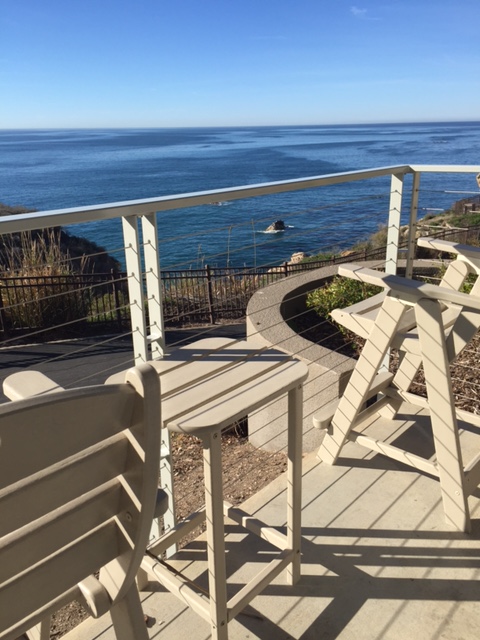 The Best Western PLUS Shelter Cove Lodge has transformed into a 52-room boutique hotel, The Inn at the Cove, which opened December 2014. All guest rooms received new bedding, wallpaper, carpet, draperies and flat-screen TVs. Renovated bathrooms feature granite countertops.  The lobby was reconfigured and a poolside breakfast room was created. All guest room balconies are being rebuilt and the bannisters are being replaced with cabling for an unobstructed ocean view. The exterior of the lobby will get an all-new look and landscape.  Also, several enhancements will be made to the coastal trails and beach access.
7. Wyndham San Diego Bayside
San Diego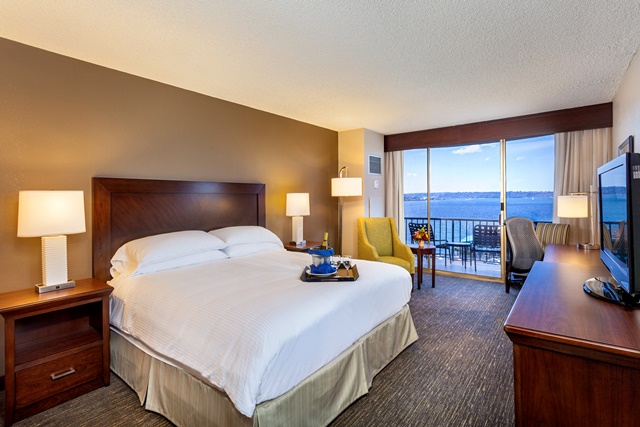 Wyndham San Diego Bayside's multi-million-dollar renovation included renewing the hotel's exterior as well as updating all 600 guest rooms, public areas, the fitness center and meeting spaces.
8. Axiom Hotel
San Francisco
The Powell Hotel in San Francisco will be converted to a new independent identity, renamed the Axiom Hotel with Kokua Hospitality as the operator.  The Powell Hotel closed at the end of December 2014 and is expected to reopen as the completely transformed Axiom Hotel with 152 rooms in the fall of 2015.
9. Alisal Guest Ranch & Resort
Solvang, California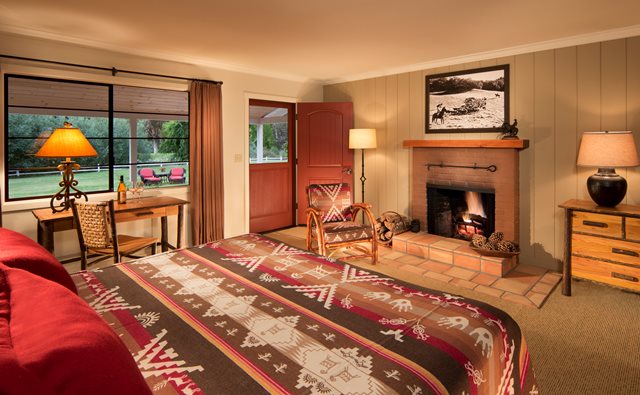 By the end of this year, Alisal Guest Ranch & Resort will complete the renovation of all guestrooms at the nearly 70-year-old working cattle ranch. Alisal finished renovations of 12 pool suites, adding about 70 square feet to the main bathrooms including new tile flooring, lighting and fixtures. The renovated suites maintain the ranch's Western flair. Also, the property has installed an AT&T cellular tower, allowing all guests to use their phones on the property. (Prior to this year, guests with AT&T cell service could not place or receive calls.)
10, 11, 12. Stonebridge Companies
Denver
Renaissance Denver Downtown City Center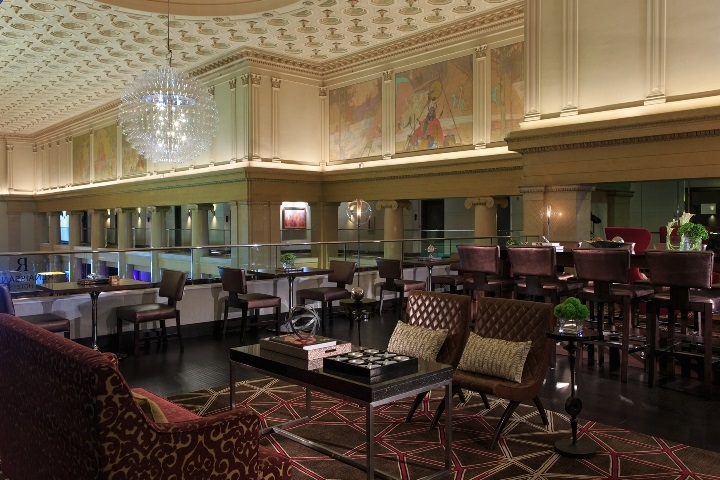 Renaissance Denver Downtown City Center opened in 2014 and is located in downtown Denver's famous Colorado National Bank building. It features 221 guestrooms and nine suites; 6,000 square feet of meeting space; a fitness center; and an original concept restaurant and bar serving local cuisine inspired by the Rocky Mountain West. The hotel showcases historic elements from the building's original construction in the early 20th century.
Courtyard by Marriott Denver Cherry Creek Hotel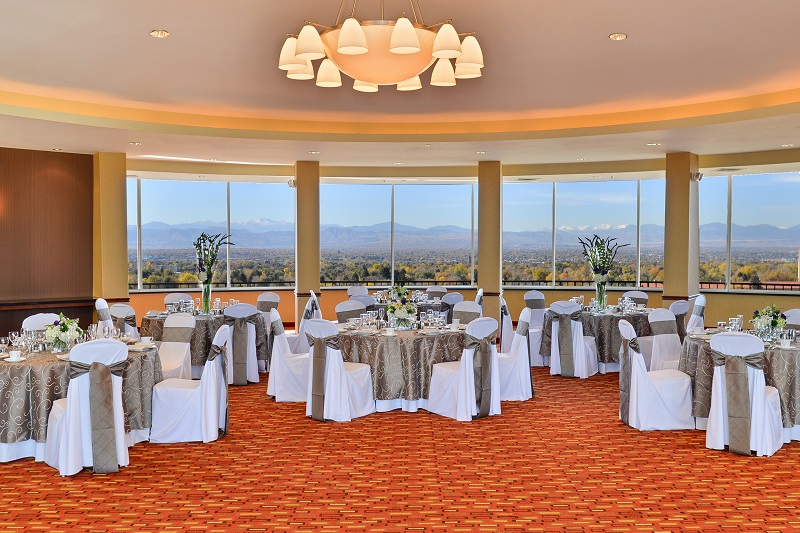 Courtyard by Marriott Denver Cherry Creek Hotel completed a major renovation of its lobby and new dining concept, The Bistro. Flexible seating options range from a communal table to more private media booths with high-definition televisions. A signature element of the lobby is the exclusive GoBoard® technology, a 52-inch LCD touch screen packed with local information, maps, weather, and news, business and sports headlines.  Guests can navigate using the touch screen to find restaurants, local attractions and directions.
Hilton Garden Inn Denver Downtown
In the first quarter of 2015, guest rooms and meeting space are being renovated along with the addition of a new locally sourced restaurant at Hilton Garden Inn Denver Downtown.
13. Mesa Verde, Far View Lodge
Mesa Verde National Park, Colorado
Thirty of the standard rooms at Mesa Verde, Fair View Lodge are being converted to Kiva rooms, featuring custom-handcrafted furniture, a private balcony and one king bed or two double beds.
14. Circus Circus Reno
The hotel and casino is using a new drop box for its new Single Stream Recycling program that will be implemented property-wide. In one box, employees will place plastic, aluminum, paper and glass.
Casino lighting is being replaced with more efficient LED lights. In conjunction with Sprint, T-Mobile and Verizon in a million-dollar project, updates are being made in order to provide better cell phone reception and service to guests at Circus Circus Reno.
15. Hotel Encanto de Las Cruces
Las Cruces, New Mexico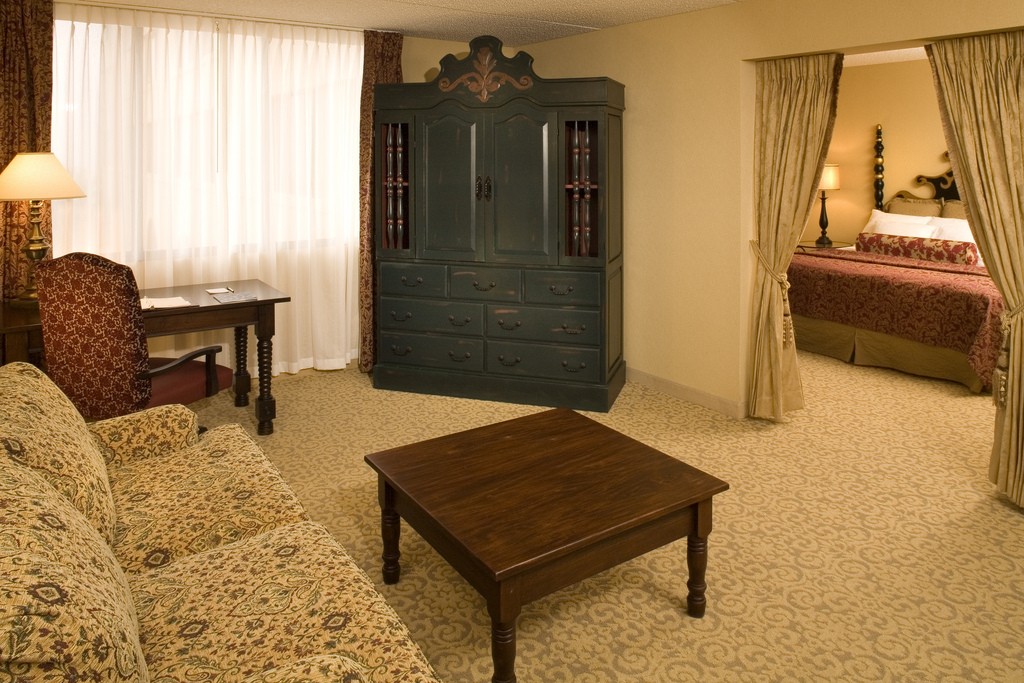 Hotel Encanto de Las Cruces has created an entire floor of VIP suites, renovating rooms on that floor and poolside rooms. The property added a pool and upgraded its nightclub, Azul Ultralounge. The renovations are scheduled to be completed in the spring.
16. Hotel Chaco
Albuquerque, New Mexico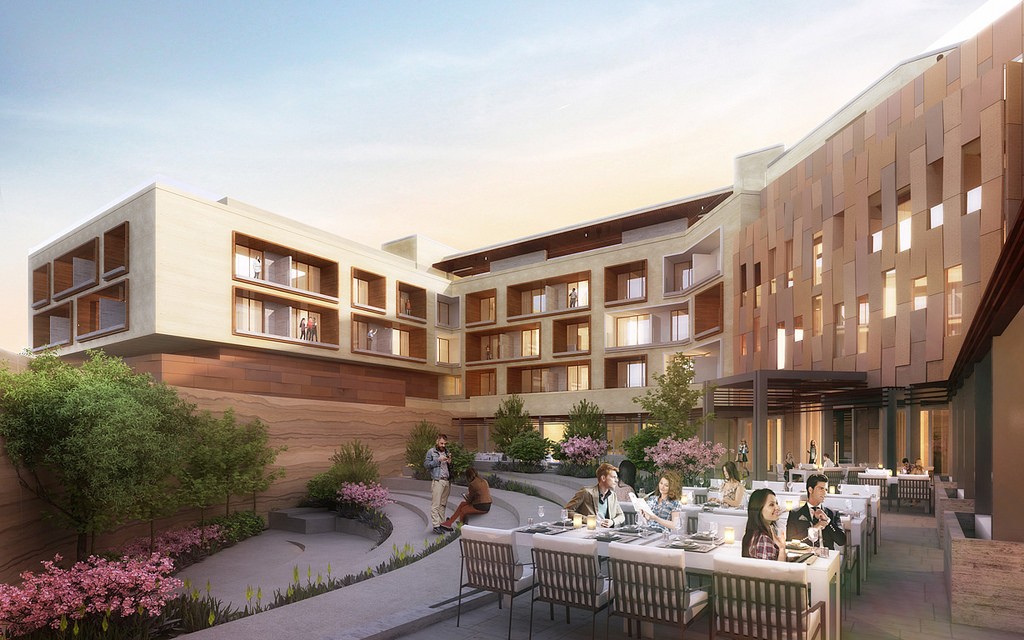 Ground broke in December 2014 for this new hotel in Old Town Albuquerque, to be completed in the spring of 2016. The 118-room Hotel Chaco will be a contrast of ancient and modern elements, built adjacent to Hotel Albuquerque and sharing the pool, ballrooms and chapel. The five-level hotel will have rooms designed to extend outdoors onto terraces showcasing views of the Sandia Mountains and downtown skyline or the gardens and pool terrace below. The goal is to create a hotel that captures the legacy of New Mexico's Native American culture and history in a modern and luxurious way.
17. Palacio de Marquesa
Taos, New Mexico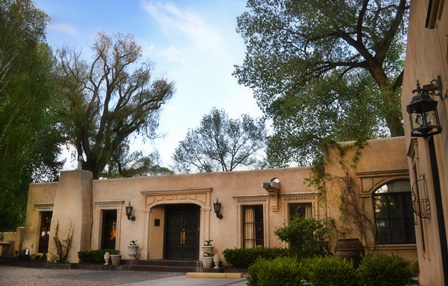 The restored and completely renovated eight-bedroom luxury inn is located five blocks from the plaza in historic Taos, New Mexico. Palacio de Marquesa offers guests a luxury retreat while paying homage to famous women artists who have lived in Taos. Opened in August 2014, the inn offers complimentary gourmet breakfasts, seasonal workshops (including artist and cooking classes) in the communal living room and in the property's high desert garden. In-room spa services are also available to guests.
18. Eldorado Hotel & Spa
Santa Fe, New Mexico
The AAA Four Diamond Eldorado Hotel & Spa will be undergoing extensive updates including the addition of a wedding chapel, a 7,000-square-foot ballroom and new lobby bar. The project will also include a refreshed room design and new artwork in the hotel's 219 guest rooms and suites.
19. Lake Quinault Lodge
By the end of March all 18 of Lake Quinault Lodge's  lakeside rooms will be renovated—new carpet, fixtures, bathrooms, furniture, lighting, window treatments, outdoor furniture and paint.
20. Outrigger Konotta Maldives Resort
Waikiki, Honolulu, Hawaii
Following a property renovation on the former Konotta Island Resort, the hotel is expected to open as the Outrigger Konotta Maldives Resort in July 2015. It will feature 27 beachfront one- and two-bedroom pool villas and 21 overwater pool villas. Four additional beachfront pool villas and an overwater presidential villa are also planned. The resort will be supported by a full range of facilities and services including new dining concepts, a marine education center, a Navasana Spa and retail outlets.
21. Alpine Lodge
Fairbanks, Alaska
In the first quarter of 2015, Alpine Lodge is replacing lobby furniture and installing new carpet in guest rooms. The lodge is also replacing amenities, soap, shampoo, lotion and conditioner with green-friendly products.
22. Denali Park Village
Preserve, Alaska
Denali Park Village will be paving, landscaping, and installing new decks and walkways throughout the Miners Plaza and along the riverfront. The Cabin Nite Dinner Theater will be moved into The Roadhouse Restaurant—adding a stage, lights and décor to accommodate the show as well as renovating the bar. The outside seating area attached to the general store will include new tables and awnings.
What's next? If you're planning on heading west this year, contact any of the 22 listed accommodations to take advantage of amenities while they're still new!