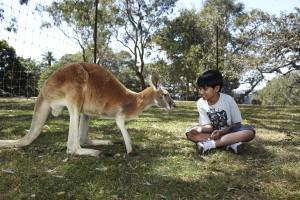 Kangaroos and koalas…Aboriginal art…Sydney harbor…the Great Barrier Reef…rugged Outback landscapes bathed in fiery red hues.
These are the iconic images we associate with the Land Down Under. Most Americans venturing to this distant continent at the far reaches of the Pacific consider it a once-in-a-lifetime trip. And quite a distance it is—figure on a 15-hour flight for the 7,487-mile trip from Los Angeles to Sydney. Most tour packages from America are two or three weeks long and often include New Zealand.
With lofty designs on garnering a larger piece of the international tourism pie, the Australian government has plans to increase foreign visitation to its shores in the next decade.
Check out the Digital Flipbook Version below: