Consider these 10 itineraries to create the perfect weekend of relaxation or excitement
TravelBound Groups, a worldwide leader in distribution exclusively for travel agents, offers an expansive catalogue of programs across four continents and 37,000 contracted hotels. Using a global support system and competitive pricing, the company ensures that your group itinerary will maximize your selected destination for all its cultural, culinary and historic possibilities. These TravelBound Groups itineraries provide a variety of attractions to select for weekend getaways.
1. Montreal and Ottawa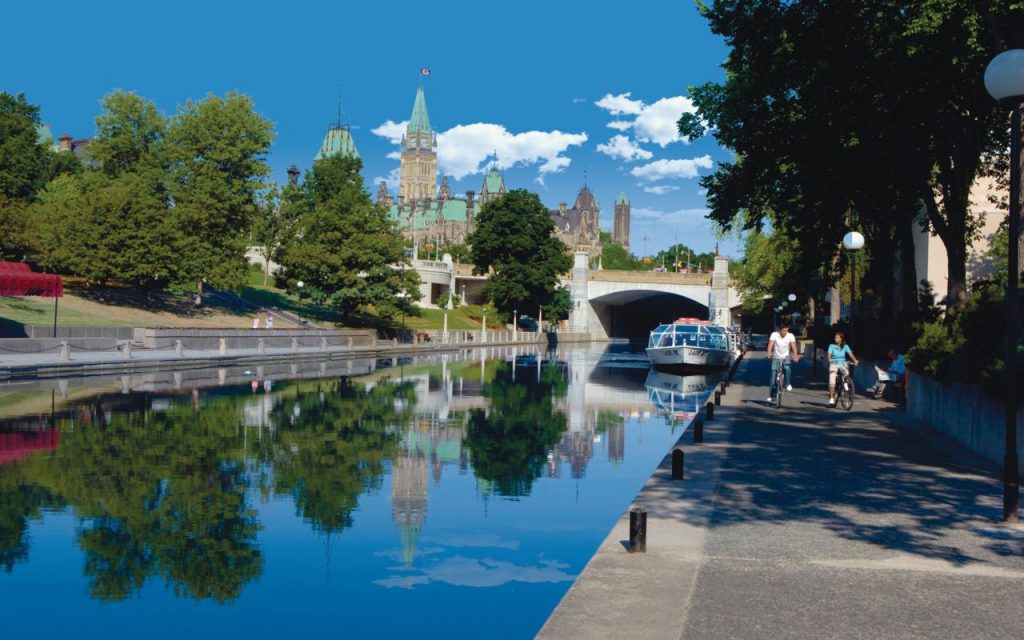 These two welcoming Canadian cities feature multitudes of architectural styles and cuisines just over the northern border. Ottawa, the nation's capital and academic center, is best experienced on the Rideau Canal. The oldest continuously operated canal system in North America offers guided cruises past the iconic Chateau Laurier and elaborate tulip gardens in warm-weather months. The canal becomes the world's largest skating track in the winter, and your group can sample a fried BeaverTails pastry while whisking past the government buildings on Parliament Hill and the Carleton University campus.
Paris is the only metro area with more French speakers than Montreal— a city that will delight Francophiles and sports fans alike. Must-see attractions in Quebec's largest city include the Old Montreal neighborhood, the city's historic district, and the Notre-Dame Basilica, which contains hundreds of intricate wood carvings and stained-glass depictions of Montreal's religious history. Hockey fans can cheer on the Montreal Canadiens at the Bell Centre or catch a soccer match at the "Big O" Stadium, which hosted the 1976 Summer Olympics.
2. San Francisco and Los Angeles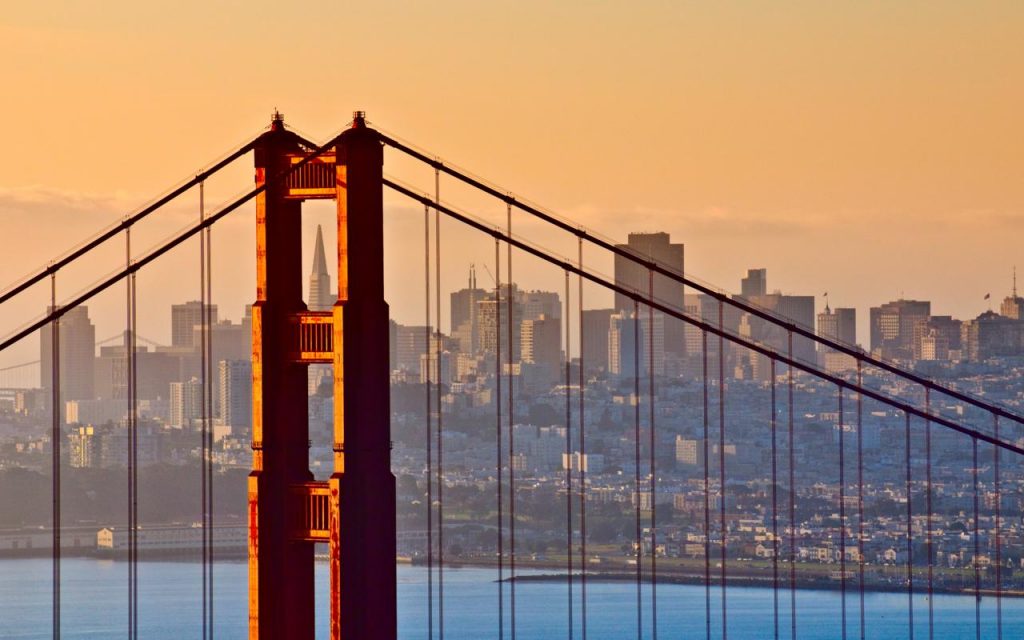 These iconic American cities—one coastal and relaxed, one arid and seductive, and one sprawling and glamorous—are combined in this TravelBound Groups itinerary. Your trip begins in the "City by the Bay," where a tour guide will shuttle your group through San Francisco's famous Chinatown, Mission District and Haight-Ashbury neighborhoods. You'll also spot iconic Bay Area structures like the Golden Gate Bridge, Alcatraz Island and Transamerica Pyramid. Organized outings include a visit to the stunning vistas of the Grand Canyon, where you can ride a mule along canyon walls and learn about local Navajo tribes. Your trip concludes in Los Angeles, the global center of the entertainment industry. Here your group can drive down Hollywood Boulevard, view the Pacific Ocean from Griffith Observatory, and witness film and TV production at Universal Studios.
3. San Diego, San Francisco, Los Angeles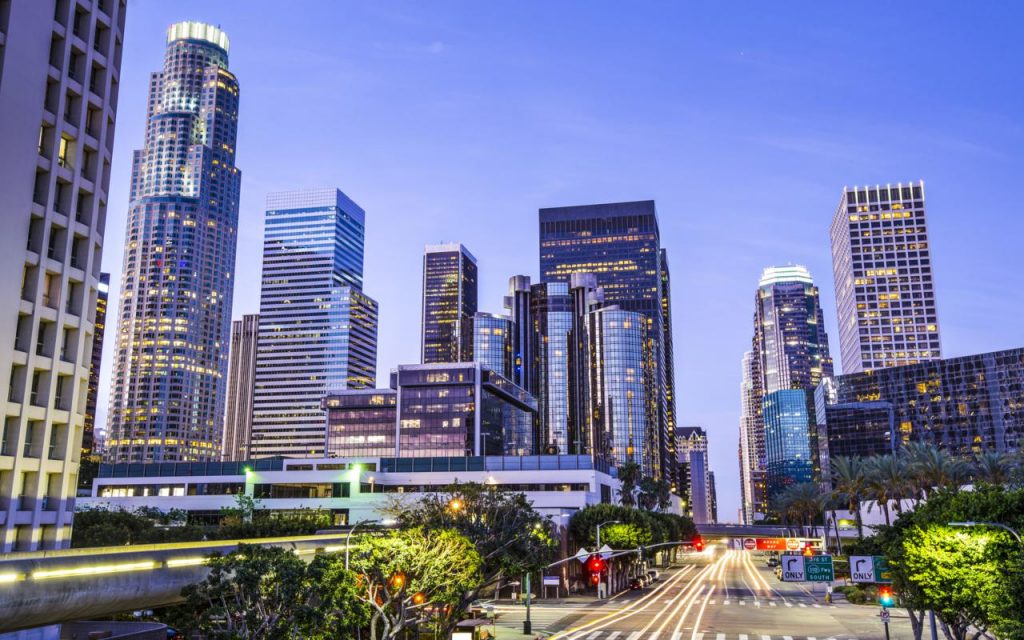 This California itinerary begins in San Diego, where can spend your day touring the USS Midway and Maritime Museum of San Diego, which features the Medea—a 1904 steam yacht that served in both world wars. Your day could also feature the San Diego Zoo, which houses sea lions, gorillas and macaws across 99 acres. Your next destination is San Francisco, home to the glass-encased Exploratorium museum on Pier 15. The facility emphasizes hand-on learning for younger visitors in exhibits that include a phytoplankton tank and beating chicken heart. Families should also consider visiting the Walt Disney Family Museum, which displays animation cells, Disneyland models and Academy Awards statues along a timeline of the beloved producer's life. Your Bay Area getaway concludes after visiting the Lawrence Hall of Science at the University of California-Berkeley. Exhibits include the Science of the Sphere, a real-time projection of Earth's NOAA-verified weather conditions, and Sunstones, an 18-foot granite astronomical sculpture that reflects light during solstices and other astronomic alignments.
---
---
4. Napa Valley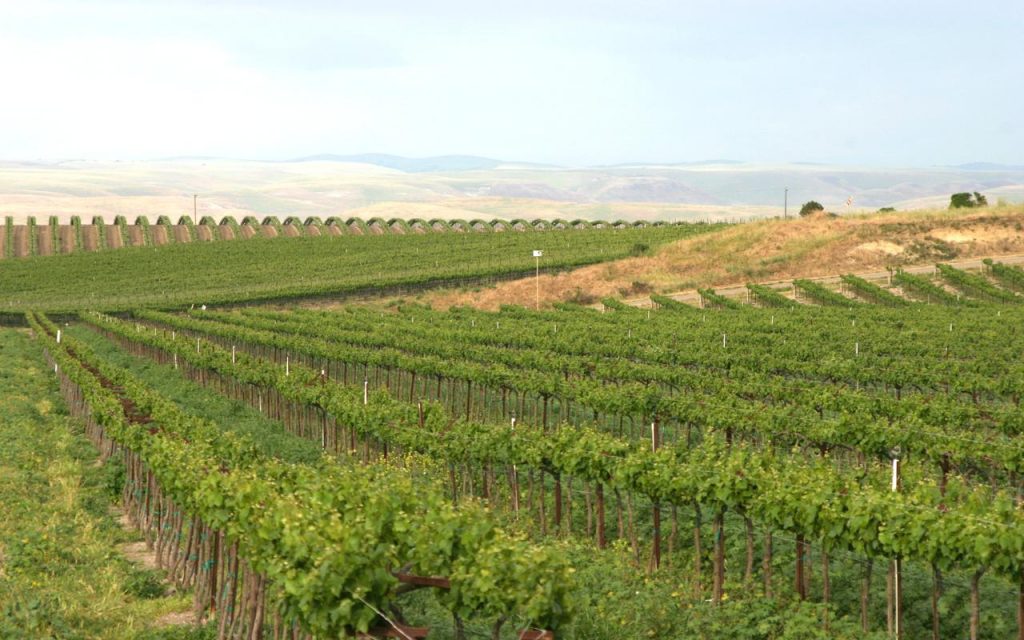 The heart of America's wine country lies just north of the Bay Area, which your group can explore before entering the vino-lovers paradise of Napa. Once you arrive in San Francisco, you'll have the opportunity to explore Alcatraz Island. After a short ferry journey across the bay, walk through the cells that held Al Capone and George "Machine-Gun" Kelly and past the lighthouse that guided aspiring miners during the California Gold Rush. Your bus will then send you over the Golden Gate Bridge and into Sonoma County, home to over 250 wineries. A TravelBound Groups guide will arrange tastings and winery visits, where your group can enjoy a pairing menu, grape-press tour and samples of regional varietals of Chardonnay and Sauvignon blanc. Next, you'll board the Napa Wine Train, an 18-mile rail line that connects many of the region's premier wineries, such as Domaine Chandon and V. Sattui.
5.-6. New York City
Both of TravelBound Groups' New York City itineraries guarantee you can savor the "City that Never Sleeps" with a centralized Midtown hotel and prepaid Metro ticket. While your group will have free time to explore this enormous city, preplanned activities include a ferry ride from Battery Park to the Statue of Liberty. You can admire the Manhattan skyline and Atlantic coast from the statue's crown, and your group can wander the renovated halls of Ellis Island, which processed millions of immigrants between 1892 and 1934. During scheduled free time, your group can enjoy a leisurely hike through Central Park, see timeless paintings at the Metropolitan Museum of Art or sample authentic Sicilian cuisine in the Little Italy neighborhood. Groups partial to live entertainment can watch a Blue Man Group or musical performance on Broadway, listen to the New York Philharmonic at the Lincoln Center or catch a jazz performance at the Blue Note in Greenwich Village.
7. San Diego, San Francisco and Seattle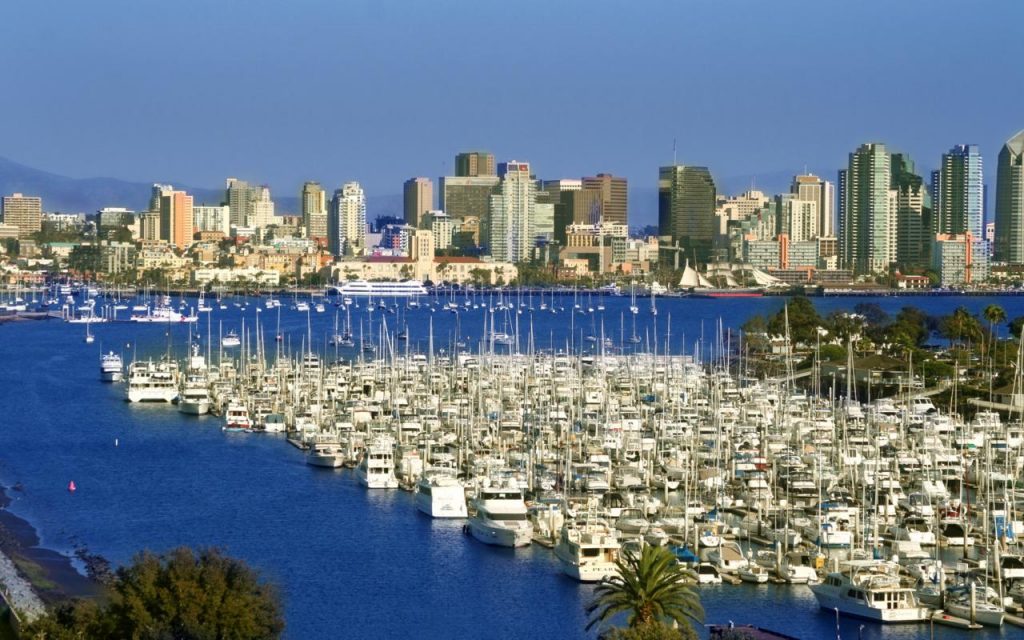 Your group can experience the lush beauty of the Pacific Northwest and the relaxed atmosphere of the California coast in one package. Your first leg begins in San Diego, where you'll spend an afternoon touring the USS Midway (which saw action during the Vietnam War and Operation Desert Storm) and the Maritime Museum of San Diego, which features the 1863 vessel Star of India. Your next day can be spent at the San Diego Zoo, which is considered one of the world's best and includes panda, tiger and polar bear exhibits. Your next destination is the San Francisco area, where your group will hike through the old-growth redwood forests of Muir Woods National Monument and admire the Victorian architecture on the University of California-Berkeley campus. Your tour then proceeds to Seattle, a tech industry hotspot and site of Boeing's headquarters. At the company's Future of Flight Aviation Center, your group will tour a jet assembly plant and learn about numerous systems in a Boeing aircraft. Other Seattle attractions include the Seattle Zoo and Pacific Science Center, which houses a tropical butterfly house and planetarium.
8. San Francisco and Los Angeles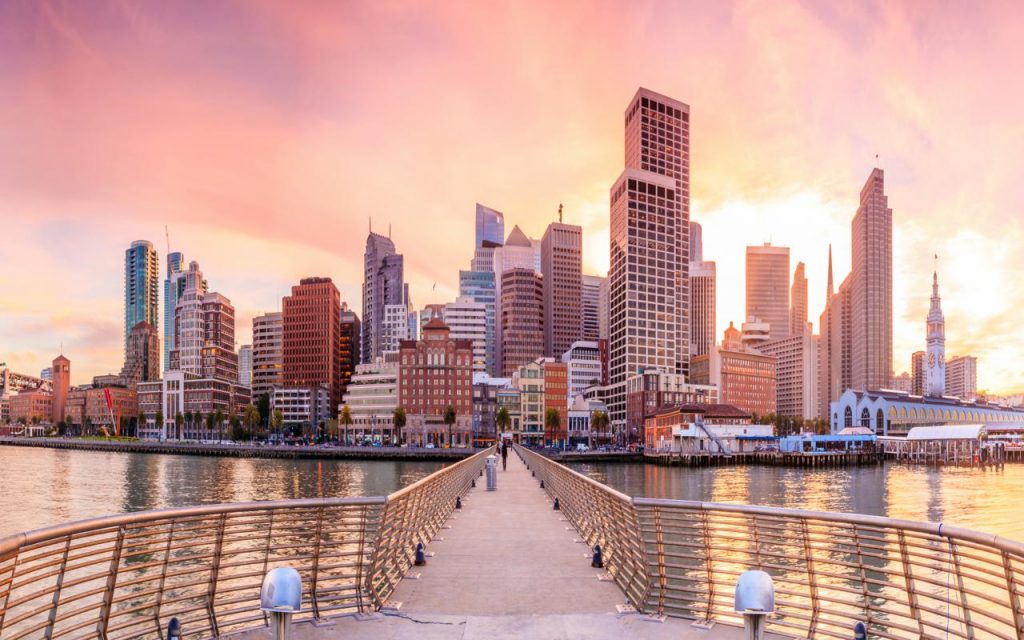 Hit the links 12 months a year in this itinerary designed to maximize your time on the golf course. After a flight into the Bay Area and a San Francisco City Tour that drives you through the city's eclectic neighborhoods, your group will journey south to Monterey Bay. Home to iconic courses such as Pebble Beach and Spyglass Hill, the area boasts numerous courses with views of the Pacific Ocean and Big Sur coast. Those in your party not interested in golf can shop and dine in the charming seaside towns of Carmel-By-The-Sea and Pacific Heights. Your group next gets a swing at Los Angeles, where your golfers can play a round at Westchester, Rancho Park and Wilson & Harding. In the evening, the group can sample nightlife on the Sunset Strip or the burgeoning art scene in the downtown area.
9. Washington, D.C.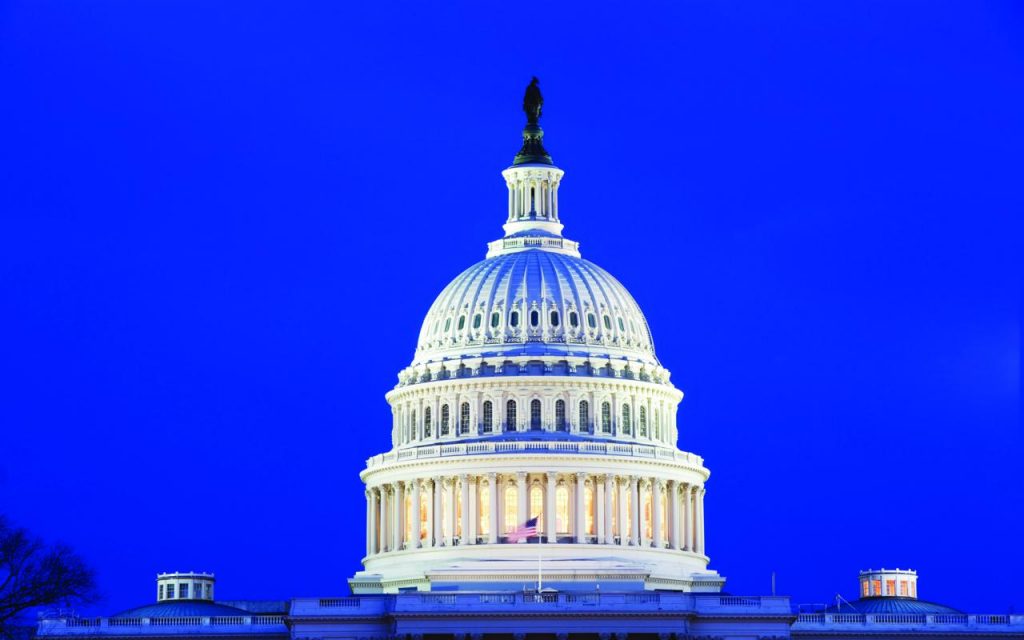 Our nation's capital is bursting with more museums and monuments than a single tour can manage, but TravelBound Groups does an exceptional job exposing your group to Washington's history. Your group's first day will be spent on the National Mall, site of the Lincoln Memorial and Capitol Building. The Mall's newest addition is the National Museum of African American History and Culture. Over 37,000 objects chronicle America's history with slavery and segregation, and exhibits cover black contributions to science, literature and the performing arts. Groups can also tour Arlington National Cemetery, which contains the John F. Kennedy Eternal Flame, Marine Mast Memorial and Tomb of the Unknown Soldier. An entire day of your itinerary is dedicated to Gettysburg, site of the 1863 battle considered a turning point in the American Civil War. National Park guides will show you combat sites like Seminary Ridge and Cemetery Hill (the site of Pickett's Charge).