For many tourists, the New York City experience revolves around the magical world of shopping.
From exclusive boutiques and museum gift shops to famous department stores and shiny new malls, metro NYC takes retail revelry to dizzying heights. If you can't find it in New York, you probably can't find it anywhere. Shopping is such a temptation in the Big Apple that many travelers organize their sightseeing around marketplaces, malls and individual stores. Repeat visitors are always looking for something fresh, and this year has seen the opening of three new retail destinations that are creating quite a buzz.
On the West Side of Manhattan, within sight of the Hudson River train yards, Hudson Yards is the largest mixed-use private real estate development in American history. The complex of glass buildings between West 30th and West 34th streets, from 10th to 12th avenues, includes offices, residences, shops, restaurants and a 212-room hotel, the Equinox.
The new neighborhood's tallest building, at 101 stories, will have the Western Hemisphere's highest outdoor observatory (Edge), but right now the magnet for curiosity-seekers is the Vessel, an architectural sculpture that rises 15 stories above a plaza in the middle of Hudson Yards, just outside its high-end shopping mall. Free, timed-entry tickets allow visitors (700 at a time) to climb around and explore the Vessel, and there's an elevator for the disabled. (For group reservations, email groups@ hudsonyardsnewyork.com). Made of 87 interlocking sections of concrete and reflective, copper-colored steel, Hudson Yards' interactive centerpiece, laced with 154 staircases and 80 landings, offers views of the city from different heights, angles and vantage points. A creation of British designer Thomas Heatherwick, this stairway to nowhere has been compared to a jungle gym, woven basket, pine cone and honeycomb. Since Hudson Yards' opening this past March, the vast plaza, landscaped with trees, gardens, fountains, benches and public art, has become a festive gathering spot.
Shoppers at Hudson Yards will find New York's first and only Nieman Marcus department store and luxury jewelers like Van Cleef & Arpels, Tiffany & Co. and Cartier. Designer shops include Louis Vuitton, Dior, Chanel and Kate Spade. Mercado Little Spain, the dining concept grabbing the most attention, has three restaurants, two bars, two retail markets and 15 tapas stations. Reminiscent of food halls in Madrid or Barcelona, the stalls dish up paella, cured ham (jamon), gazpacho, velvety potato-egg omelets (tortilla de patatas) and other Spanish delicacies.
Digital Edition Sponsored by
Hudson Yards is located on the High Line, a park built along an old elevated train track that served factories and warehouses in this former industrial area. Follow the path south 15 minutes to the Chelsea gallery district, where Chelsea Market focuses on artisan foods. Cable television's Food Network is headquartered in the massive brick building, once the Nabisco factory (birthplace of the Oreo). Shops and eateries on street-level and downstairs purvey cheeses, chocolates, wines, Italian imported foods and heavenly baked goods. Heatonist specializes in hot sauces. Chelsea Market Baskets, besides doing customized mail-order gift baskets, also makes plenty of walk-in sales thanks to its excellent selection of cookies, candy and other sweets (including Leonidas Belgian chocolates and Shortbread House Scottish shortbread), not to mention teas, coffees, jams and gourmet potato chips. Sarabeth's, nationally known for its jams, is a bakery/restaurant ideal for breakfast or lunch. Among Chelsea Market's non-food shops are Imports from Marrakech (Moroccan decor), Artists & Fleas (artsy and vintage gifts) and Posman Books.
The free Staten Island Ferry, making 25-minute crossings between the southern tip of Manhattan and borough of Staten Island, has always been a favorite with tourists looking to sail by the Statue of Liberty in New York Harbor. Upon arrival in Staten Island, they traditionally hopped on the very next Manhattan-bound boat because there was nothing of interest near the ferry terminal. All that changed with the opening in May 2019 of Empire Outlets, New York City's first and only outlet mall. Familiar names like Brooks Brothers, Columbia, Jockey, Old Navy, Crocs, Levi's, Guess, Nike, H&M, Nordstrom Rack, Banana Republic and American Eagle are attracting bargain hunters, with more stores and restaurants to come. The five-level outdoor mall, occupying a prime spot on the St. George waterfront, is sandwiched between the ferry terminal and Richmond County Bank Ballpark, home of the minor league Staten Island Yankees. Steps from the stadium is Staten Island's 9/11 memorial, which is now closed for restoration.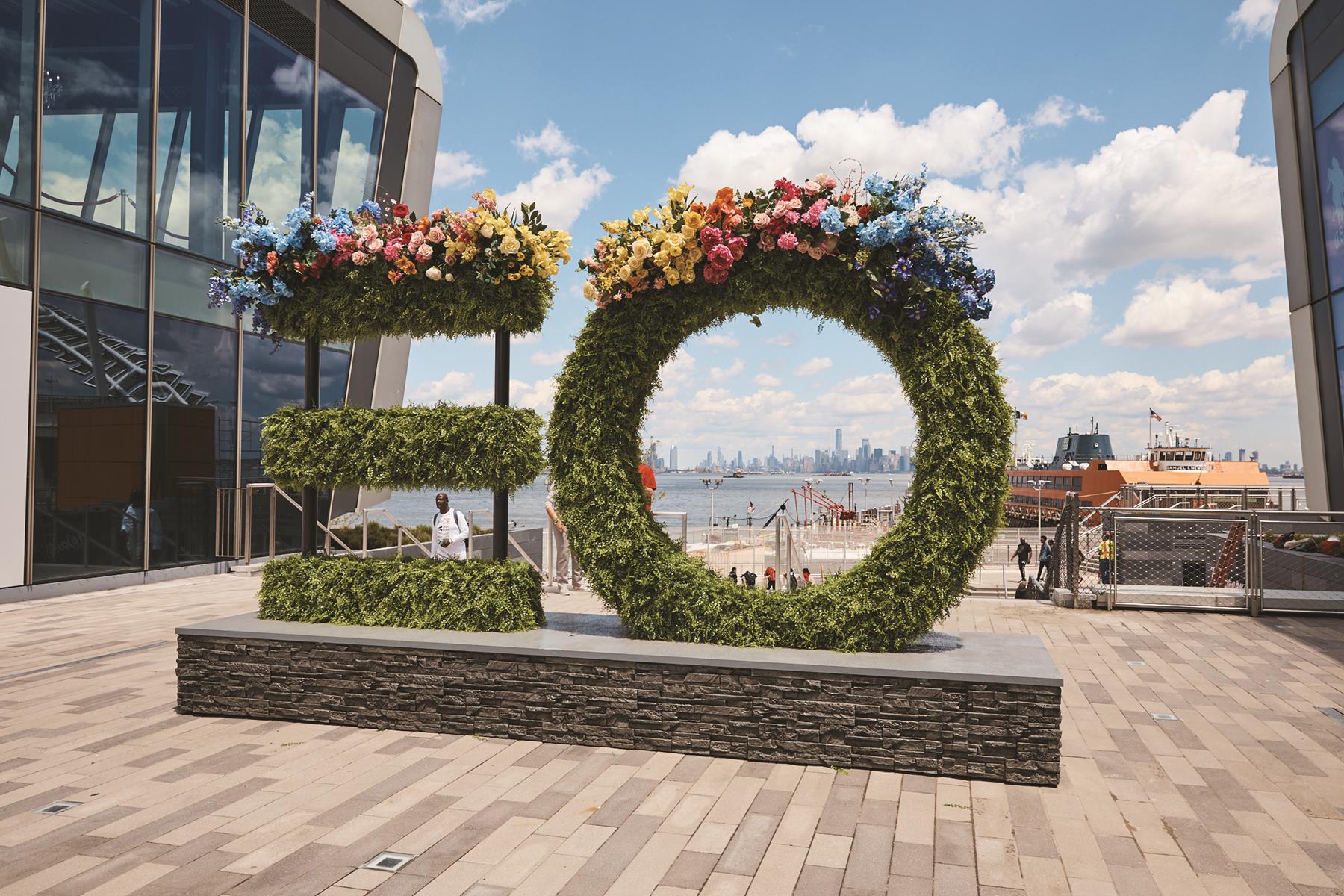 Empire Outlets' shoreline promenade and plaza afford picture-perfect views of the Manhattan skyline and harbor traffic, offers benches for relaxing, and has a few places to get food—Starbucks, Wetzel's Pretzels, a Haagen-Dazs ice cream store and Belgian waffle sidewalk vendor. A Shake Shack and other restaurants are in the works.
The metro area's most anticipated new shopping experience awaits on the New Jersey side, five miles from Manhattan. After years of delays, the first phase of the American Dream mega-mall will be unveiled in late October at the Meadowlands Sports Complex in East Rutherford, with additional areas opening in time for the holiday shopping season and into early 2020. Located at the Route 3-New Jersey Turnpike interchange, the mall will include more than 300 retail and entertainment venues, plus a food court, kosher food hall and 23 full-service restaurants. Featured on the who's who list of luxury and fashion retailers are Saks Fifth Avenue, Barneys New York, Hermes, Tiffany & Co. and Dolce & Gabbana. There will be an indoor Nickelodeon amusement park, indoor water park, ice skating rink and a ski slope that uses snowmaking equipment. Other crowd-pleasers: movie theaters, a SEA LIFE Aquarium, LEGOLAND Discovery Center, an observation wheel and two 18-hole miniature golf courses. Triple Five Worldwide, the development firm behind the project, owns and operates Minnesota's Mall of America and West Edmonton Mall in Alberta, Canada.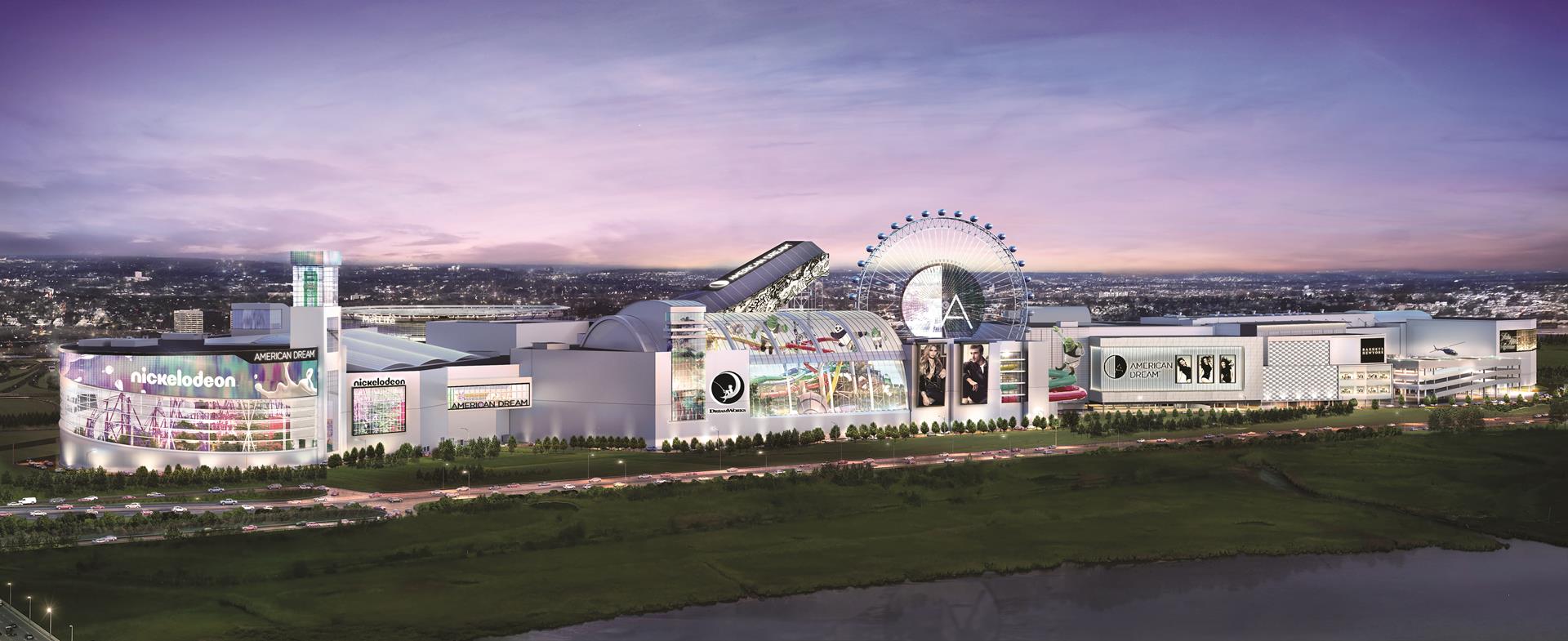 Switching from the brand-new to the tried-and true, consider taking your group to Macy's flagship store on Herald Square in the heart of midtown Manhattan. Offering almost a million items for sale in a two-building space measuring more than a million square feet, the "World's Largest Store," with its main entrance on Herald Square, covers an entire block between Broadway and Seventh Avenue. The 45-minute "Macy's History Tour" ($12 a person with 10-person minimum) tells the story of this 1902 National Historic Landmark and includes a ride on the original wooden escalator, the nation's first such pedestrian conveyance. Tour participants receive a 10 percent savings pass to use at the mega-department store.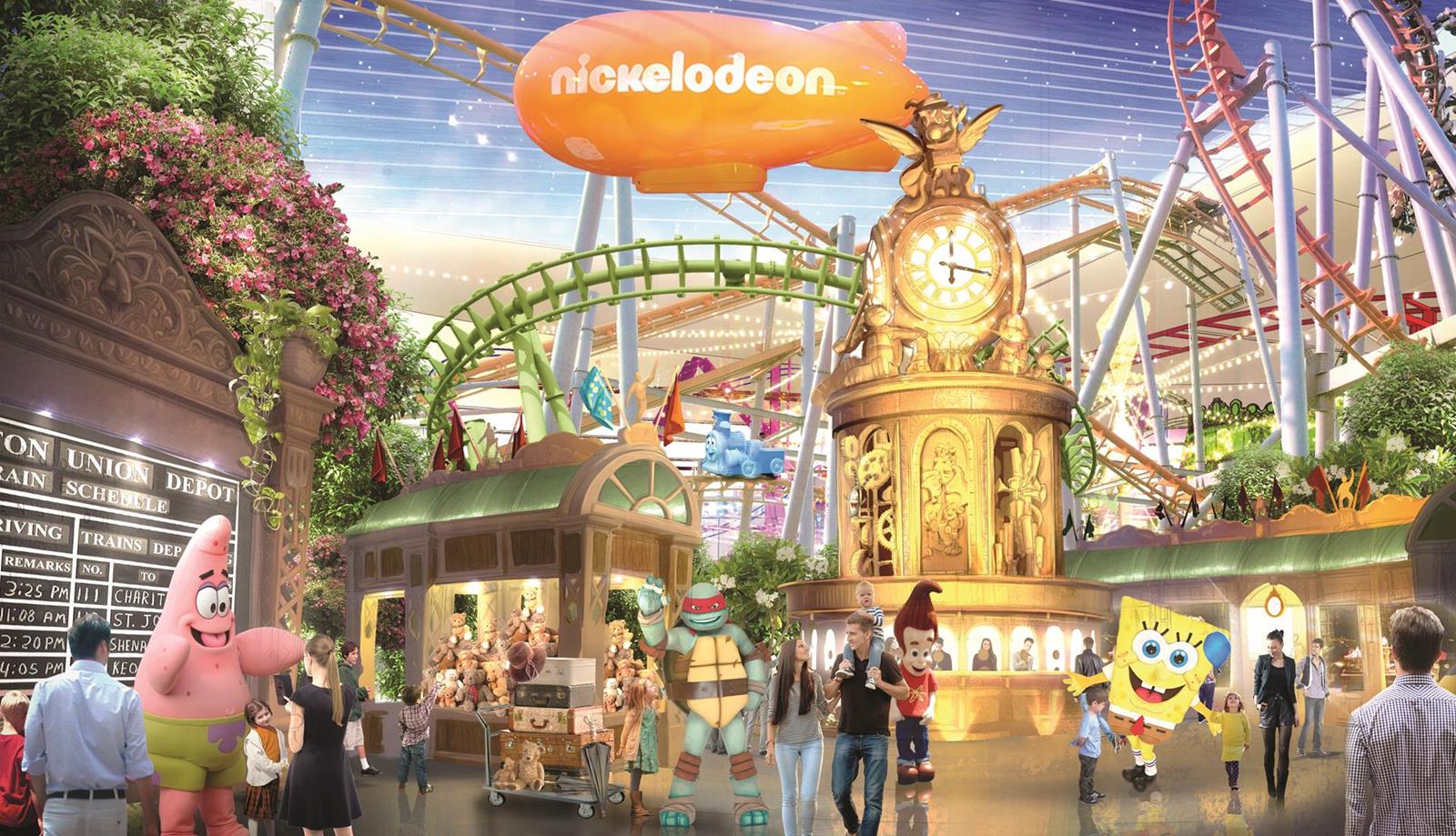 Fifth Avenue, home to flagship stores of luxury brands, is another only-in-New-York setting in which to drop some dollars—or, more likely, window shop. Saks Fifth Avenue serves as an anchor near Rockefeller Center, and a stroll north toward Central Park leads to pricy bauble emporiums Harry Winston, Tiffany & Co., Bulgari, Cartier and Van Cleef & Arpels. Other tony Fifth Avenue tenants include Versace, the world's largest Gucci store and iconic department store Bergdorf Goodman. Outside of heavily guarded and fortified Trump Tower, across the street from Bergdorf's, tourists stop to take pictures of its Fifth Avenue entrance, but many don't realize they can go inside to shop or have a meal. Just walk past the Secret Service agents in the lobby and head to the tiny Trump Boutique. Better yet, take the escalator down to the Trump Store (heavy on golf wear) or the newsstand crammed with all manner of Donald Trump souvenirs, from chocolate bars to bobble-head figures of the president and first lady. There's even a stand that sells Trump-Pence 2020 bumper stickers and other campaign gear.
Times Square, best known for its Broadway theaters, walls of electronic signs and masses of humanity, also pulls in visitors with dazzling retail attractions. At Hershey's Chocolate World you will find toys, logo gear from socks to T-shirts and awesome displays of every imaginable variety of the company's confections. You can design your own candy bar wrapper or mix and match your favorite candies at the Amazing Candy Machine. M&M's World offers the same type of experience. Baseball fans scoping out Times Square will find Yankee Clubhouse and Mets Clubhouse stores on 42nd Street.
Visitors exploring the sights of Lower Manhattan's Financial District—tourist draws like the 9/11 Memorial Museum and Memorial, One World Observatory and Museum of Jewish Heritage—have shopping opportunities aplenty. The two big enclosed malls— Westfield World Trade Center and upscale Brookfield Place—both boast impressive architectural trappings and can keep shoppers busy for hours. The Westfield complex is part of the dramatic new transportation center at the Oculus, a soaring white-ribbed space designed by renowned Spanish architect Santiago Calatrava. The atrium's stunning interior, bathed in daylight from a glasspaneled roof, brings out the cameras. Among the 100-plus stores: Apple, Forever 21, Victoria's Secret, Sephora, Dior, Cole Haan and Under Armour.
New York museums, besides displaying rare and beautiful treasures, have gift shops stocked with treasures and trifles in the form of merchandise that you may not find anywhere else. At the new Museum of the Dog, located near Grand Central Terminal, you can buy socks, playing cards and other souvenirs bearing favorite dog breeds. Or how about a boxed Dog Bingo game? The Metropolitan Museum of Art and other art repositories incorporate some of their signature works into everything from handbags to jigsaw puzzles. At United Nations Headquarters, shops on the lower level offer U.N.-logo snow globes and teddy bears, handicrafts from around the world and miniature flags of each member nation, Afghanistan to Zimbabwe. From A to Z, stores in every corner of New York City have the goods.
By Randy Mink