If adventure is calling, there's no shortage of places to vacation this year. If you're looking to get more bang for your buck, head to Mexico and soak up the sun. If cool weather and canal-hopping sounds more your style, Canada could be the place for you. Consider the possibilities each destination has to offer by calling your travel companions and comparing these two week-long itineraries.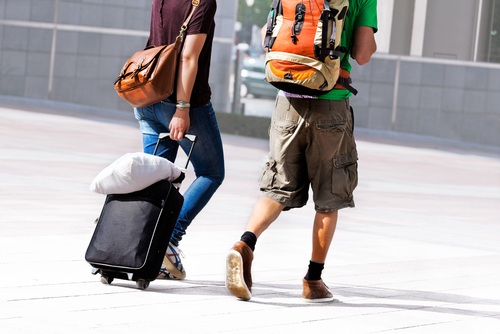 Explore Ancient Mayan Ruins in Mexico
When planning a Mexican vacation, travelers often dream of soft sand, blue skies and clear ocean waters. With popular beaches like Puerto Vallarta, Cabo San Lucas and Cozumel, it's really a no-brainer as to why. But this time around, why not take a break from the beaches and do a little exploring inland instead? Especially in winter, when average temperatures in Cancun are comfortable but not hot, a trip spent sightseeing might better fit the bill.
Consider this travel itinerary:
Day 1: Arrive in Cancun. Enjoy a nice meal before heading to bed early in preparation for tomorrow's day trip.
Day 2: Take the ferry from Puerto Juarez to Isla Mujeres and dive or snorkel through Museo Subacuatico de Arte, a fish-surrounded underwater museum containing more than 400 sculptures.
Day 3: Drive two hours to Tulum and tour the ruins of the ancient walled city. Spend the rest of the day sampling street food and relaxing in a beachside bungalow.
Day 4: Visit Cenote Dos Ojos, a popular diving and snorkeling cave just outside of Tulum.
Day 5: Wake up late and start the two-and-a-half-hour long drive to the ever popular ruins of Chichen Itza after lunch, stopping at less-touristy Coba for a short visit along the way.
Day 6: Rise early to visit the ruins before the crowds arrive, then spend the afternoon swimming in Cenote Ik Kil.
Day 7: Get a head start back to Cancun for an evening flight back home.
Canal Hop Through Canada
Boasting major metropolitan areas such as Toronto, Montreal, and Vancouver, first-time visitors to Canada usually flock to these areas. But this time around why not try something new and visit Canada's capital city? Ottawa lies on the southern banks of the Ottawa River, and is home to the Rideau Canal, Ontario's first world heritage site recognized by the United Nations Educational, Scientific and Cultural Organization. Stretching nearly 130 miles south to Lake Ontario and the St. Lawrence River at Kingston, the canal connects picturesque lakes and scenic rivers through a series of 45 locks. Visitors could spend weeks here boating or strolling nearby the beautiful canal.
Consider this travel itinerary:
Day 1: Arrive in Ottawa. Window shop and taste your way through the mouth-watering ByWard Market.
Day 2: Devote a whole day to exploring Gatineau Park, a popular area for hiking, swimming and animal spotting.
Day 3: Get your gear together for tomorrow's canal excursion, including obtaining your boating license if necessary. Spend the evening touring Parliament Hill and catch the light show after dark.
Days 4-6: Spend three days on the water, boating, canoeing, and enjoying the breeze.
Day 7: Savor a meal at a traditional pub, and complete your tour with one last bike ride along the canal before catching a flight back home.