The Casablanca Hotel is a quiet oasis in the tourist heart of New York City
From the wooden blinds and ceiling fans to the cane furniture and geometric designs, the Casablanca Hotel tastefully sets it itself apart from any other hotel in America by subtly capturing the flavor of North Africa. The Moroccan motifs, clearly evident but not overdone, evoke visions of a bygone era and a faraway place.
Inspired by the romance of the classic 1942 movie Casablanca, the 45-room boutique hotel lies tucked away on West 43rd Street, just steps from the madness of Times Square and lights of Broadway. Brass lanterns hang from the ceiling in the lobby and Rick's Cafe, the spacious second-floor lounge. A large mural of white buildings in a 19th century Moroccan seaside city decorates the stairwell connecting the lobby to Rick's, while a caricature of actor Humphrey Bogart in Casablanca accents the stairwell leading from the guest-room wing to Rick's, namesake of the cafe in the film in which he co-starred with Ingrid Bergman. In a list of 167 DVDs available for guest-room viewing, Casablanca is listed first.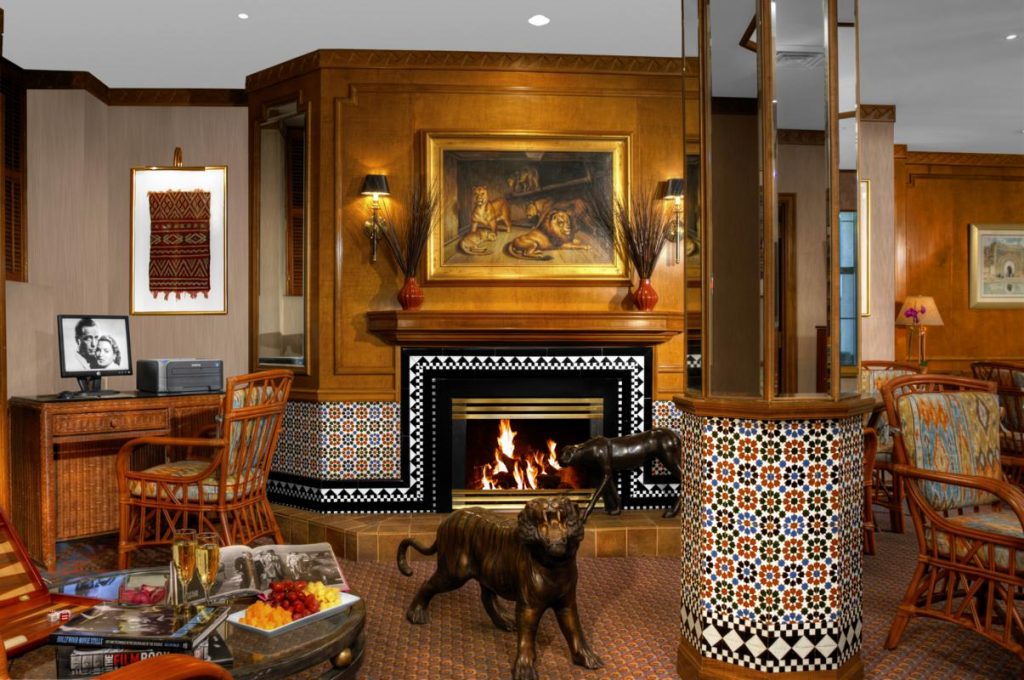 Rick's Cafe, accented with mosaic tiles, orchids, potted palms, lampshade sconces, cane chairs with Moroccan-print cushions and a painting of a vintage Moroccan scene, is the hotel's comfortable gathering spot. It's where guests come for continental breakfast and the evening wine and cheese reception (5 to 8 p.m.), both included in the room rate. Cookies and fresh fruit, along with coffee and tea, are available 24 hours a day. Breakfast is a sumptuous spread featuring pastries, bagels with cream cheese, fruit, juices, yogurt, bold eggs, cold cereals and hot oatmeal.
Rick's Cafe also has a fireplace and shelves with books and games, plus two computers for guest use (look for a black-and-white screen saver showing Bogart and Bergman). In warm weather you can take your drink to the wrought-iron tables in the adjacent Blue Parrot, a tiny outdoor courtyard accented by ferns and latticework. (A parrot is the hotel's logo.)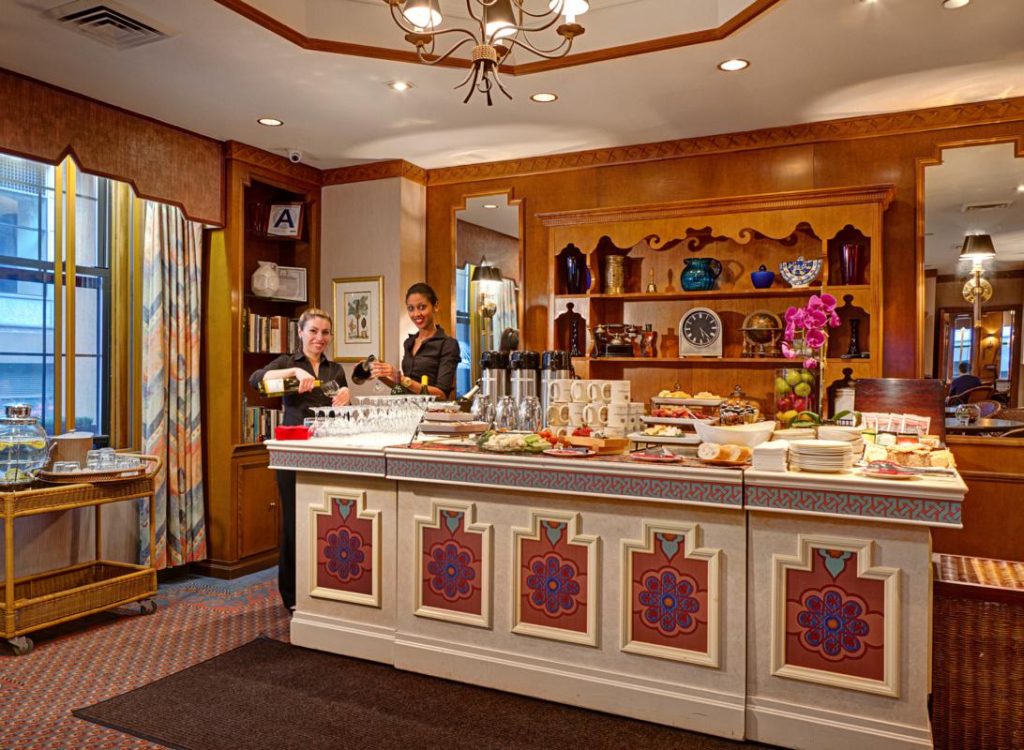 Guest rooms, done in warm, earthy tones and mostly on the small side, sport a ceiling fan, wooden blinds and a bathroom with Moroccan geometric patterns. Our room had a cane table and chairs; above the bed was an abstract painting of a whitewashed Moroccan town. All rooms feature complimentary high-speed wireless internet access. Framed swatches of colorful Moroccan fabrics adorn the stucco-like hallways.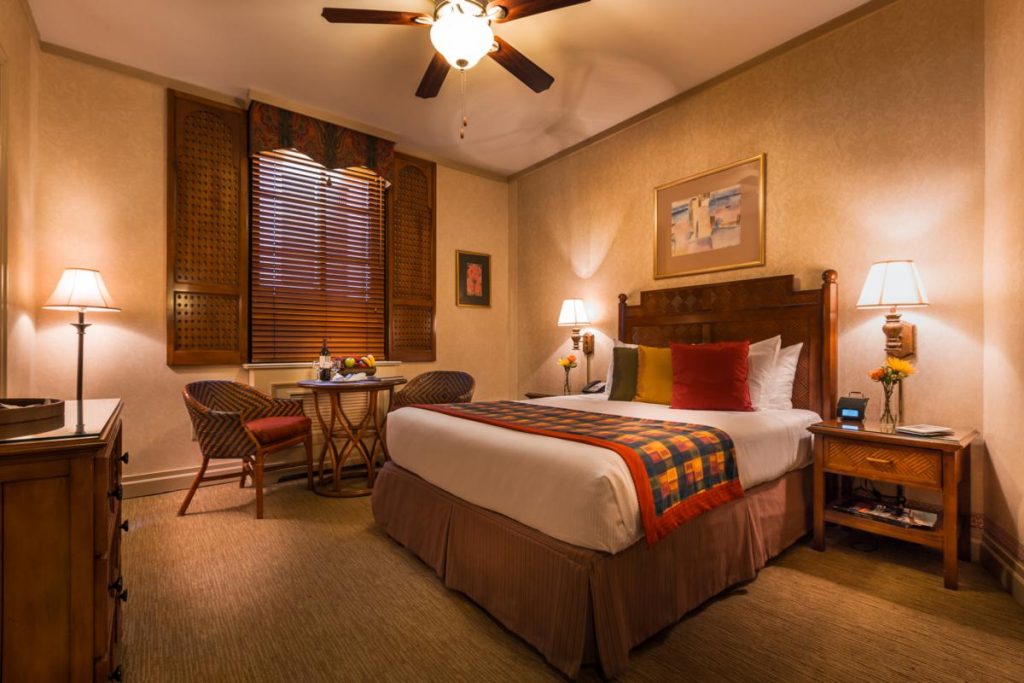 Just off the lobby is Tony's di Napoli Restaurant, which has been serving up Italian fare since 1959. Famous for its family-style meals, it is especially enjoyable for large groups as portions are generous and designed for sharing.
Complimentary passes are available to the nearby New York Sports Club, which features a full range of cardio and strength-training equipment; aerobic, cycling and body-sculpting classes; and sauna.
The Casablanca Hotel, a triple winner of TripAdvisor's Travelers Choice Awards, is part of the Library Hotel Collection, which includes three other Manhattan properties—the Library Hotel, Hotel Elysee and Hotel Giraffe. (212-869-1212, casablancahotel.com)