If you're in the mood for a bucket-list trip to a totally unique place, check out our best picks for international adventure travel.
There are only two reasons to travel: because you want to and because you have to. People who travel because they want to usually fit into one of two groups — those who play it safe (the tourists) and those who want an adventure (the travelers). If you fit into the traveler category and you're looking for an amazing, one-of-a-kind experience, this article is for you.
Every country in the world offers some type of adventure travel. And adventure travel, in all its guises, is growing steadily more popular. But our nominees each offer something that you can't experience anywhere else.
Eight Amazing Adventure Travel Destinations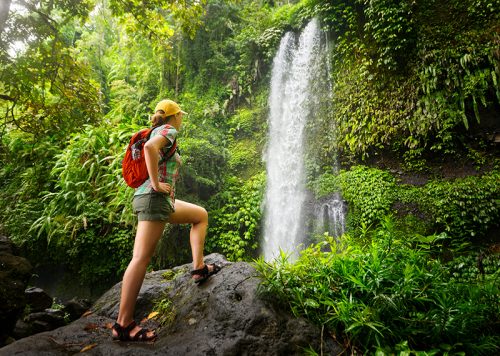 Our first pick, in no particular order, is Indonesia. This is a nation made up of thousands of islands between the Asian continent and Australia. It's home to Southeast Asia's largest wilderness areas and biggest wildlife sanctuaries. You'll recognize its big-name islands of Bali, Sumatra, Java and Sulawesi as well its big-name inhabitant, the Komodo dragon. Its equatorial climate, jungles and beaches give it incredible biodiversity. Divers should take note of the spectacular coral walls of Pemuteran, while surfers looking for uncrowded waves should consider the relatively uncluttered southern shores of Lombok.
You can't get much further from your daily routine than when you go to Mongolia. This landlocked country, sandwiched between Russia and China, is an outdoorsman's dream. Much of the area's traditional nomadic culture remains intact, as does its love affair with horses. A visit to Mongolia includes the chance to explore the ancient capital city of Ulaanbaatar, trek through the nature reserve at Gorkhi-Terelj National Park, see how traditional horse-raising families survive in a modern world, experience the Gobi Desert up close or schedule a refreshing stop at the alpine forests of Khovsgol Lake.
From central Asia, we now move to an isolated island in the middle of the Atlantic Ocean: St. Helena. It's best known for being Napoleon Bonaparte's home in exile, but St. Helena has way more to offer than just an old association. This little island is not just a great place to surf or dive; its diverse wildlife population has earned it the nickname "the Galapagos of the South Atlantic". And if the diving doesn't hold your attention, try hiking Diana's Peak or booking an off-road tour. Note: If you're prone to seasickness, know that the local airport hasn't started accepting commercial flights yet; the only way to and from the island is by boat.
Dominica is another great place for adventurists seeking a relatively unexplored destination — but not for long. If you've been wanting to go to the Caribbean while still avoiding the resort-centric beaten path, head over to Dominica before 2018. This is a land of rainforests and waterfalls, of beaches and mountains. Trekking the Morne Trios Pitons National Park is a favorite activity, as are kayaking, diving and whale watching. When it's time to relax, a soak in one of the island's natural hot springs will have you feeling refreshed. Just don't wait too long before you go — a chain resort is reportedly in the offing.
Macedonia has been described as Europe's last great adventuring destination. I'm sure countries like Romania, Slovakia and Slovenia will dispute this, but no one can dispute that this mountainous country north of Greece is an adrenaline junkie's paradise. Whether it's paragliding in Skopje, sailing on one of Macedonia's lakes, whitewater kayaking through Canyon Matka or exploring the deepest underwater cave in the Balkans, you're sure to find something undoubtedly different in Macedonia.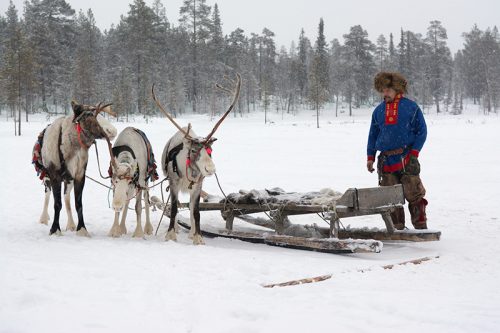 Head well north of Macedonia to find the next destination on our list: the Finnish region of Lapland. This subarctic/arctic region has recently been getting a lot of attention from the brave and bold. It's the land of 24-hour sunlight in the summer and spectacular displays of the Northern Lights. (In fact, this last phenomenon occurs 200 days a year!) Ski resorts offer slopes to the timid, while backcountry skiing is available to hardier souls. Or would you prefer a Husky- or reindeer-powered sled ride? Hiking? Snowmobiling? A cruise on an icebreaker? Safari with Santa Claus? All possible in Lapland.
Chile is famous for many things: more than 3,700 miles of Pacific coastline, the Andes Mountains, the Atacama Desert. It's the gateway to Easter Island and as close as you can get to Antarctica without leaving the Americas. It also shares the fascinating regions of Patagonia and Tierra del Fuego with Argentina. It's not surprising that this land has a long-held attraction for adventurers, be they scientifically minded or just up for some great skiing. Head to Chile if you want to experience hiking, kayaking, trekking, biking and exploring at the (almost) end of the world.
Our final adventure destination takes us to a place that looks both familiar and otherworldly: Namibia. From the iconic red dunes of the Namib desert to the lunar-esque plains of Damaraland in the north, Namibia is a country of space and surprise. Despite the low rainfall in the desert areas, you can find elephants and oryx that thrive here; the country's Atlantic coastline is home to birds, seals, dolphins and many other animals. Namibia proves that adventure travel isn't necessarily about taking risks; it's about opening your mind to something new. Of course, seeing something new from the point of view of a hot air balloon helps.
It doesn't matter if your next adventure is an air-conditioned safari resort or a pulse-pounding ride down a river canyon. What matters is the experience, and these destinations will ensure you an unforgettable voyage.