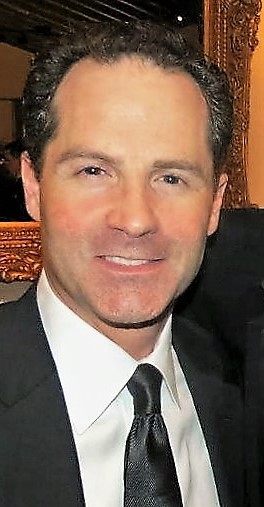 Tony Etienne had a storied 25-year career at Collette Vacations. Starting as a business development manager, Tony became the face of the brand in the group market, present at trade shows, conferences and group leader fams.
Early this year Tony opened a new chapter in his life, creating a new division for Central Holidays focusing exclusively on pre-formed groups. In this new position he's building product and a team to help facilitate smooth group tours. Read how he's doing it in this edition of Take 5.
Tell us about your new role at Central Holidays
My role with Group Travel Experiences by Central Holidays is to create an entire division of the company, geared solely towards the affinity group leaders. This will entail product development, policies and procedures, and of course the most important part which is branding and awareness. The company is a long-established brand in the industry, and we already have fantastic tour programs in many destinations. But their focus has been on the agent market for 40 years.
This will be a great challenge, but I see so much opportunity for a company that really wants to place an authentic focus on the valued group travel leader.
What's the biggest change you've seen in the industry?
There are numerous changes I have seen over the past 25 years. One that stands out has been instant access to information-researching destinations. I think the group leader of today is so much more informed and educated as to what they want to see, and how they want see it, and how they want their people to truly experience the world.
Group leaders have become travel professionals. For many, this is a big part of what they do, and they have a lot on the line when choosing who to work with.
Where are the greatest opportunities in group travel today?
I see the greatest opportunity for companies that want to work hand-in-hand with the group leader to create unique and extraordinary travel experiences that cater to a demanding traveler. Group leaders know their people….personalities, education, physical abilities, and most importantly, their expectations. I just haven't really come across too many companies – and certainly none on a national scale, that can, or are willing to build a tour, create an experience, and deliver something very different in the marketplace.
I think many group leaders are faced with the challenge of competing with their own travel provider and that can be frustrating.  When a customer finds the same tour online or gets a brochure in the mail with the same tour, that can totally undermine the trust a group leader has with their travelers. That's what I look forward to the most, and find is the most exciting aspect of group travel – creating programs that are exclusively for the professional group leader of today.
How much is technology influencing the research and booking process?
As mentioned above, it's a huge benefit for everyone.  Access to information about potential destinations, as well as programs that a group has already put in place has been very beneficial. This is not just helpful for group leaders, but for the consumer in these groups. They too have seen this as an opportunity to educate themselves and be more empowered to make a buying decision.
As for technology in the booking process, this is always evolving for the better, and I hope it continues until the end of time, or until someone gets it right. This usually is the most stressful part of the process for all, and being able to keep it simple and straightforward is critical.
What are the hot destinations for 2016 and 2017?
Well, everyone has been totally amazed by the growth and success of Cuba.  I don't think it will stop here, as the rest of Central America has opportunity, especially for the adventurous travelers. Destinations like Columbia, Nicaragua, Panama, Peru, Ecuador and others. I am starting to see the market grow for these, especially groups.  World events continue to weigh on the minds of travelers, and this will always be the case.
I see long time favorites making big leaps again. Hawaii, Alaska, the Rockies…..with the growth of the international market, these became less sexy.  I think that has changed. These are incredible, and groups are coming back and saying we loved those before, and why not again. They might just want to see them in a different way, a unique mode of transportation, cultural inclusions, or just more leisurely this time.
I also see groups starting to grasp the fact that certain destinations will be changing in the future with climate change, and creating more urgency to add them to their travel plans now.  Iceland, Antarctica, glacier parks, the Amazon rain forest, and on and on. It's not the way we all intend to market, but it is the reality of the world and the travel industry.
Now What? Connect!
Tony Etienne
Have something interesting to say? We are always looking to talk with group travel organizers who have a story to tell…Drop us an

email

!