At the intersection of technology and transportation are disruptive companies like Uber and Lyft that are changing the way we travel. Those business have shaken the foundation of automakers, livery, cab and shuttle companies. In a similar fashion, companies like Bus.com are looking to make group transportation easier. Read how in this edition of Take 5.
Where did the idea of Bus.com originate?
Moving an entire group to an event or destination is difficult, and that's the struggle our founders have sought out to solve. Bus.com's goal is to make organizing transportation easier for groups by streamlining the whole bus rental experience.
What is your current service area? Which markets are most popular/growing?
We currently operate all across North America and have seen a strong demand for bus rentals in Chicago, San Francisco, and various cities through the US and Canada. We're seeing lots of sports teams, tour operators and wedding organizers taking advantage of our bus rental platform.
What types of groups utilize your services? Any more popular than others?
Both small and large groups charter buses with us. Some of our bigger partners include music festivals that need to move thousands of attendees to their event grounds, but we also work with small organizers like tour operators for travel packages, companies for offsites and corporate retreats, or sports teams for games and tournaments.
How does Bus.com help customers? Is it a cost savings, time savings? Peace of mind?
On the pricing side, we're always working towards getting the best value deals for our clients. But at the same time, we also value safety and comfort. To do both, we partner with reliable and vetted bus companies, so people can travel worry-free at a cost that fits their budget.
Find dozens of interviews with interesting personalities in the travel industry at the Traveling Tribes podcast.
Our customers also benefit from convenience – our logistics experts can work with them to create itineraries and rent buses that are most suited for the kind of trip they're planning. When you're organizing a large event, for instance, it's certainly nice to focus on key event elements and have experts handle charter transportation.
Plus, with ongoing support during trips, our team is available to lend a hand at all times. That way, whenever our clients need assistance, they can simply reach out and we'll help them sort out the situation.
How does your service help local bus companies?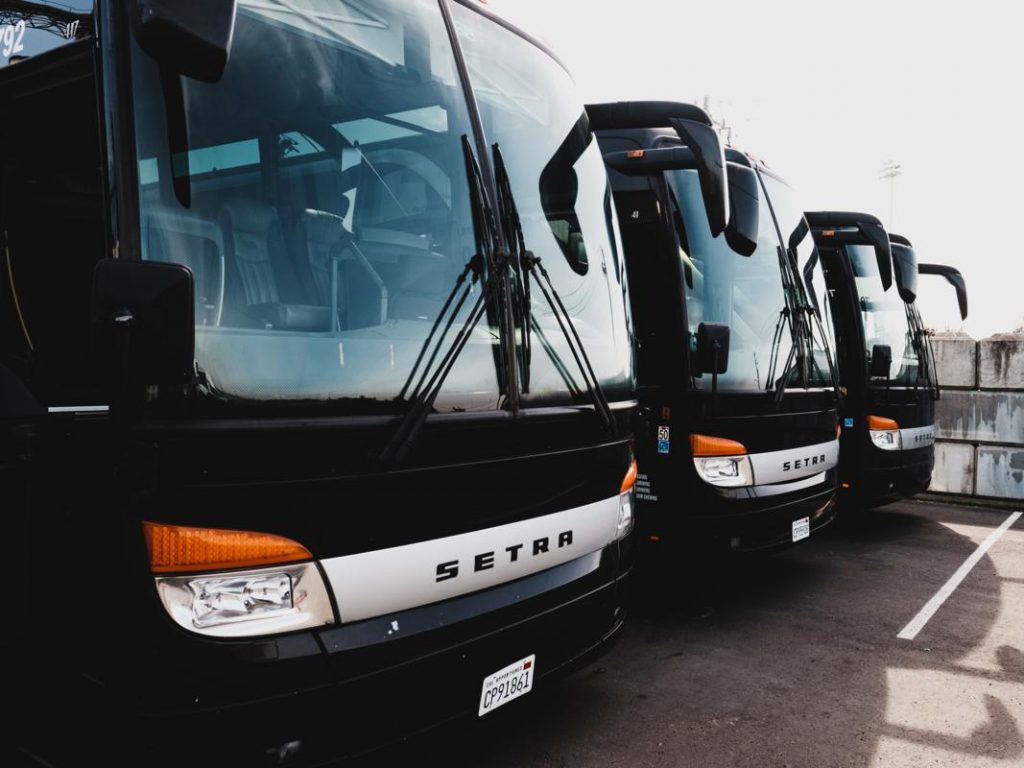 Local bus companies have 70 percent of their fleet dormant year-long – our goal is to change that. Our bus partners grow their business by getting wider access to a market that would've usually been out of reach. This helps them generate more revenue with buses that would've otherwise gone unused.
We also put in place a preferred bus partners program that allows its members to benefit from privileged quotes within their service area and exclusive technology for charter bus companies.
I see you're doing shuttles to popular concerts and sporting events. What's the upside of business – how are you reaching fans and festival goers?
We started our business by helping fans get to music festivals and concerts, it was the clearest opportunity we had in our early days. We're reaching these fans through online marketing and community building. In the next 36 months, we'd like to be the number one platform for anyone looking to rent or book a bus in North America. Our platform helps all parties involved, from bus company owners and their staff, to the organization or person renting the bus, to those that are traveling.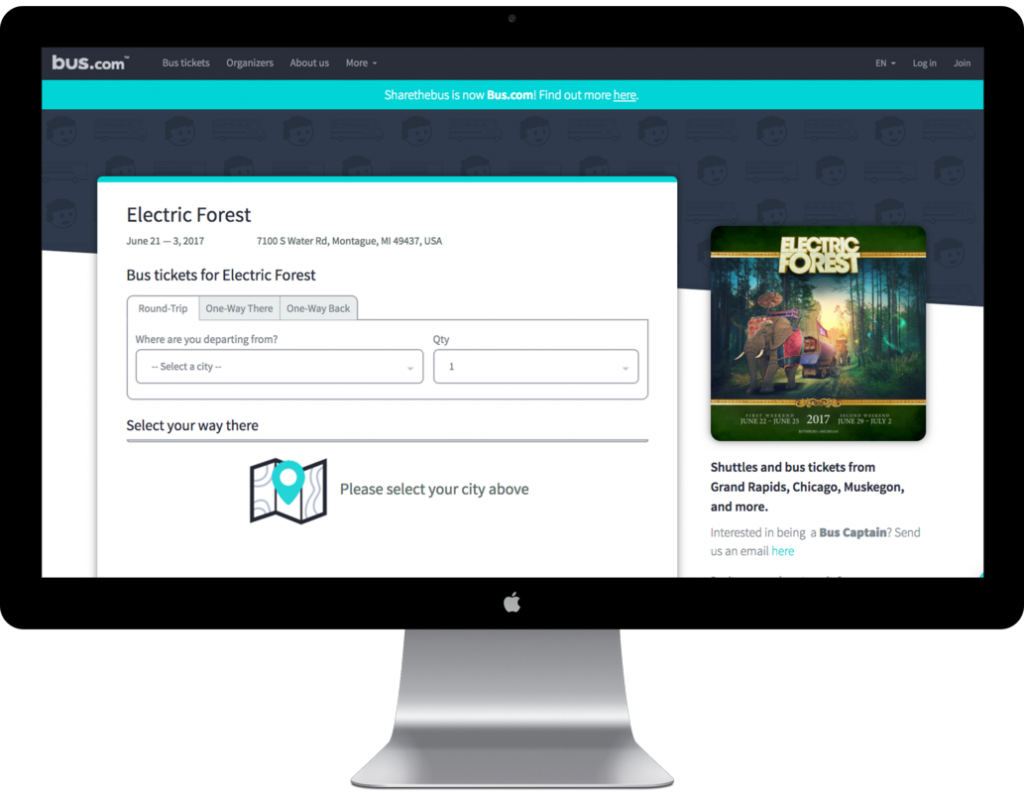 Connect with Bus.com:
Phone: 1-844-428-7568
Website: www.bus.com