Suzanne Slavitter made a cross country trip that changed her life. The business she runs with her husband, Sports Empire, specializes in packaging major sporting events. Along with two niche businesses, her hard work has earned her a lifetime achievement award from the National Tour Association. While Suzanne has earned these awards, she admits that her husband Daniel is the secret ingredient in running their husband/wife business. "He's one of those easy-going personalities, laid back, nothing bothers him." The successful duo has managed the highs and lows of running a small business to carve out a unique niche tour business in California.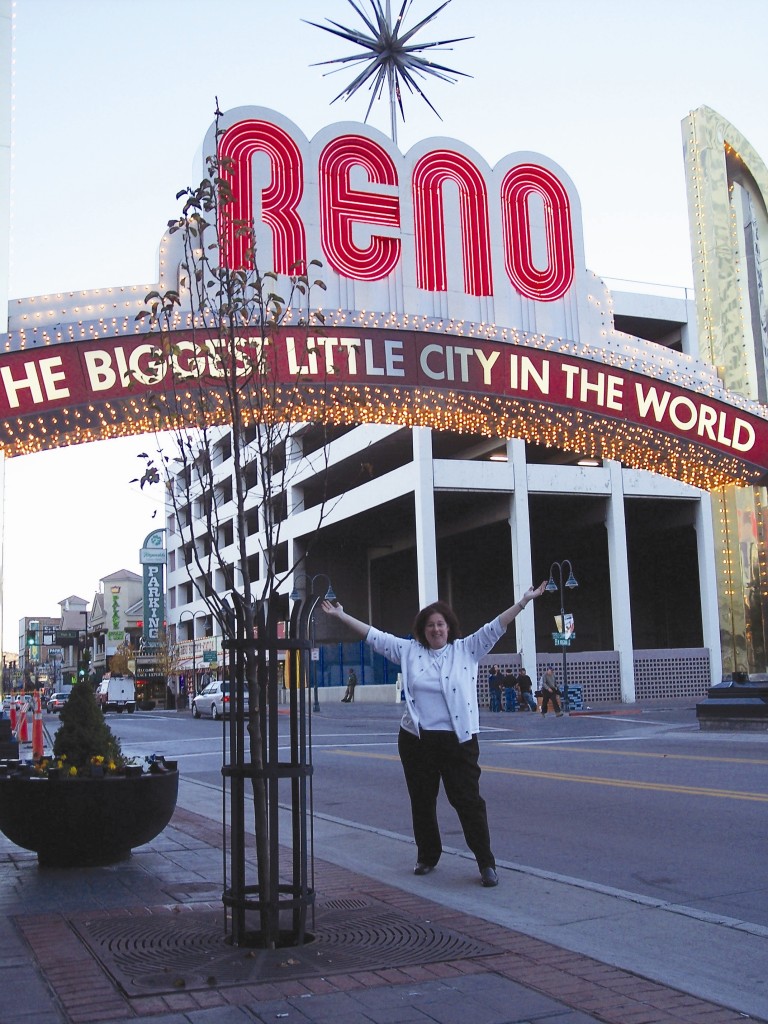 How did you get into the tour business?
Growing up in Boston, I got a job selling telephone systems during telephone deregulation, which is where I learned how to sell. One day my boss tells me he wants to start a travel business. He took me to California and we put together this tour from San Francisco to Los Angeles and it really took off.
With this new job I would come to California about once per month to meet with vendors. I was having a blast – my friends were back in Boston getting married and having babies, and I was in California. I decided to move and got a job running an inbound unit for an Australian tour company. A week before starting they decided not to do it, but I came anyway.
The day after I arrived, I was interviewing to be a travel agent and Daniel from Sports Empire was renting a desk there. I got the job and after I started, we went out to lunch. The funny part of the story is I went to California to be single and I met my husband one day after I got there.
What's your funniest memory attending a major sporting event?
We took my parents to the Indy 500 and we're all sitting in the grandstands at the start of the race whooping and hollering. As the cars pass by my dad looks at me and says "now what?" We've had lots of other great memories – just this last year at the Kentucky Derby we had a very wealthy couple who planned a small group with us. We met their private plan on the tarmac, brought them to the Galt House in their limo, they had one of the grand suites and we were able to VIP them all over town.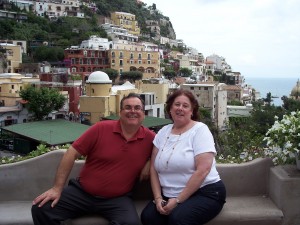 What is the most effective way you market your tour business?
We have a lot of success in travel agent marketing. Travel agents will go in to these chat rooms to communicate with each other, and I've picked up business from agents that have unique needs. It's interesting because all you need to do is a good job to get referrals and recommendations. It still goes back to networking and referrals, but it's just a different format now.
What does it mean to you to be honored with NTA's Bob Everidge Lifetime Achievement Award?
Bob was the first person who ever put me on a committee. He gave me a chance to be on the international relations committee, and I joke that he did it so they could ask my opinion and do the exact opposite! I learned so much. With our small business, what I got from NTA and my committee involvement was this tremendous resource for networking and learning. That's our NTA family.
You've pivoted your business with Authentic California Vacations. How did that idea come about?

Sometimes when you start a business it's because you see a need. Sometimes it's because you have a passion – like if you love quilting so you create quilting tours. With Authentic California Vacations it was a combination of both. We live in California, we love California. And as we were talking with travel agents, not a lot of them had been to California but had clients who were interested.
When I talk with travel agents, I tell them I'm not trying to do Disney or Universal packages, there are plenty of vendors who do that. But if you have a family reunion who's interested in Napa Valley's wine country, or a special event like the Palm Springs Film Festival or Laguna Beach Arts Festival, that's what we're good at.
Connect with Suzanne Slavitter
Websites: Sports Empire, Authentic California Vacations
Facebook: Suzanne Slavitter