With over 163,000 members in all 50 states, Osher Lifelong Learning Institutes may be the largest college or university affiliated senior-oriented lifelong learning network of programs you've probably never heard of. I hadn't, until a recent trip where I befriended two ladies from the University of North Carolina-Wilmington who worked on the local Osher program. While Osher is not a travel company, two-thirds of its locations offer some type of organized group travel effort. I caught up with Steve Thaxton to learn more about this impressive network.
Leisure Group Travel: For those not familiar with the organization, what's the size and scope of Osher Lifelong Learning Institutes?
Steve Thaxton: There are 121 unique and independent Osher programs of the 400 or so of these sorts of college or university-based lifelong learning institutes across the country. There is at least one in each state and as many as 19 in the state of California in the Osher (or OLLI) network. We're a network that's been established through, Bernard Osher, and the Osher Foundation in San Francisco. He was a prominent businessman as he made his fortunes in a number of industries, including banking. He decided that he would fund these learning endeavors through the Osher Foundation. Each of these programs has received funding, including endowments of $1 million or more to help with their operating costs. Between 2001 and about 2009 he funded about 119 of them. A few have come and gone, and there are now 121.
The funding guidelines allow each one to operate in the way that they need to in their local communities. It's not franchised. There's no central governance. Each university builds the program as it sees fit for its community and its students, or "members" as they are known.
How many were existing lifelong learning programs that took on the Osher program, and how many of them started fresh?
About half of the institutes were existing and half were all new with their funding. The university might be invited to apply for funding and if accepted, use their Osher money to commence the program. The programs collectively have more than 163,000 members and really vary in size. The smallest are about 500 members and the largest is quite an anomaly, Florida Atlantic University at nearly 14,000 members. The newest is affiliated with Ringling College of Design in Sarasota, they became and OLLI late last year.
You mentioned that Osher offers support, but what are some guidelines that institutions need to adhere to in order to continue the qualification for the program and to ensure that their endowment is intact.
The agreements with the universities intentionally honor localism and autonomy, because this is key to program success. I'll offer a few examples.
Some universities offer very academic courses and activities, and others that are not as academic may do more courses that are more experiential or hobby-oriented. It really has a lot to do with the communities that are served. So some more academic programs might not offer painting or yoga, but a lot of universities do.
Listen to interviews with group travel professionals by downloading the Traveling Tribes podcast
Is there a requirement from the participant's standpoint?
Universities do not want to get into any discriminatory practices, so the programs are designed for people over the age of 50, but oftentimes there will be people who haven't hit that that point in life, or in some cases, for other special reasons they want to be involved, and they aren't turned away. But the programs are designed for people who are 50-plus and who are retired or semi-retired.
The biggest interest is in history, and history takes its form in many different ways. It might be studying the Reformation, it might be art history, it may be something specialized or current in a particular community, such as a new exhibit at a local museum.
The pricing also varies. Generally, in some of the major metro areas, programs are priced higher than in smaller communities because it costs more to run programs in those cities. But each program makes its own decisions on pricing structure. And each is a terrific value compared to other offerings at universities or colleges.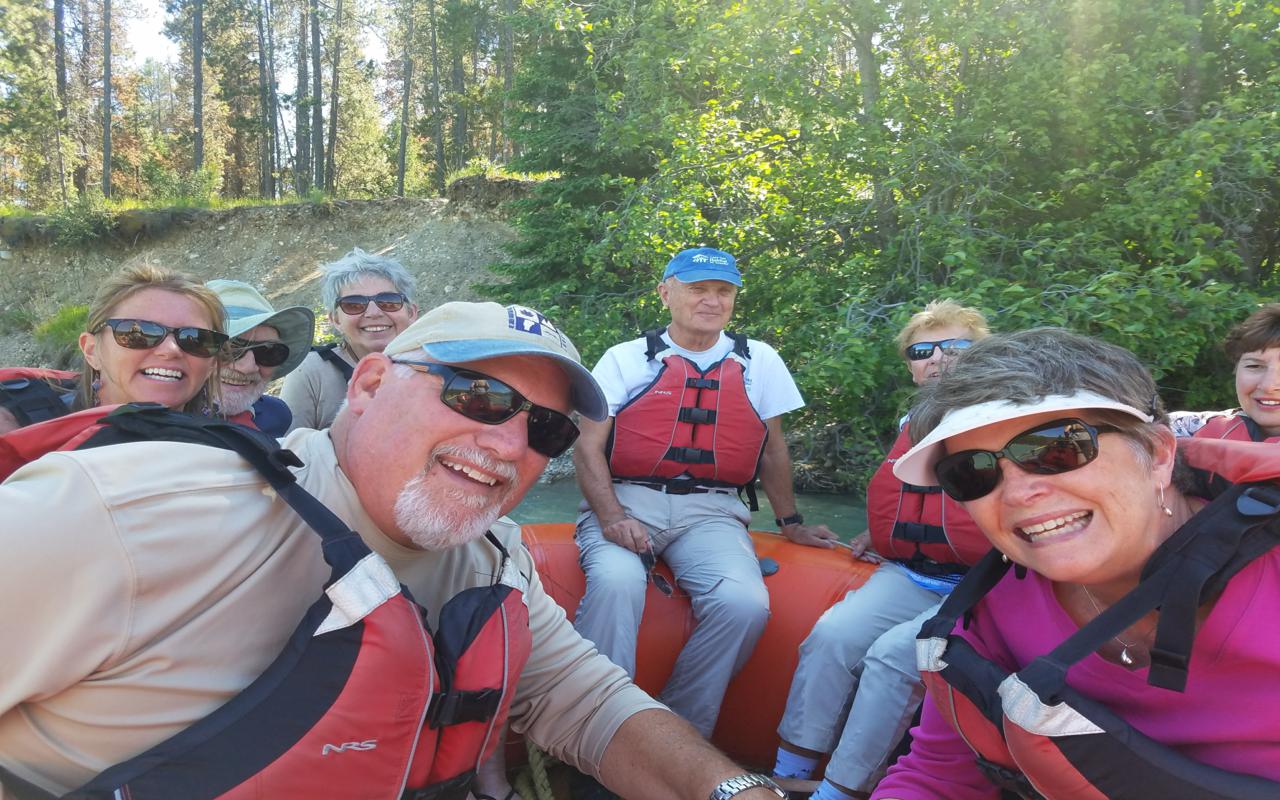 What sort of conferences, meetings, networking groups are available where these corners can get together, share resources and ideas?
We hold a national conference every 18 month that's generously underwritten by the Osher Foundation. We coordinate and produce the conference out of the Osher National Resource Center, and an invitation is extended to one volunteer leader and one paid staff member from each of the 121 institutes.
We've been all over the country. It's generally at resort conference facilities and not in the middle of cities. We stay pretty busy for those three days together  and that's the opportunity for all staff members and volunteer leaders to come together and compare notes and network.
What's the main benefit to the community when one of these universities starts an Osher program?
It's the social engagement combined with the cognitive intellectual stimulation. Seniors who are members come together to stay healthy and active. We see people who come in as members and they say, "Oh my goodness, this has saved my life. I was pretty much a recluse. I moved to be close to my kids. My entire social network was gone when I moved across the country. Now my days are filled with meaningful, interesting conversations and learning."
These Institutes form the social backbone that in past generations might have come from a faith community or a golf club, and they often substitute for what previously was a career of social networking in the workplace.
Do you have data on the percentage of locations that have an organized travel program that extends beyond their local community?
Eighty-one of the 121 offer travel programs. I would say that those that do not offer travel have very specific reasons. A university might say "We're not going to compete with our alumni association's travel program or other programs that we offer," or "The risk is too heavy and we don't want to get into that business." Or the membership at the Osher Institute might say, "We're well-traveled and we've got such a variety of interests in travel that we'll do our own group travel." There are units that offer a huge amount of travel. The University of Wisconsin-Milwaukee has around 50 trips a year that they're offering for their members. These range from day trips to multi-day international travel.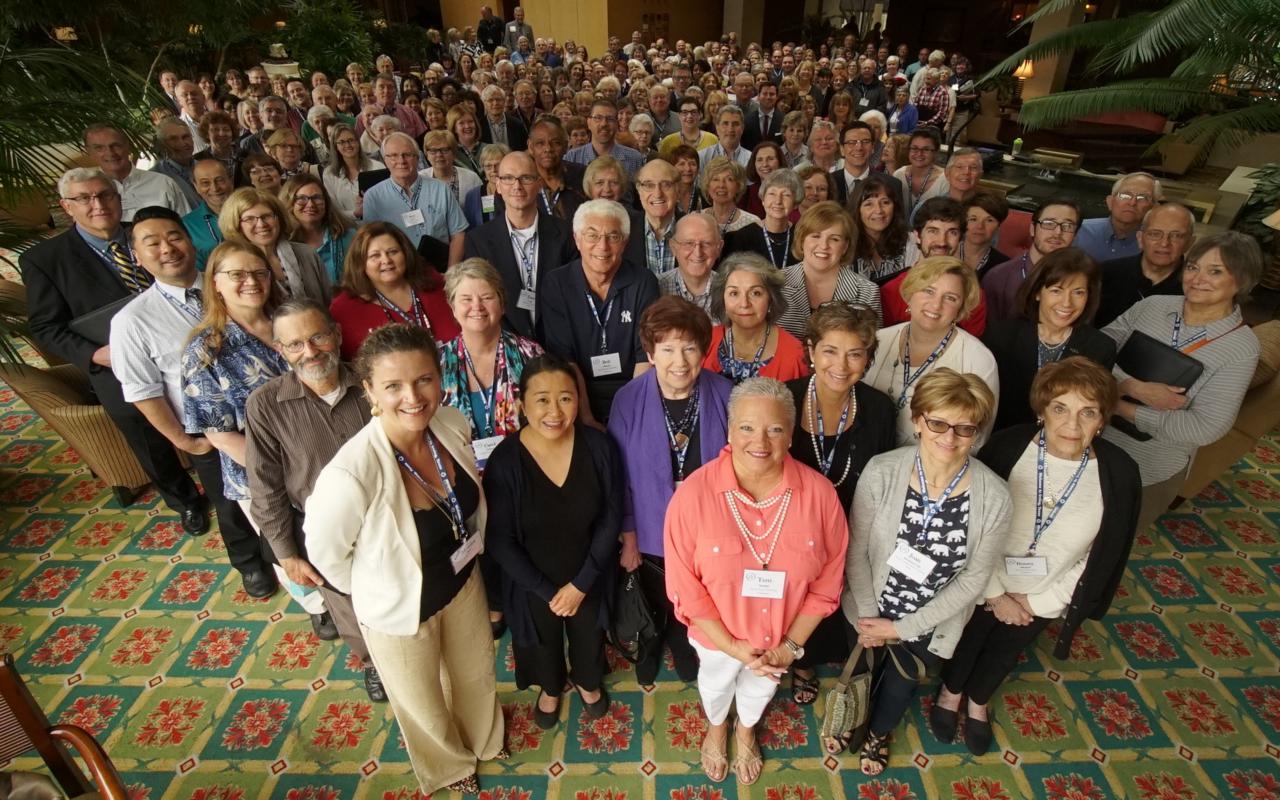 Are there any preferred vendors that assist Osher members with travel procurement?
There are a wide variety of vendor suppliers used by the Osher Institutes. But as Road Scholar, formerly known as Elderhostel was active in helping form LLI programs across the country, they continue to work with many of the Osher Institutes along with a number of other organizations.
Collette seems to be active with some OLLIs, along with OAT (Overseas Adventure Travel), then it splinters into many local travel relationships. AAA is sometimes a supplier, but it might be Bill's travel company because Bill has been a member for years or Bill's son is a member. Or it may be an RFP that the university has issued. Their interest is in making sure that the prices are both fair and negotiated.
Here at the Osher National Resource Center, we try very hard to not get into any kind of preferred vendor negotiation because we can't possibly deal with what is best for any of these or all of these units.
Where do you see Osher going and growing?
ST: There are a number of Osher Institutes, I'd say probably 10% that have limited capacity to grow. But there are others that have great capacity to grow. They market in a variety of ways. Yet it always seems to come back to the most effective membership growth strategy is personal recruiting. Across the board, word of mouth is the most effective way to grow membership.
Contact Steve Thaxton:
Email: steve.thaxton@northwestern.edu
Website: www.Osher.net