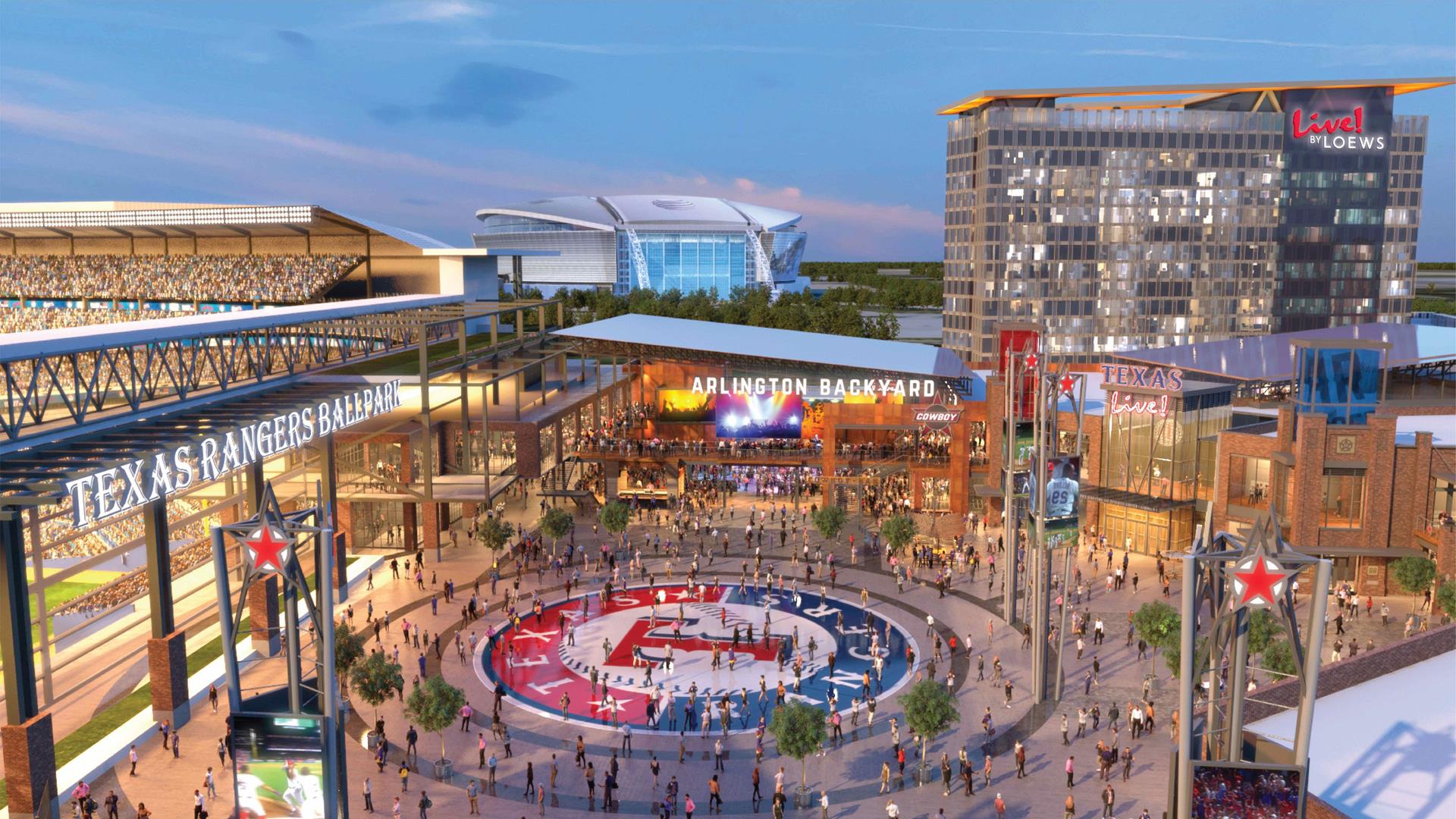 EXPLORE GROUP TRAVEL SUPPLIERS IN THE SOUTHWEST
WHAT TO DO
 Arizona Renaissance Festival
12601 E. U.S. Hwy. 60 Gold Canyon, AZ 85118
Group Sales
520-463-2600
arizona.renfestinfo.com
Celebrate 31 years of magical moments at the 2019 Arizona Renaissance Festival. Filled with castles, sports and treasures, the 30-acre King's Village invites groups to partake in 16th century fun. The Exclusive Pleasure Fest allows groups to feast like royalty on tables embellished in rich drapery and ornate silverware. Travel back in time with activities including jousting and 14 comedy stages. The festival team customizes tour packages and offers discounts for tour planners who book groups of at least 15 people. Join the fun on Saturdays & Sundays, February 9-March 31, 2019. Huzzah!
Galveston Railroad Museum
2602 Santa Fe Place Galveston, TX 77550
Jennifer Kelso
409-765-5700
Located along the Texas Gulf Coast, the Galveston Railroad Museum tells the story of the city's railroading past. A vast collection of locomotives, freight and passenger cars are on display, including two Santa Fe Warbonnets. Model train displays amaze visitors. All of the museum's buildings provide opportunities for visitors to learn about the history of Texas's railroads and the role they played in helping to shape the state and country as a whole. Come enjoy our seasonal train rides.
WHERE TO GO
Miami Oklahoma CVB
111 N. Main St. Miami, OK 74354
Sherry Spillers
918-542-4435
With more than 500 hotel rooms along Route 66 and Interstate 44, Miami, Oklahoma offers more than enough room for groups. Let the Miami Area CVB assist you with booking hotels and scheduling tours of historic sites. Included in its long list of attractions are nine Native American tribal lands, rodeo round-ups, casinos, shows at the Colman Theatre and seasonal festivals. Visitors can also embark on a downtown tour and visit the Dobson Museum, which preserves Native American artifacts.
Oklahoma City CVB
123 Park Ave. Oklahoma City, OK 73102
Sandy Price
405-297-8913
Oklahoma City has plenty of hustle without all the hassle. OKC offers all of the culture, cuisine, attractions and amenities you'd expect in a modern metropolis. And with its rugged Western past, working stockyards and title as "Horse Show Capital of the World," it's rich in cowboy culture as well. From treasure-filled museums to fun and funky festivals, outdoor recreation to loads of shopping and so much more, there is much to discover in Oklahoma City.
Pearland CVB
11200 Broadway St., Suite 1390 Pearland, TX 77584
Kim Sinistore
281-997-5970
If your group includes bird enthusiasts, shopaholics, food lovers or cultural vultures, Pearland can quench their desires with care and affection characteristic of Texas. Experience rich heritage commodities like the Gulf of Mexico, Colorado and Santa Fe Railroad depot and Old Settlers Cemetery, plus the New Sri Meenakshi Temple. Enjoy a variety of cuisines along with live music from local artists. Bask in the outdoors via a range of alfresco dining options. Price-friendly hotels.
STATES OF THE SOUTHWEST- SUMMARIES
Immersive NASA history, contemporary art and culinary adventures enhance group itineraries
Texas
DALLAS—Adjacent to the Texas Rangers' future home, Texas Live! is a new 200,000-square-foot entertainment complex that includes pizza, barbecue and taco dining options in addition to a concert stage and dozens of screens to catch Texas sports. Part of the $55 million renovation of Toyota Stadium, the new National Soccer Hall of Fame features virtual reality, gesture technology and interactive digital video boards throughout to celebrate the players, veterans and builders of American soccer. The venue will also host Hall of Fame induction ceremonies beginning in 2018.
HOUSTON— Space Center Houston is restoring the historic Mission Control Center by consulting with NASA historians and collecting furnishings, books, notes and coffee mugs to recreate the room as it appeared in 1969. In 2019, the Museum of Fine Arts Houston will complete the construction of the new Nancy and Rich Kinder Building, which will feature two floors of gallery exhibition space, a theater, café, meeting space and a restaurant.
SAN ANTONIO—The Joker Wild Card, a 17-story pendulum ride and one of the tallest theme park attractions in the world, will debut at Six Flags Fiesta Texas for the 2019 season.
Oklahoma
OKLAHOMA CITY— The new six-acre Sanctuary Asia expansion opened at the Oklahoma City Zoo in August 2018, creating an expansive environment where endangered animals from the continent can thrive. Animals include Indian elephants, Komodo dragons and cassowary birds, and a two-story building features private event space and a restaurant with expansive views. Also opening in 2018 is the Oklahoma City Railcar, which will link major attractions in the downtown area across 22 stops.
New Mexico
ALBUQUERQUE – New Mexico's popular Turquoise Museum is relocating to the former Gertrude Zachary Castle in downtown Albuquerque in the fall of 2018. The new museum will feature exhibits including the science and geology of turquoise; turquoise mining; turquoise around the world and hundreds of examples of turquoise jewelry. There will also be a new research library, a café and a flower shop on site.
Arizona
PHOENIX— Phoenix's newest dining collective—the Churchill—opened in the summer of 2018 and houses 10 local businesses in an industrial-style food hall. Dining options include Provecho (which specializes in Central Mexican cuisine), Freak Brothers Pizza (which completes oven-baked Neapolitan-style pies in 90 seconds) and Pobrecito (which crafts tropical cocktails made with agave and cane spirits). Visitors to the Musical Instrument Museum will be welcomed by the new Northwest Coast and Plateau exhibit, which showcases a totem pole and box drum set that Native Americans use to communicate with the spirit world through song and dance.
TUCSON— The new City Park is expected to open by late 2018 on Congress Street in downtown Tucson. This multi-use complex currently under development will house a food hall, two restaurants, an entertainment venue with a bowling alley and a pinball arcade, a bar, a private event space and connecting ground-floor patios across five floors. Also opening in 2018 is the Ignite Sign Art Museum, which houses over 250 clocks, signs and advertisement.  The 7,000-square-foot museum will also host events and classes on sign-painting, neon and other topics within the museum in addition to rotating exhibitions.