From cheese and bratwurst to cherries and cranberries, Wisconsin is a cornucopia of good eating that draws on its ethnic traditions
To gain an authentic taste of Wisconsin, get acquainted with the state's deep agricultural and ancestral roots. Farmstead businesses, scenic drives and creative urban endeavors are all a part of the learning and adventure. Access to world-renowned and unique artisan products is easy when you know where to look.
Wisconsin, long known as "America's Dairyland," churns out billions of gallons of milk every year, most from family farms with an average of 129 cows. About 90 percent of the milk turns into cheese, at least 600 kinds of it, and cheesemakers routinely win more national and international awards than any other state. They also make more cheese than Italy and slightly less than France.
Explore cheese history and diversity in Green County, settled in the mid-1800s by Swiss immigrant farmers. The county boasts more dairy animals (62,000) than people (37,000) and features colorful, wooden 8×8-foot quilt squares on at least 135 barns.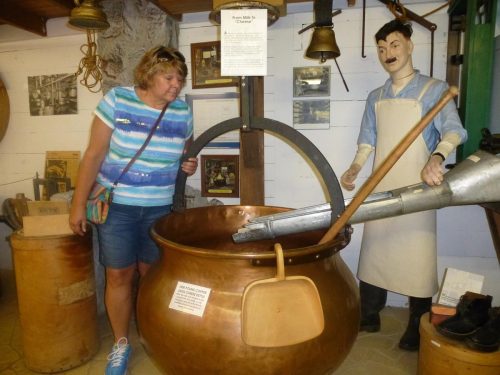 No county is home to more master cheesemakers, whose advanced certification requires three years of study and a European-style apprenticeship. When it's time for a nibble, head to Monroe's Alp and Dell Cheese Store, attached to Emmi Roth USA, a cheese producer whose Grand Cru Surchoix was best of show at the 2016 World Champion Cheese Contest. Morning is the best time to watch working cheesemakers from the glass-walled viewing hall. Expect cheese samples, too, and look for pungent Limburger (Monroe is the only place in the U.S. where it is made). Wisconsin has 138 cheese plants, more than twice as many as any other state, but most are not equipped to welcome visitors or are too small for a crowd.
Exceptions include Henning's Wisconsin Cheese, a fourth-generation cheese factory, store and museum near Kiel that's been in business since 1914. Visit on a weekday morning to taste cheese curds at their freshest and squeakiest. The popular snack is mild in flavor and sold by the bag, but Henning's also makes many cheddar and specialty cheeses.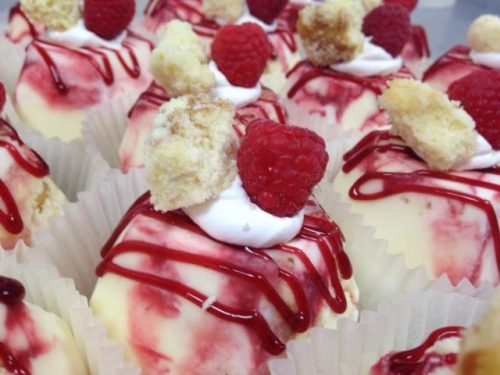 Include a meal of grilled bratwurst, rouladen, sauerbraten or other German fare at Al and Al's Tavern and Stein Haus, in business since 1961 in Sheboygan. Top off this east-central road trip with ice cream from the farmstead Kelley Country Creamery, near Fond du Lac, where cows responsible for the product graze within view from rocking chairs where customers linger.
Be sure to visit Al Johnson's Swedish Restaurant & Butik in Sister Bay where goats graze seasonally on the roof and breakfast is served all day (try the Swedish pancakes, topped with lingonberries). On the Scandinavian Cold Buffet Plate are sliced meats, cheeses, pickled herring, pickled beets and cottage cheese.
Door County's production of the tart Montmorency cherry ranks among the highest in the nation. Cherry trees usually blossom in May and picking season begins about 60 days later. Several orchards offer a pick-your-own option, but availability of cherry products and meals featuring Door County cherries extends year-round. That includes the White Gull Inn in Fish Creek, where cherries are added to pancakes and French toast, a breakfast rated best in America by ABC-TV's "Good Morning America."
Home of Cherry De-Lites, Door County's famous dried cherries, Country Ovens is a Wisconsin staple and the perfect place for a delicious snack. Viewing windows and video tours show visitors how the cherries are dried and packaged, and the adjacent showroom is open for free samples of cherry juice, chocolate-covered cherries and cherry salsa.
For dinner, the flashy fish boil draws a crowd at the Rowley's Bay and other Door County restaurants, especially during summer. Whitefish and red potatoes come to a boil in a big kettle placed over an open fire; then a flash of flames causes the boil over of fish oils, leaving a tasty stew of a meal that traditionally ends with a slice of cherry pie.
---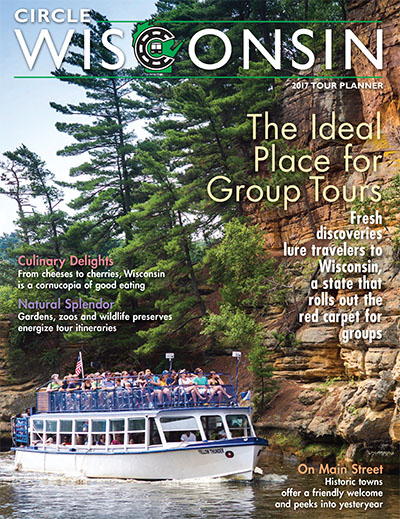 ---
Whitefish, plentiful in the upper Great Lakes, also shows up on Northwoods Wisconsin menus as the star of the Friday fish fry. For many Wisconsinites, the fish fry is a weekly dining tradition in taverns and restaurants. Fish is breaded or dipped into a beer batter before hitting the fryer, then usually served with fries or potato pancakes, slaw and bread. Paul Bunyan's Cook Shanty in Wisconsin Dells sets up tour groups with all-you-can-eat fish-fry meals; up to 350 diners are seated at once.
In central Wisconsin, cranberries are a popular crop that turns a brilliant red when berries in bogs ripen during autumn. Festivals from Eagle River to Tomah celebrate the harvest; little Warrens (Monroe County) hosts the world's largest cranberry festival during the last full weekend of September.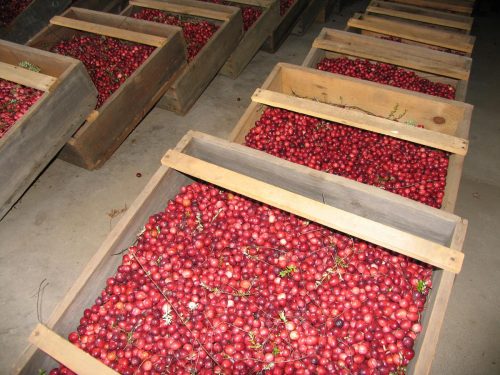 Tour the Wisconsin Cranberry Discovery Center in this village of 360 residents any time of year. The museum explains berry production, and cranberry bog visits are possible during the harvest season. Sample cranberry products in the center's old-time ice cream parlor and add lunch or a wine tasting.
A 50-mile route in the Wisconsin Rapids area, nicknamed the Cranberry Highway, skirts around farms, cranberry beds, clusters of trees and Sandhill Wildlife Area. It is an especially pretty drive from late September to late October, when fall colors deepen.
Autumn is apple-picking time, too. Consider Apple Holler, near Racine, a fun destination to pick your own bushel and tour the 78-acre farm. Learn to bake bread, make jam or simply play a few rounds of bingo and visit farmyard animals. Hayrides, campfires, meals served family-style and shopping for butters and syrups are other options.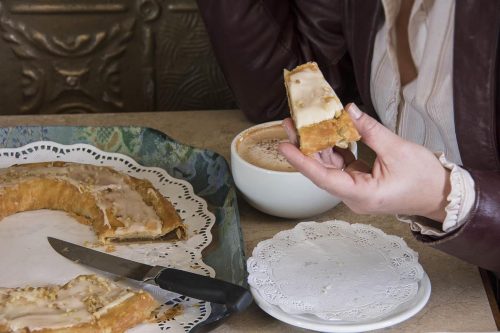 For a taste of ethnic pride, check out the pizza and pastas at the third-generation Wells Brothers in Racine, a modest neighborhood restaurant that began business in 1921. Racine bakeries specialize in kringle, a Danish pastry filled with fruit, nuts or sweetened cream cheese. The oval-shaped treat looks like a coffeecake and takes three days to make because of all the times dough is rolled, folded with butter and set aside. Kringle is the official state pastry.
Milwaukee Food & City Tours offers a tour of Racine with three iconic kringle stops that include a demonstration, samples and bakery shopping. Celebrating its 10th anniversary in 2017, the company has a variety of tours that explore Milwaukee neighborhoods originally settled by Italian, Irish, Polish and German immigrants, all with enough tastings to constitute a meal.
These and other special tastes of Wisconsin are everywhere, in all courses and all corners of the state.