Frustrated by her own experience in searching for reliable ground transportation, Polina Raygorodskaya conceived the idea of Wanderu, a meta-search site that aggregates schedules and pricing for point-to-point bus and train travel. Learn how this site drives 2 million visitors a month, providing a valuable resource for millennials looking to get out of town.
Tell us what exactly is Wanderu?
Wanderu is the leading bus and train travel search in North America. We work with all the largest ground transportation providers like Amtrak, Greyhound and Megabus across the U.S., Canada and Mexico. We aggregate all their schedules and allow people to quickly book bus or train tickets between any two points in the country.
Where did you come up with the idea of Wanderu?
As a millennial consumer that traveled a lot by bus, I found the process of going to 10 individual websites each time I wanted to travel to be frustrating. Many of the bus companies didn't even have mobile websites, so I literally had to go to Starbucks and plug in my computer and go to each individual website. I found the process to be really tedious.
During the summer of 2011, I got together with a group of friends and we did this campaign to raise awareness of national parks and forests where we decided to ride-share across country because at the time we thought it was the greenest form of transportation. I used my PR background to get us local media in all of the locations that we were going through. We had all of our ride shares set up to get us from New York to California, and somewhere along the way in the Jefferson Forest in Virginia, one of our ride shares canceled. We tried to find a bus or a train to get us to our next destination and it took hours to figure it out. We'd have to route multiple providers together and there was no station anywhere near us. That was the final tipping point of what I wanted to solve.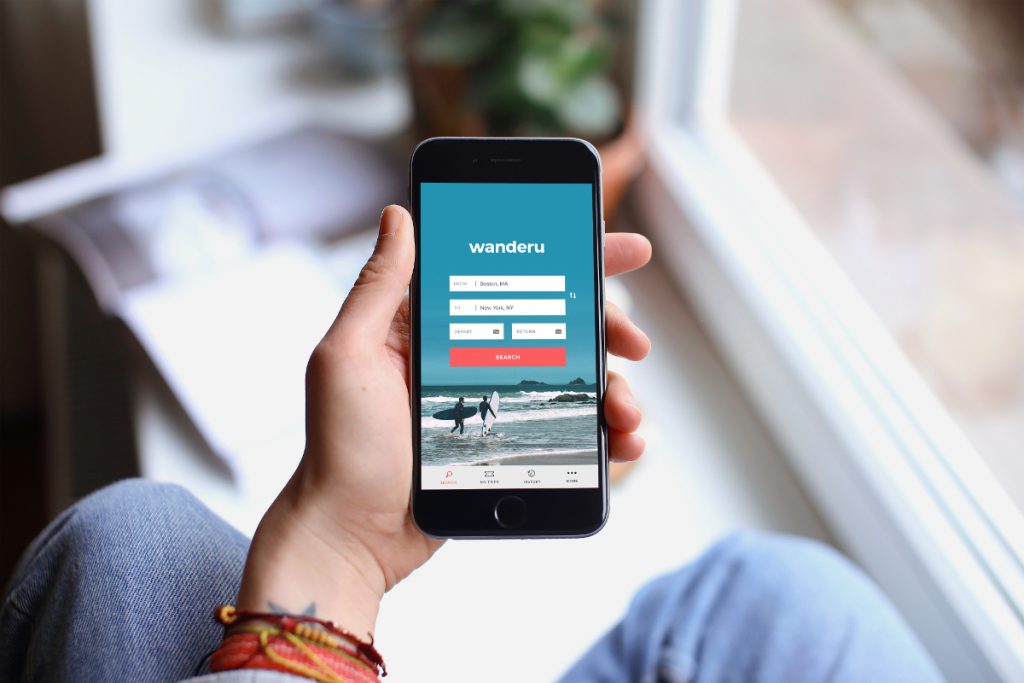 How did you prove this concept before it became a business?
Initially we talked to a lot of people and tried to understand if this is something that is just useful to me or is it useful to a lot of people? We set up a landing page prior to beta of our website and we had about 50,000 people signed up without spending any money on marketing. Through word of mouth and a little bit of press ultimately we knew that there was something there. We started building our technology and initially we launched just in the northeast of the United States because that's where the most amount of people are traveling, then gradually expanded across the country. Now we cover about 95 percent of the U.S., most of Canada and Mexico.
What is the primary demographic of Wanderu users?
The bulk of our users are millennials. So 18 to 35 is our sweet spot. College students, young professionals, but it really ranges across the board. It's basically anybody that purchases tickets online. The process is just so much easier; it's so much faster. It's better than going to the bus company's website because we own the user experience and that's our No. 1 priority.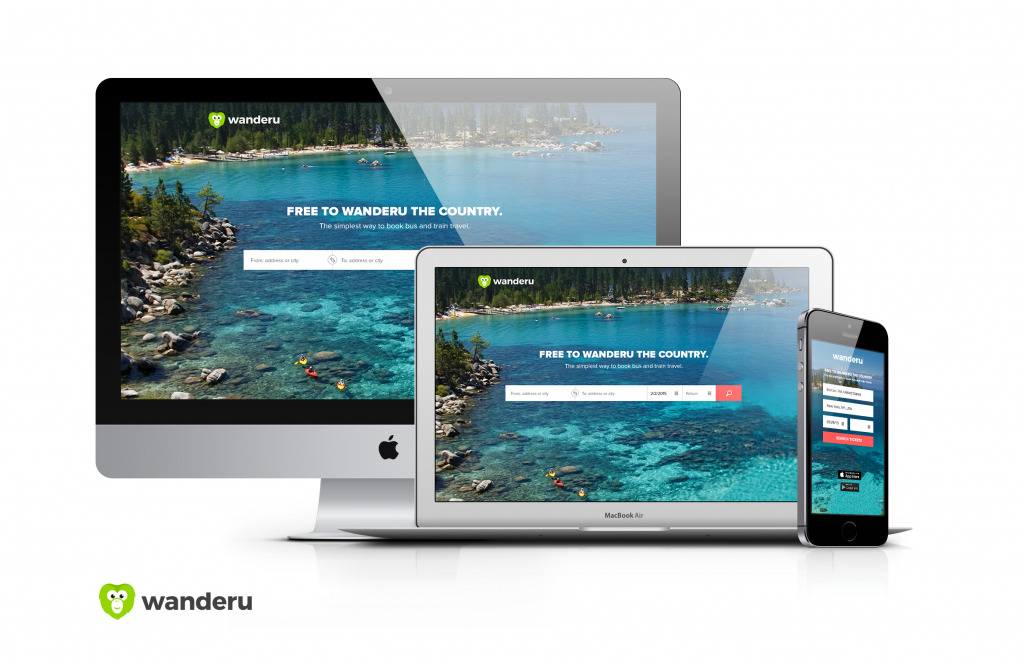 We met at a presentation from DePaul University on trends in intercity bus transportation. There was a faction who thought the Megabus system was a fad and that as millennials got older, they would assimilate into traditional transportation. Does that philosophy still exist or is it now a proven concept?
It's definitely a proven concept. First of all, there have been a lot of bus companies that have launched since Megabus came out with this model. Even the traditional carriers like Greyhound have gone more to the technology model. They're very focused on selling tickets online. Technology's not going anywhere. So even if hypothetically as millennials get older and maybe buy cars, we see a trend of people of all ages traveling by bus. Then there's generations that come after millennials so there's always going to be the people that prefer this form of transportation. Nobody is going to say one day, "I'm not going to buy my bus ticket online. I'd rather go stand in line at a bus station." That's just not going to happen.
In an age where somebody can now book Greyhound or Megabus online, what's the argument for them going through Wanderu versus directly to the source?
Look at New York to D.C. There are six airlines that serve that route. There are 11 reputable bus brands and Amtrak that serve that same route. So we're talking more options for bus and train travel than, than there are airlines. Some people might have loyalty to Greyhound, so they'll go to Greyhound; that's perfect. They might have loyalty to Megabus, so go to Megabus. But most people don't have that loyalty. Most people are like, "You know what? Who's going at 4:00? I want to know who's traveling at 4:00." And so that's where we come in. We tell you exactly who's traveling at the time you want to go and for what price.
Find dozens of interviews with interesting personalities in the travel industry at the Traveling Tribes podcast.
Mobile boarding is also extremely important—a lot of bus companies still require you to print out that ticket. People like to be able to just show their mobile device and be able to get on the bus with that boarding ticket. About 75 percent of our tickets are booked within two days of travel and if you look at a heat graph many of them are within a few hours of travel. People literally are on their way to a bus station and booking a ticket online. Those people don't want to print.
What has proven to be your most effective method of generating interest in your service?
We have over a two million monthly users now that come to our site to search and book tickets. A lot of that comes from organic, word of mouth and social because this is a generation of sharing. We get a lot of people that are sharing their trips on Facebook, inviting their friends to come along. We started doing some out-of-home advertising, for instance on subways in New York City, Chicago and Boston. We figure if people are using public transportation they're more likely to want to take the bus.
How are you maintaining your position in a shifting marketplace?
We provide a lot of useful information. We have a content plan where our goal is not to just take users that are already going to Greyhound and taking their customers from them; our goal is to inspire more people to travel. And so everything that we do from content marketing to email marketing to even our advertisements that run on subways and PR, we're promoting our partners. We're not saying "Come to us instead of Greyhound." We're saying, "Go travel to Niagara Falls because it's awesome and escape the cold in New York City and take a bus to Miami." So it's all about inspiring people to travel and that's definitely helped prove to our partners that we're not just taking their customers. They've actually seen incremental growth and sales from our customers.
What's on the horizon at Wanderu, how do you grow?
We're always expanding, adding more partners and new geographies. We're looking at Europe as the next potential place to expand, it's just a matter of where can this technology and service be useful and how can we create the best user experience.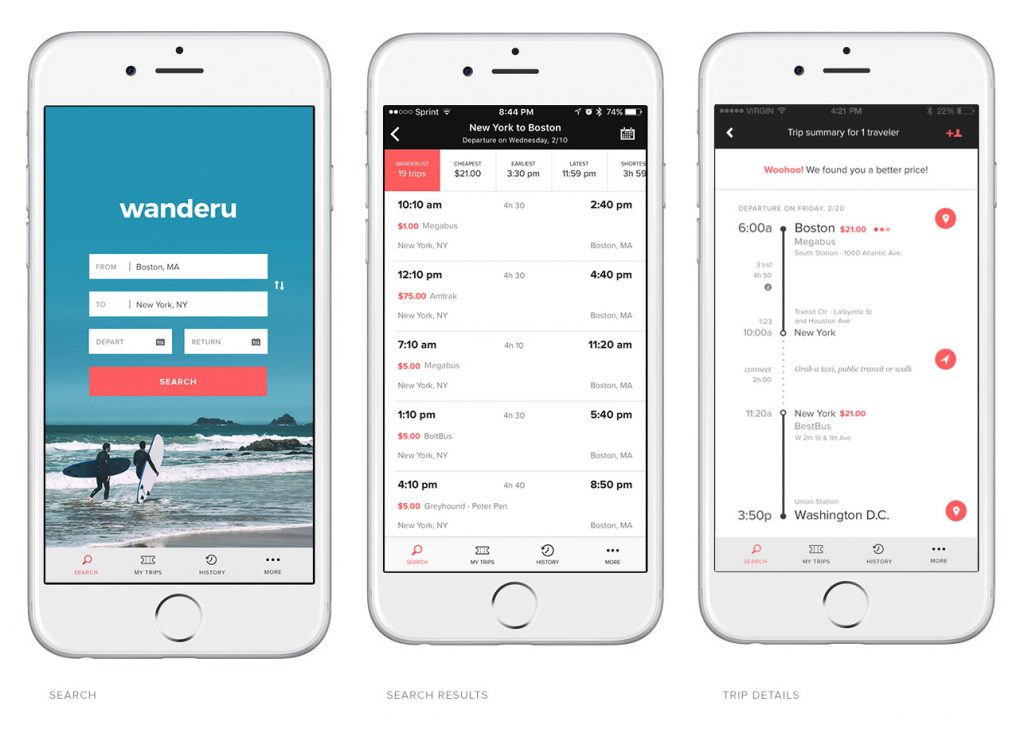 We've started selling hotels and for longer distance trips we give people the ability to compare flight options as well. We're really looking at having a true multilevel experience, being able to compare air, bus and train.
What are your competitive threats?
I think the biggest competitive threat, honestly, is low gas prices. If gas prices are super low, people are starting to think, "Hmm, maybe I should drive." We're continuing to grow because we're a startup, but I think the industry is very concerned about low gas prices and people not wanting to take the bus as much. I think the biggest thing is getting people out of their cars and into buses.
Connect with 

Polina Raygorodskaya
Phone: 212-255-5294